Social Impact & SafetyTech & Product
Winners Announced for First Ever Digital Mapathon in Myanmar
The winners of the 2018 Yangon Map Challenge, Myanmar's first ever Mapathon, was announced on 17 March, 2018 at Phandeeyar.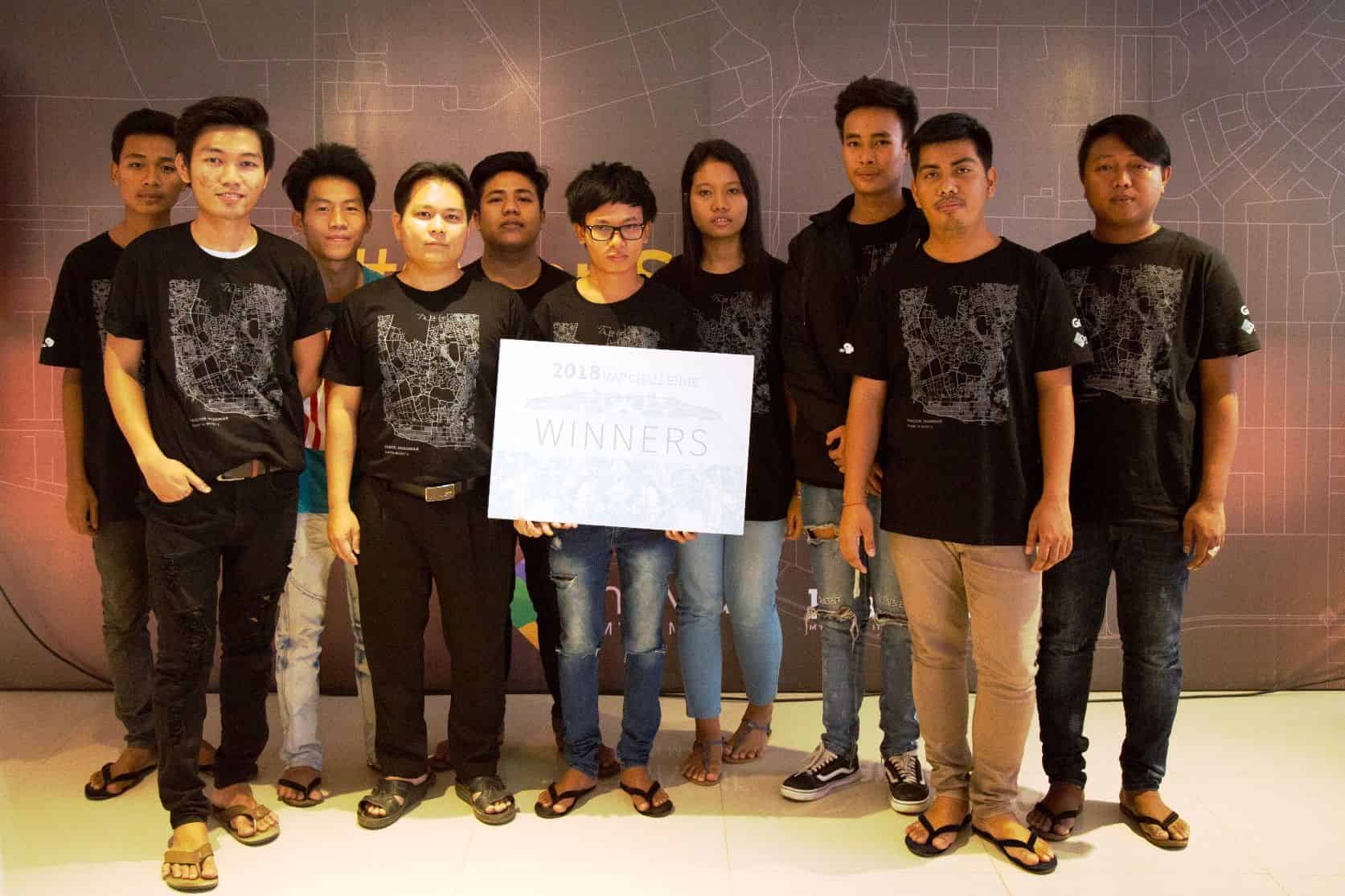 Yangon, Myanmar, 19 March 2018 – The winners of the 2018 Yangon Map Challenge, Myanmar's first ever Mapathon, was announced on 17 March, 2018 at Phandeeyar with a team made up of 10 persons named Thin Gan Gyun Township team, taking home the prize of MMK 1,000,000. Organised by Phandeeyar with the support of Grab and OneMap Myanmar, the 2018 Yangon Map Challenge was aimed at increasing the number of online map locations to help residents and visitors better navigate their way around Yangon's many streets, roads and alleys to find their destination in the future. As part of this initiative, more than 100 other participants explored the streets of Yangon from 24th to 3rd March 2018 and undertook a mission to chart as many unmapped online locations as possible.
The teams set out on 25th February to assigned townships and were given one week to mark as many places as possible by 9:30am on 3rd March. The teams recorded unmarked places on OpenStreetMap, an open-source online map platform, using their laptops and mobile devices. Participants were also required to coordinate the most efficient mapping routes for the locations they marked.
An impressive total of more than 1,000,000 new online map locations were marked by the teams in townships which included Hledan, Bahan, Tamwe, Insein, Kyeemyindaing, North Okkalapa, Dagon South & Seikkan, Hmawbi, Lanmadaw, Pabedan and Botahtaung.
Dr. Maung Aung, Secretary of the Yangon Region Transport Authority (YRTA), was present during the event and spoke about the importance of improving online mapping for easier transportation. He said "Maps are very important especially for daily commuters and our maps of Yangon will need to be improved. Some other countries use mapping technology and we are trying to develop our maps in the same way. I would like to encourage the youth to study technology and participate in events such as the Yangon Map Challenge as the government looks to utilise more ICT solutions for public transportation. I would also like to thank Phandeeyar, Grab and OneMap Myanmar for organising this mapathon event."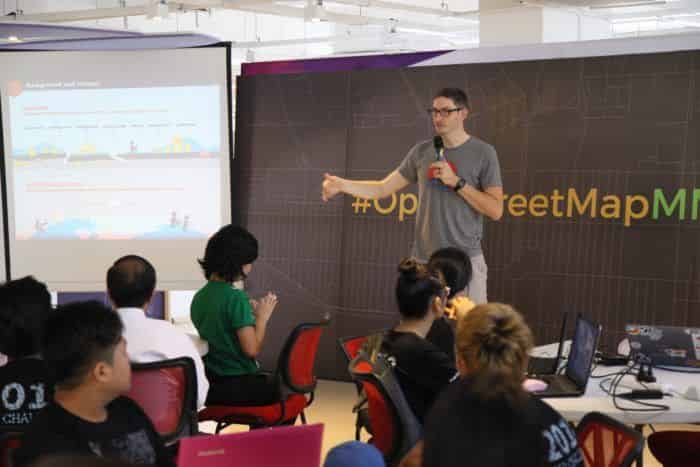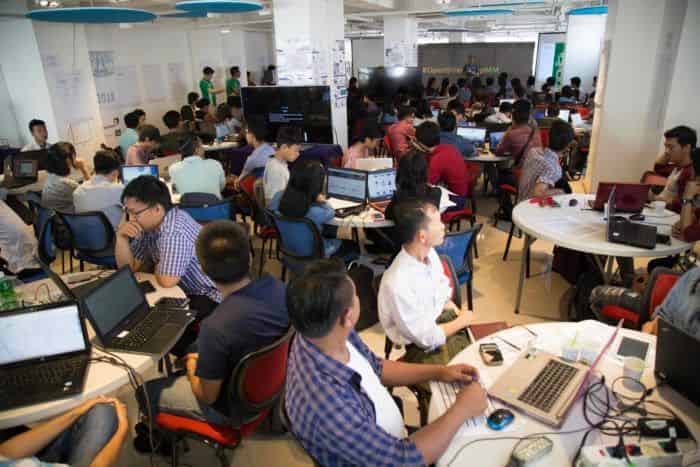 Grab supported the 2018 Yangon Map Challenge as high-quality and accessible maps will benefit Grab's drivers and passengers and the wider community in Myanmar. They pave the way for innovation especially during this age of smart phones where location data is part of the daily lives of people in Myanmar. During Yangon Map Challenge 2018, each member of the competing teams was provided with Grab vouchers worth up to MMK 15,000 for use during the contest period.
"Building good maps a digital first-solution to solving many of the region's development problems. Maps are a critical resource for governments, humanitarian organizations, and communities. From health service delivery and agriculture, to disaster relief and transportation, free and updated maps help make our communities function better. With the success of the Yangon Map Challenge, we look forward to supporting OpenStreetMap in the region as well as OneMap Myanmar to develop accessible, high-quality maps to improve governance and public services", said Alvin Loh, Acting Country Head, Grab Myanmar.
"Many parts of Myanmar are still 'under-mapped' digitally. It is essential that all citizens have access to high quality maps of their communities. With the Phandeeyar Map Challenge, we aimed to increase the coverage and quality of digital street maps of Yangon, and make the maps available to anybody. We are really excited about the high level of interest we have received for this event, and to see a growing community of contributors to maps in Myanmar", said Jes Kaliebe Petersen, Phandeeyar's CEO.
"OneMap Myanmar is happy to partner with Phandeeyar and Grab in building the community of OpenStreetMap enthusiasts in Myanmar. The Yangon Mapping Challenge is a great way to engage different members of the community to enhance the quality of spatial data in Myanmar and to contribute towards more transparent development planning", said Dr. Joan Bastide, project coordinator for OneMap Myanmar.
The winning Thin Gan Gyun Township team, were delighted to have contributed the most number of new online map locations. They were assigned to mark locations inDagon South & Seikkan townships and marked 22,425 new locations during the competition.
"Even though we have faced problems of insufficient devices and data collection, we tried so hard to overcome the barriers. The whole group was very excited to win first prize. I would like to thank Phandeeyar, OneMap Myanmar and Grab for supporting to promote the usefulness of maps in Myanmar and to develop quality maps which are openly accessible for the public. We hope for similar competitions to be organised in future to get more people involved", said the winning team leader Ko Ye Min Aung.
For more information about the 2018 Yangon Map Challenge, please visit Phandeeyar's official Facebook page at www.facebook.com/phandeeyar. For more information about Grab Myanmar, please visit http://www.grab.com or www.facebook.com/GrabMM.