Welcome to Grab for Business
A unified digital platform to manage
your everyday business needs
business rides made everyday
monthly hours saved on expensing
monthly cost reduced on expensing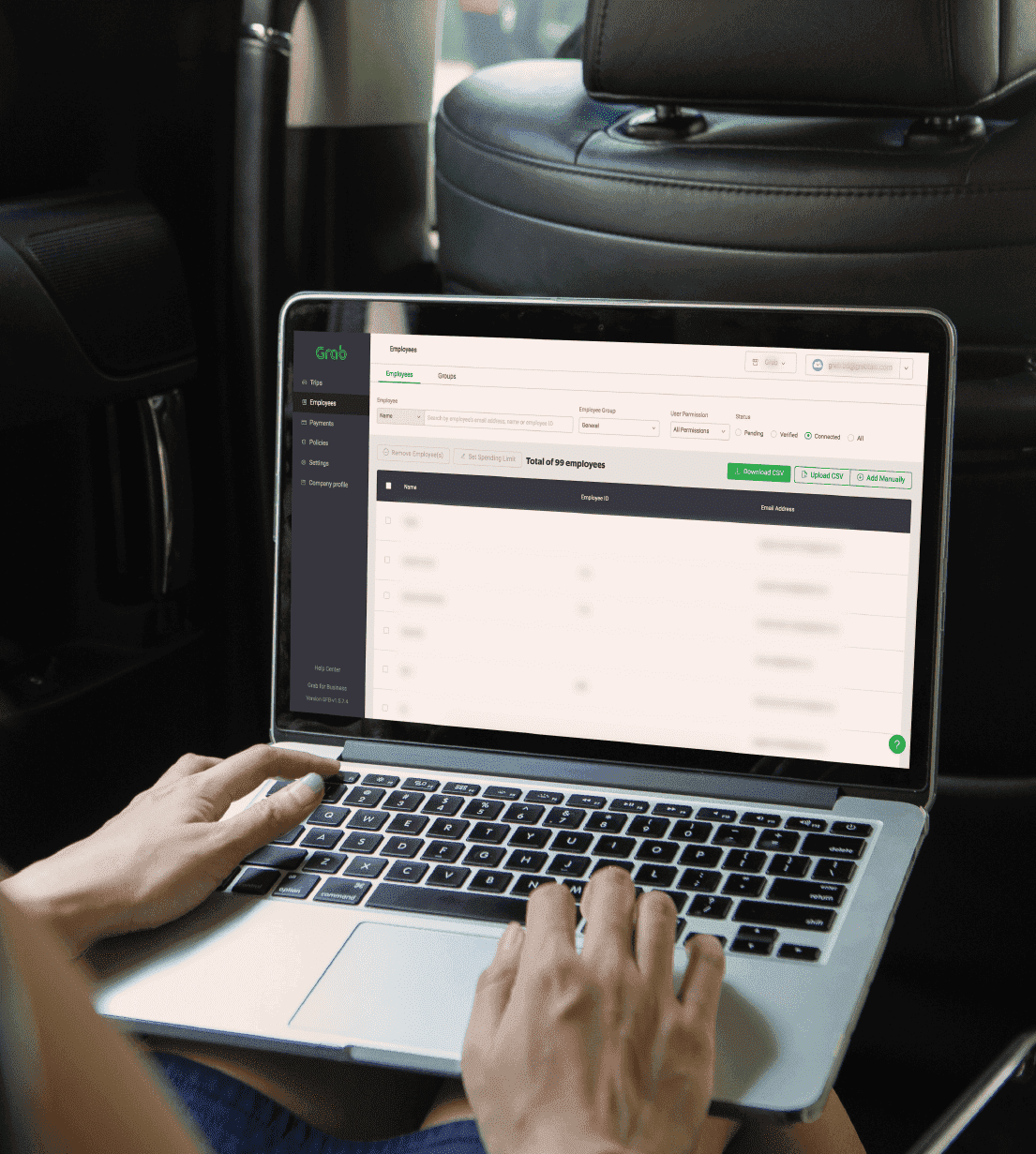 Business Transport
​Simplify and manage your company's transport needs in Southeast Asia
Save costs, time and digitally improve productivity and efficiency across your organisation
Get Started
Hear what our customers are saying
Grab for Business works best for our company, with staff working around the clock getting back home at all odd hours. The Grab for Business portal is user friendly and helps to keep our accounting books clean, hence making it easier to manage audit trails.
Read more about Grab for Business
Save Time and Money with Efficient Expense Management
Technology: Revolutionising the MICE/Hospitality industry
5 Ways to Marie Kondo your Business for a Productivity Boost
Resource Center
View and download our useful How-To and account setup guides. 
Frequently Asked Questions
Get answers to frequently asked questions about account setup, troubleshooting, billing and more.