Enhanced GrabRewards Offers Simplified Earning of Points, Fun Challenges and Greater Selection of Benefits
● Largest loyalty programme in Southeast Asia gamified to further engage users ● GrabRewards points will not expire as long as a Grab service is completed every 3 months ● New range of attractive products and services now available for redemption ● Exclusive discounts and high-value prizes as part of GrabRewards Wednesdays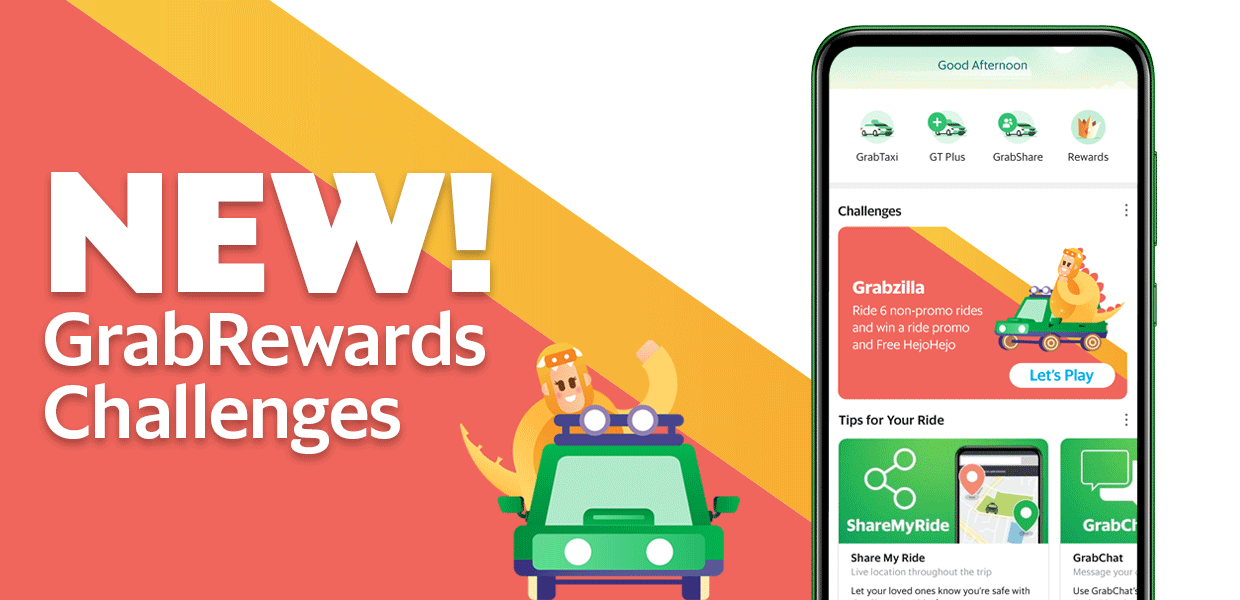 Yangon, Myanmar, 4 July 2019 – Grab, the leading super app in Southeast Asia, today announced enhancements to its GrabRewards programme to offer simplified earning of points, fun challenges  and greater selection of rewards. In-line with its commitment to provide Grab users with a more rewarding experience, the enhancements will allow users to earn extra GrabRewards points through in-app Challenges and enable them to keep their GrabRewards points from expiring.
The accumulated points can be used to redeem from an expanded catalogue of attractive offers on movie tickets, food and beverages from popular outlets such as Lotteria and Koi The, access to special events, and promo discounts on Grab services. In addition, Grab Myanmar customers can participate in GrabRewards Wednesdays activities to win exclusive prizes each week from July to October 2019.
 "Our customers love GrabRewards because it rewards them even for their smallest daily transactions. We want to enhance this experience further – beyond points, rewards and benefits – and make it more fun and engaging. The new in-app Challenges is designed like a game – as users interact with Challenges, they will enjoy benefits that go beyond the actual amount they spend on Grab's services and also gain a better understanding of our various services and the convenience the services bring to their daily lives," said Cindy Toh, Country Head, Grab Myanmar.
" The revamped GrabRewards programme is created with customers' feedback in mind. We will continue to explore different ways to introduce more exclusive experiences on GrabRewards for our users," added Cindy.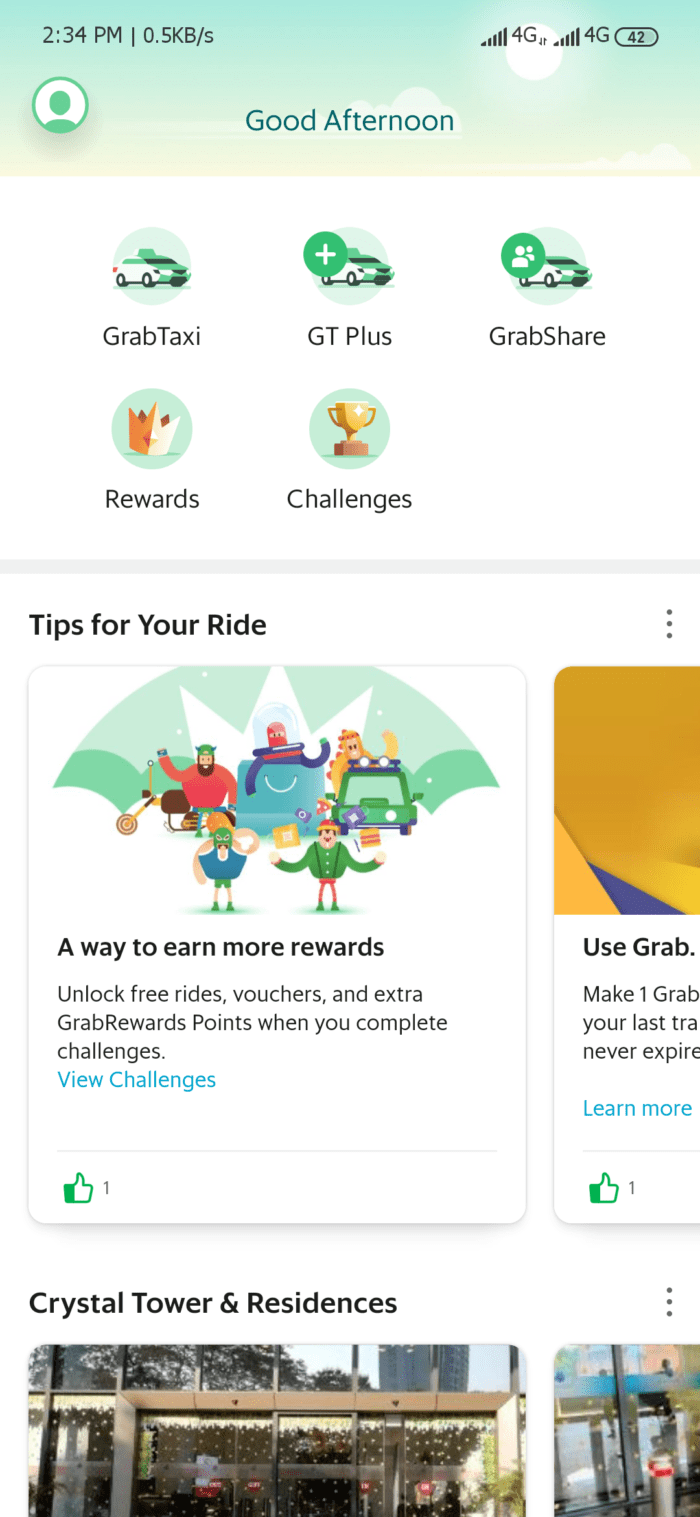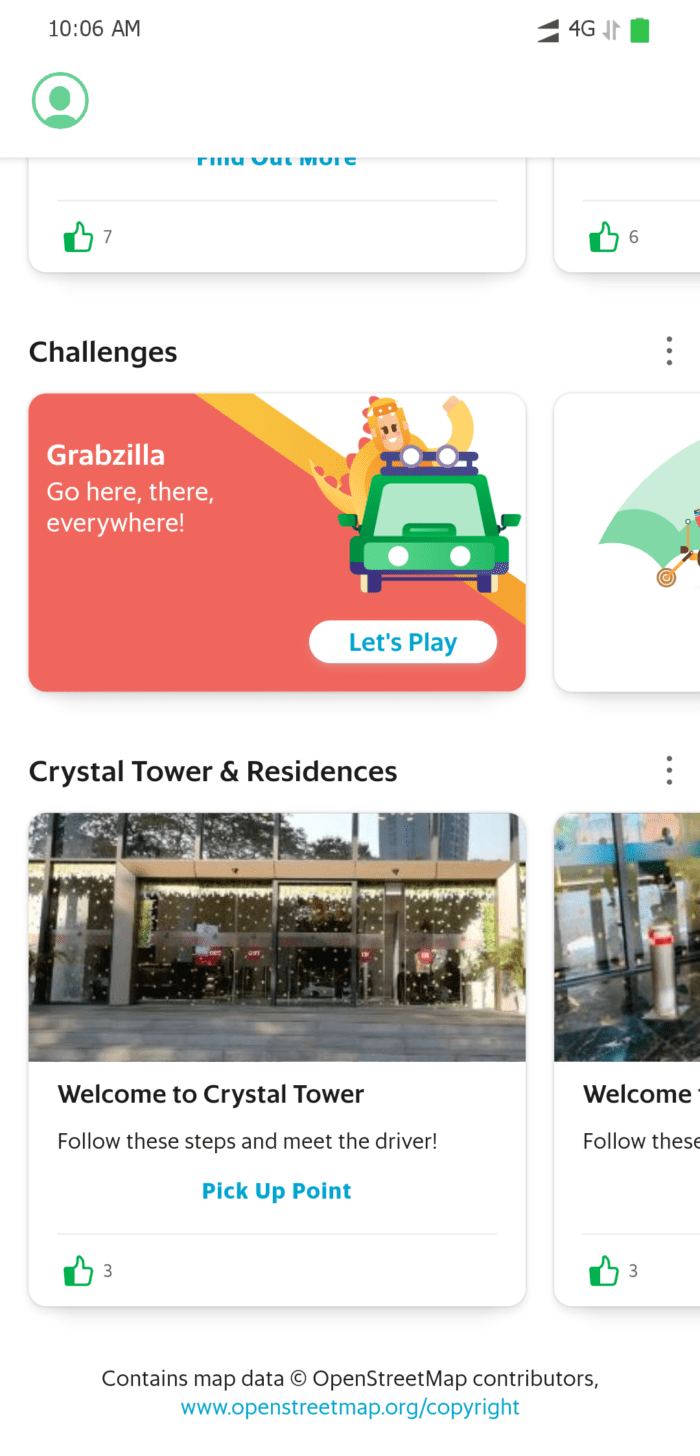 Effective today, Grab's enhanced GrabRewards programme will feature the following new initiatives:
Fun Challenges for more rewards and bonuses: Challenges have never been easier. Designed to suit every individual's lifestyle preferences, Grab users can choose to complete in-app challenges, which is a series of tasks, within a time period across different transport services. It is an all-new, refreshing and intuitive way for users to unlock amazing rewards and bonuses beyond existing benefits. To access Challenges, go to the "Challenges" tile in the main page of Grab application.
Non-expiring GrabRewards Points: Grab users need not worry about GrabRewards points expiring. Points will never expire as long as a Grab service is completed every three months, in any Southeast Asian country where Grab services are available.
New Attractive Products and Services for Redemption: With points that may never expire, continual accumulation of GrabRewards points enables users to redeem an expanded catalogue of exclusive privileges with our merchant-partners which include:
○      Consumer electronics from iSure and Kanote Electronic Accessories
○      Movie tickets at Mingalar Cinemas and JCGV
○      Discounts at popular F&B outlets such as Lotteria, KOI Bubble Tea, YKKO, Pizza Hut
○      Shopping vouchers at outlets such as City Mall Online, Blazon and the Japan Store
○      Gym access via Flexible Pass and Power House Fitness Club
○      Airport lounge passes at Yangon International Airport and other airports across Southeast Asia
○      Telenor phone top-up and Ooredoo fiber internet
○      Travel vouchers for Agoda and Booking.com
Simplified Earning of Points: Every Grab user earns points after each completed trip, with increased earnings for Gold and Platinum level members. The simple point-earning rates are as follows:
Weekly Exclusive Prizes and Deals with GrabRewards Wednesdays: Grab is offering weeklyprize giveaways and exclusive deals every Wednesday from July to October 2019. In the first week of each month, customers can use their GrabRewards points for chances to win high-value prizes such as high-end iPhone, Samsung and OPPO mobile devices. On other weeks, customers can redeem GrabRewards points for discounts from popular merchants. The discount quantity will be limited, hence customers will need to act fast to enjoy the deals.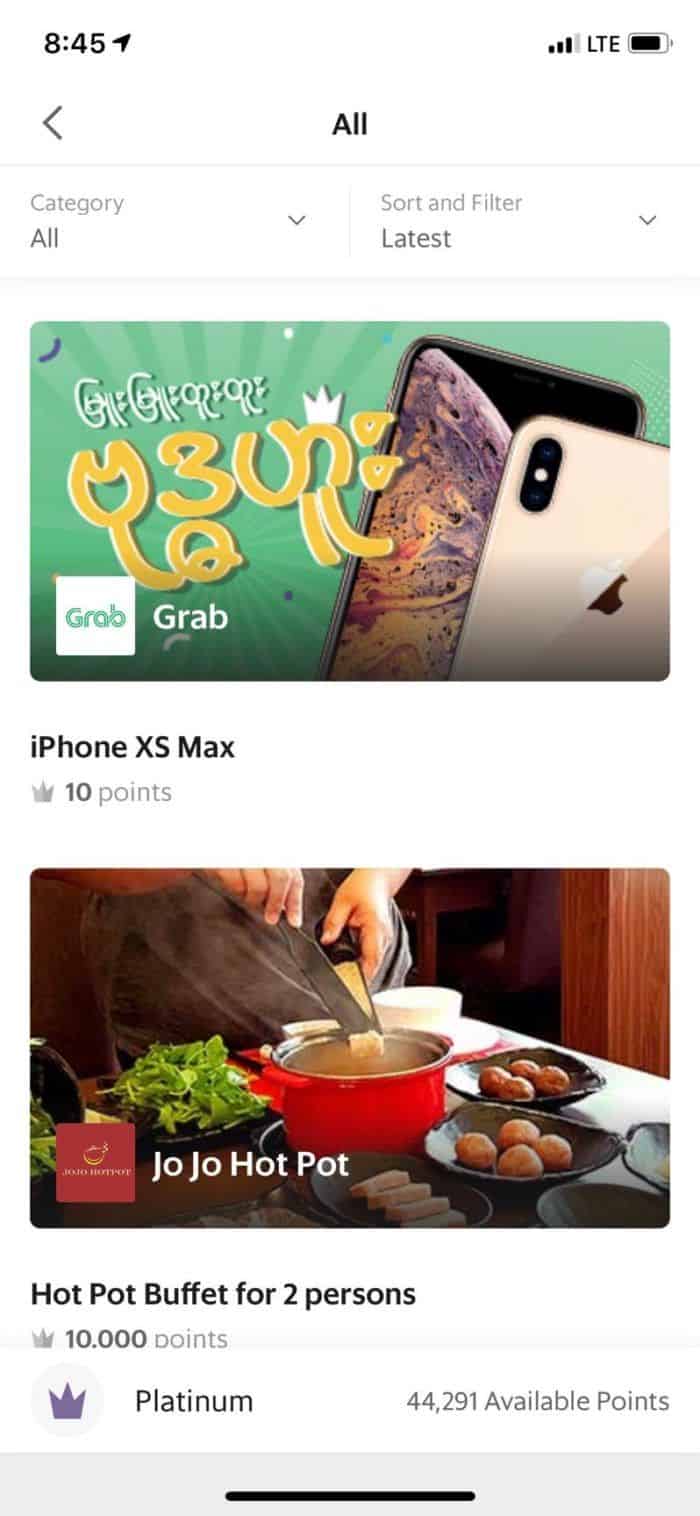 GrabRewards is the largest loyalty programme in Southeast Asia that rewards users for everyday transactions. Users can earn GrabRewards points across all Grab services. With four distinct levels – Member, Silver, Gold and Platinum – users can progress up the membership tiers by using the Grab app daily, in order to enjoy more entitlements including accelerated earn of points, discounted rewards, monthly vouchers and priority allocation.
For more information on GrabRewards, please view this document or visit this websitehttps://www.grab.com/mm/rewards.