Grab Launches Instant Cash Out Feature for Driver-Partners
Grab's driver-partners in Myanmar are now able to instantly transfer earnings into their bank accounts without having to wait for the standard processing time of one working day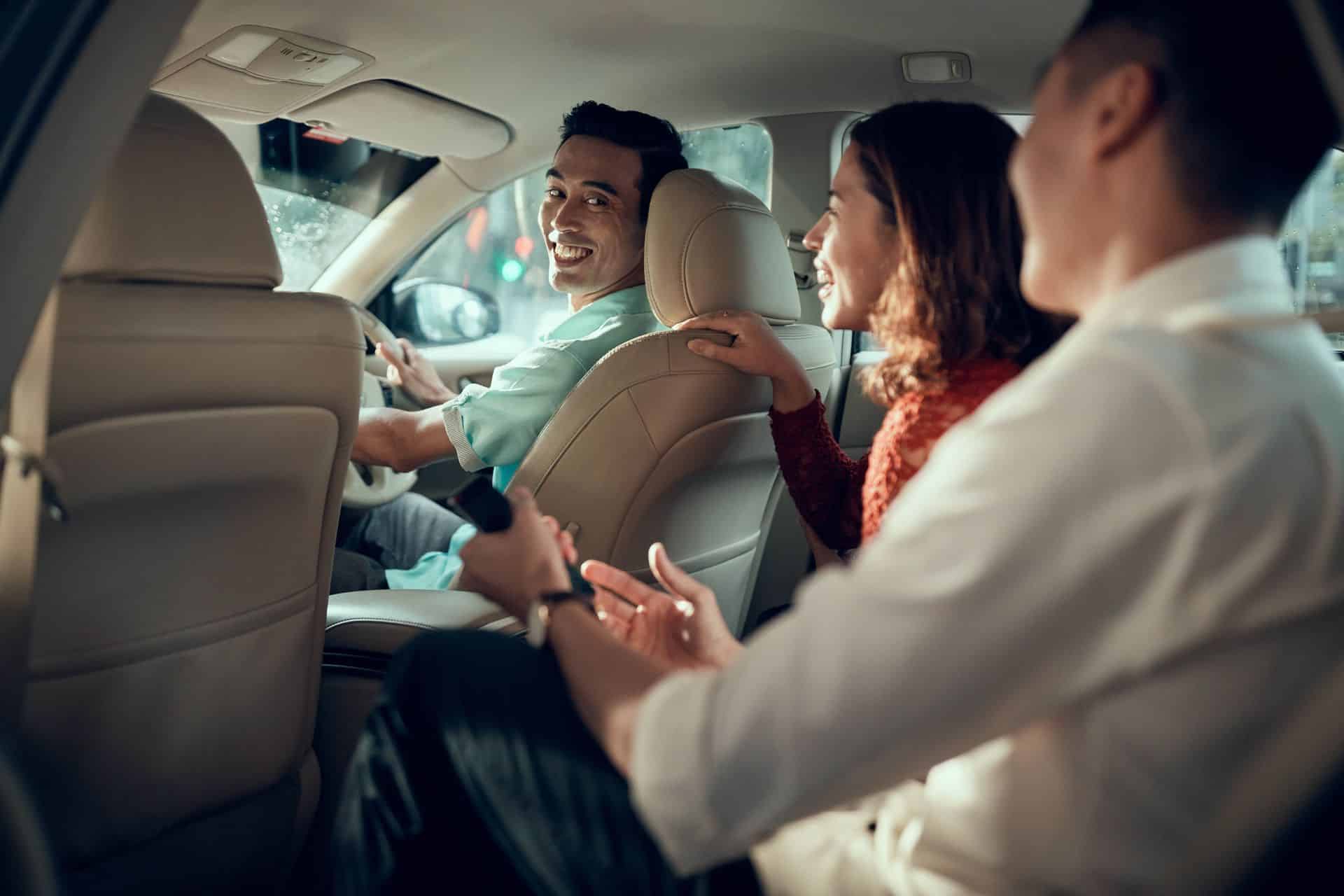 Grab's driver-partners in Myanmar are now able to instantly transfer earnings into their bank accounts without having to wait for the standard processing time of one working day
Yangon, Myanmar, 21 May 2019 – Grab, Southeast Asia's leading Offline-to-Online (O2O) platform, has introduced the Instant Cash Out feature to all Grab driver-partners in the country as part of its long-term commitment to drive partners' welfare, financial inclusion and technology integration. The feature allows driver-partners to instantly transfer credits from their Grab Driver Wallet in the Grab Driver app into their CB Bank accounts and to withdraw their earnings at any of the bank's ATMs without having to wait for the standard processing time of one working day.
Through surveys conducted by Grab and during monthly meet-up sessions, it was revealed the ability to withdraw earnings instantly ranked highest among the requests of driver-partners. In line with its aim to serve driver-partners better every day, Grab prioritised the development and trial of the Instant Cash Out feature together with its banking partner, CB Bank, and technology partner TransferTo. As all Grab driver-partners are required to open a CB Bank account to cash out their earnings, they are automatically eligible to use the Instant Cash Out feature from today.
Cindy Toh, Country Head, Grab Myanmar, said, "We are constantly looking at ways to be the best business partner to our drivers in Myanmar. We listen to them and act upon their feedback. With a few simple taps on their smartphone to use Instant Cash Out, our driver-partners now enjoy easier access to their earnings any time of the day, and in turn, better quality of life, and added satisfaction after a hard day's work. This feature replaces the previous cash out process aligned with the bank's processing time of one day and is another example of our efforts to integrate innovative technology into our operations."
As cashless payments via credit and debit card transactions become more popular among passengers, the new feature will accelerate the encashment process so driver-partners need not worry about any additional bank processing time.
"We'd like to encourage them to embrace acceptance of cashless payments, so as to ease their way into the digital economy. After every cashless payment is received, the driver-partner can check the Grab Driver Wallet to see the credits added. These credits can then be transferred to the driver-partner's bank account to be cashed out at any time," Cindy added.
HOW INSTANT CASH OUT WORKS
Grab transfers credits into the driver-partner's Grab Driver Wallet for various transactions:
When payment is made using GrabPay which includes credit and debit cards
When payment is made using GrabPay Corporate by Grab for Business passengers
When Grab reimburses driver-partners for promo code discounts enjoyed by passengers
When Grab disburses weekly incentives and bonuses to driver-partners
 To access the Instant Cash Out feature, driver-partners should use the latest version of the Grab Driver app with an active Grab Driver account, and will need to have sufficient funds in the Grab Driver Wallet. A driver-partner can make one cash out request every 24 hours at any time per day, including weekends and public holidays, limited to a minimum amount of MMK 500 and a maximum amount of MMK 50,000.
Steps to use Instant Cash Out:
Tap on 'Cash Wallet' in the Grab Driver app
Select 'Transfer to Account'
Type in the amount up to MMK 50,000 and click 'Next'
Confirm transfer amount and click 'Transfer Now'
Your request has been sent.  Click "Close" finally.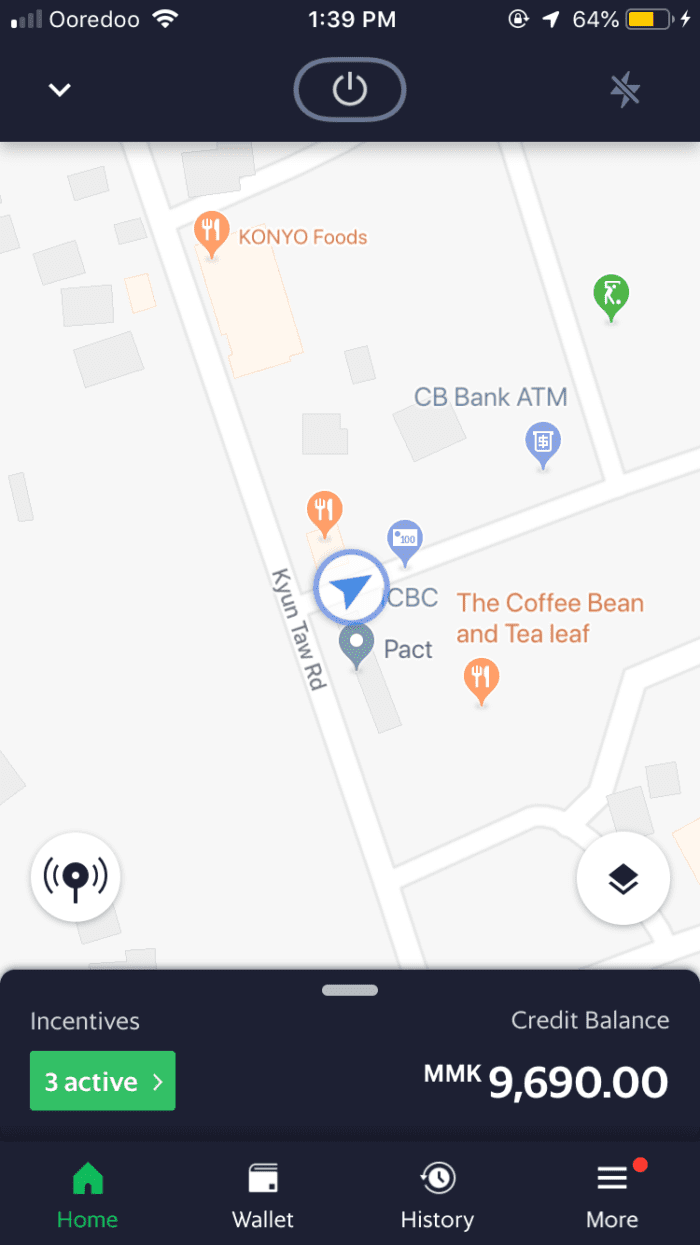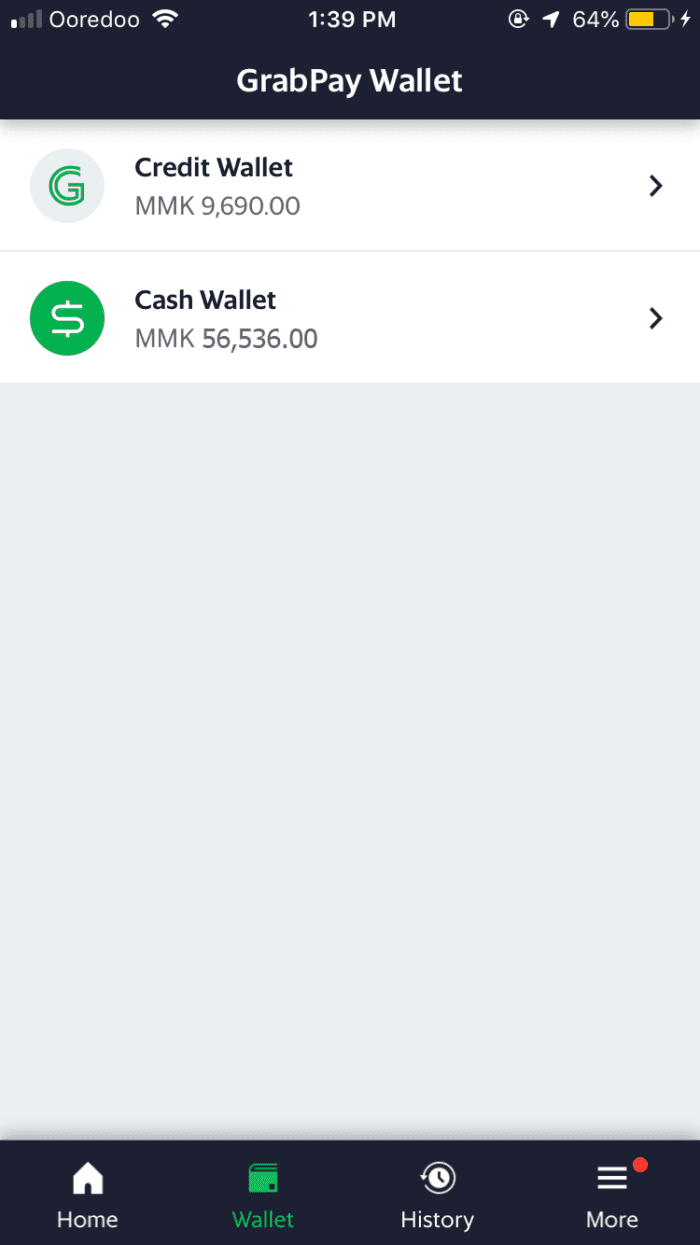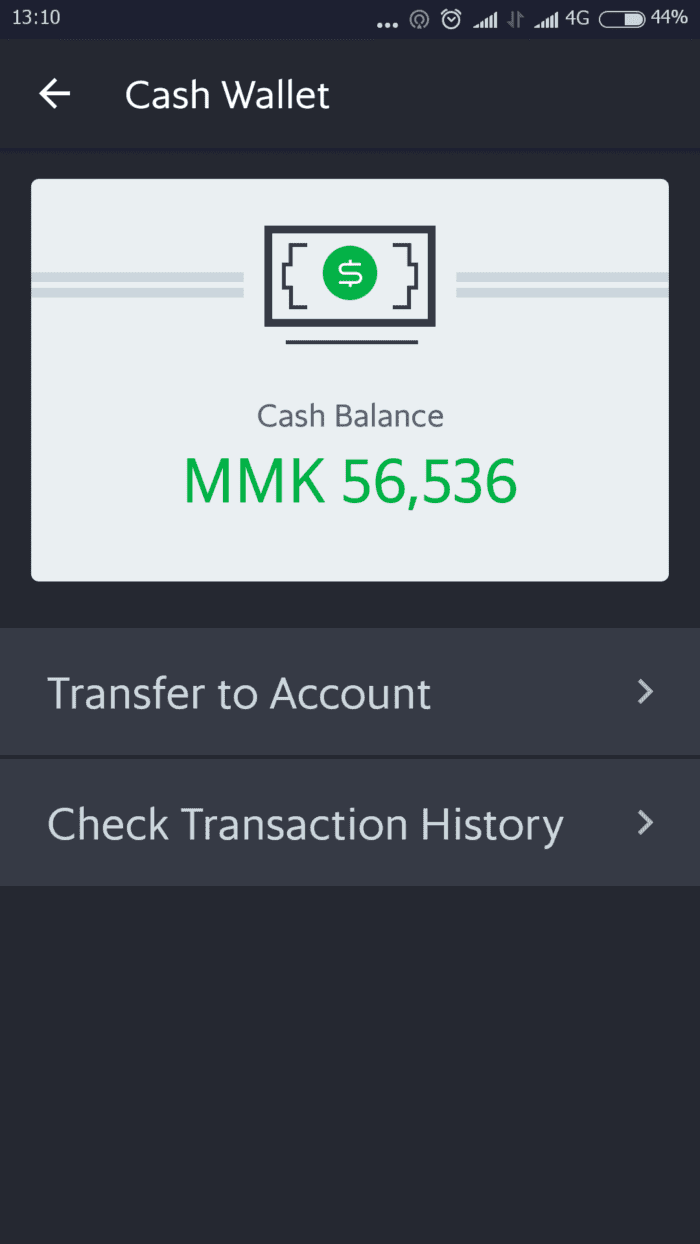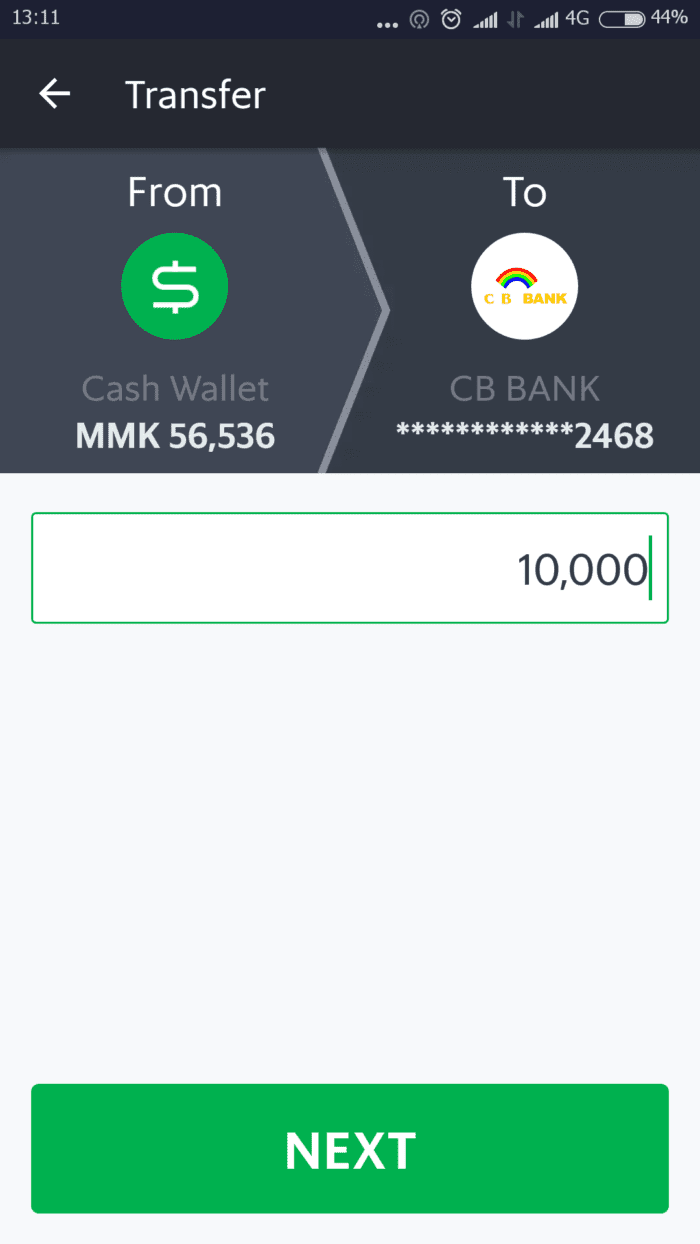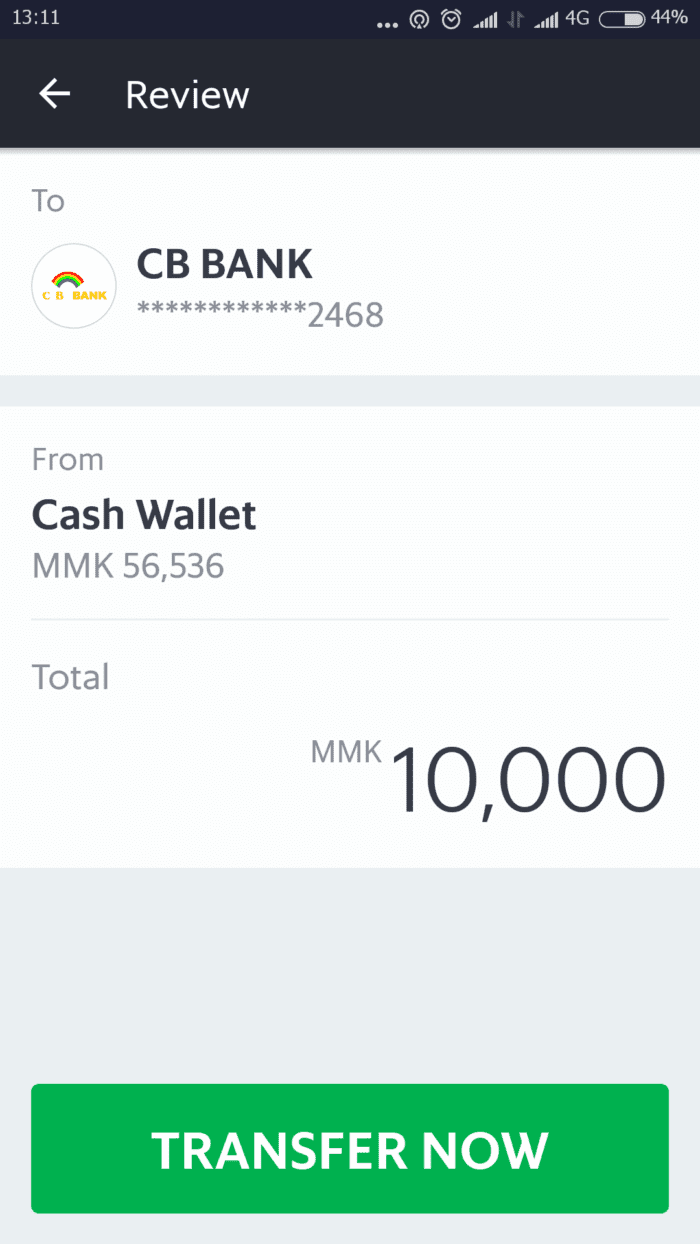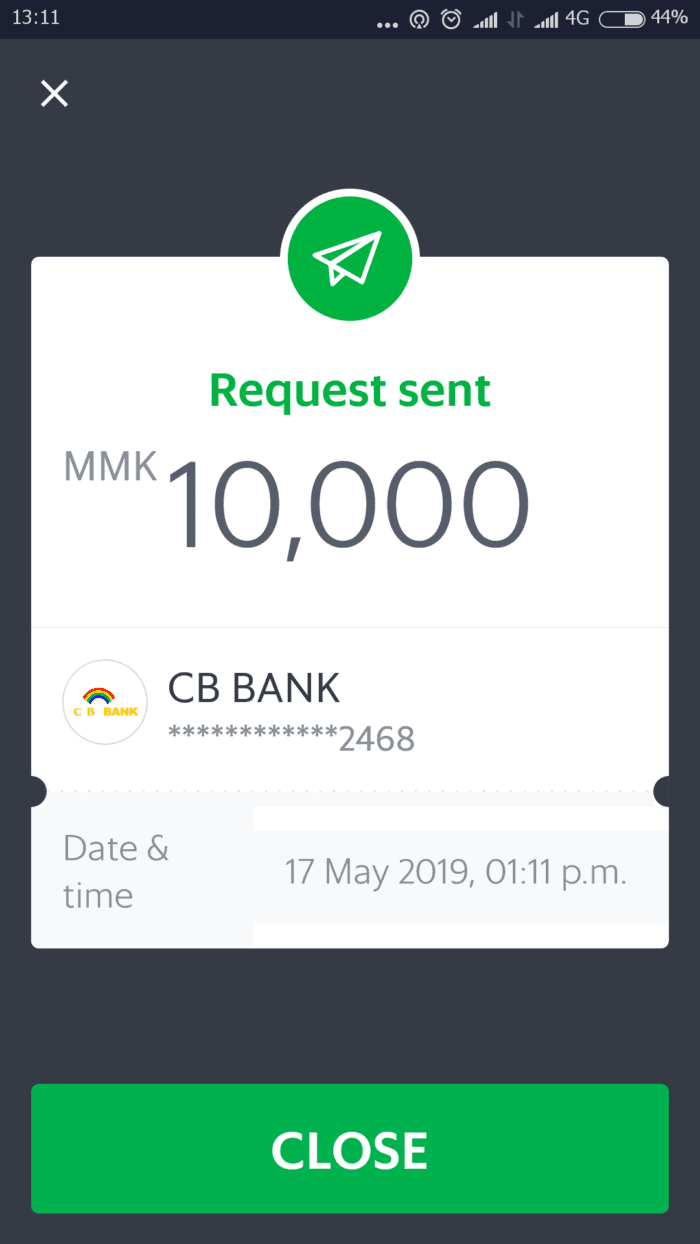 Following approval of the request, the cash out transaction will be processed by CB Bank through API Integration. CB Bank will transfer the approved amount to the driver-partner's bank account within seconds, with the Grab Driver Wallet reflecting a deduction of the amount.
Grab's rigorous trial of the Instant Cash Out feature was supported by Grab's regional engineering team, with testing done in stages involving 10 driver-partners to several thousand. Grab will continue to explore technological advancements of the Grab Driver app, including the ability to pay for petrol or car servicing using the Grab Driver Wallet, instead of cash.
"I really appreciate the Instant Cash Out feature because there are some days when I wish to bring home my daily earnings in cash to support my family. The possibility of being able to withdraw earnings at any time gives me peace of mind, as urgent situations may arise such as when I need to service my car or to top up petrol. Speaking to my driver friends, we also don't have to worry about the processing time of GrabPay payments and if needed, we can also transfer our earnings into our bank account and use the mobile banking app to make personal transactions," said Ko Zaw Htoo, a Grab driver-partner of more than two years.
GRAB LOOKS FORWARD
Beyond business, Grab has always been about giving a positive impact to the society. The Grab platform is a means of connecting and providing access – not just to products and services, but to opportunities and change that facilitate personal, economic, and national growth.
In Myanmar, Grab is currently operating in Yangon, Mandalay and Bagan, creating opportunities for improved livelihoods among thousands of its driver-partners. By harnessing the power of technology to deliver more value to move Myanmar forward, millions of people will benefit from Grab's contributions to the local digital economy in the years to come.
For more information about Grab Myanmar, visit www.grab.com / www.facebook.com/GrabMM.