As the world enters into a new normal, we've designed a new ride routine keeping your safety in mind. Here's what it looks like:
GrabProtect service is now live with plastic dividers between our driver-partners and passengers. Book a safer ride with GrabProtect to reduce the risks of COVID-19 spread.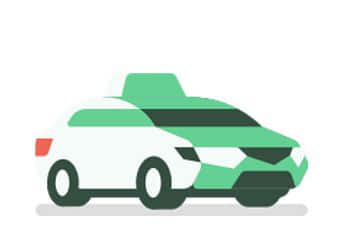 GrabTaxi
Rides with upfront, fixed fares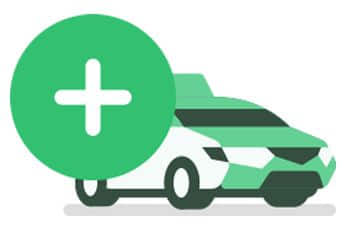 GrabTaxi Plus
Newer vehicles with our top quality drivers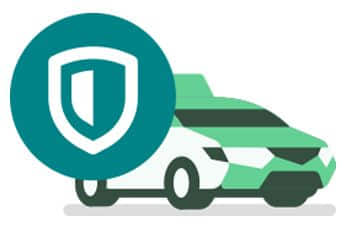 GrabProtect
Safer rides with plastic dividers installed within the vehicles
In addition, we have the following features for our driver-partners and passengers on the GrabProtect service:

Clean: Grab driver-partners are encouraged to clean their vehicles each morning.

Mask-up: Both drivers and passengers must wear a mask at all time throughout the ride.

No Penalty: We will waive off the penalty for the cancellation of the drivers and passengers if either is unwell or not wearing a mask.

Go Cashless: Grab encourages you to go cashless to minimise contact.

Sanitize: We encourages our drivers and passengers to wash & sanitize their hands regularly.

Practice Hygiene: Passengers should not leave tissues & other personal waste in the car.

Report: Drivers and passengers are encouraged to lodge feedback in the Grab App for proper follow-up and action if required. The Grab app's rating and feedback feature and Help Centre have also been updated with options to report health and hygiene-related concerns, enabling drivers and passengers to provide feedback after every ride.
New Safety Features
We're introducing new safety features to protect your health and your beloved ones.
Cancellation and Rating features with Hygiene Concerns
Passengers and driver-partners can now cancel the booking or provide the feedback with the rating after the trip if either party is not following necessary hygiene standards (not wearing mask or appears unwell). Please be mindful when using these features, as we take action accordingly.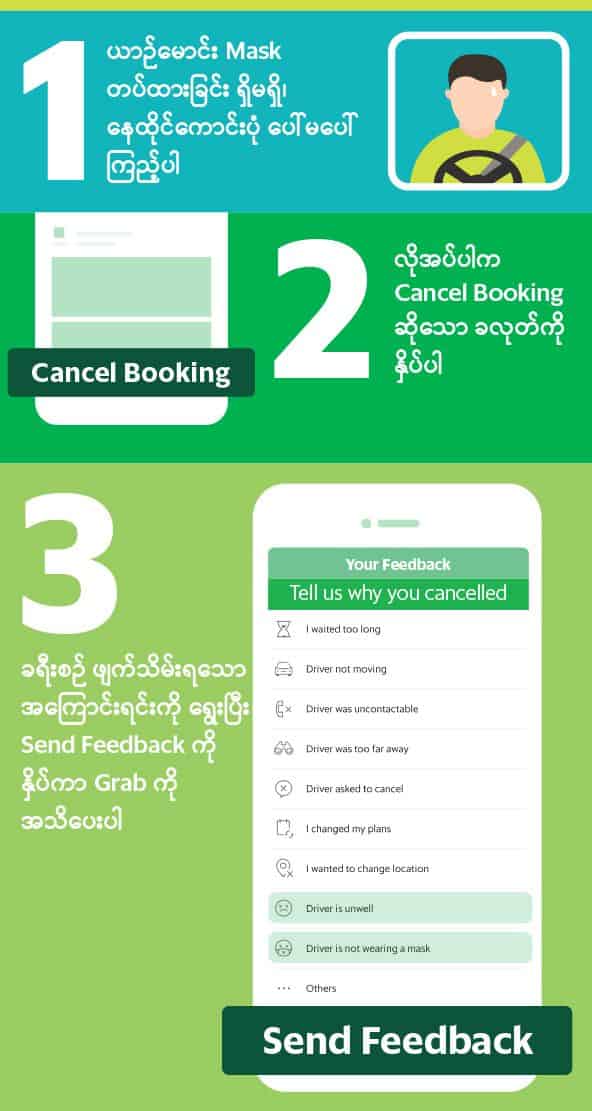 Health Hygiene Declarations
The Grab App will prompt passengers and drivers-partners to complete the online health and hygiene declaration to confirm they're not exhibiting COVID-19 symptoms and agree to adopt necessary hygiene measures, before starting the ride.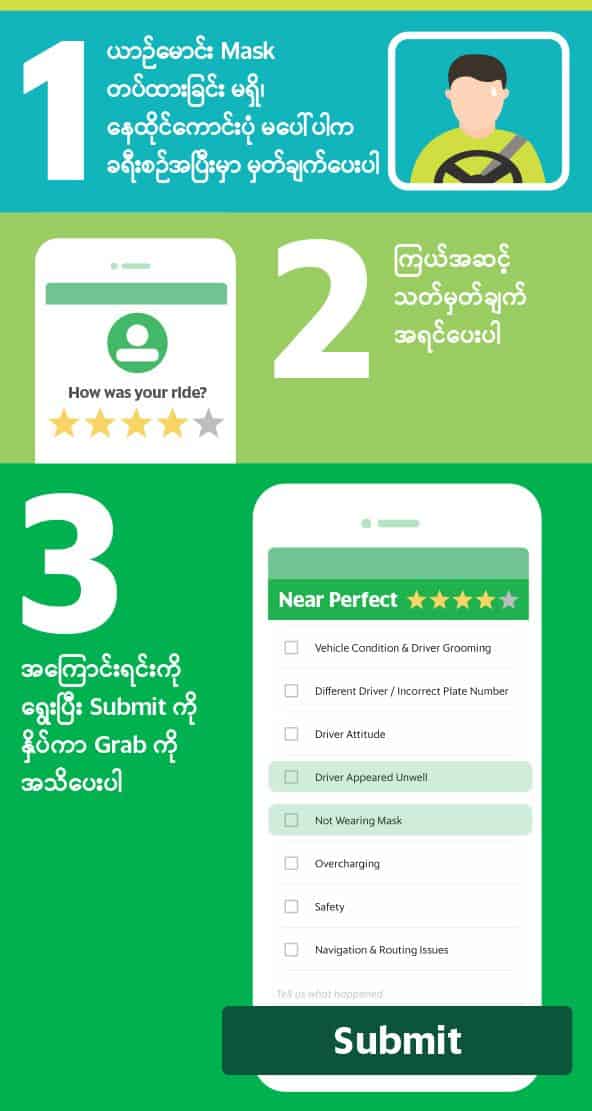 Safe distancing
Remember to practice social distancing during the ride. In line with recent Ministry of Health and Sports (MOHS) announcements, no more than 1 passenger are allowed for shopping and 2 passengers for medical reasons in Grab vehicles.