Grab Celebrates Public Listing Milestone with Employees and Partners in First-Ever NASDAQ Opening Bell Ceremony in Southeast Asia
SINGAPORE – December 2, 2021 – Grab Holdings Limited (Nasdaq: GRAB) ("Grab"), a leading superapp in Southeast Asia, today celebrated its milestone public listing with Grab employees, driver-, delivery- and merchant-partners in Nasdaq's first-ever opening bell ceremony hosted in the […]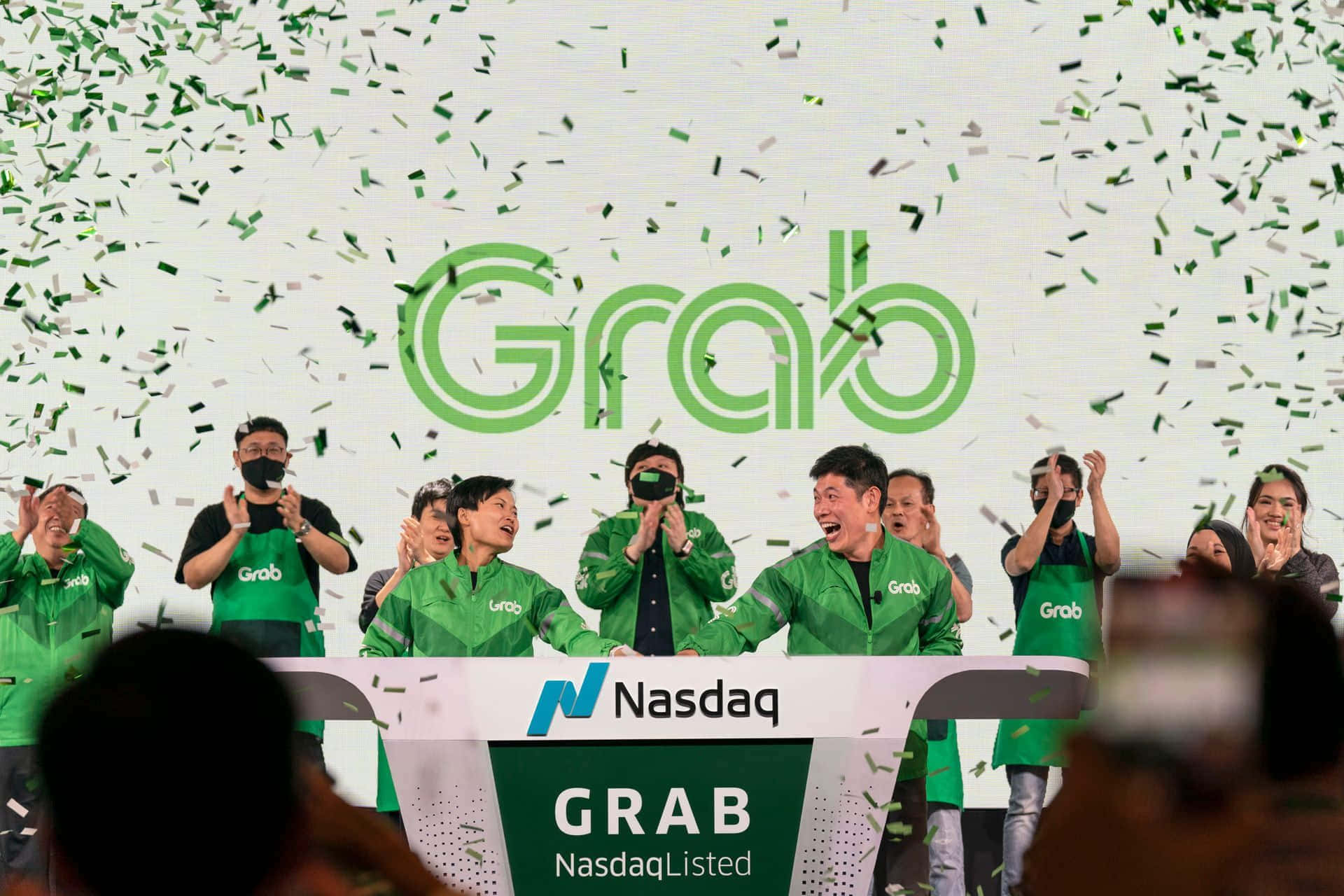 SINGAPORE – December 2, 2021 – Grab Holdings Limited (Nasdaq: GRAB) ("Grab"), a leading superapp in Southeast Asia, today celebrated its milestone public listing with Grab employees, driver-, delivery- and merchant-partners in Nasdaq's first-ever opening bell ceremony hosted in the region. 
Anthony Tan and Tan Hooi Ling, co-founders of Grab, were joined onstage in Singapore during the opening bell ceremony by representatives of the Grab driver-, delivery- and merchant-partner communities, who were on the frontlines transporting people, preparing as well as delivering food and essential goods, especially during critical stay-home pandemic periods. These Grab partners have tapped on the Grab platform to better leverage digital services to earn livelihoods and grow their businesses.
Grab employees also attended the event, including many of those who have been with the company for over six years (internally known as a 'Grabversaurus'). The 'Grabversauruses' joined the company when it was only offering ride-hailing services and operating in less than 30 cities, and have contributed to the company's growth into a superapp that is now available in 465 cities. In recognition of the collective effort and continued partnership of the Grab community to reach this milestone, about 1,500 Grab employees, as well as representatives from Grab's partner communities, from across Southeast Asia were featured on the Nasdaq Tower in Times Square, New York City, after Grab officially listed on Nasdaq. 
Anthony Tan, Group CEO and Co-founder, Grab, said, "It's important to us not to lose sight of what this was all built on. The heart and hard work of our Grabbers to serve our partners, and in turn, the dedication of our partners towards serving their customers. That's why we chose to hold the ceremony close to home. To be here, amongst our community, sharing the moment with them as we cross the threshold into a new chapter of our journey". 
Quotes from Grab partners who were part of Grab's bell ringing ceremony
"Congratulations to Grab on this great milestone, this is a testament and inspiration for SEA's homegrown tech startup to scale and succeed in the global market. We hope Grab's today listing would drive more interest and economic opportunities to this fast-growing region, and look forward to accelerating our partnership with Grab in Vietnam to drive more meaningful initiatives for digitalisation, aviation and road mobility in the country."
Madam Nguyen Thi Phuong Thao, Chairwoman, Sovico Group
"I have started my driving with Grab since 2019 as it offers me the flexibility and more stable income to take care of my ill husband. Over the years, not only do I have a better livelihood, I also become part of Grab driver communities where everyone supports and looks out for one another. I learn to use a smartphone for the first time because of Grab, and that leads me to the journey of learning many more digital skills to better improve my income. I'm grateful to be part of today's celebration, and hope that Grab will bring millions more firsts to even more people like me across the region"
Ms. Nguyen Thi Luyen, Grab driver-partner
"2020 was a difficult year for me due to the impact of COVID-19 pandemic that the Ben Thanh market was mostly deserted. In early 2021, I joined GrabMart and that was the first time ever I have my own online shop front on a digital platform. I'm grateful to be able to learn more about technology and digital skills, to have more consumers and to increase my revenue thanks to GrabMart. I am very happy to be part of Grab's celebrations for their listing on NASDAQ and hope Grab will continue to grow and bring more economic opportunities to more people in VN."
Ms. Nguyen Thi Ngoc Dung, GrabMart merchant-partner
To access photos and collateral from the opening bell ceremony, please visit here. Please note that the link will be continually updated throughout 2 December. For general photos, videos (b-roll), executive photos and collateral, please visit Grab's Press Center.