This year, the new Circular 23/2019/TT-NHNN dated Nov 22, 2019 which amendments and supplements to existing Cir 39/2019/TT-NHNN dated Dec 11, 2014 of  State Bank of Vietnam (SBV) is requiring all e-wallets to verify the identities of their users. 
Therefore, from now on, Grab app users needed to link their ATM bank card to their Moca Wallet to enjoy Moca cashless payments. Moca and Grab has been working closely with the State Bank of Vietnam, the country's central bank and financial regulator, to ensure that the e-wallet was compliant with government regulations before deadline (7 July 2020).
What this means for existing Moca users
If you've been a long-time user of the Moca Wallet, we'll be asking you to verify your identity via Moca or Grab app. Between now and 6 July 2020, this process is optional. That means you can continue to enjoy the benefits of the Moca Wallet without completing verification. You can start and finish verifying your identity when it's convenient for you. However, we recommend you to finish the process as soon as possible and before 07 Jul 2020 to avoid any interruption in Moca services.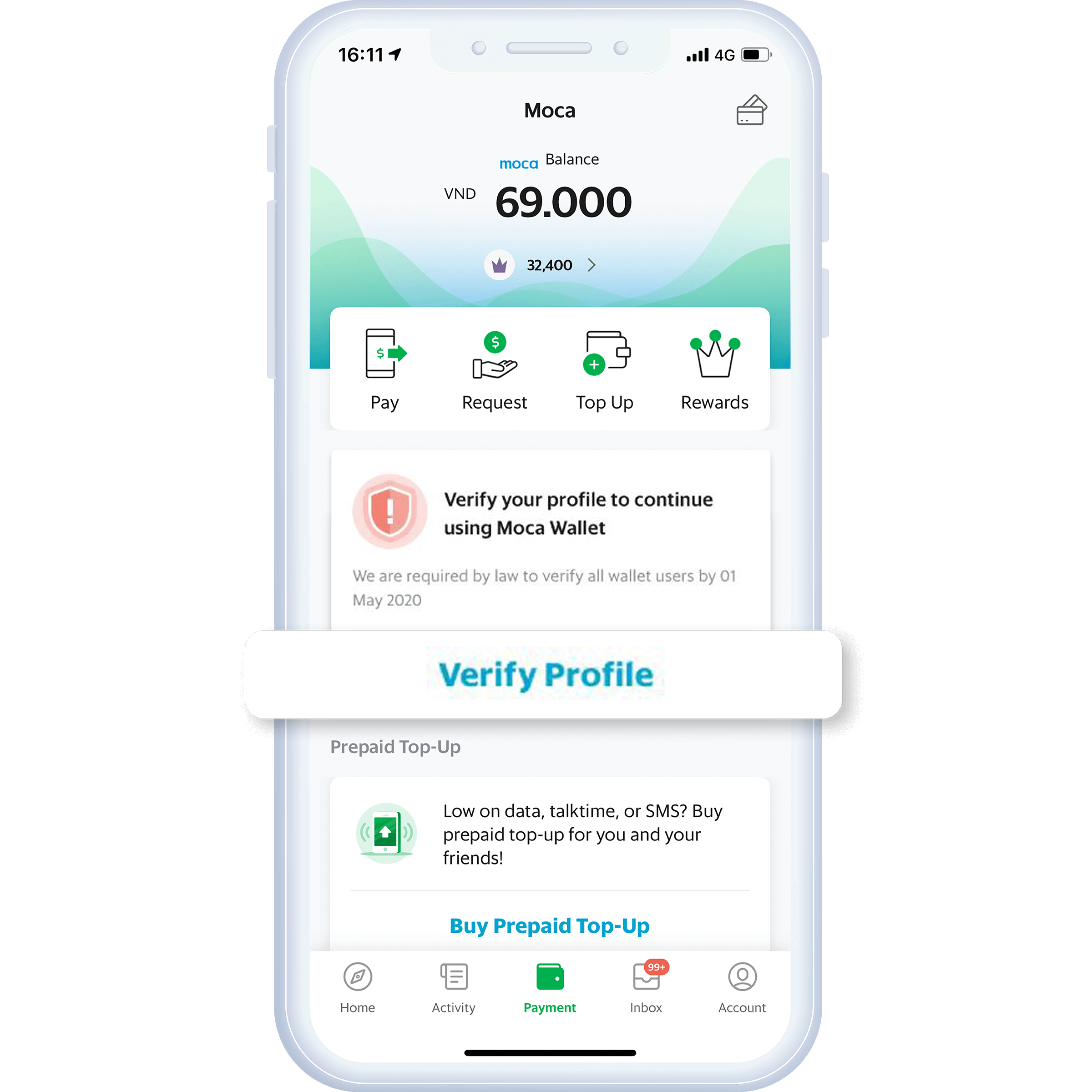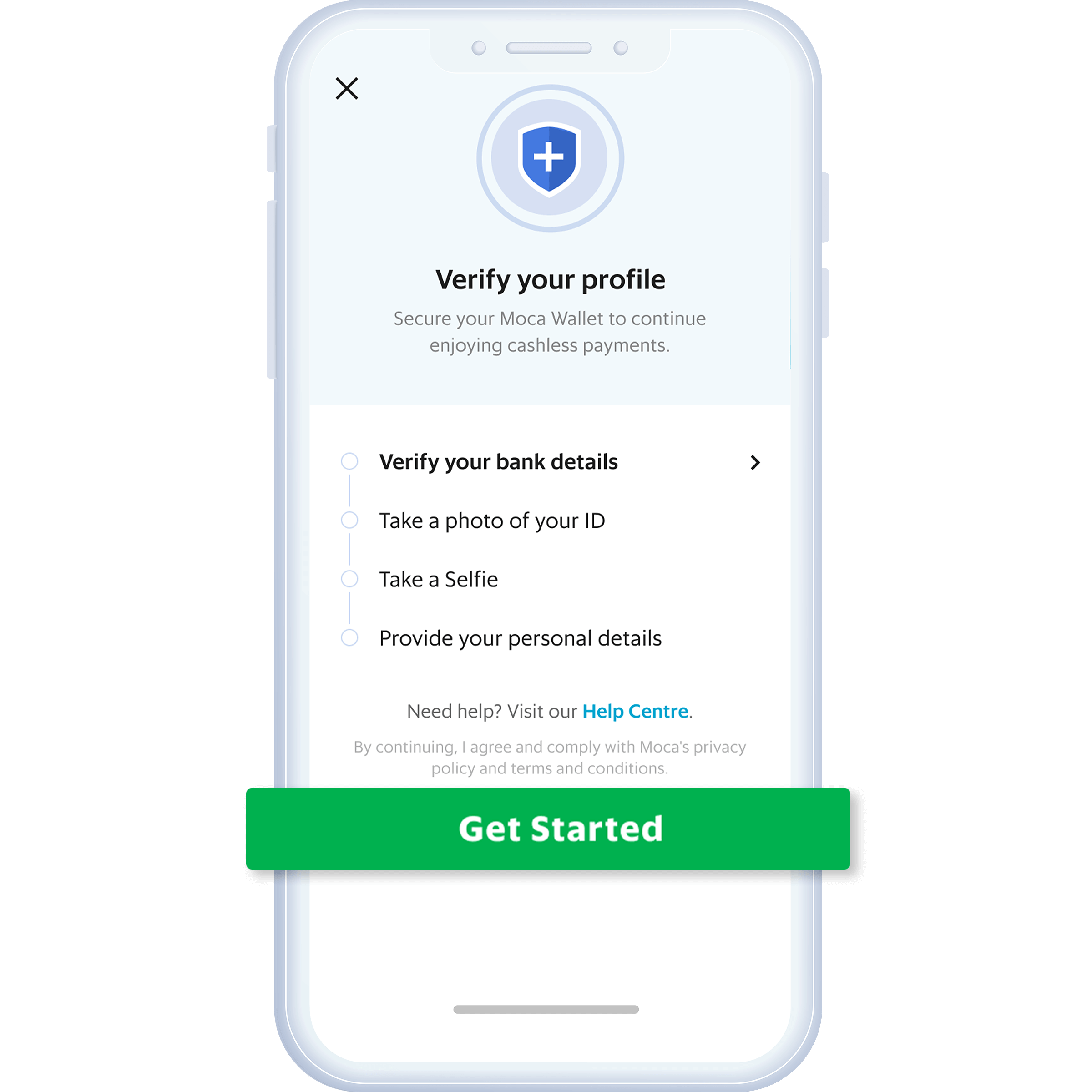 Using Moca Wallet? Verify your Moca Wallet account in few simple steps
But after 7 July 2020, identity verification will become mandatory. This is in line with SBV's new requirements for all e-wallets. So, if you'd like to keep using the Moca Wallet after 6 July, you must verify your identity first to comply with government regulations. Once we've successfully verified your account, you can use your Moca Wallet again, as usual. 
What about new Moca users?
If you've never used the Moca Wallet before and want to start — then first of all, welcome to a world of convenient payments, rewards, and exclusive deals! Simply follow the steps in the app to activate your Moca Wallet.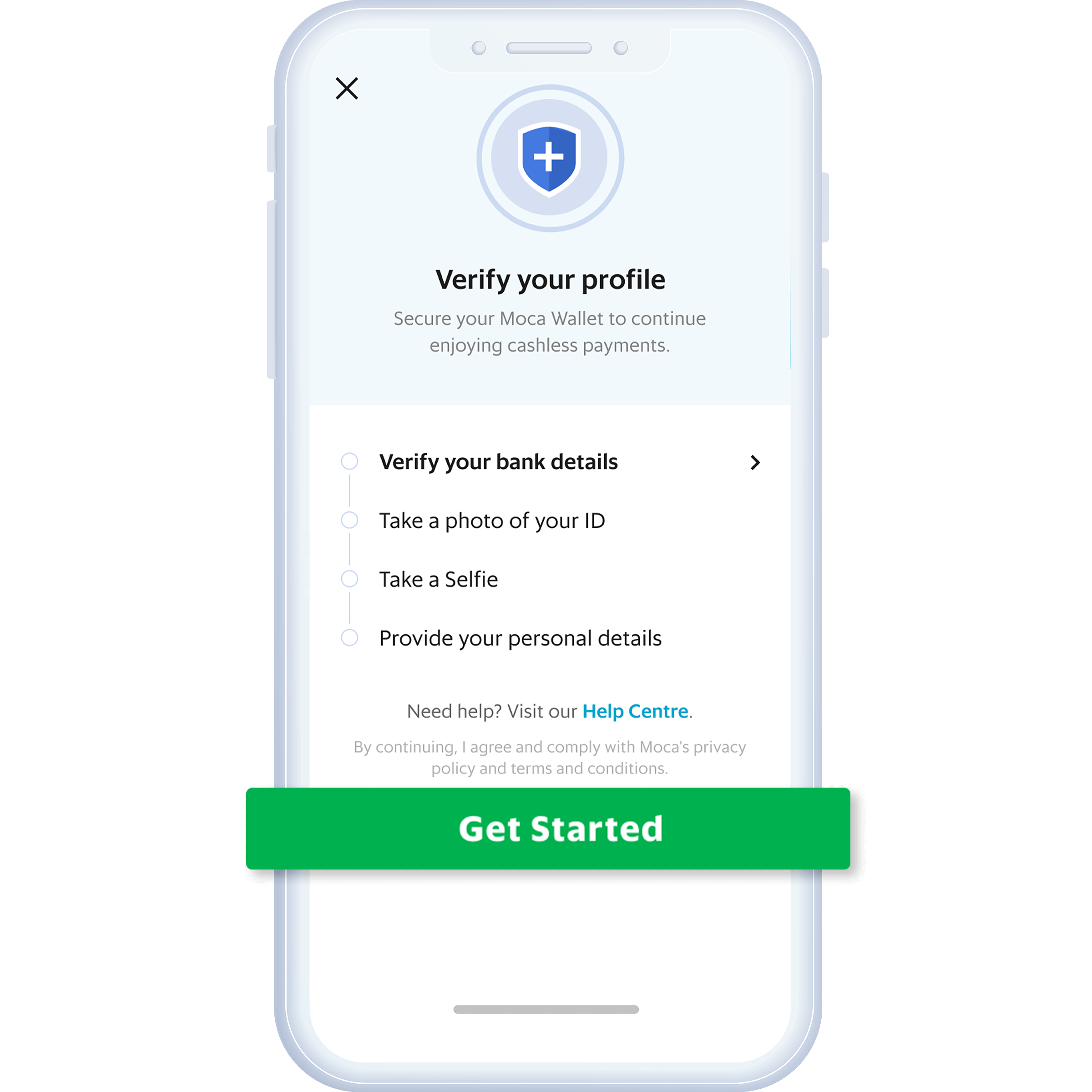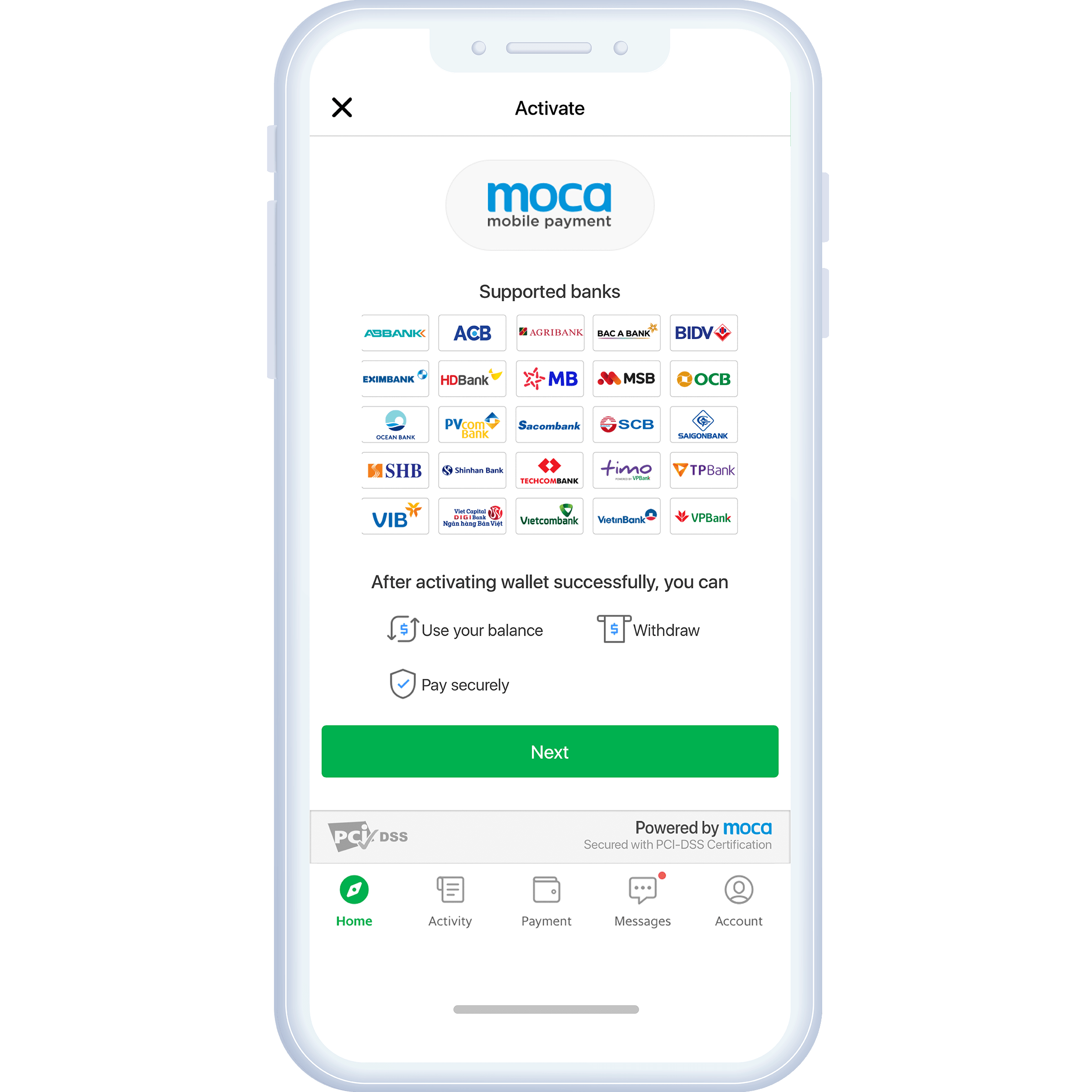 As a new Moca user, you can verify your identity in four steps.
How do I verify my Moca Wallet on Grab app account?
Whether you're a new or existing Moca Wallet on Grab app user, you can start the process by simply going into your Moca Wallet on Grab app. Tap on "Verify Now" to begin.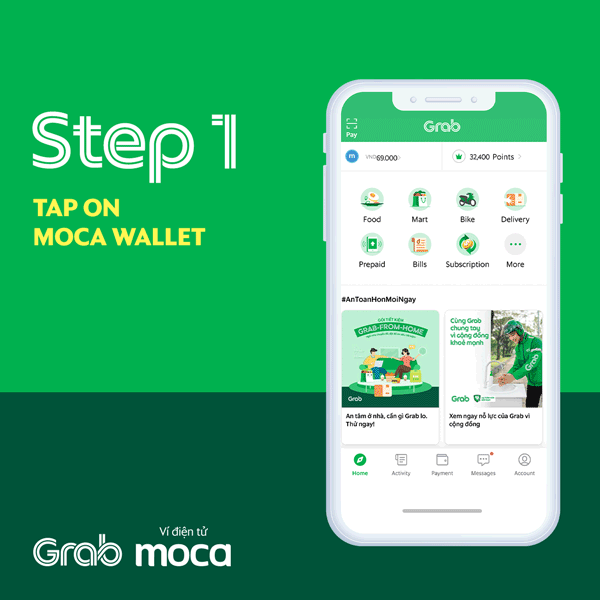 Verifying your identity takes only 3 minutes. (Even less if you're an existing user!) You'll be soon hearing from us if your verification is successful.
How do I activate Moca wallet on Grab app account?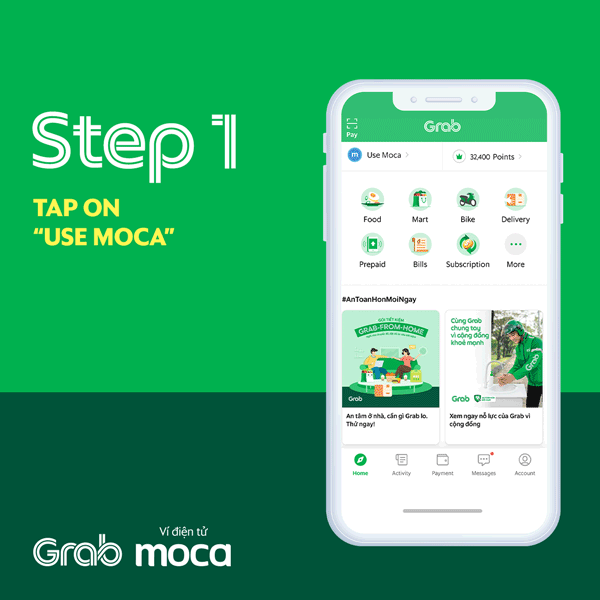 Tips to breeze through verification
For new users, have your ATM card ready.

You need to link this card to your Moca Wallet so you can top it up with your bank account. Please see the list of supported banks

here

.

For all users, have your national ID ready.

You will need to take a photo of your ID to verify your identity. Please use the same ID as the one you submitted for opening the bank account linked to your Moca Wallet. 
Why do you need my personal information? Will my personal data be safe?
All banks and e-wallets regulated by SBV must identify their customers so they can create a secure financial and payments platform that can mitigate the risks of fraud, identity theft, money laundering, and other illicit activities.
Following SBV's regulations, we collect personal information as part of a process called "KYC" or Know Your Customer. When we collect this data, we ensure that your personal information is protected according to Moca's privacy policies and Vietnam's data protection laws. We also use industry-standard technology and practices to secure your data.
We understand your concern for privacy and the safety of your sensitive, personal information. If you feel that Moca isn't for you, you can withdraw your wallet balance back into your bank account anytime. You can also unlink your ATM card thereafter. Of course, we'll be sad to see you go. So, if you have any questions about the Moca Wallet, do reach out to us!
What if my Moca Wallet is linked to someone else's bank account?
In full compliance with SBV's regulations, for successful verification, we require that the Moca Wallet and the linked ATM card must be owned by the same person. We cannot verify your Moca account if you submit your own national ID but use someone else's ATM card. 
However, we understand that some users may share a joint bank account with someone. In this case, only one Moca Wallet can be linked to this bank account. To avoid issues with verification, please unlink your ATM card if it doesn't belong to you or if it's already been used to verify another Moca Wallet. Then link your wallet to your own ATM card if you have one.
To learn more about the Moca Wallet and the new verification process, you can also check our Help Centre FAQs