Japan: The beautiful land of rich traditions, vibrant cultures and not to mention amazingly delicious food that has garnered fans from all around the world, including Manila, Philippines! When flying to Japan is a distant reality, the next best thing is to get your food fix from the countless Japanese restaurants. Whether you want a hearty bowl of ramen or some luxurious sashimi, GrabFood's Japanese food delivery service will deliver these equally authentic Japanese cuisine right to your doorstep, no flying required!
The land of the rising sun is home to unique Japanese delicacies that have gained traction among Filipinos! Find out what Japanese fare is a hit among the locals and get some good meal ideas:
Sushi/Sashimi: These famous bite-sized morsels of heaven are meticulously handcrafted to order, to ensure their freshness. There is the all-time favourite sushi that comes topped with tamago, ebi and unagi to name a few, or sumptuous sashimi ranging from the well-loved salmon to the more decadent otoro.
Ramen: Springy noodles are soaked in various soup bases such as miso and tonkatsu and topped with an assortment of ingredients such as chashu (pork belly), Ajitama egg (flavoured egg), nori (dried seaweed), negi (spring onion) and menma (seasoned bamboo shoots).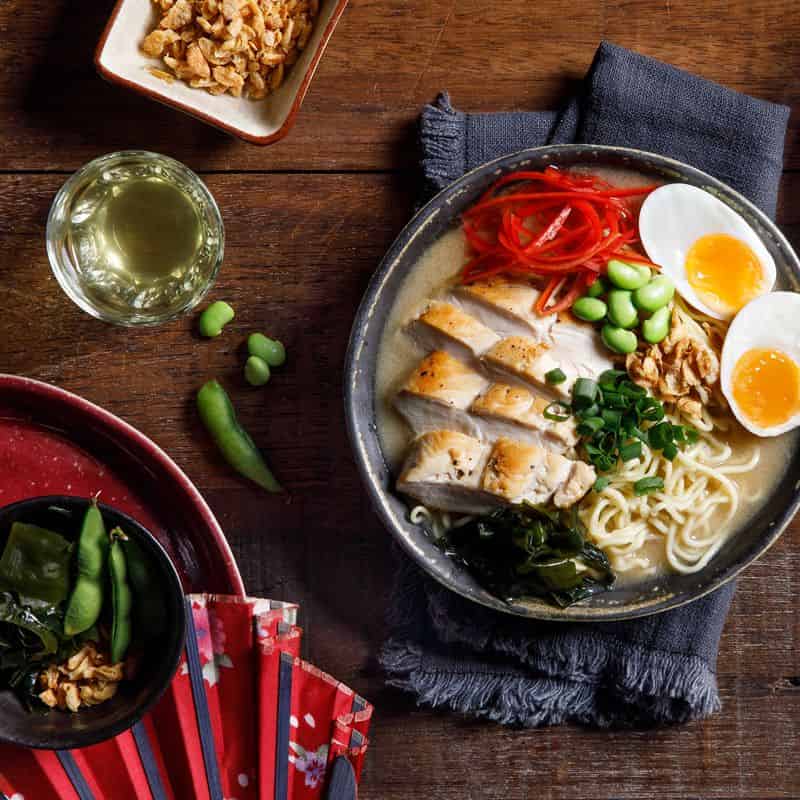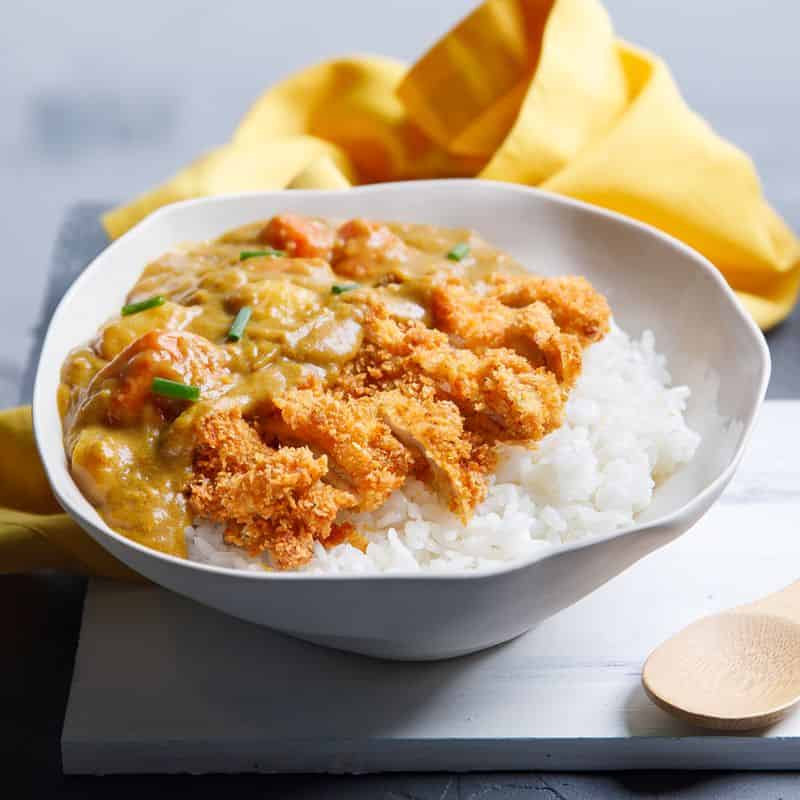 Curry Rice: Not to be mistaken for Indian curry, the Japanese have developed their own form of the dish that is thicker and milder in heat. Consisting of spices, meat and vegetables, it is usually served with fluffy white rice and sometimes with crispy katsu (deep-fried cutlet).
Udon: Thick, chewy noodles are encased in a mild, savoury broth that can be hot or cold. Commonly topped with ingredients such as beef and tempura, this flavourful dish serves as a comforting meal when you want something simple yet wholesome.
Can't get enough Japanese food? Here are some exciting options to add to your 'To Eat' list so you get a diversified mix of the best foods that Japan has to offer:
Karate Kid: Japanese food lovers get to enjoy an exciting modern twist to classic Japanese food. Be treated to various mains, like Yakisoba and Katsu Bun to sides like the California Maki, Takoyaki, Gyoza and Bacon Tempura. A no-frills Japanese experience for you!
Omakase: Enjoy an assortment of freshly prepared sushi and sushi options such as salmon aburi nigiri (hand torched salmon), makimono (sushi rolls), special makis with exciting ingredients and the classic chirashi don. Talk about a big spread!
Hokkaido Ramen Santouka: If you're looking to fill up on classic Japanese ramen, this is it! With an extensive menu that includes original ramen flavours (Shio, Kara-Miso, Shoyu and Miso). They also serve up different speciality ramen including the famous Special Iberico Tokusen Toroniku Ramen (Pork Cheeks) that will melt the moment it touches your taste buds.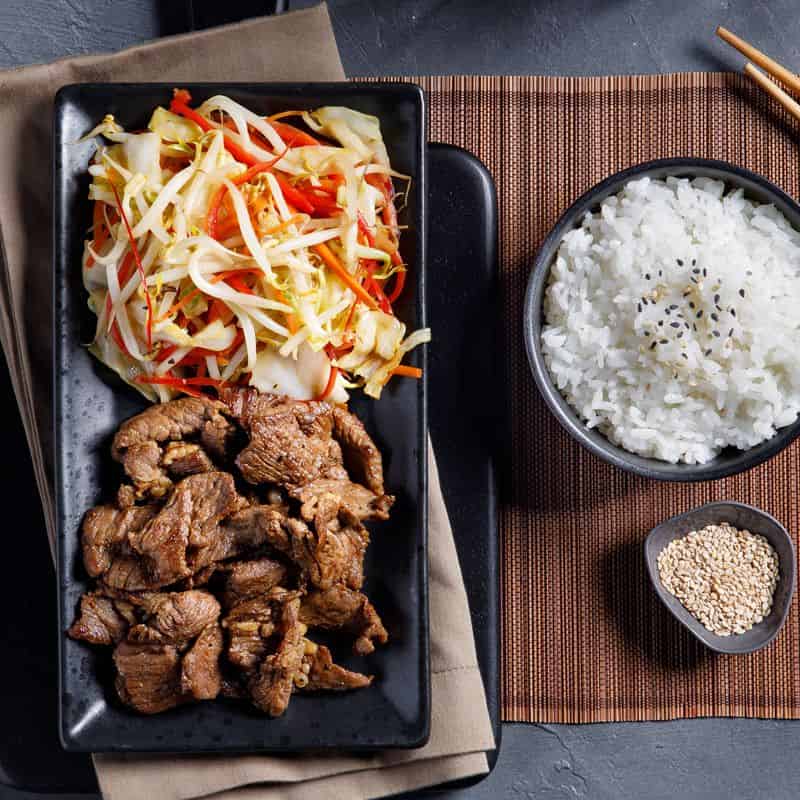 Be it a sushi or udon fix, you don't have to go far to enjoy a taste of Japan. Just use GrabFood's food delivery app for a convenient way to satisfy your appetite for Japanese cuisine. With such an exhaustive list of delicious Japanese food to choose from, you'll never have to fret over your next meal ever again!