Our GrabFood riders have long since beaten traffic, long queues, and the summer heat! And now, they're working double to follow the quarantine guidelines, and get your food delivered safely.
Despite all the uncertainties, they put themselves out there in the service of others. So, it's only right to support the livelihood of our GrabFood frontliners by appreciating their reliable service in the best way we know how.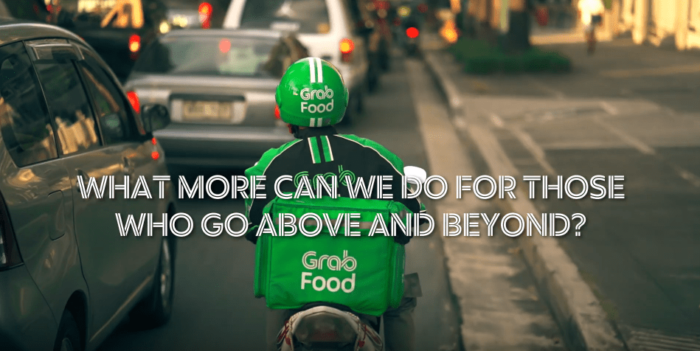 Go extra in showing your thanks by trying our Order for your driver feature — buy them some food and/or drinks to help fuel their energy for the whole day!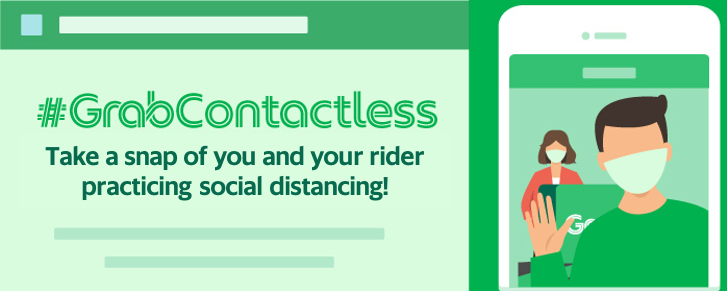 #GrabContactless is the best way to go at this time, don't forget to cash in on your GrabPay Wallet now.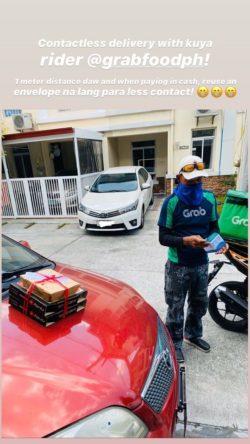 But even if you did pay in cash, our riders follow social distancing. They set the perfect example for mindful customer service at this time, and in following the quarantine guidelines.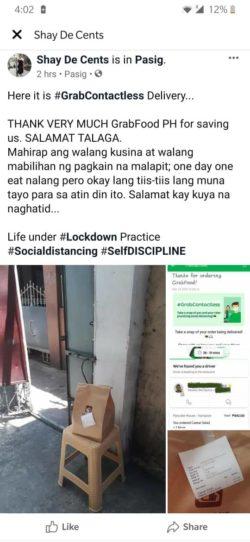 Social Distancing is a Must!
Maintaining a distance of at least one meter from your rider doesn't mean you can't extend your thanks and give them a tip. It's really all up to you to show your appreciation, like Shay!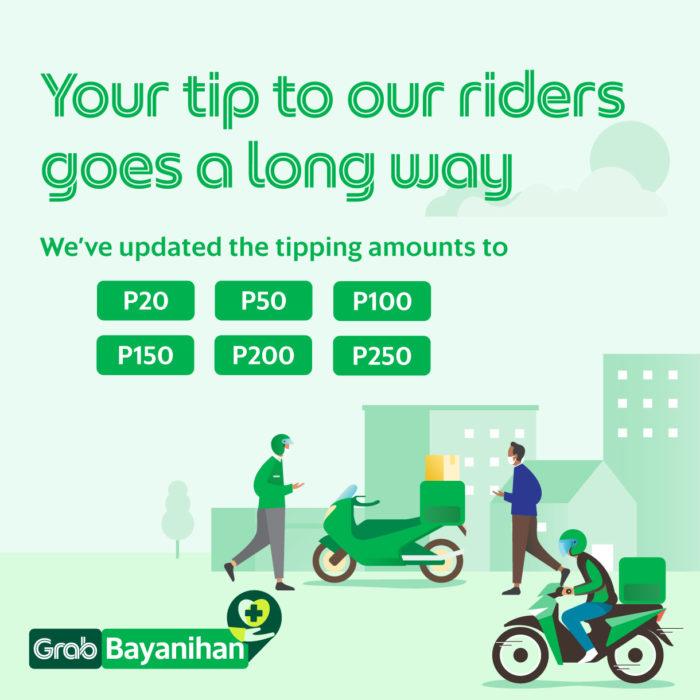 A generous tip goes a long way in showing how much you appreciate your driver's service.
You know what they say with being grateful for your blessings? Pay it forward!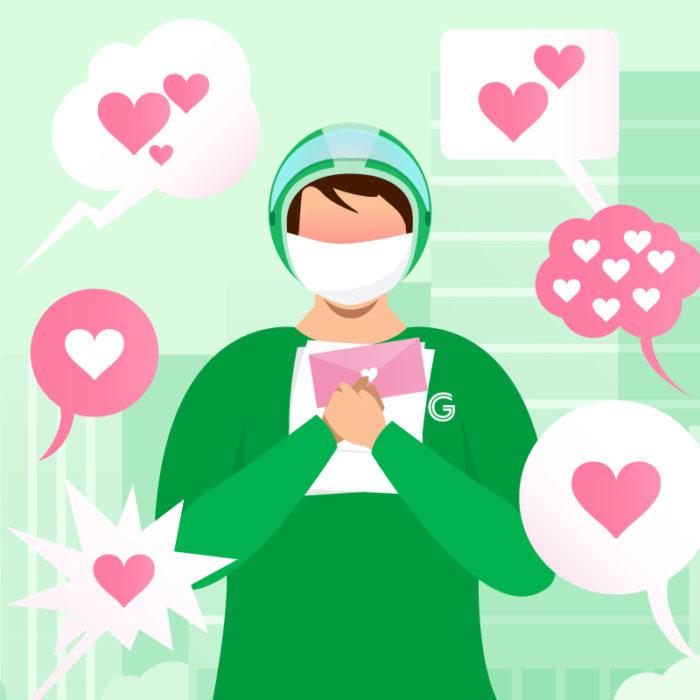 Most importantly, don't forget to say Thank You!
Heartfelt exchange of messages between consumers and our delivery-partners show just how much it means to our riders when you thank them!
To protect our riders' livelihood, GrabFood system automatically disables the cancel option once the rider has placed an order at the restaurant. In the event that a consumer doesn't show up to pick up the ordered food, GrabFood will reimburse the delivery-partner. A full reimbursement will be given while the consumer who did not claim the order will face penalties.