These days, it's so easy for us to open our smartphones and have things we want delivered at our doorstep. And the real heroes here are the delivery guys who work silently in the background, braving congested roads and working hard to deliver your goods on time, rain or shine. And now with GrabFood, you can show your thanks and generosity to your GrabFood rider with their Order for Your Rider food choices.
When it comes to juicy, tasty burgers, Zark's Burgers are all the rage. Their Eats Party Saver's good for 10 persons includes the famous Bacon Mac n Cheese, Zark's Classic, Cream Cheese, and Cheesy Nachos.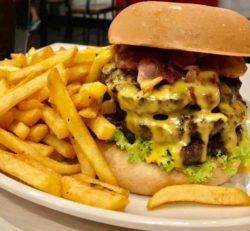 Order for Your Rider:
A good burger can truly make your GrabFood driver's day! You can order a Zark's Classic to fill them up right after your delivery.
Pizza is arguably everyone's favorite food. Enjoy great deals from Angel's Pizza with their pizza promos! Get one free medium pizza of any flavor when you buy a Big Family Size Chicken Aloha, Angels on Fire, or Cheesy Burger.
Order for Your Rider:
Angel's Pizza offers apple turnover, chicken nuggets, and calzone for you to share the joy of eating delicious food with your GrabFood driver.
Juju Eats is famous for their salads, wraps, rice bowls, and pasta salads. Their Ay Caramba!, Sicilian Pasta Salad, Big Boy, and B.E.L.T. Panini are all worth a try.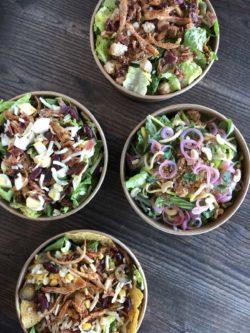 Order for Your Rider:
If it's sizzling hot outside, you can buy your driver a refreshing Sola Iced Tea or Cold Brew Coffee. For a quick snack, you can get your driver a healthy serving of Chia Pudding.
For mouth-watering ribs and steaks, look no further than RUB Ribs & BBQ. Ordering for a group? Their Honey Fried Chicken Platter, Buffalo Wings Platter, and Burrito Bowl Platter are all good for 10-12 persons.
Order for Your Rider:
You can get your driver a snack and a drink from RUB Ribs & BBQ with their affordable menu of Potato Fries and House Blend Iced Tea.
Sushi Nori serves Basic, Deluxe, Super, and Premium Temaki so you don't need to go out and wait in line for a plate of your favorite sushi. Experience new flavors with a bite of their Volcano Roll, Ultimate Aburi, Fire Cracker Roll, Oboro, and Godzilla!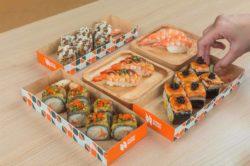 Order for Your Rider:
Give your driver a taste of umami flavor with Sushi Nori's Tamago Aburi Nigiri and Crazy Kani Temaki.
Head to the Grab App to check other restaurants near you that offers Food for your rider option!