Grab Expands Three-Wheel GrabThoneBane Service to Bagan
Grab, Southeast Asia's leading Offline-to-online (O2O) platform, has today launched its three-wheel vehicle service GrabThoneBane in Bagan, the ancient city in central Myanmar frequently visited by local and international tourists.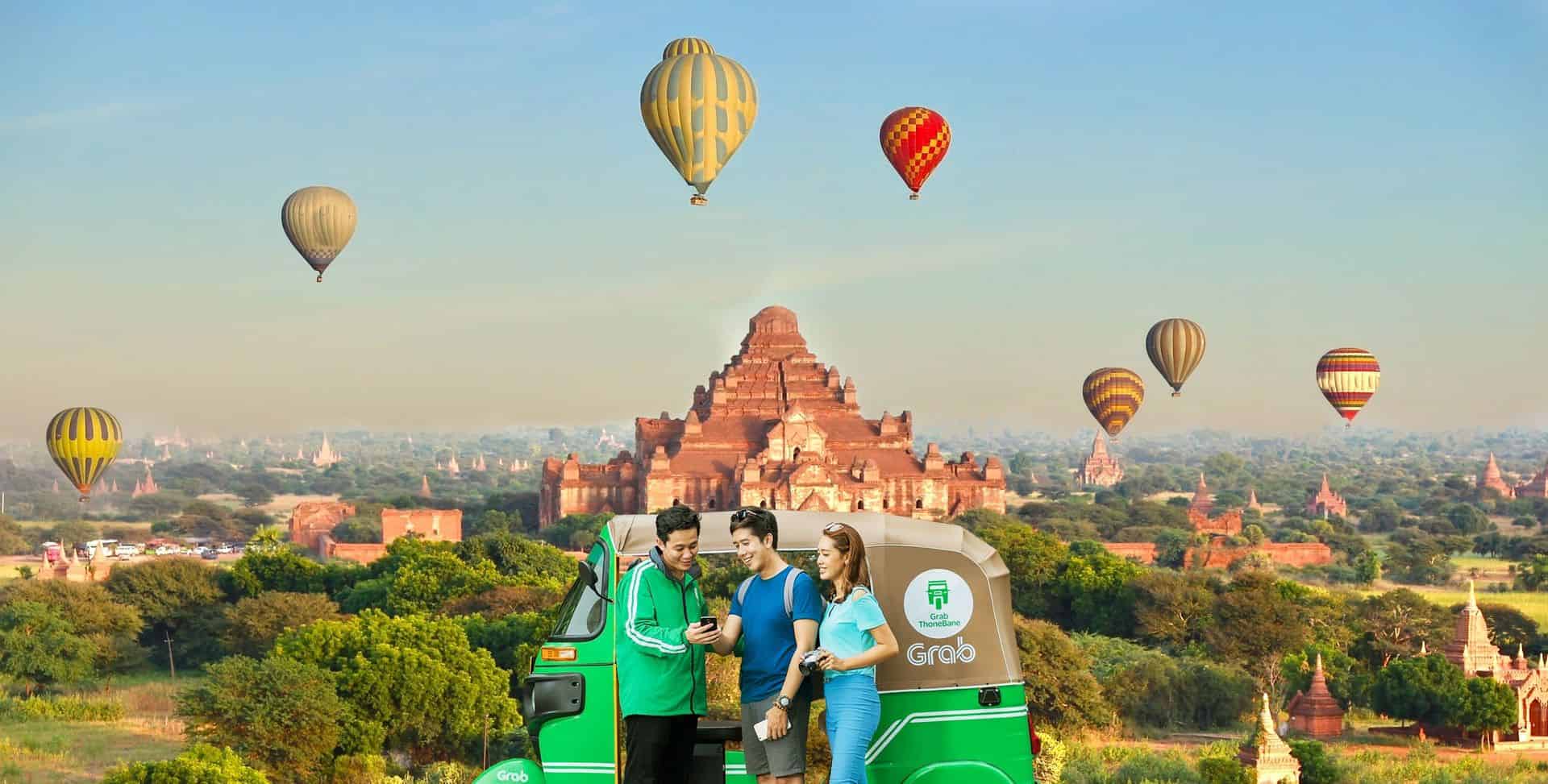 Grab launches service in its third Myanmar city after Yangon and Mandalay
GrabThoneBane will offer tourists a safer, more fun and exciting way of seeing Bagan like a local, with a local
Soft launch trial phase of GrabThoneBane commenced on 15 October with 30 active vehicles and will continue to create more earning opportunities for locals
 Yangon, Myanmar, 29 November 2018 – Grab, Southeast Asia's leading Offline-to-online (O2O) platform, has today launched its three-wheel vehicle service GrabThoneBane in Bagan, the ancient city in central Myanmar frequently visited by local and international tourists. Bagan is the third Myanmar city where Grab has launched services and the second city where it has launched GrabThoneBane. Targeting couples and small families, tourists in Bagan can now 'Rent a GrabThoneBane' for a safer, more fun and exciting way of seeing Bagan like a local, with a local.
Bagan is the capital city of the first Myanmar Empire and is one of the richest archaeological sites in Southeast Asia, containing more than 2,000 well-preserved pagodas and temples of the 11th to 13th century. Visits to Bagan can be made all-year round as there is no rainy season, unlike in the lower parts of Myanmar. According to the Ministry of Hotels and Tourism, tourist arrivals in Bagan continue to grow annually. In 2016, there were 290,000 visits, a 15% increase compared to 2015.
The launch of GrabThoneBane in Bagan follows after the recent launch of the service in Mandalay, Myanmar's second-largest city, in August 2018. Similar to how GrabThoneBane has grown in popularity among Mandalay commuters, Grab has seen a steady increase in ride bookings in Bagan since it commenced the soft launch trial phase of the service on 15 October with 30 active vehicles. A total of 150 rides have been booked by tourists in Bagan to date, and this number is expected to increase as Grab trains new drivers and expands its fleet of three-wheel vehicles in the city.
Said Alvin Loh, Acting Country Manager of Grab Myanmar, "Our launch of GrabThoneBane in Bagan is significant for a number of reasons. Firstly, GrabThoneBane will support the increasing number of tourists in Bagan with a new transportation option which is safe, affordable, fun and allows for personalised and more interactive experiences. Secondly, we are localising our GrabThoneBane service based on traveller insights and we have trained our driver-partners to serve as 'local experts for hire', so tourists will feel like they are travelling with a local in the city."
"Thirdly, we are proud to be contributing to the local economy. We are creating additional earning opportunities for local drivers by helping them to scale up their service and reach more customers. At the same time, we want to encourage more local visitors and international tourists to explore the rich archaeological sites in Bagan. We look to forge partnerships with hotels, restaurants, travel and tour companies, local attraction and activity venues as well as the tourism authorities in the future", he added.
Rent a GrabThoneBane in Bagan
The booking process for a GrabThoneBane ride in Bagan differs from typical Grab ride bookings in other Myanmar cities. Instead of booking an immediate ride using the Grab mobile app, passengers in Bagan can call the Grab Call Centre to "Rent a GrabThoneBane" to explore the sights according to fixed fares which are based on hours or for transfers to and from the airport, bus station, railway station or jetty.
| | | | |
| --- | --- | --- | --- |
| Booking Options | Usage | Last Booking Time | Fares (MMK) |
| 2 hours | Dinner / Lunch / Sunset / Sunrise | 8:00 PM | 10,000 |
| 4 hours | Sightseeing | 6:00 PM | 15,000 |
| 8 hours | Sightseeing | 2:00 PM | 25,000 |
| Airport / Bus Station / Railway Station / Jetty | One way | 8:00 PM | 5,000 |
To book a GrabThoneBane, passengers can make a call to the Grab Call Centre by dialling +959-750-10-8734 or +959-750-10-8735 where both Myanmar and English speaking customer service officers are on standby to assist with the booking.
Passengers can make a GrabThoneBane booking one hour in advance but are encouraged to pre-book a ride the day before for sightseeing activities the following morning or afternoon. Up to two passengers and two luggage bags are allowed for each GrabThoneBane ride.
Passengers can also make use of the Driver Info Card in each GrabThoneBane vehicle to start conversations with the Grab driver-partner during the ride. While Grab's driver-partners are not professional tour guides, they are experienced and equipped with proper knowledge about popular tourist spots and relevant events and festivals in Bagan. The Driver Info Card lists topics related to Bagan which the driver-partner has strong knowledge of and can converse about with passengers. In addition, passengers will be issued a pocket map created by Grab to help them plan their sightseeing activities.
Passengers who require further assistance from Grab can contact Grab's Customer Care Centre at +95-1-239-9900.
Said Phuc To from Vietnam, a tourist who recently visited Bagan and used the GrabThoneBane service, "I found GrabThoneBane to be a convenient, modernised service that can be used no matter how short the journey is. It's hard to find a rental car in Bagan and you don't know if you're paying the right price. GrabThoneBane is safe, on-demand, the driver is with you and the price is transparent."
Said May Zune Win, a popular local travel blogger who runs the 'I Love Travelling' social media blog, "Travellers are more discerning nowadays – they are more mobile and wish to discover new places by being amongst the locals. GrabThoneBane is very useful to discover the wonders of the city or explore the roads less travelled with the peace of mind of knowing you have a trained local Grab driver with you."
 "We are excited to support Grab's launch of GrabThoneBane in Bagan. In Bagan, sightseeing will become more fun for tourists who can enjoy a comfortable ride as they soak in the natural and cultural heritage of Myanmar. In addition, Grab will bring positive social and economic impact to Bagan by creating additional earning opportunities for locals. We look forward to joining forces with Grab for projects such as driver training and collaboration with our partners", shared Re Paul R War, Board Member of the Myanmar Responsible Tourism Institute (MRTI), a non-profit organisation aiming to support responsible tourism development in Myanmar.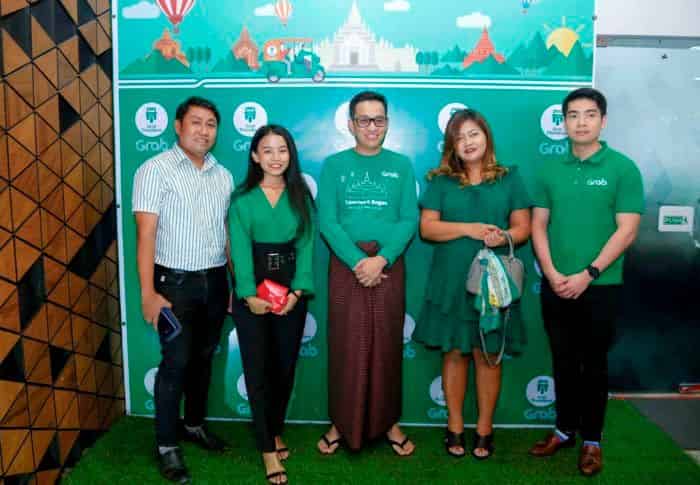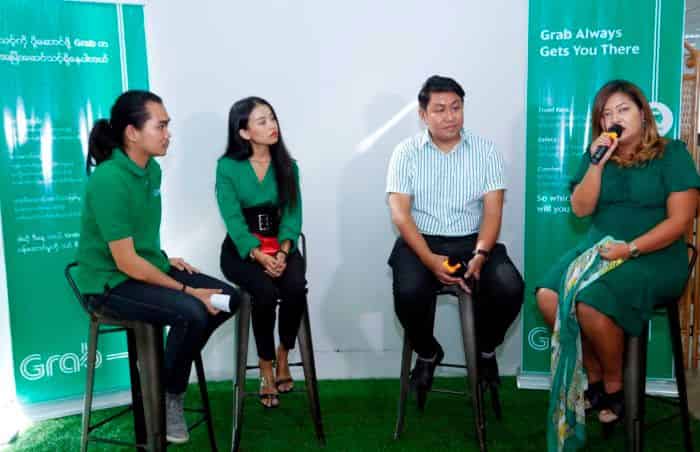 Registration of Driver-Partners in Bagan
Persons interested to sign up as three-wheel vehicle drivers in Bagan can now register to partner with Grab. By signing up to be a GrabThoneBane driver-partner, three-wheel vehicle drivers will have access to better income opportunities and a driver community support system as well as safety trainings and free accident insurance.
Registrations can be made by contacting the Grab office at +951-239-9900 and Grab's agents will advise on the registration process. To register with Grab, drivers must present the following:
o   NRC
o   Valid Driver's License
o   Up to date Wheel Tax
o   Business License
o   Bank Details (CB Bank account)
Said Ko Aung Myint Myat, a GrabThoneBane driver-partner in Bagan since who has participated in the service soft launch phase, "Grab is a unique and fun option for tourists and I find that it is a safer and less tiring travel alternative to renting a bicycle to explore Bagan on their own. GrabThoneBane also offers tourists more options for hotel transfers from the airport, bus and train station or jetty. When in a hurry to discover the sights of Bagan, hitch a ride with us using GrabThoneBane!"
GrabThoneBane lets visitors explore the city with peace of mind. In the unlikely event of an unfortunate accident during a GrabThoneBane ride in Bagan, compensation will be provided to the driver and passengers according to Grab's regional insurance coverage policy.
Bagan has become an increasingly big draw for travellers thanks to widespread attention from travel publications. Bagan Archaeological Area and Monuments, a main attraction for tourists, is also currently part of a tentative list for inclusion in the World Heritage List which is determined by the United Nations Educational, Scientific and Cultural Organisation (UNESCO).
Several of the monuments in Bagan Archaeological Area are highly-venerated by locals, and attract numerous pilgrims and devotees from all over the country, particularly at festival times. With more than 1,500 years of history, beautiful local art and handicrafts such as lacquer ware, basket weaving, sand art painting, woodcarving and bronze wares as well as basket and cloth weaving, Bagan is a fascinating place for travellers.
From 1 to 12 December, 2018, Grab is promoting the launch of GrabThoneBane in Bagan by offering lucky passengers with tickets to experience popular hot-air balloon rides. For more information about Grab Myanmar, visitwww.grab.com or www.facebook.com/GrabMM.