In line with our commitment to support Myanmar during this period, we have re-adjusted our GrabTaxi Rent service to provide you with more flexible hourly booking options, effective on 2 March 2021. 

Flexibility – Multiple flexible packages that allow you to choose your route to unlimited locations.

Multiple Stops – Travel to multiple stops anywhere in Yangon, and take as much time as you need in each location.  

Safety –  (Share My Ride) – You can share your ride with driver details, to your loved ones to track it in real time.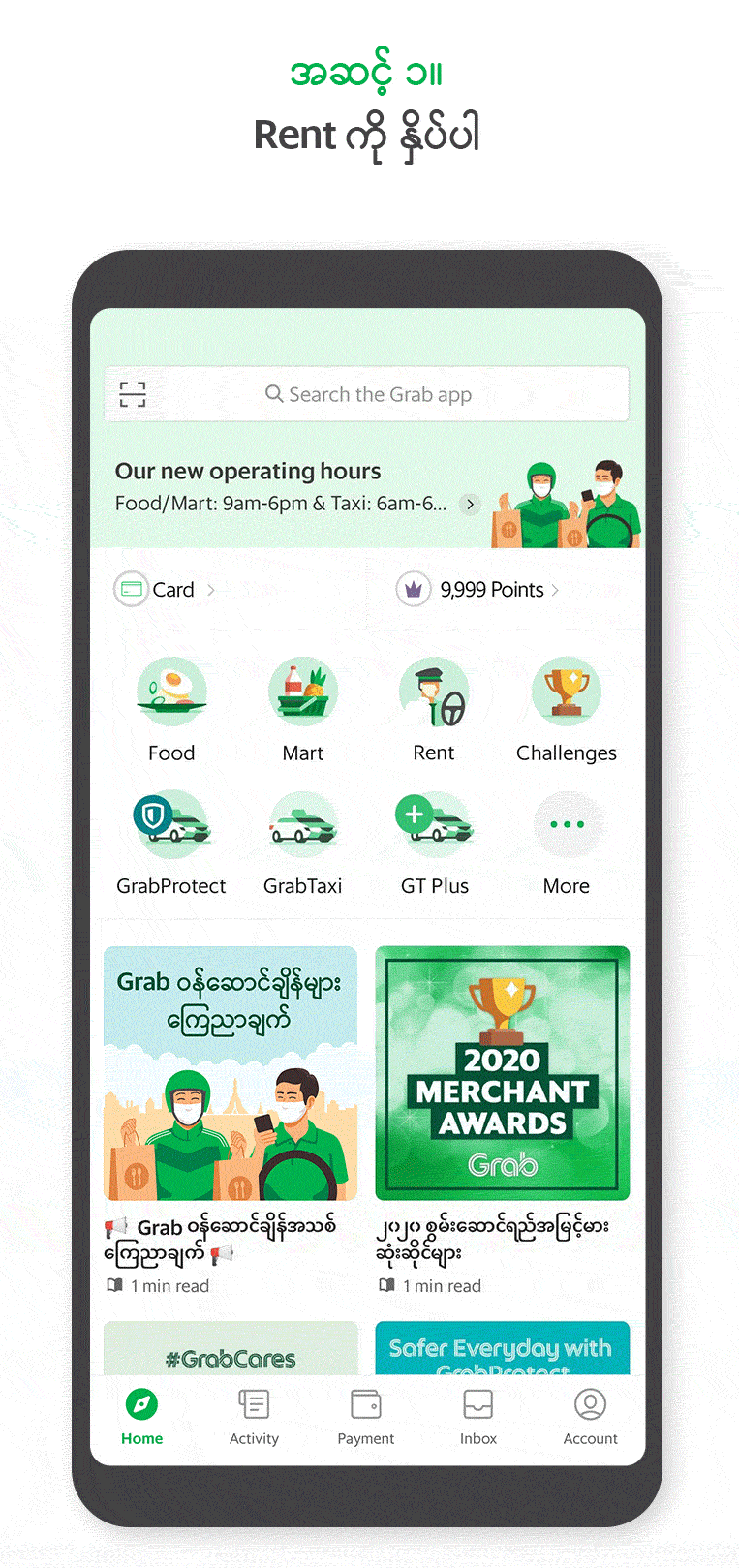 Package and fares (MMK)
Yangon area only (1 Hr) – 7,000
Yangon area only (2 Hrs) – 12,000
Yangon area only (3 Hrs) – 17,000
Overtime fare: MMK 500 per 5 mins after booking duration.

GrabTaxi Rent's Coverage Area 
Frequently Asked Questions
Rent is a new transportation offering by Grab that allows you to Rent a GrabTaxi for a selected duration of time for travels in-town. The driver will stay dedicated to you throughout your booking period and will make as many stopovers as needed.
Tap 'Rent' icon in Grab App Homepage and choose your preferred booking package to rent a ride.
To ensure the safety during this time, there is a limitation of 3 passengers per GrabTaxi.  For parties having more passengers allowed, an additional Rent vehicle is needed.