New Year's Eve (NYE) tends to be the highest traffic event of the year. Countdown parties draw massive street crowds, while spectacular firework displays entice revellers to line waterfronts.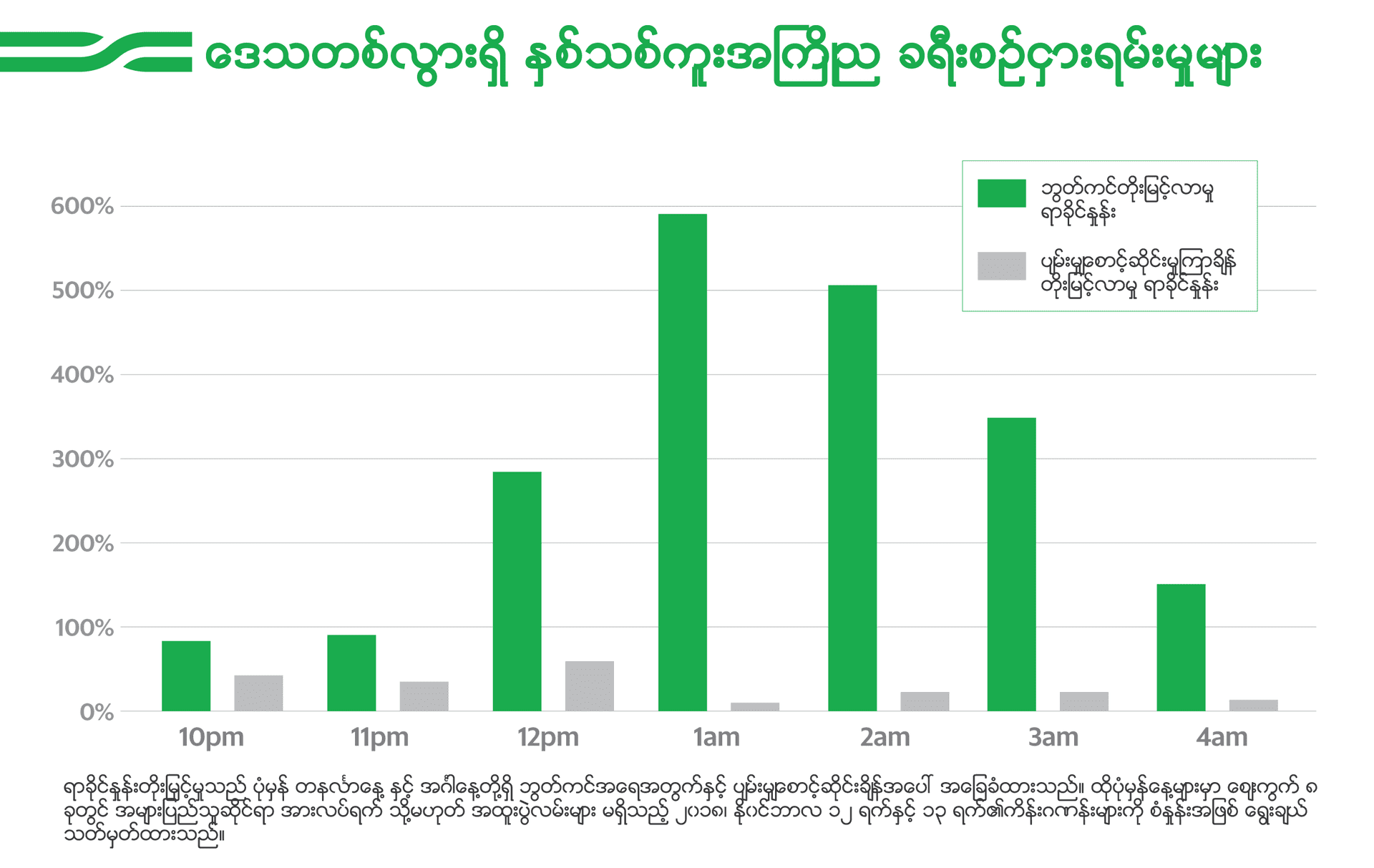 At precisely 1am on Jan 1, 2019, which was a Tuesday morning, the number of Grab bookings in the region shot up by almost seven times compared to a regular Tuesday.! In Yangon, the number of Grab bookings was almost 20 times more!
How do we at Grab deal with the surge in bookings during festive occasions such as NYE? How do we make sure everyone gets to their party – and home – in good time? Here's a look:
Optimising driver supply
One of the main reasons for a long wait time is a mismatch in driver supply and passenger demand. To get ahead, we analysed data and supply/demand patterns from previous years to help us predict where our passengers and drivers would be. This allowed us to smooth out kinks in the demand/supply patterns.
By analysing trends from the past years, we knew where the high passenger volume areas were likely to be. We then informed our driver-partners early in the day to be prepared to head to those areas to pick up passengers.
Of course, New Year's Eve is not just for party animals. It's also a special time for families and friends to get together. To balance the twin needs of getting drivers out onto the roads and allowing them to spend coveted time with family and friends, we extended our New Year's Eve incentives to have a longer eligibility period in some countries.
In this way, drivers did not have to make the difficult choice of either spending time with loved ones or driving during a relatively short window of time. On New Year's Eve, they were able to spend time with family and friends, and also hit the roads to take advantage of the incentives.
Helping passengers plan their trips home
In the run-up to New Year's Eve, we displayed demand forecast information in the Grab app that gave users a heads up on the expected demand throughout the day. This demand widget in the Grab app was particularly useful on New Year's Day because it gave passengers an indication of peak periods (based on historical trends), so they could better plan their trips home.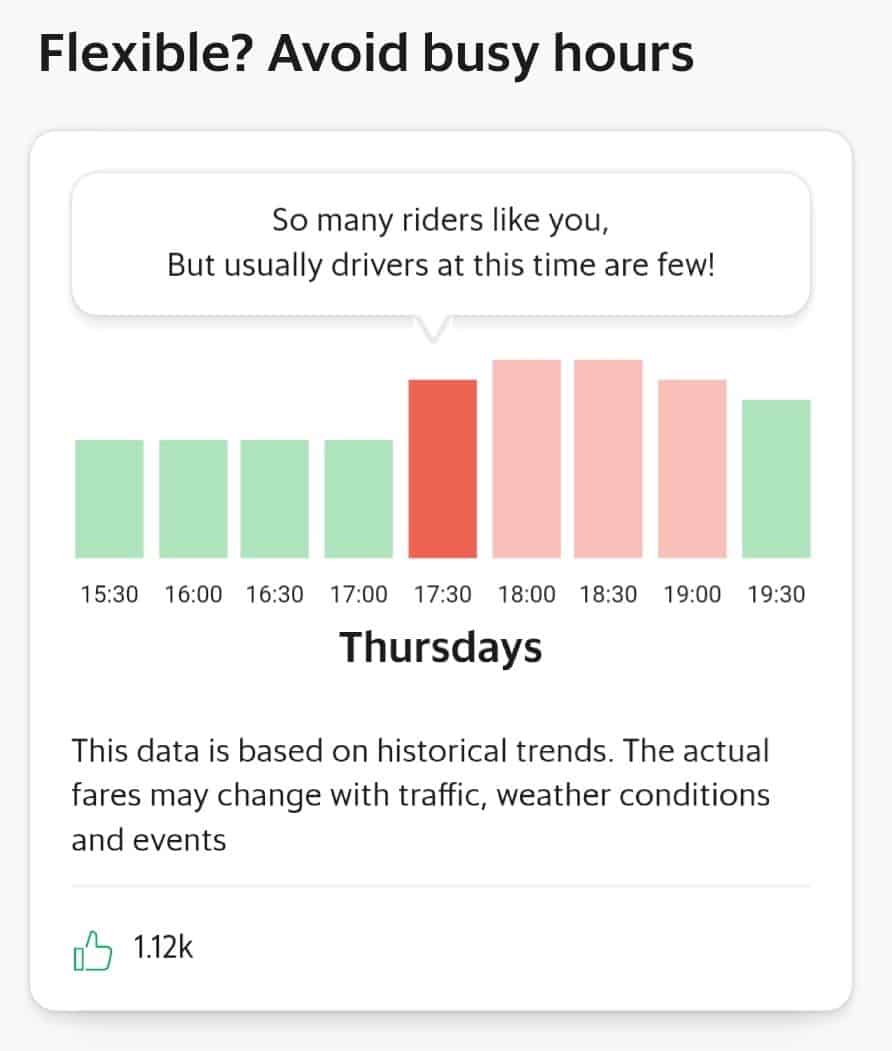 The various countdown parties happening across Southeast Asian cities meant that road closures were common on New Year's Eve. To mitigate the impact of road closures on our ability to quickly allocate a driver to a passenger, we blocked off areas with road closures on our system and the app (based on government traffic advisories).
This ensured that our system takes these road closures into account when pairing drivers to passengers in the most efficient way.
Finally, we ensured the reliability of our system on the actual day by conducting regular load-testing of the app; we simulated high trip volumes on the platform to address potential bottlenecks in advance.
Delivering a smooth ride into the New Year!
So how did New Year's Eve turn out in the end?
At the stroke of midnight, around 31,000 passengers welcomed the New Year in a Grab ride with their driver. And it looks like many Southeast Asians may be party hoppers – across the region, over 70,000 passengers took more than two Grab rides between 9pm and 3am. There were even three people who took eight rides within those six hours!
Popular New Year's Eve celebration spots in Yangon included Thuwanabumi Event Park and Myanmar Plaza, which were the top drop-off and pick-up points of the night. The event park was thronged by youths partying at the Myanmar Premium Countdown 2019: EDM Festival, which featured top international DJs while Hard Rock Café Yangon drew crowds to the shopping mall with its party.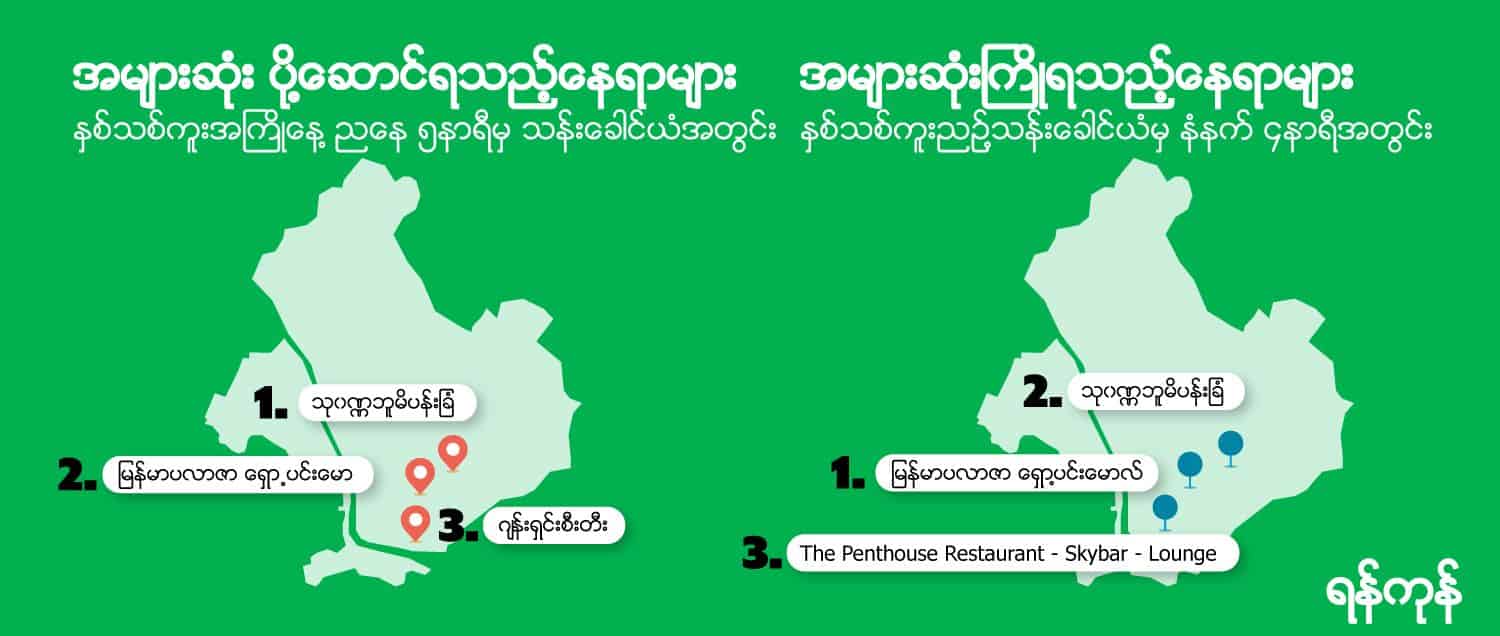 So that's a wrap on Grab's New Year's Eve! We're deeply honoured to serve so many of you over the holidays, and we want you to know that we will keep learning and improving, so that we can serve you #bettereveryday.