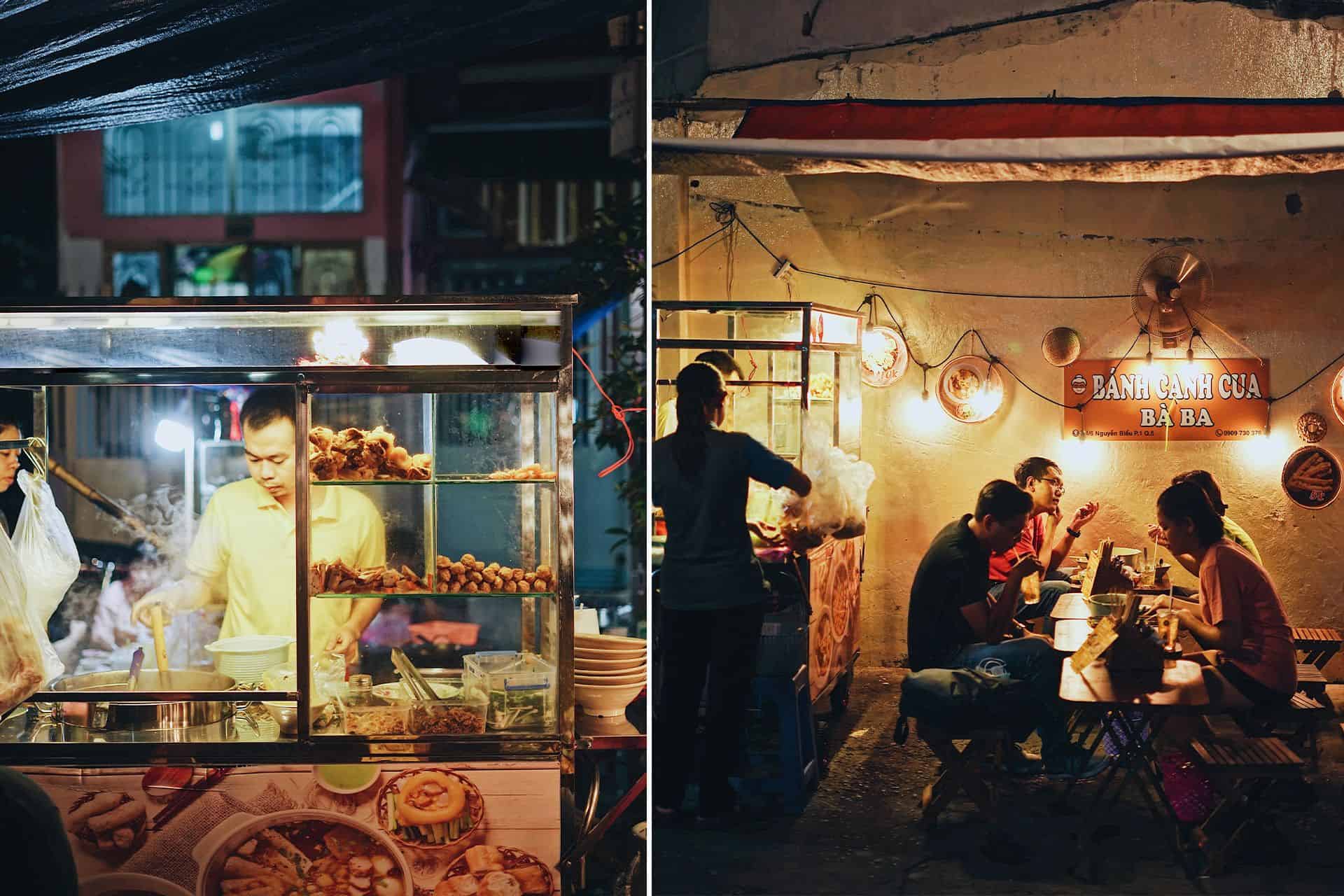 Hình như dạo gần đây những món ăn siêu to, khổng lồ đang làm mưa làm gió thị trường ăn uống và vẫn chưa có dấu hiệu hạ nhiệt. Minh chứng là một ngày đẹp trời, bỗng nhiên Sài Gòn xuất hiện một quán bán Bánh Canh Cua Trong "Nồi" vừa to vừa nhiều làm bao nhiêu người lùng tìm ngõ ngách để đến được với quán ăn.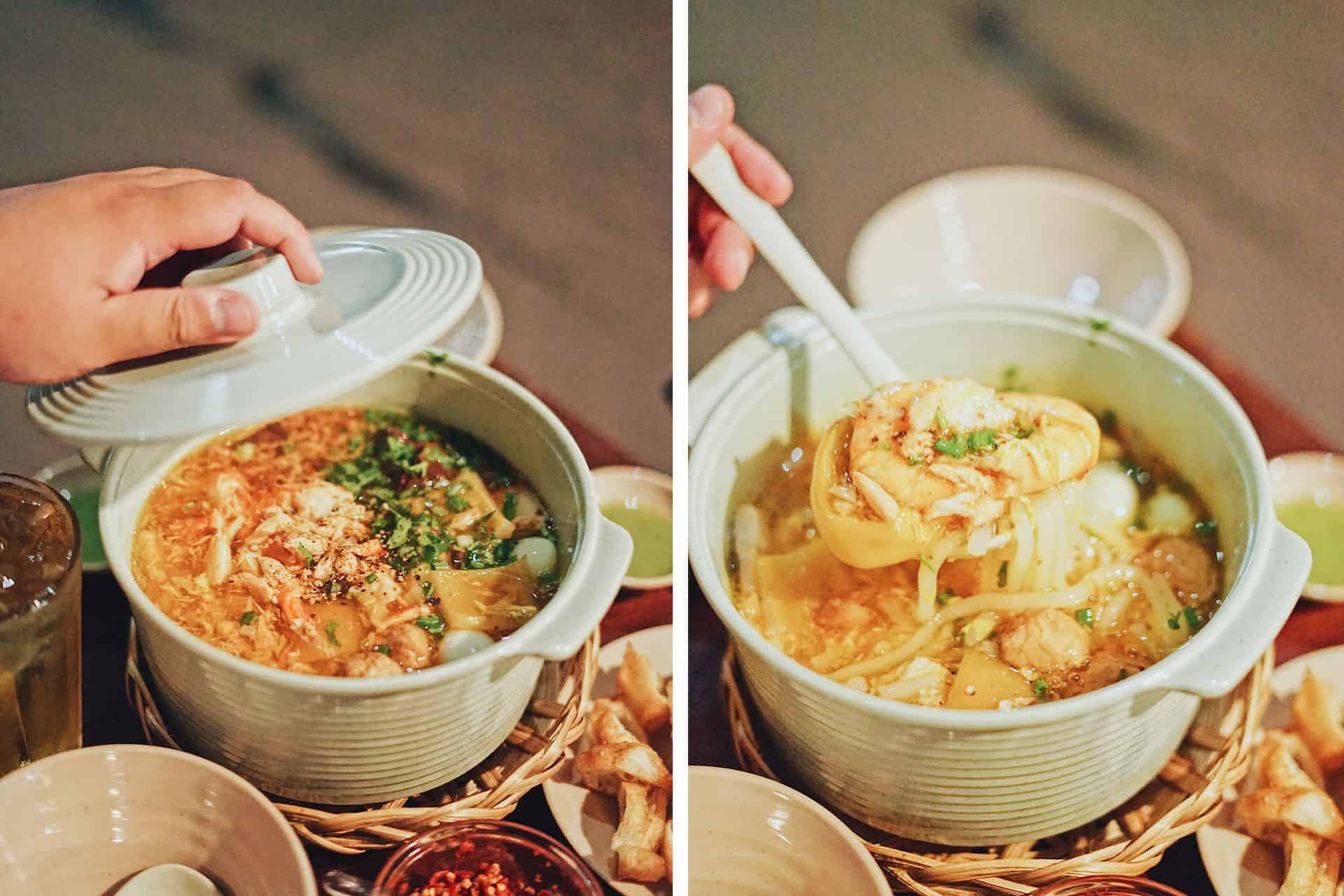 Một Nồi Bánh Canh Cua chỉ có giá 89k thôi nhưng chất lượng lắm nghen. Mở nắp ra ê hề nào là thịt cua, tôm, cá viên, trứng cút, da heo, chả cá, thịt nạc heo, chả cua…mới xem qua thôi cùng với mùi hương xông lên đã làm bao tử réo sôi lên luôn.
Quán sẽ cho bạn vá to để múc kèm theo chén nhỏ để ăn, chứ ăn trong nồi cũng…hơi khó á. Tính ra phần bánh khá nhiều, mình múc ra tầm được 6-7 chén đó nha, hai người ăn sợ nhiều khi cũng hông hết luôn.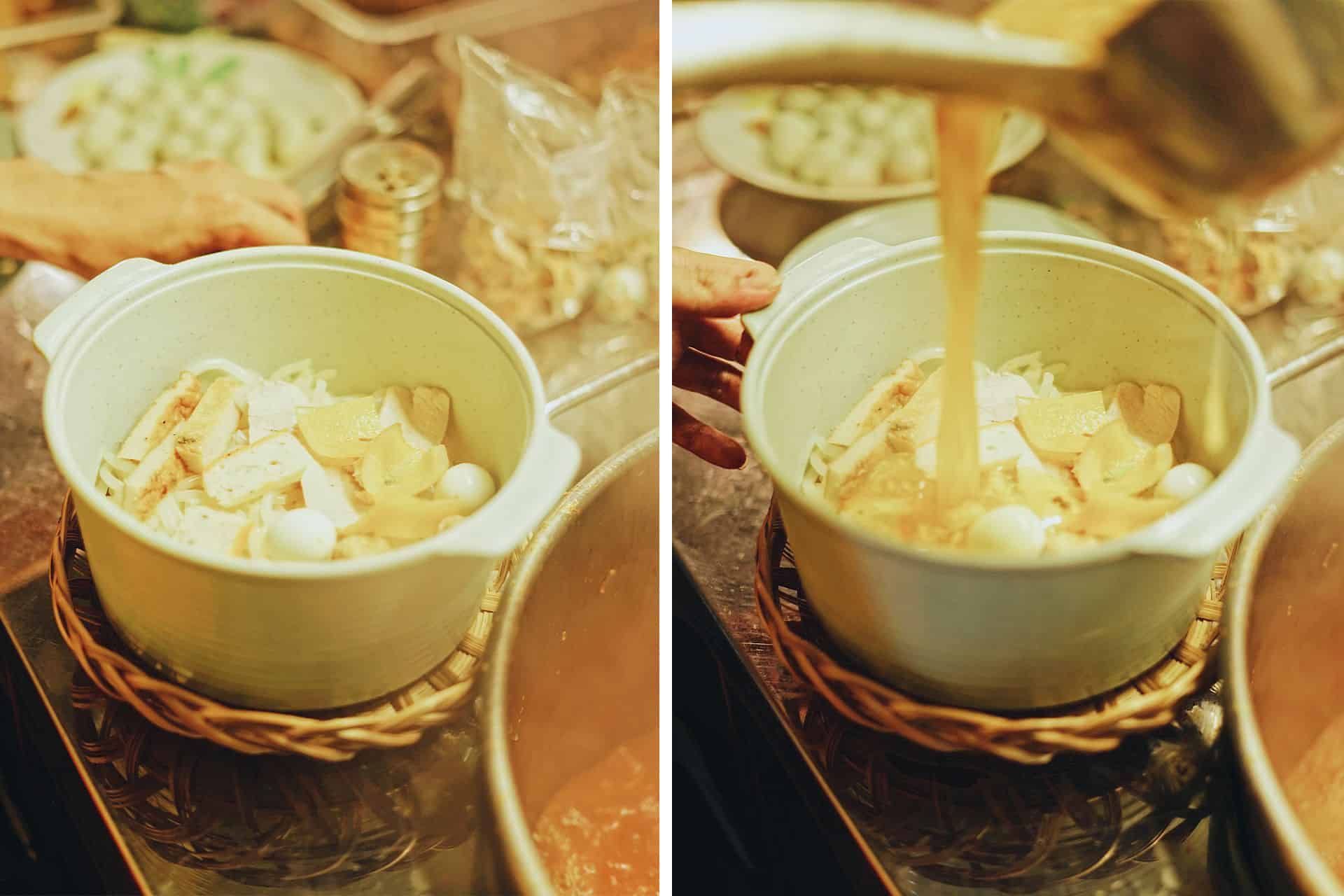 Mà nồi này chưa có giò và bánh quẩy, ai thèm thì gọi thêm cứ 10k là được một khoanh giò ú nu nhiều thịt gân, còn 5k là được dĩa quẩy thơm béo nhúng vào tô bánh canh ăn ngon xuất xắc nhé. Mấy nay hay mưa bất chợt, trời sau cơn mưa lại se se lạnh, có một Nồi Bánh Canh Cua ăn chung cả nhà vừa ấm vừa ngon đúng hơm nè.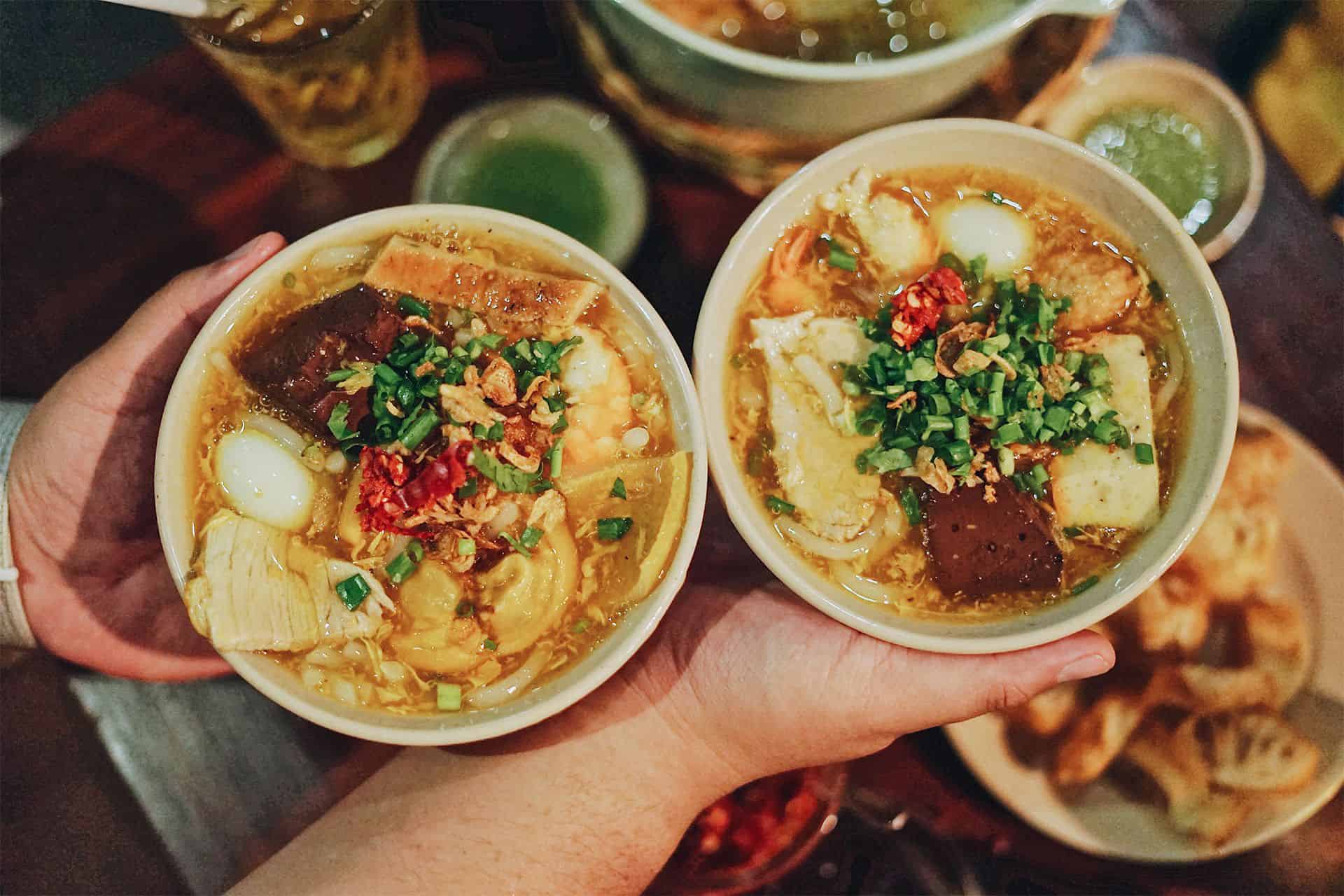 Bánh Canh Cua Bà Ba – 84/6 Nguyễn Biểu, P. 1, Q. 5, TP. HCM