Nếu là tín đồ của món bún Thái – bún Mắm thì hôm nào ăn thử quán bún Thái Hai Nhung ở đặc khu quận 8 này xem sao nhe. Quán này mình đi qua đi lại nhiều lần mà không có duyên ghé ăn, được hôm tranh thủ làm một bát ấm bụng cả buổi chiều.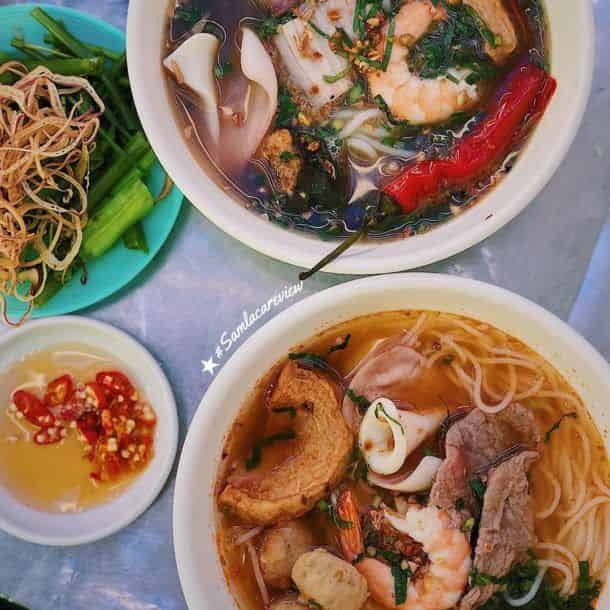 Quán này có điểm đặc biệt là nếu như bạn đi sớm, lúc quán mới bày hàng ra bán, nhìn trước xe bán có mà ngất luôn đó, đồ ăn chất cao như núi, cái gì cũng to bự. Kế bên hơn 6 rổ rau đủ loại to đùng hấp dẫn lắm luôn.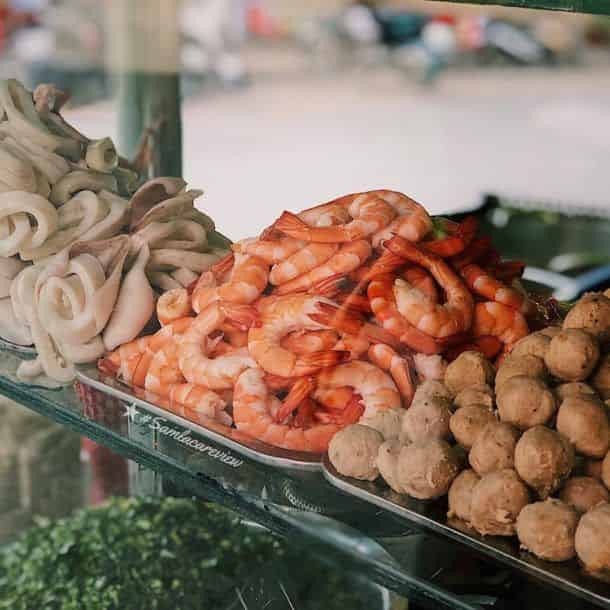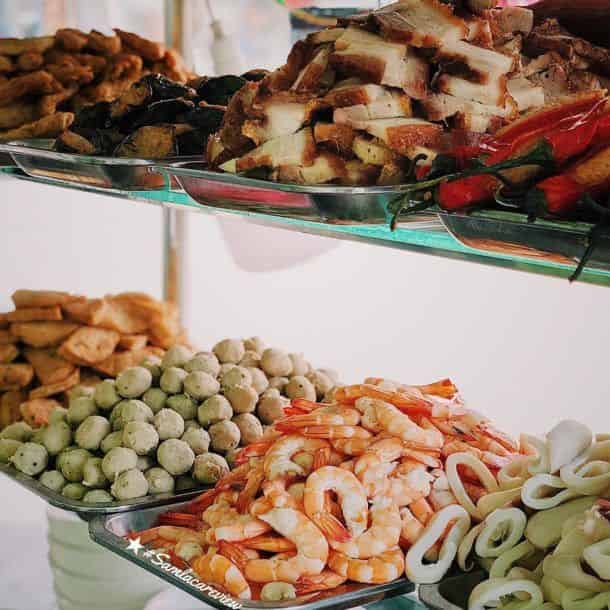 Quán cũng chỉ có hai món chính là bún Mắm và bún Thái thôi nên mình thử luôn cả hai loại nè, nhìn chung sợi bún không có gì khác biệt lắm đâu, nếu mà để lại ấn tượng nhiều nhất chắc là nước dùng của hai loại này: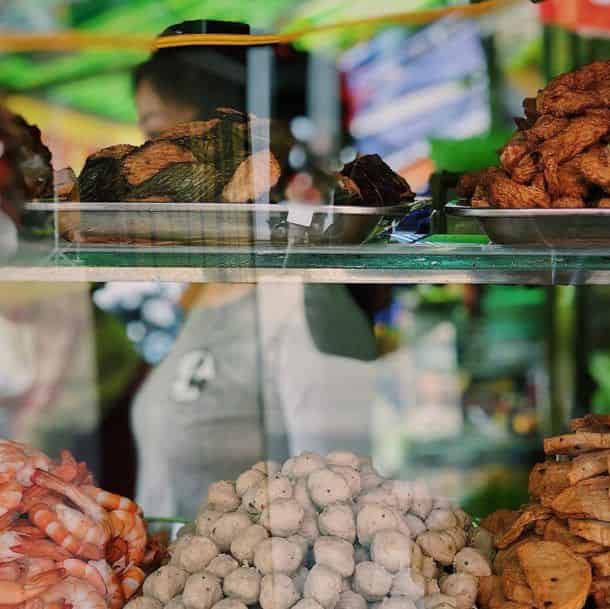 – Bún Mắm được nấu từ nước dùng trọn vị, vị mắm hơi hăng lên, bạn nào mê mắm đảm bảo nghe mùi món này thôi đã thèm lắm luôn rồi đó. Đồ ăn cô bán cũng khá phong phú. Bún Thái nước dùng có vị chua chua ngọt ngọt rõ rệt, không có kiểu bị chua quá, khó ăn đâu nha!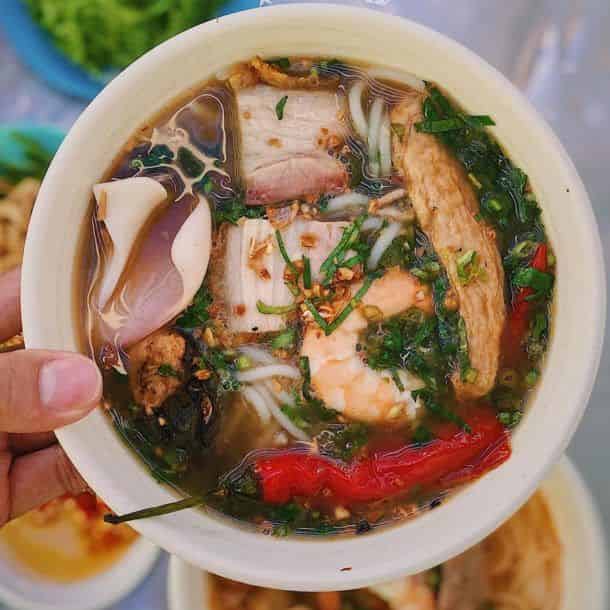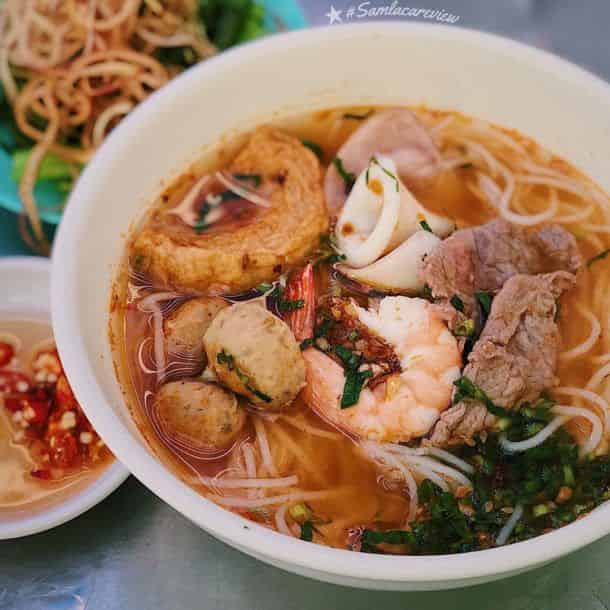 – Điểm không thể chê được là các topping ăn kèm trong tô bún tươi, topping tôm, mực, thịt heo quay, thịt bò đủ đầy cục nào chất lượng cục nấy mà giá cũng chỉ 35K/tô thôi. Cộng thêm dĩa rau sống, tươi ngon ăn với bún mắm hơi bị đã nha cả nhà.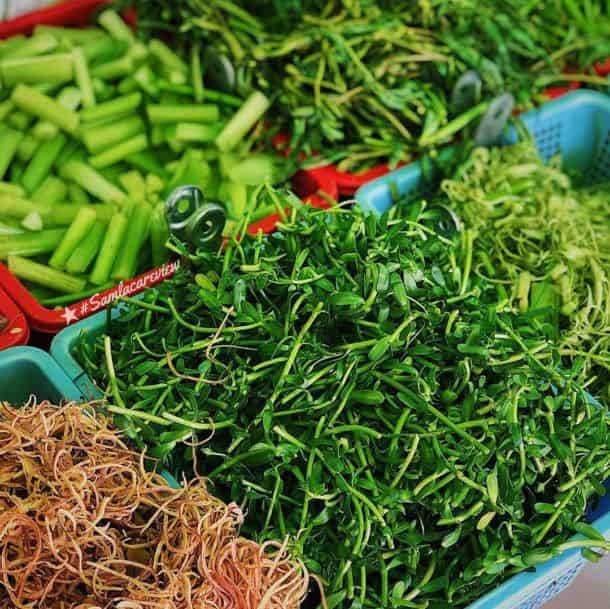 Xế chiều với tối mà đói đói chưa biết thưởng thức món gì cho đúng bài thì cứ triển ngay món Bún Mắm – Bún Thái này xem sao hen.
BÚN THÁI – BÚN MẮM HAI NHUNG
Giá: 35K/tô
Thời gian: 14:00 ~ 22:00
Địa chỉ: 718 Hưng Phú, Phường 10, Quận 8 (gần cầu Nguyễn Tri Phương hướng Xóm Củi)

[TPHCM] LÀM NGAY MỘT PHẦN BÚN RIÊU CUA ĐẦY Ụ TOPPING Ở QUẬN 11
[TPHCM] BÚN BÒ SA TẾ TÓP MỠ KHỔNG LỒ CHO CÁC ĐỒNG MÔN TRÚ NGỤ TẠI QUẬN 3
(*) Nguồn hình ảnh và bài viết: Instagram @samlacareview