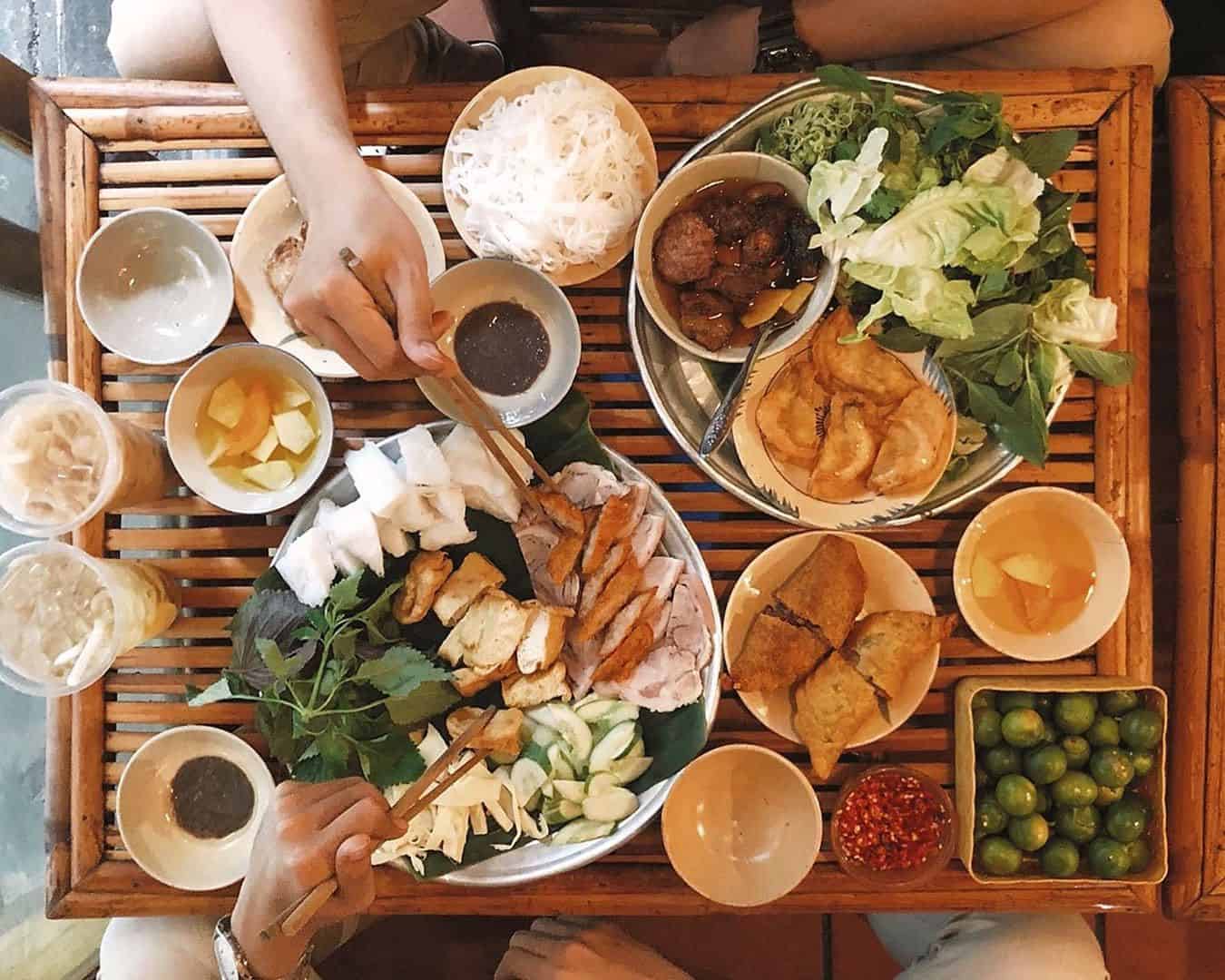 Dạo này hay ghé đây ăn bún đậu lắm nên tiện viết review cho mọi người luôn, quán này theo mình tìm hiểu thì đã mở được 7 năm rồi, nằm trong 1 con hẻm nhỏ trên con đường Pasteur sầm uất, với không gian rất Hà Nội.
Kiểu nhìn vào menu cái gì cũng muốn gọi hết, mình gọi set 5 và 6 đều 115k, bao gồm 2 bún đậu tá lả, 1 bún chả, 1 nem cua bể và 2 phần nước. Rồi tụi mình gọi thêm bánh gối (50k), bánh tôm Tây Hồ (45k).

Bưng ra 1 bàn ê hề nhìn đã mắt kinh khủng haha, bún đậu ở đây có măng nữa nhen, ăn chung hợp lắm măng giòn và không hăng, đậu hũ giòn ở ngoài mềm ở trong, thịt heo nạc và mềm, nem chua rán giòn, đặc biệt mắm tôm rất đậm đà, pha thêm 1 chút đường và tắc thêm ớt cay thiệt cay là hết bài.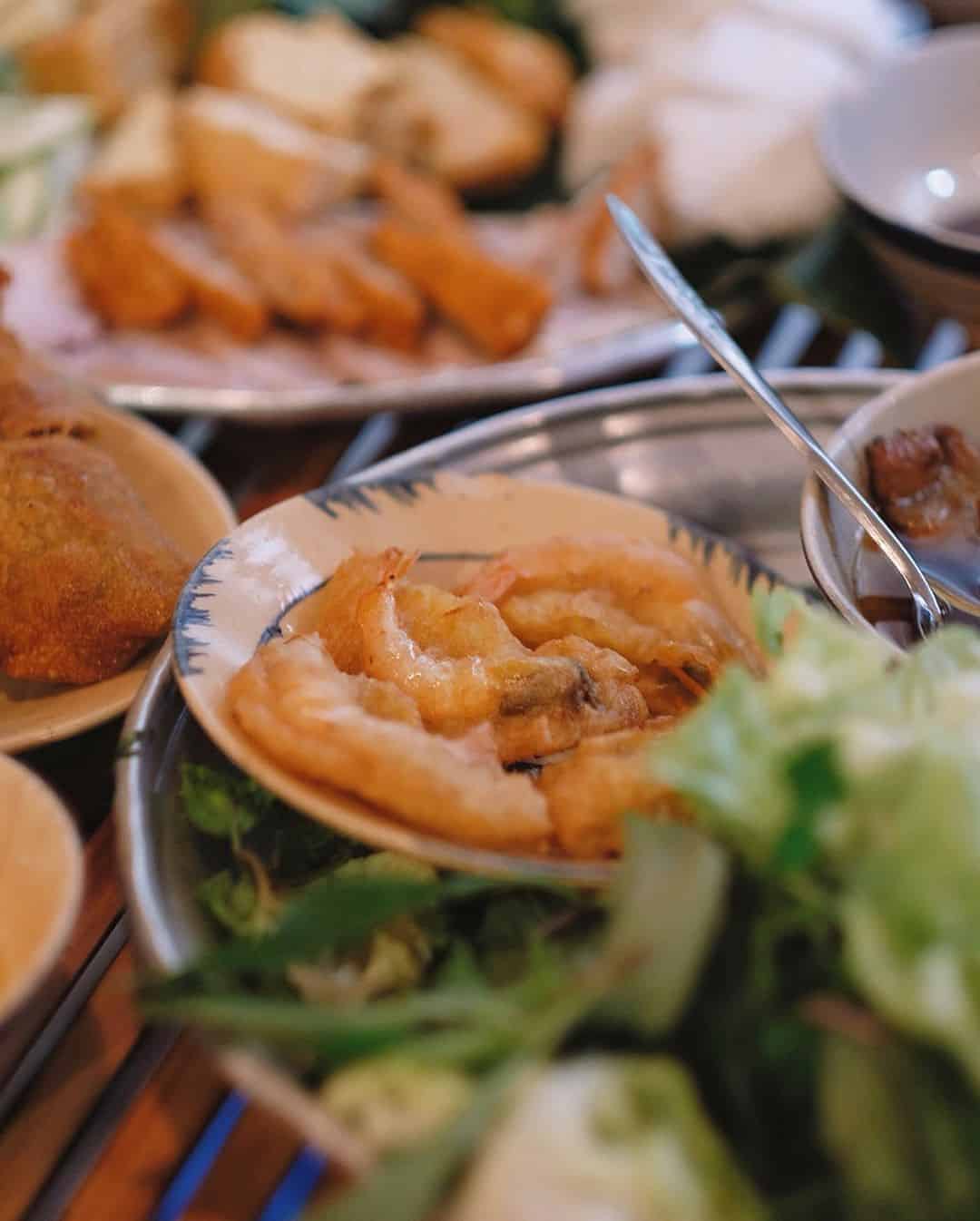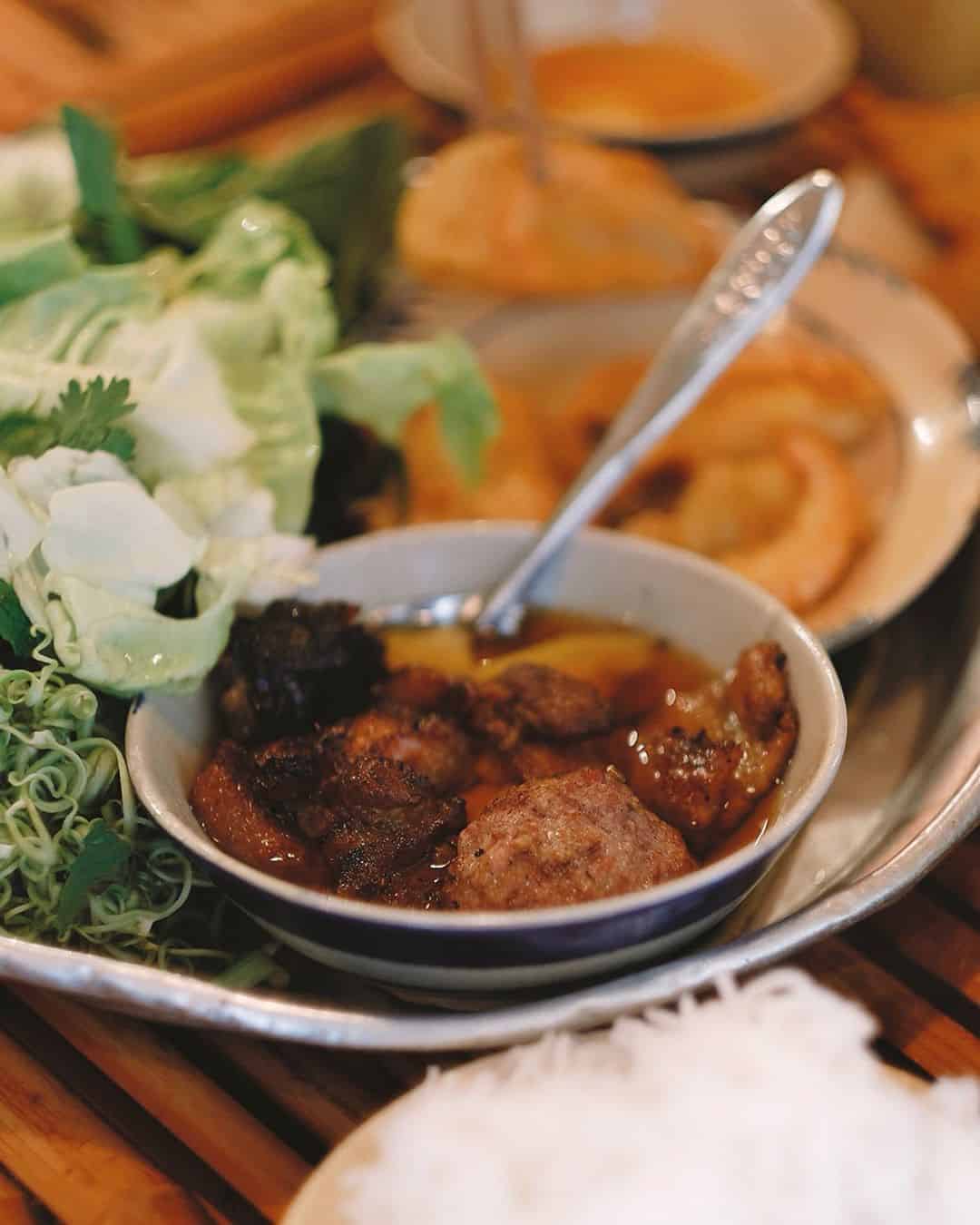 Nem cua bể siêu giòn, thơm nức thịt cua giòn sần sật của mộc nhĩ và miến thích ghê. Bún chả cũng ngon nữa, đầy ắp thịt nướng và thịt viên có cả thịt lá lốt, nước mắm chua nhẹ ăn bắt miệng lắm nè, bánh gối 1 phần 2 cái to đùng, nhân đẫy đà haha cũng ăn kèm nước mắm hen, bánh tôm giòn rụm với con tôm to nè.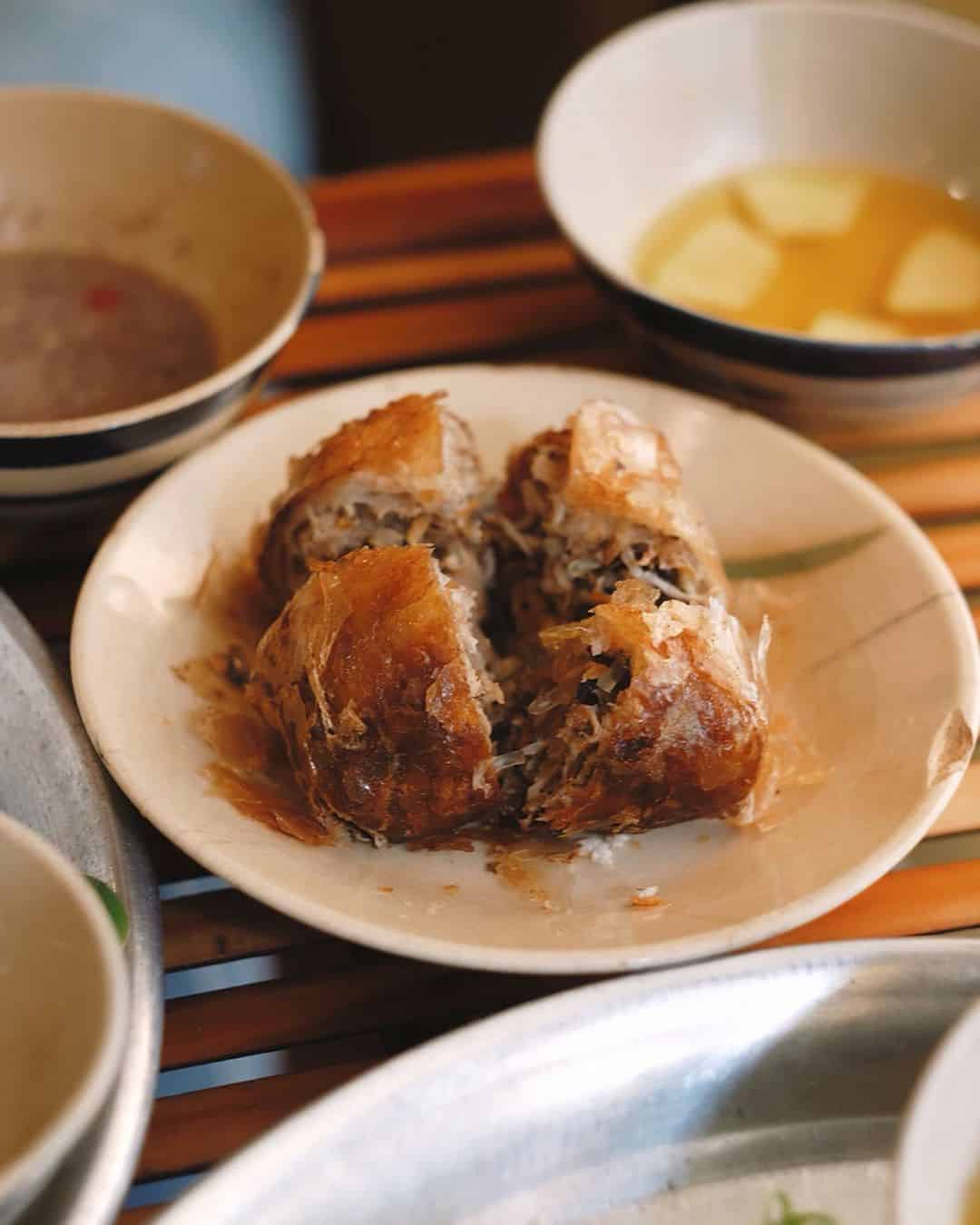 Nước thì mình gọi nước mơ và nước gạo rang, mình thích nước gạo rang lắm, đang ăn đồ ăn ngán mà uống vào thì cảm thấy rất tươi mát bởi vị của các loại bột đậu ❤️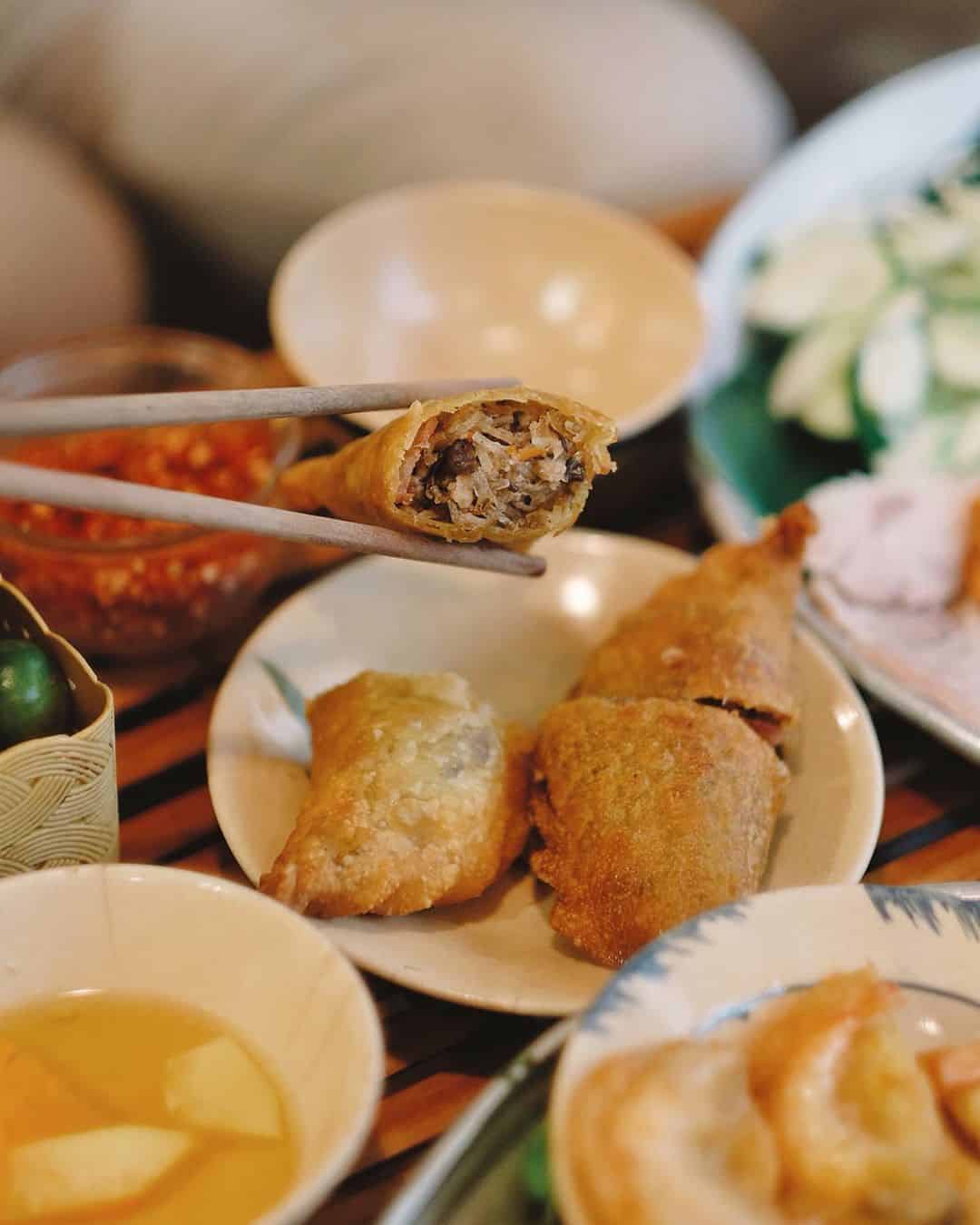 Nói chung ăn xong no nê mà cảm thấy ưng bụng vì ngon, mọi người đi chung cũng thấy ưng nữa nên là vui lắm.
Bún Đậu Ngõ Nhỏ Phố Nhỏ – 158 Pasteur, Phường Bến Nghé, Quận 1, TP.HCM


(*) Nguồn hình ảnh và bài viết: Instagram @anxoancyrus