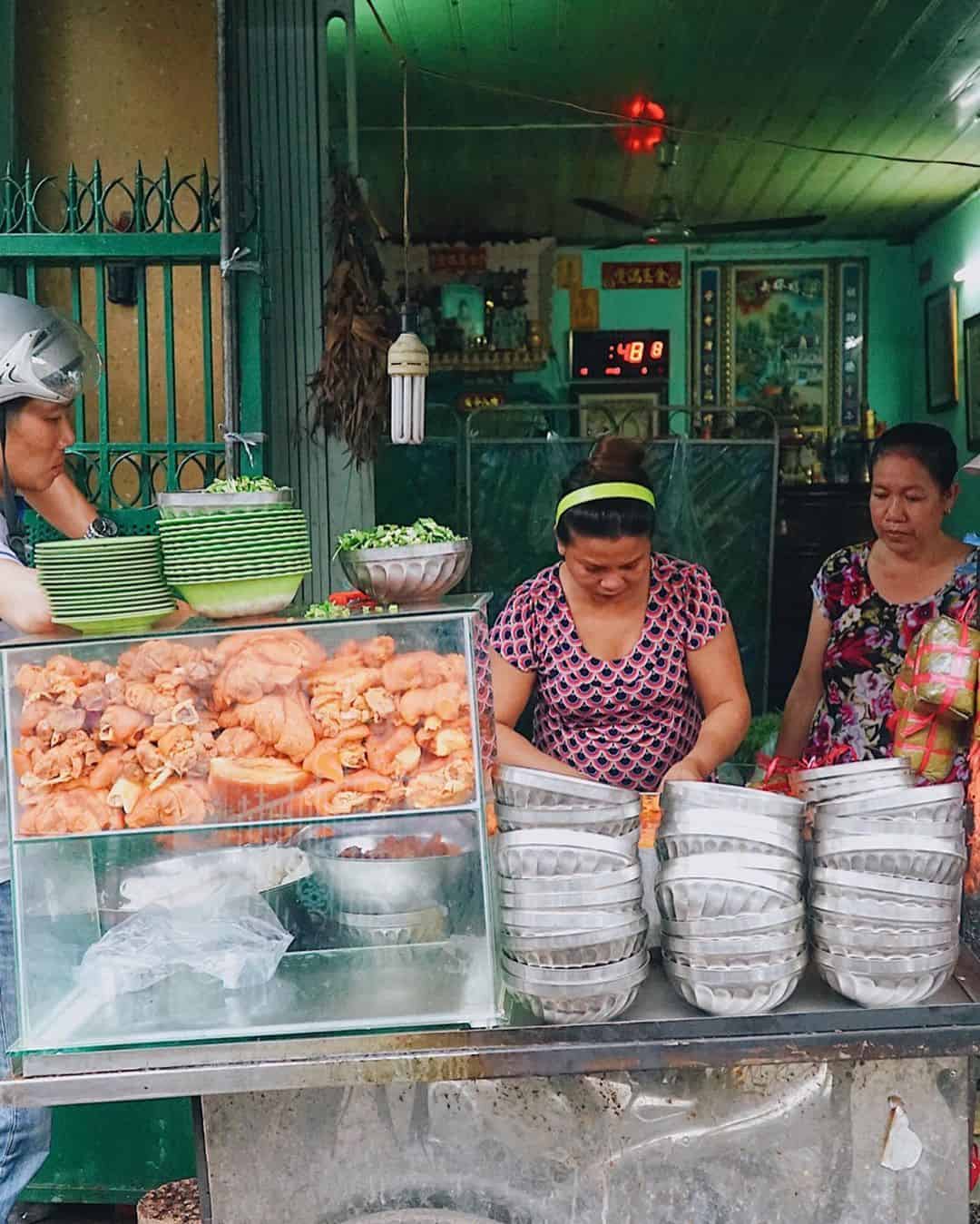 Ta nói ha, đi ngang qua đoạn đường thấy người ta bu đông bu đỏ xung quanh một chiếc xe bán đồ ăn. Chỗ ngồi thì gần như chuẩn bị hết, hên là tui vừa tới thì có hai cô chú kia vừa ăn xong nên cũng đỡ đứng chờ.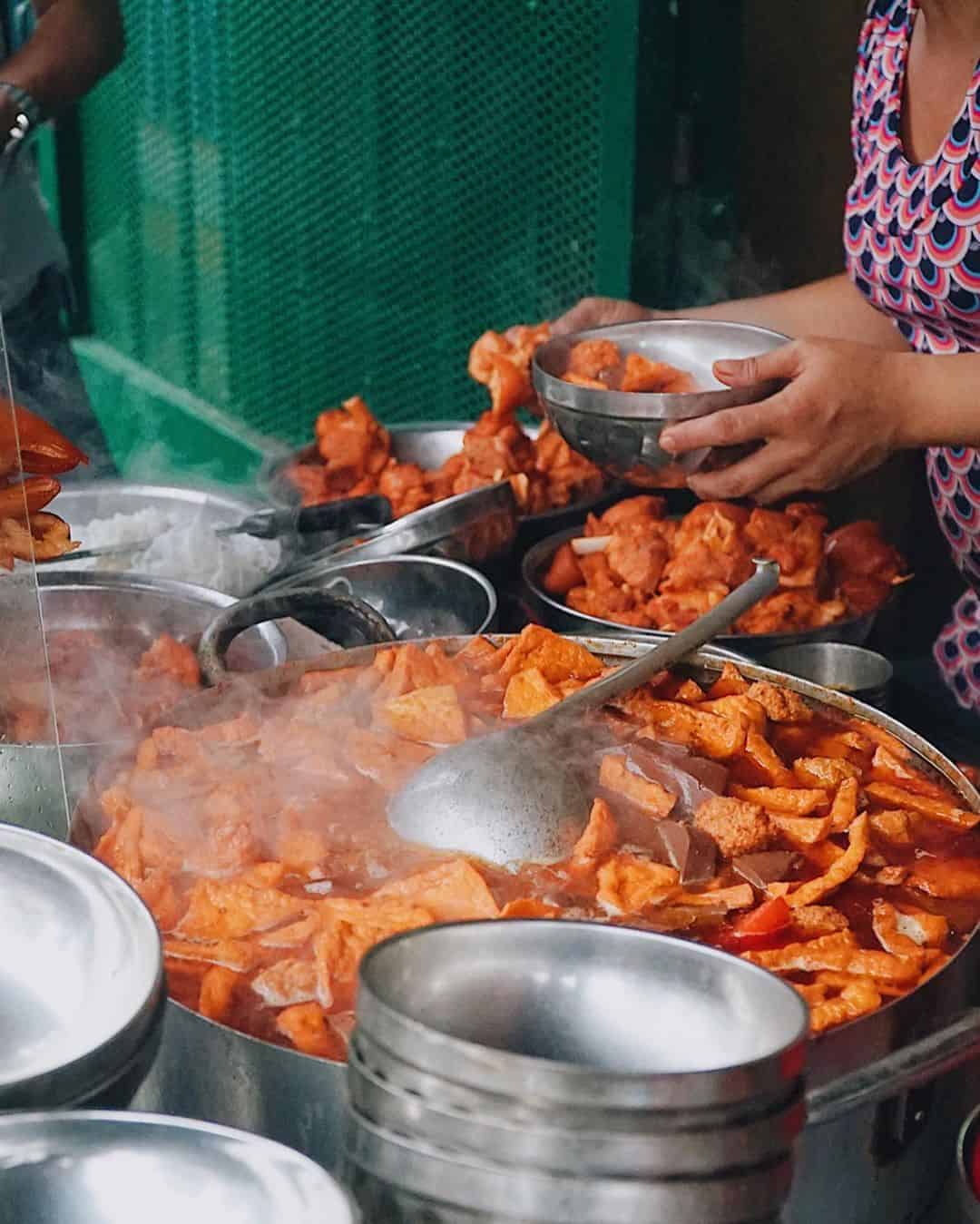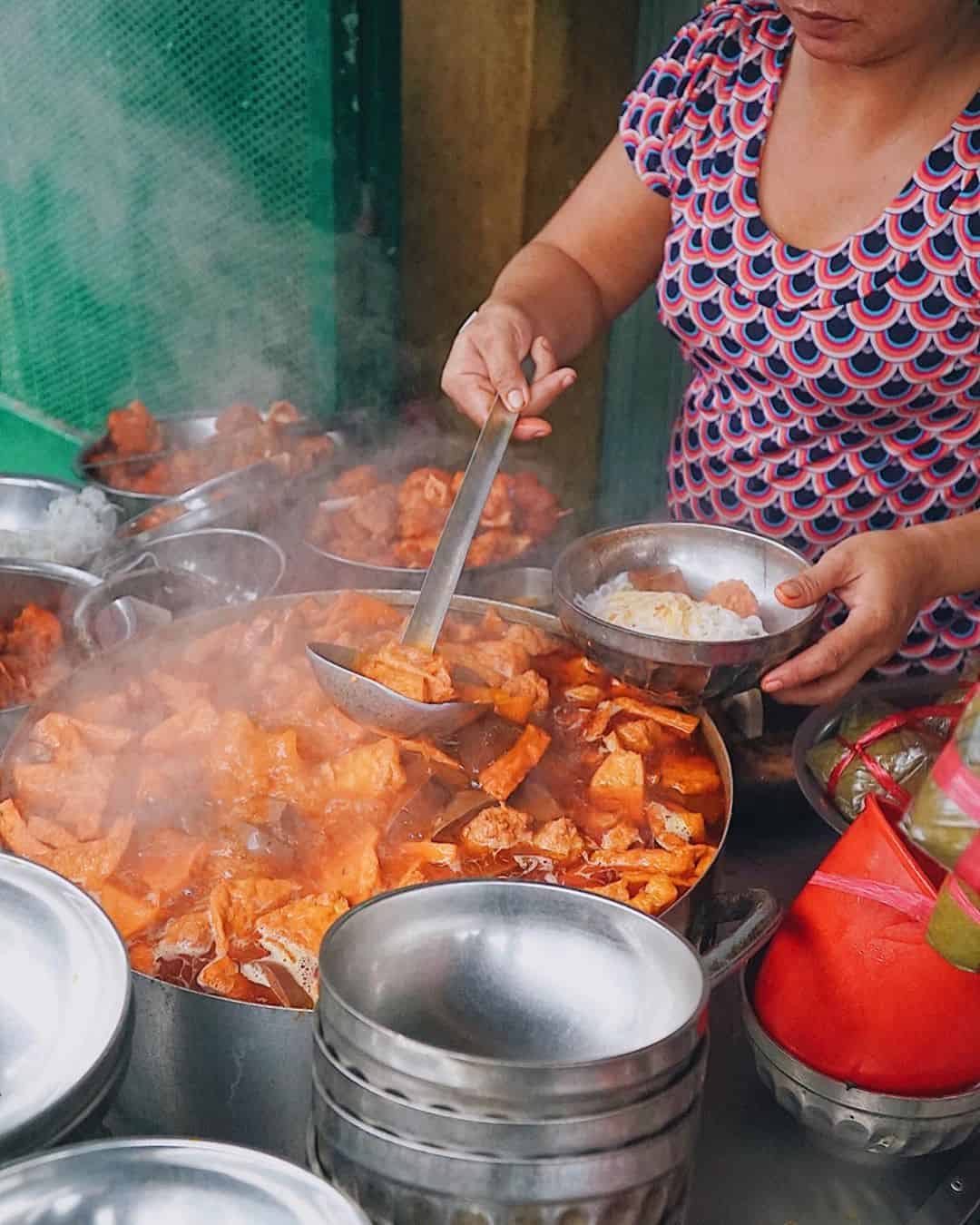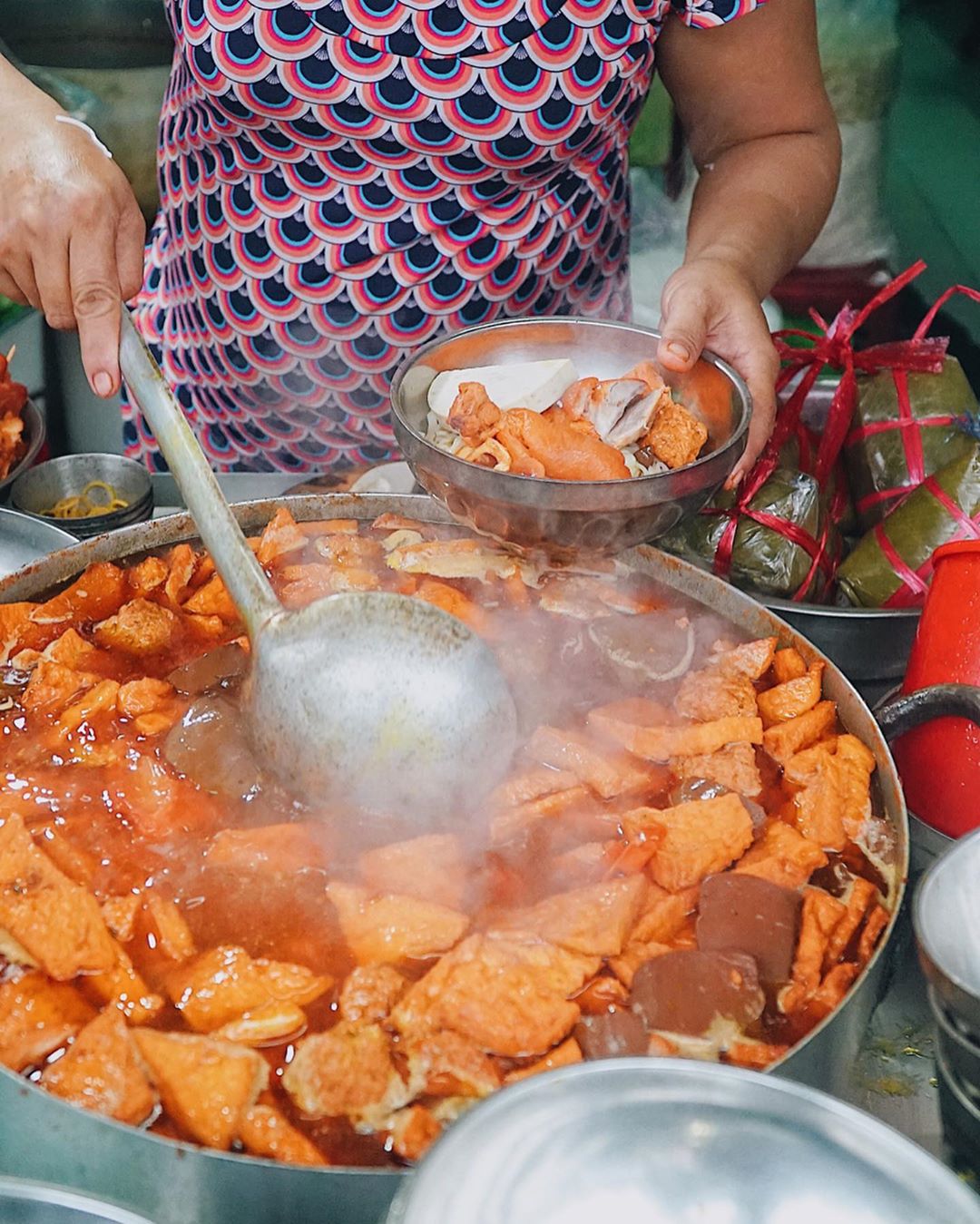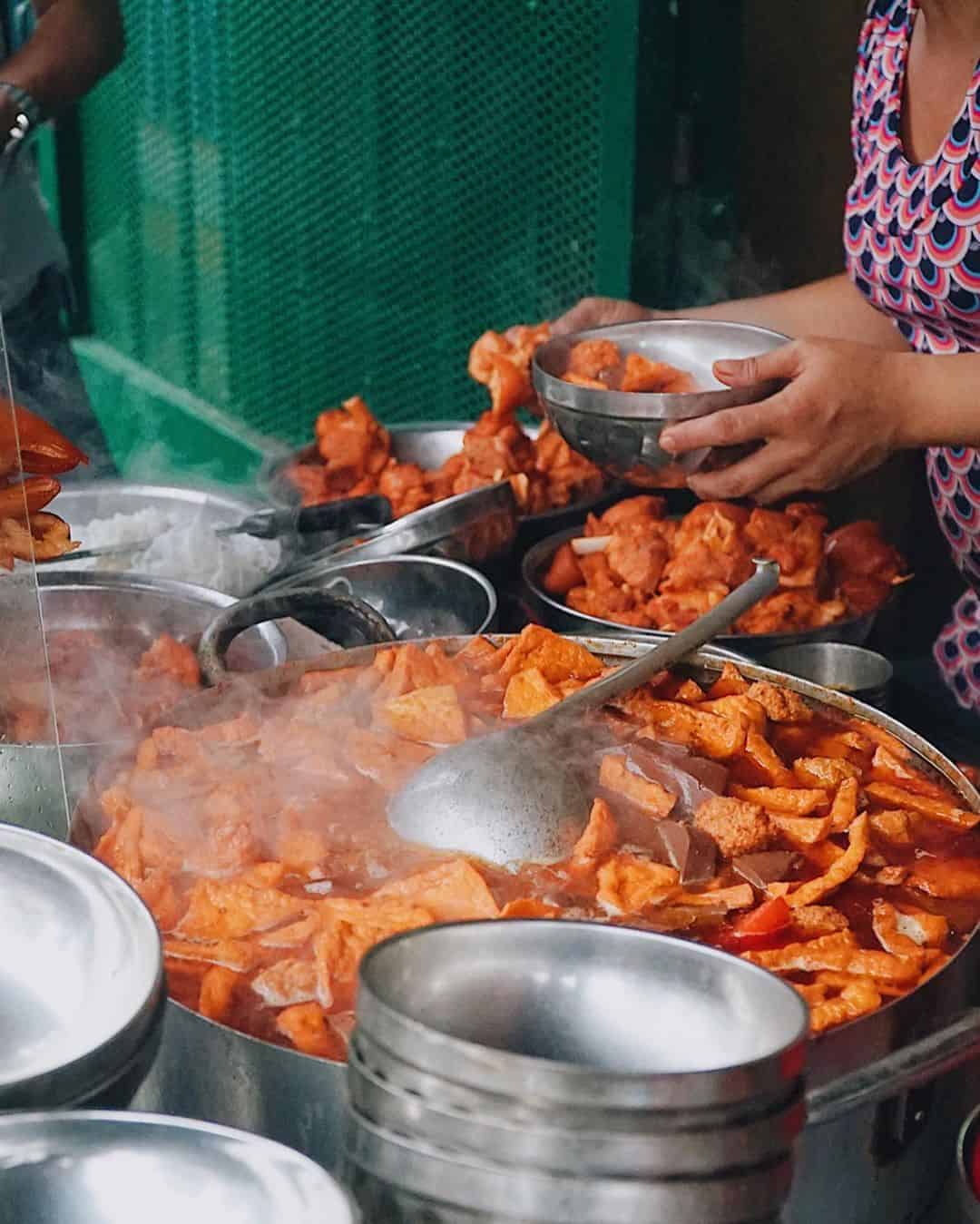 Ở đây là phải chờ chút chút nha, vì quán đông chứ hối thì cũng hơm nhanh đâu. Nhưng nhớ nhắc vì chị bán hàng với mấy cô phụ bán hay quên thứ tự lắm, nhờ siêng năng nhắc nhở nên tui cũng có được tô bún sau hơn 15 phút chờ đợi. Nhưng với tui thì nhanh lắm, vì 15 phút đó tui đứng ngắm nhìn nồi Bún Riêu sôi ùng ục căng tràn huyết và đậu hủ cùng dàn đồ ăn kèm xung quanh ngon cả mắt lại đánh trống bao tử kịch liệt.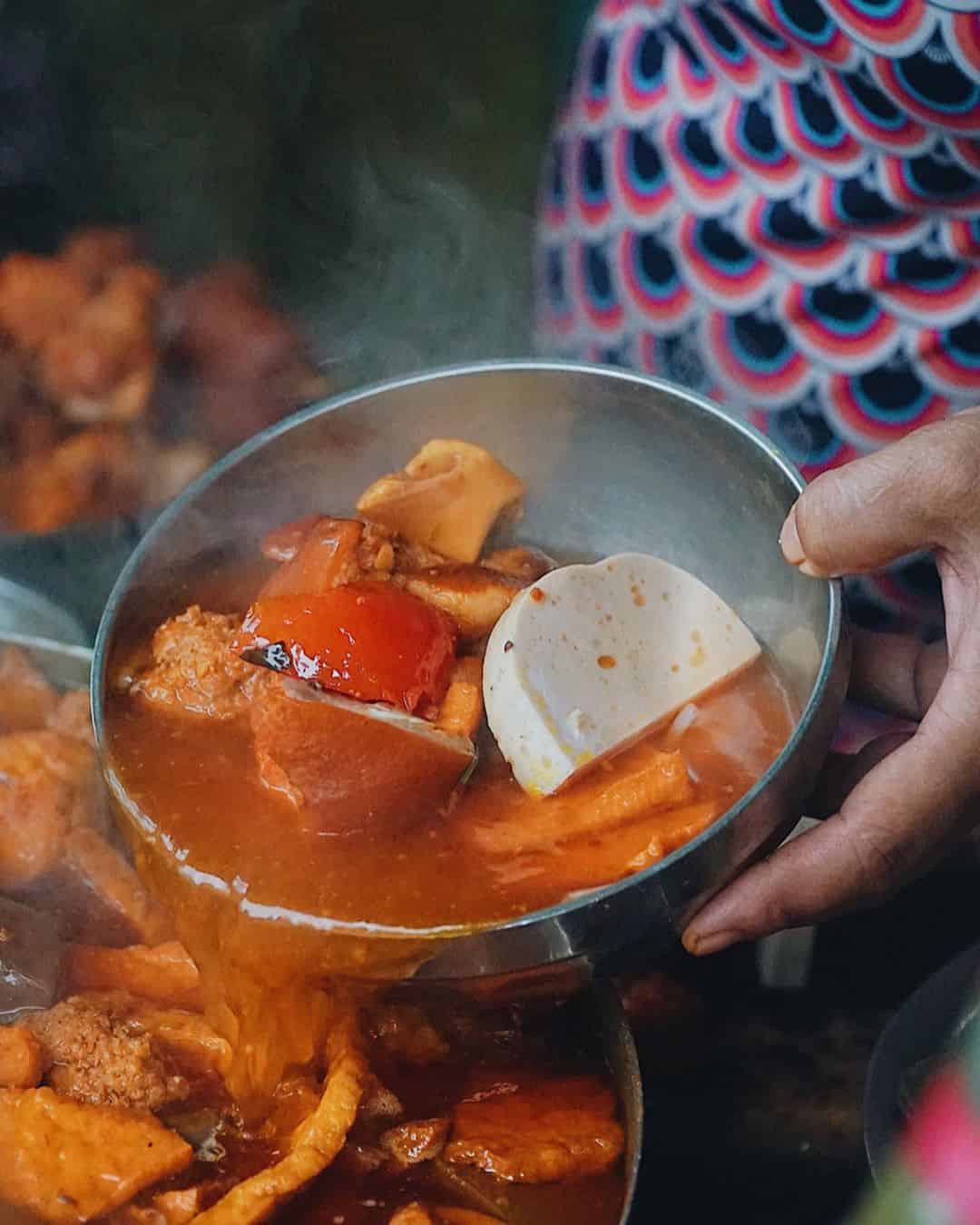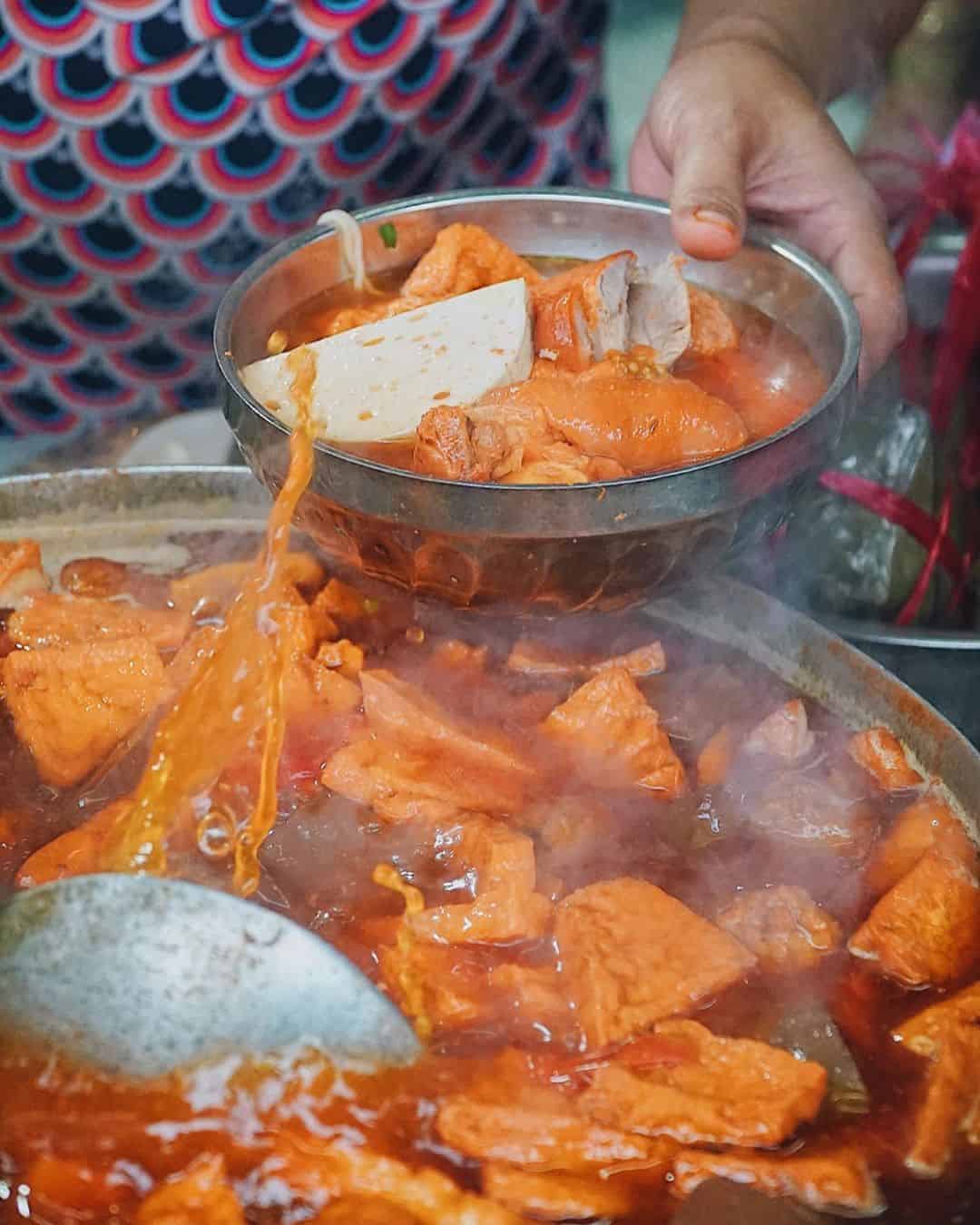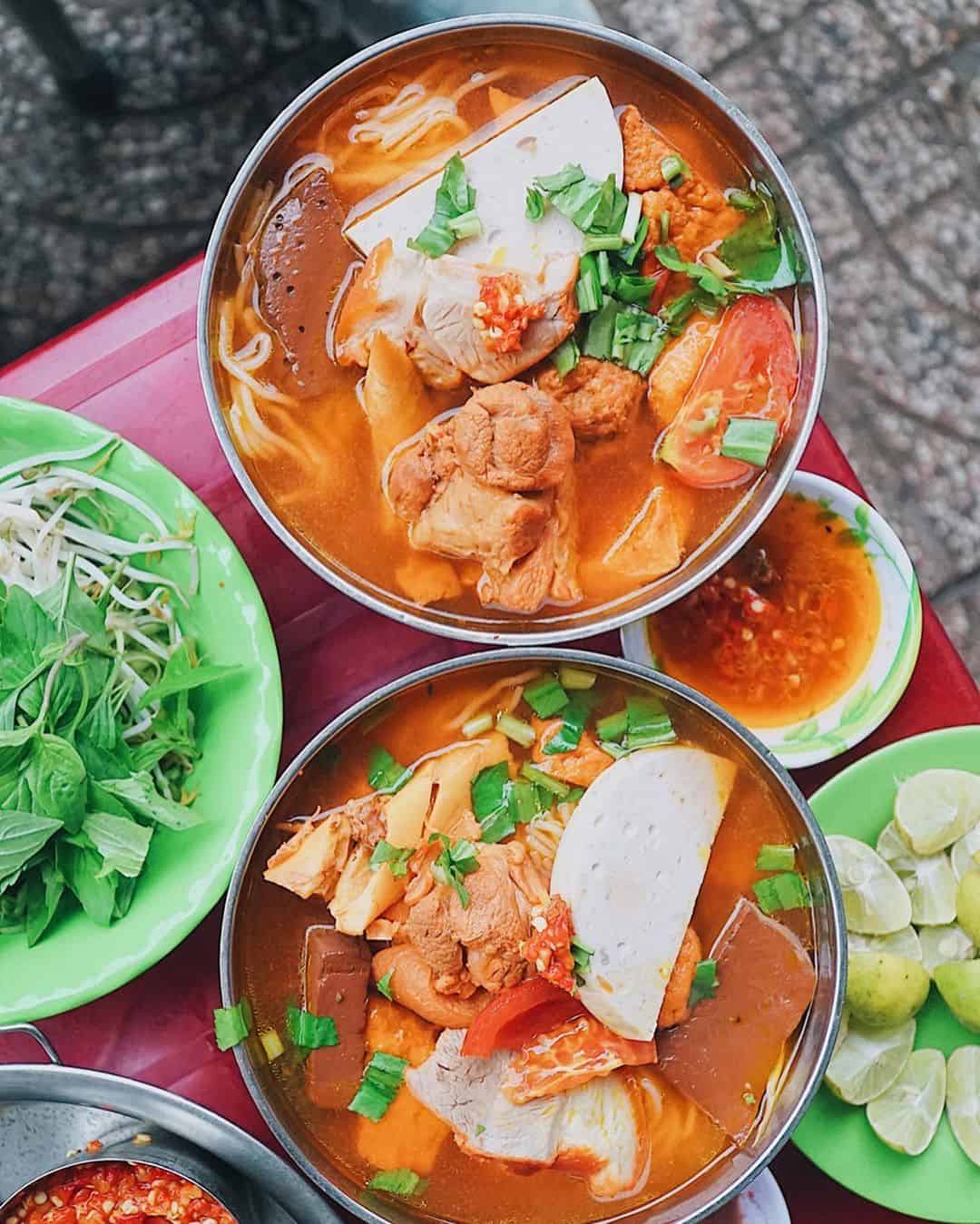 Thứ lỗi cho cái não cá vàng của tui khi quên mất giá của tô Bún Riêu đầy quyến rũ này là 25 hay 30k nhưng theo tui thì giá nào cũng quá rẻ. Vì một tô có rất rất rất nhiều đồ ăn ngon: Chả Lụa cùng Chả Da cắt dày cộm, Riêu Cua viên vừa mềm vừa thấm vị nước dùng, Giò Nạc Dính Da to như nắm bàn tay của tui vậy á, Thịt Nạc rim cạnh cam cam cắt dày cui cùng rất nhiều huyết và tàu hủ.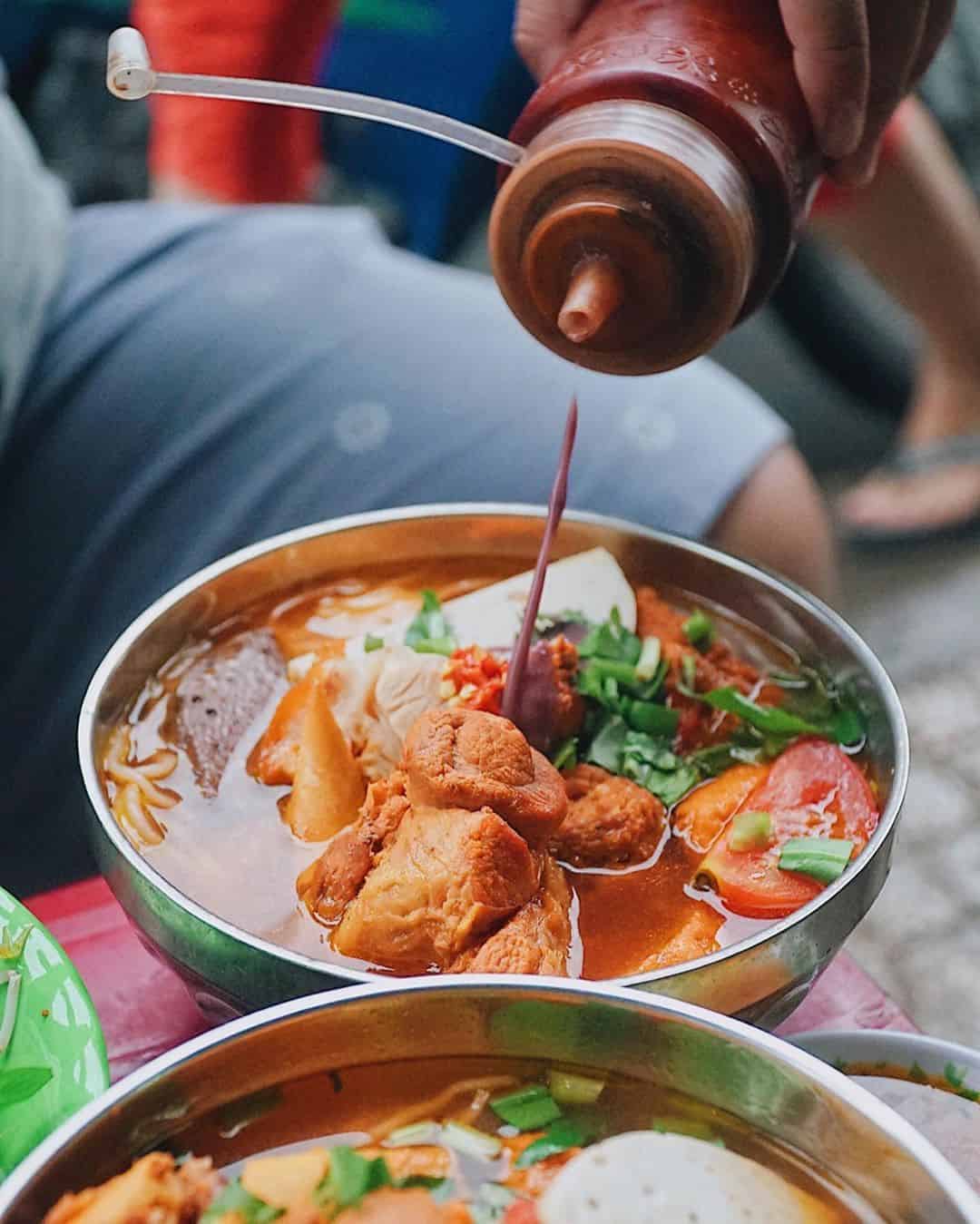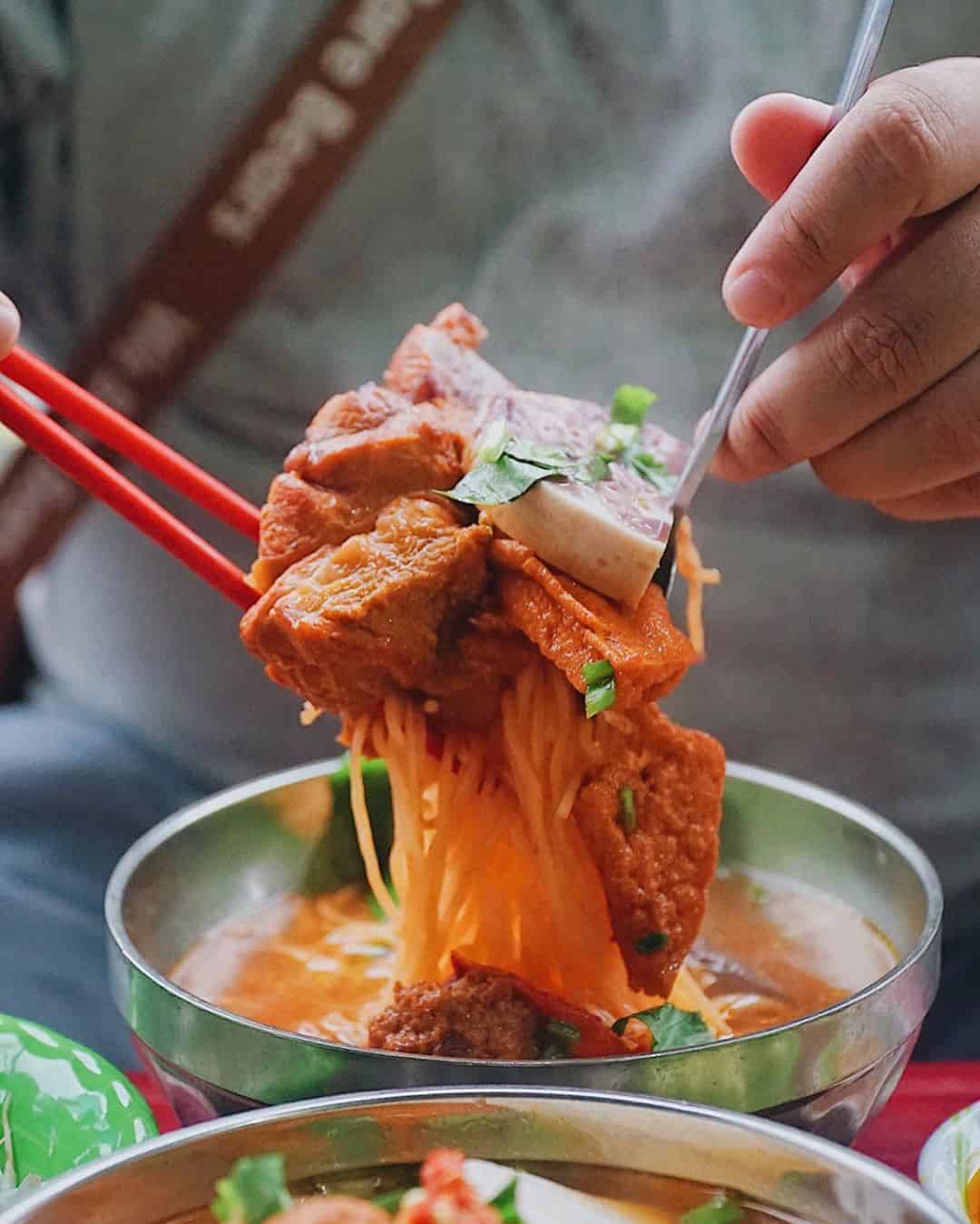 Chiếc tô có thể chứa hết đồ ăn như trên cũng to như tô canh nhà tui hay ăn vậy đó. Mà đừng nghĩ chủ quán lấy đồ ăn lấp bớt gia vị nha, nước dùng cực đậm đà thơm ngon hởm chê vào đâu được hết. Pha tí mắm me để chấm đồ ăn thì còn gì sướng bằng nữa🤤!!!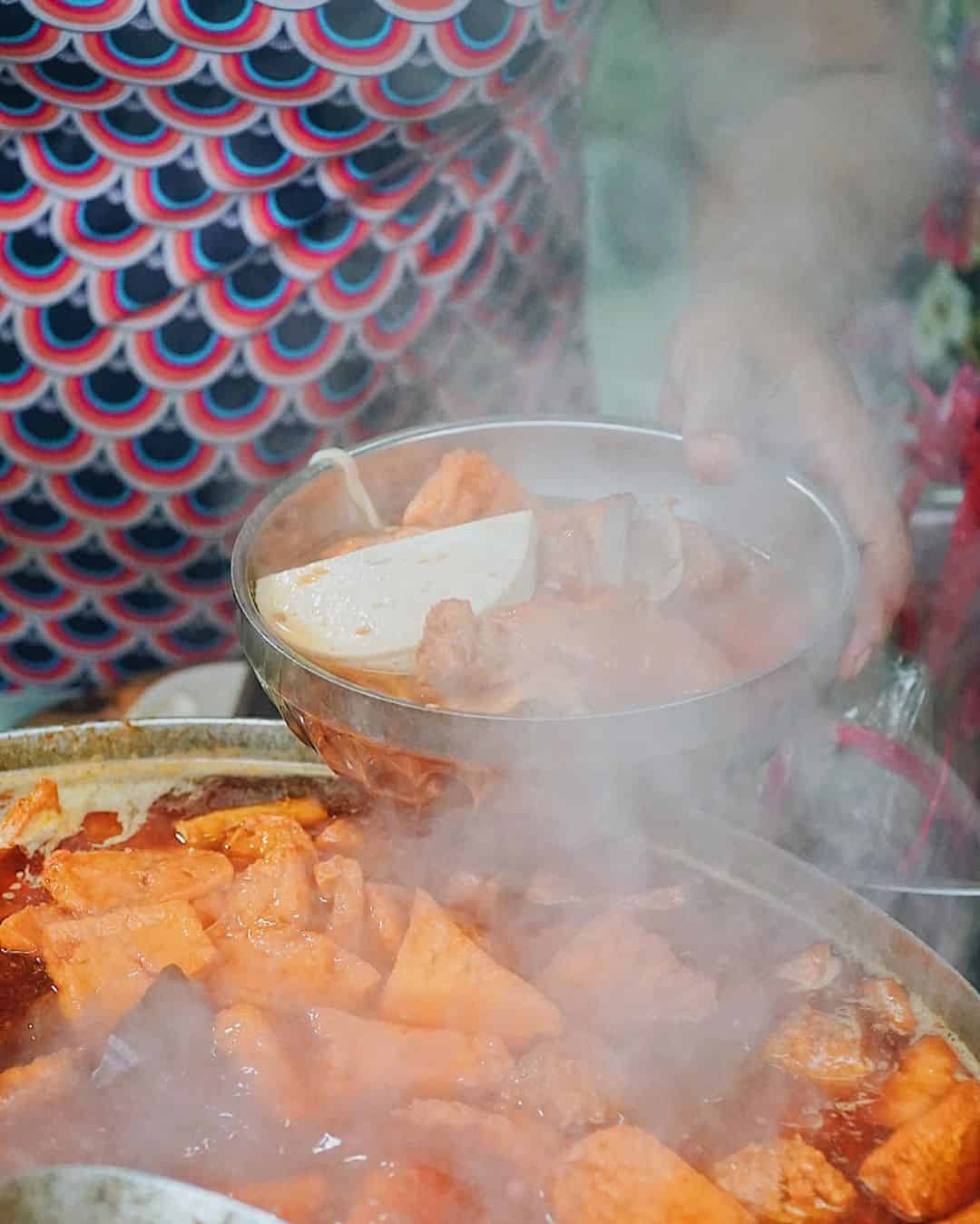 Hơi xa một tẹo nhưng đáng để đến khám phá nha:
Bún Riêu 320B – 320B Phan Văn Khoẻ, P. 5, Q. 6, TP. HCM
Bán từ 16h30 đến 12h khuya mỗi ngày