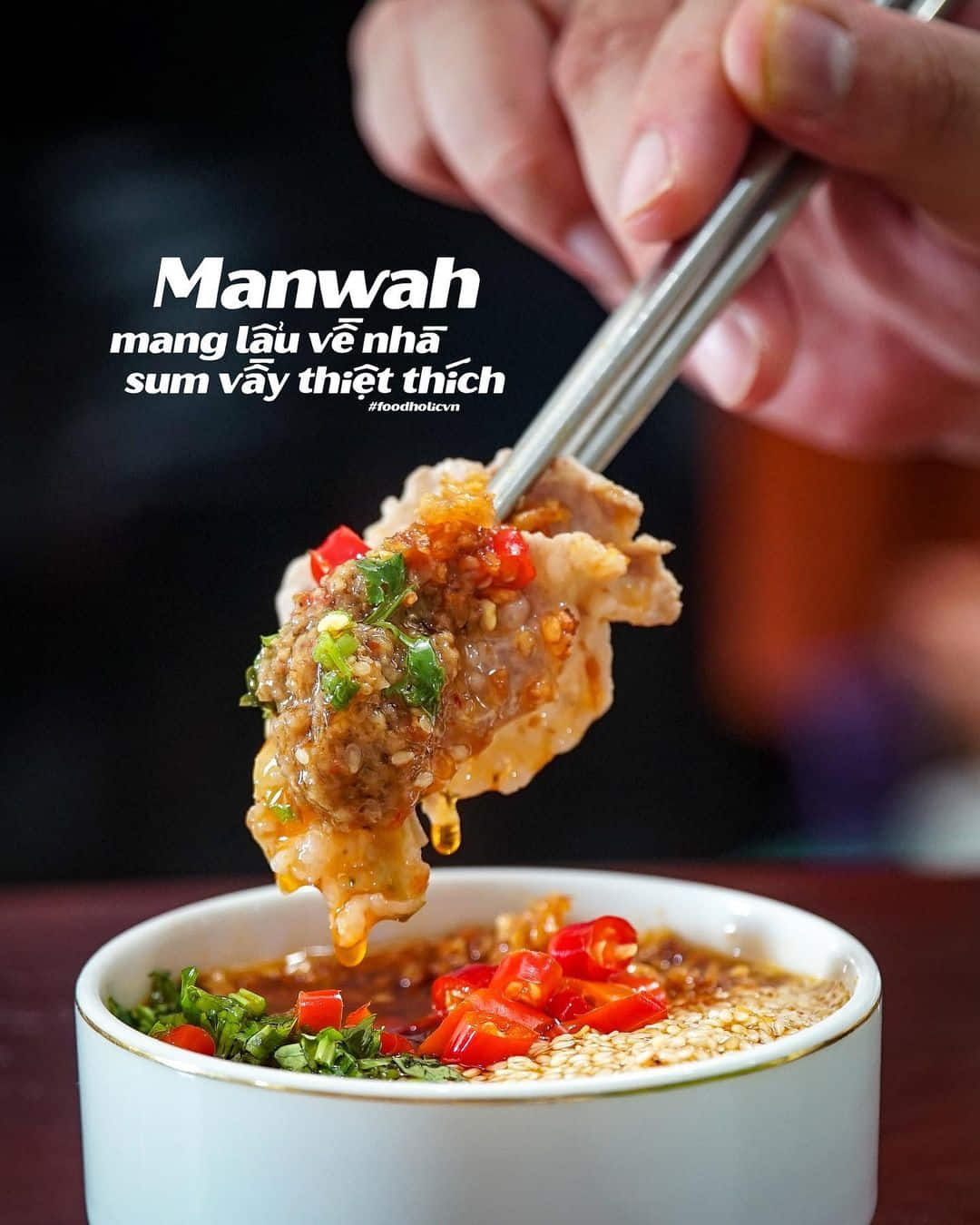 Sài Gòn mùa này mưa bất chợt ghê, đang nắng chói chang ban trưa cái chiều lại làm cơn mưa lớn se lạnh, làm cả nhà tui chợt thèm ăn lẩu Mala cay nồng của Manwah muốn xỉu. Thế là tối hôm đó cả nhà tui quyết định đặt lẩu về nhà ăn luôn.
Nhà có bốn người nên tui đặt cũng kha khá món trên hình nè mà tính ra ăn no căng mà rẻ hơn ngoài tiệm luôn hen. Lúc đầu còn tưởng hông đủ tại bình thường đi ăn Manwah cũng 400k~ hơn một người mà, ấy vậy mà lầm nha, bàn này nhà tui ăn no xỉu ngang luôn mà lại quá trời đồ ăn. Cái thời gian ngồi đợi nồi lẩu sôi giống như đợi chờ hạnh phúc đang từng bước tiến gần đến, khi thấy từng bọt khí sủi lăn tăn, cả không gian vỡ òa ra.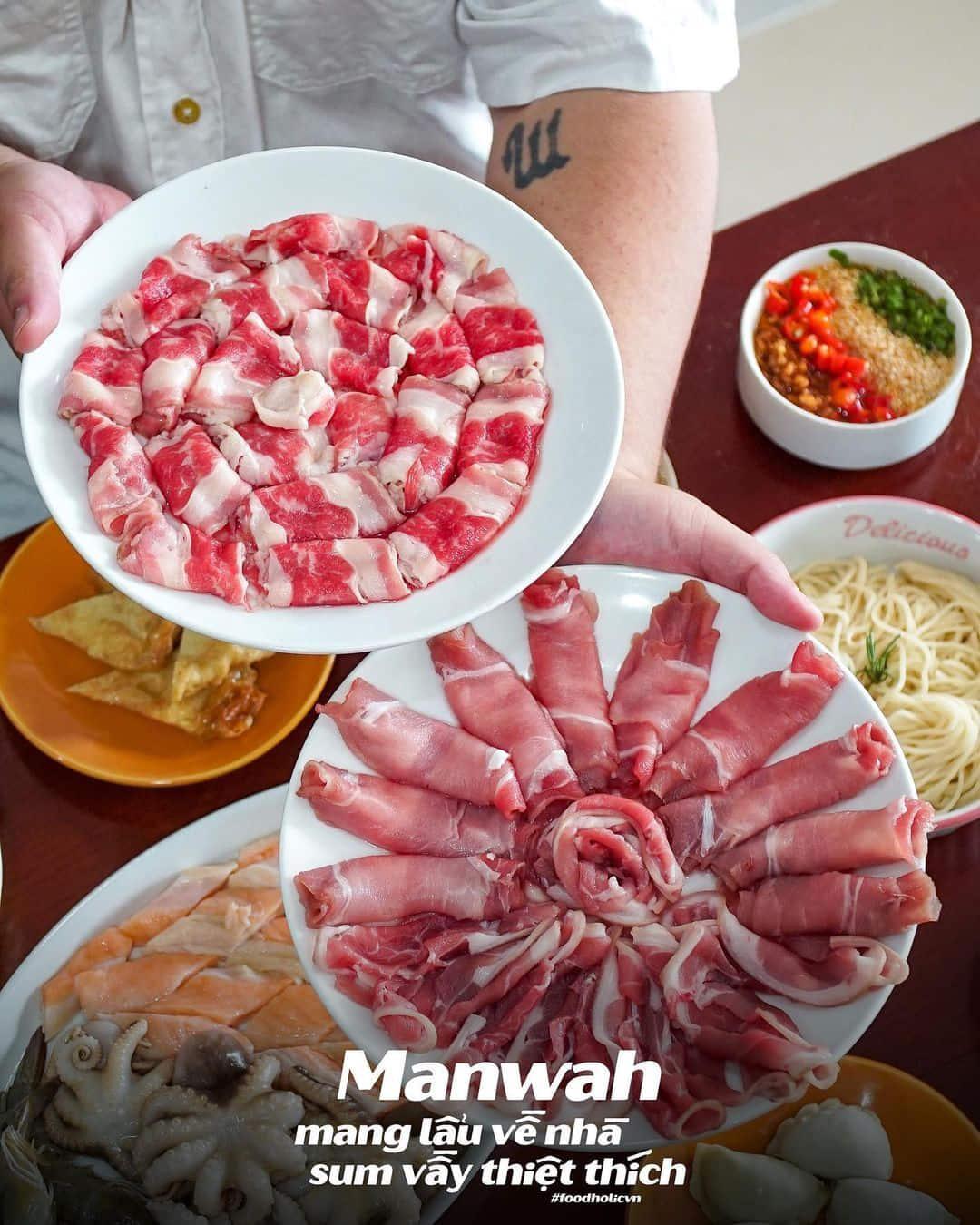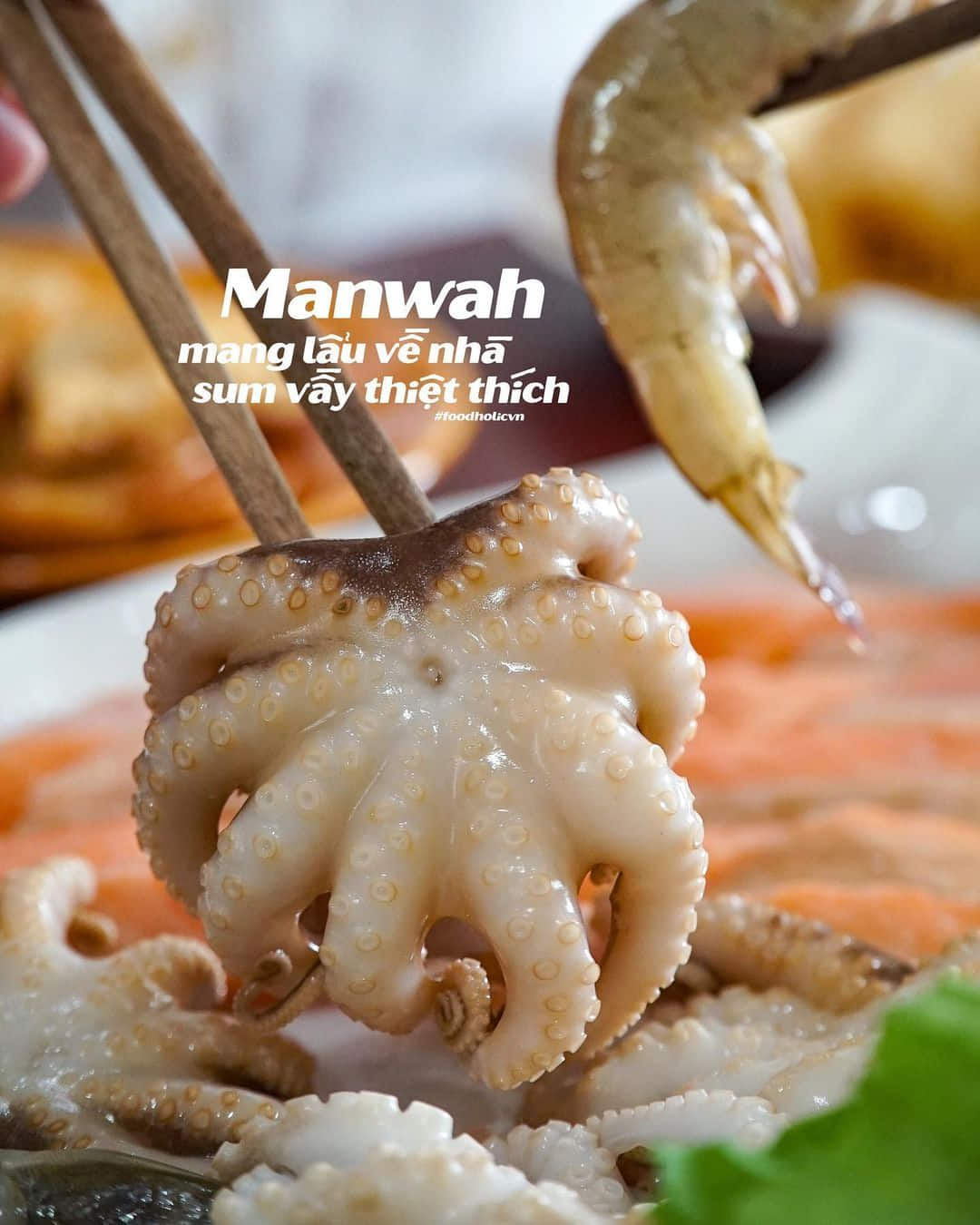 Chị Hai đổ Rau, Nấm và Hải Sản vào, bé em thì đổ Chân Gà Rút Xương – Xúc Xích và Đâu Hũ Phô Mai vào cùng các loại viên. Tui với anh bạn chung nhà thì thong thả nhúng Ba Chỉ Bò Mỹ và Gầu Bò vào, rút ra khi chín tới, miếng thịt tươi ngọt hòa với chút cay cay the the của nước lẩu, quết vào chén nước chấm đủ đầy nguyên liệu do nhà hàng chuẩn bị sẵn béo mặn thơm cay, chu choa đê mê thật chứ. Đang ăn thì trời lại mưa tiếp, thế là cả nhà kê cái bàn ra cạnh ban công, ngắm mưa từ tầng 11, úi chà, cũng như đang đi nhà hàng quá đi mất, hehe.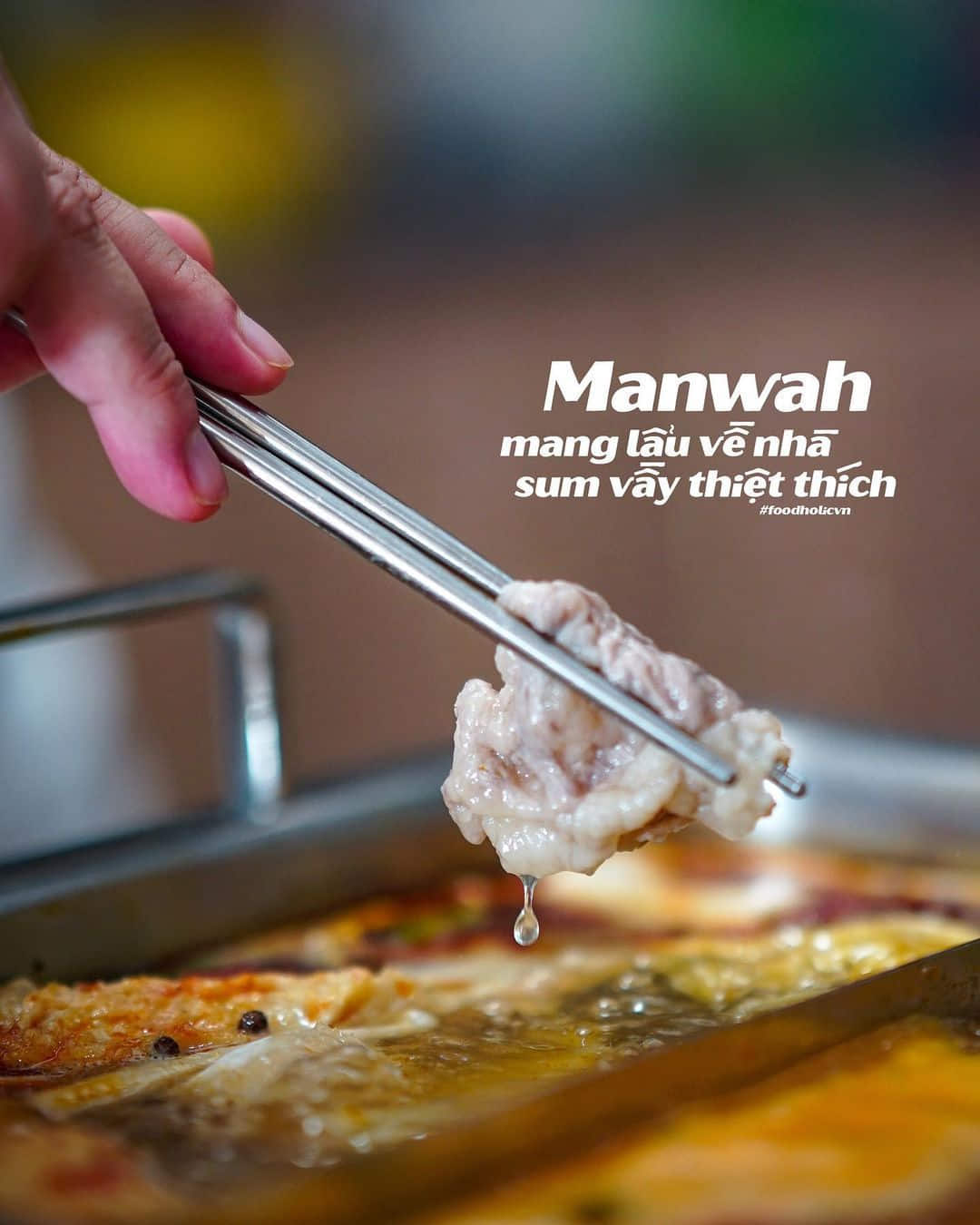 Từ giờ thèm Manwah thì nhà tui cứ lên GrabFood đặt về nhà luôn cho thoải mái ăn, giá mềm hợp túi. Bạn bè có qua nhà tổ chức tiệc thì khỏi chuẩn bị gì hết, GrabFood giao tới đủ bộ hen.