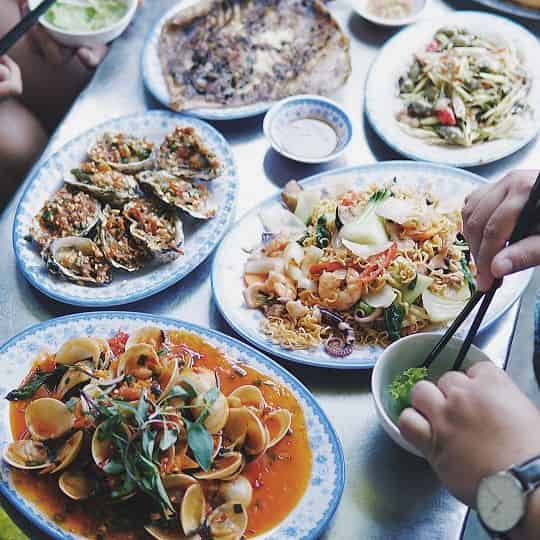 Nếu ra đến Đà Nẵng mà không một lần ghé thử nơi đây ăn những món hải sản tươi ngon mơn mởn được đánh bắt trong ngày và chế biến đậm đà thì coi như chưa trọn vẹn nha! Tuy quán nằm hơi xa thành phố lại còn hẻm chèn hẻm xẹt tận mấy cái nên cũng muốn hết hồn khi đi tìm quán. Nhưng tìm được "viên ngọc" trốn sâu trong hẻm này rồi thì thấy xứng đáng vô cùng. Menu quán hơi bị đa dạng lật quài không muốn hết, mà không có giá đâu vì quán bán hầu hết đồng giá 60k một phần. Để mình giới thiệu vài quán ăn ngon nơi đây nha: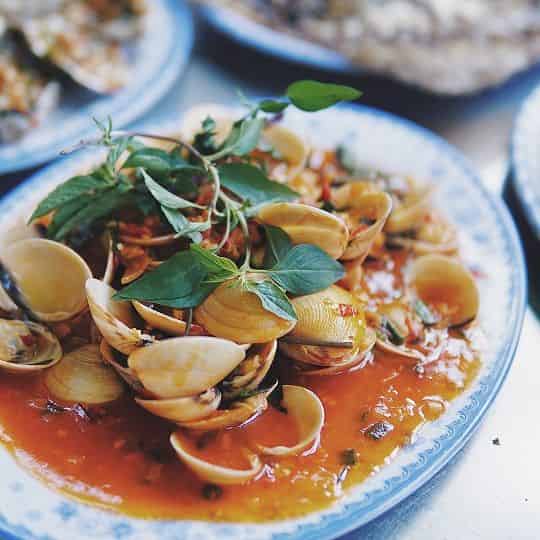 Nghêu Xào Thái: ngon xắt ra miếng luôn, mà một dĩa to đùng nghêu ngập tràn luôn. Nghêu mập mạp, trắng trẻo, ngọt thịt lại có thêm nước sốt cay cay ăn đã gì đâu.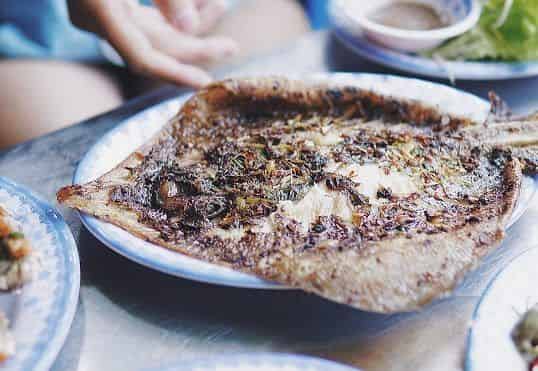 Cá Đuối Nướng: cá không hề bị tanh nồng mà còn ngon tuyệt hảo, phần thịt cá lấy cuốn với bánh tráng và rau sống, xong chấm mắm nêm. Khi ăn có độ dai của bánh, mềm của cá, giòn của rau sống và sụn xương cá tuyệt hảo trong một cuốn.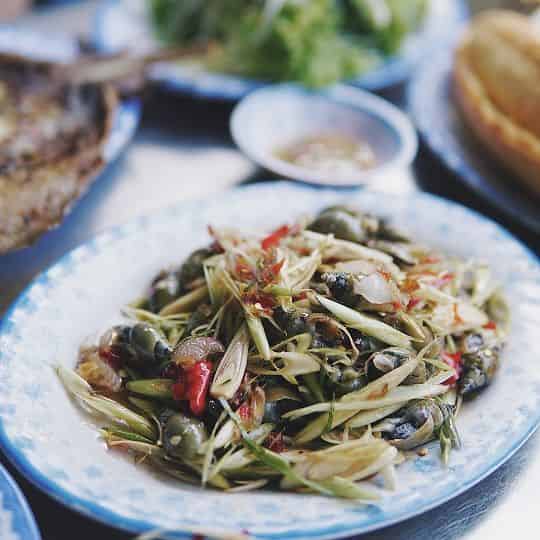 Ốc Cà Na Xào Mắm Tắc: Ta nói lần đầu được ăn ốc cà na con to bự đến vậy, lại xào mắm tắc mằn mặn, chua chua thấm vô thịt bên trong. Khi ăn dai dai sần sật, đậm đà lắm nhen.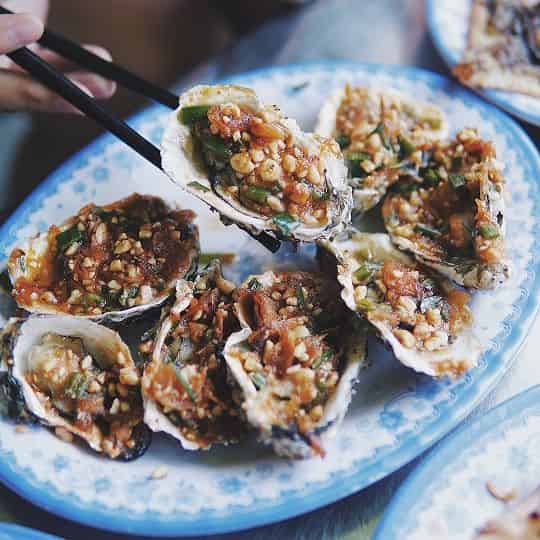 Hàu nướng mỡ hành: thịt hàu sữa mềm béo lại dai dai, nướng mỡ hành thơm phức thêm lớp mỡ béo. Rắc thêm đậu phộng xay bên trên ăn ngon xỉu luôn.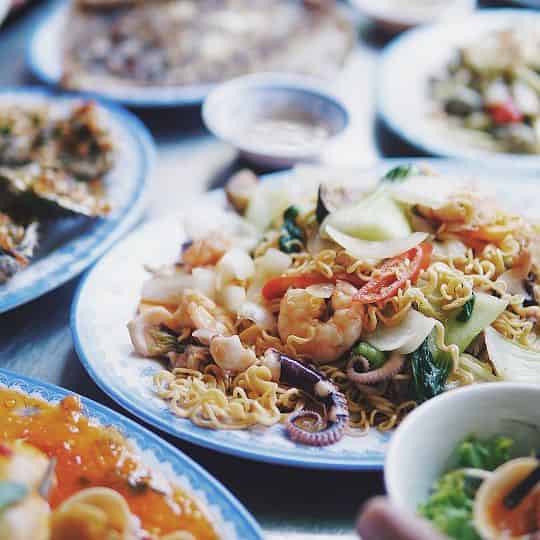 Mì Xào Hải Sản: một dĩa lớn nào tôm, nào mực, ốc giác các kiểu. Mì xào mềm lại được nêm nếm ngon lành sẽ là món kết thúc bữa tiệc hải sản no nê căng bụng cả đám đấy nhen. Lưu lại địa chỉ để tới liền hen, không thì cứ lên GrabFood đặt giao nhanh cho nóng nè:
Hải Sản Năm Đảnh – K139/H59/38 Trần Quang Khải, Quận Sơn Trà, Đà Nẵng
Quán mở cửa từ 10h00 đến 22h00 mỗi ngày
Nguồn hình: @foodholicvn