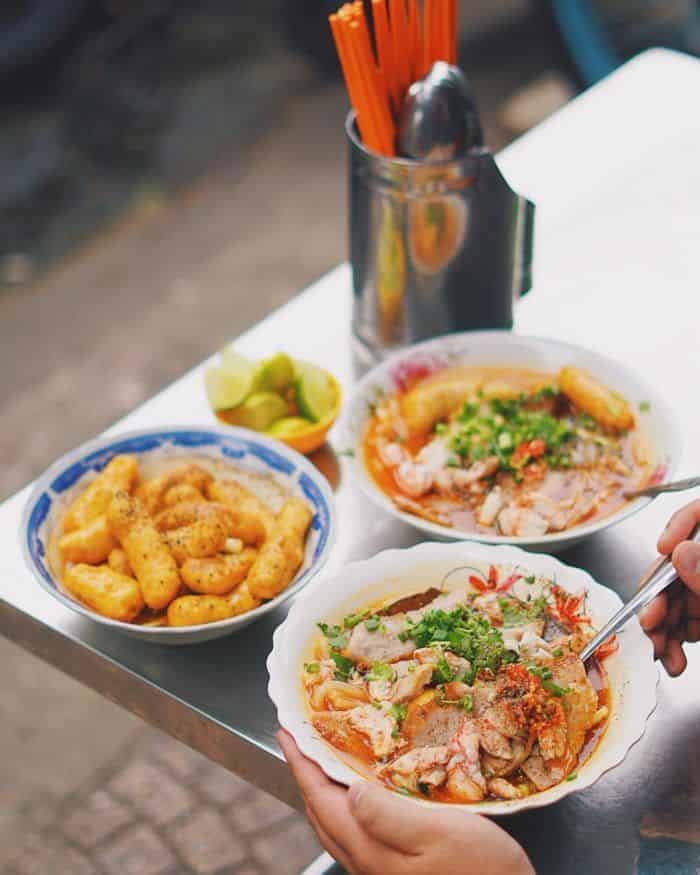 Có bao giờ bạn diện kiến một tô bánh canh cua đầy ắp thịt cua lột chưa? Sau khi mình nhìn thấy món ăn truyền thuyết này, mọi việc xung quanh không còn quan trọng nữa, mục tiêu lúc đó của mình chỉ còn ăn cho hết tô thật ngon thôi.
TRONG TÔ CÓ GÌ MÀ LÀM NGƯỜI TA MÊ TỚI VẬY ?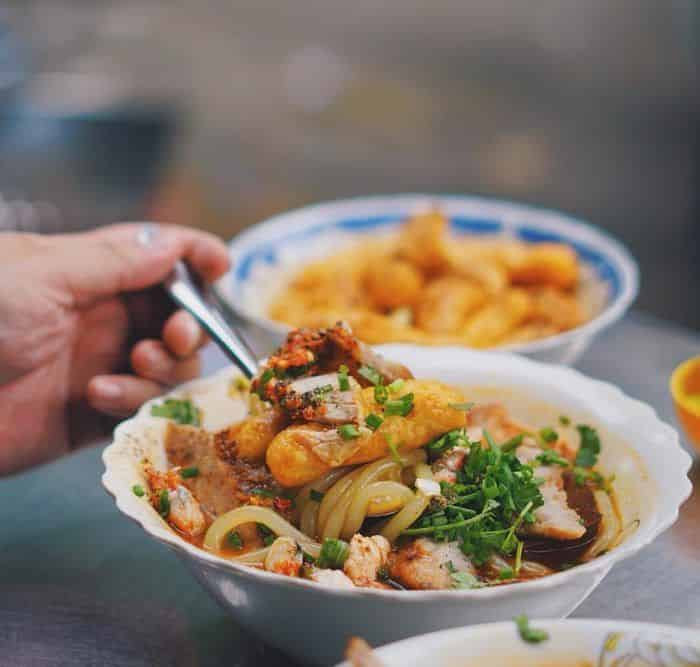 Khác với các loại thông thường với thịt cua lột nho nhỏ, ở đây có hẳn thịt càng cua lột đầy thịt to to lấp đầy tô bánh canh luôn. Ta nói ăn cái thịt này mới đa miệng và cảm nhận vị cua rõ ràng nè, chứ thịt nhỏ quá đôi khi trôi tuột vào chả cảm thấy được gì luôn. Thịt cua ăn mềm, ngọt thịt không hề bị hôi tanh mà cục nào ú nu ú nần cục ấy, cỡ mình đi ăn cua cũng không có skill lột ra cục thịt vậy đâu. Ngoài ra còn có phần bánh canh nửa con cua nguyên dành cho bạn nào đam mê ngồi lột ăn, tự lột có khi vẫn ngon hơn đúng không nè?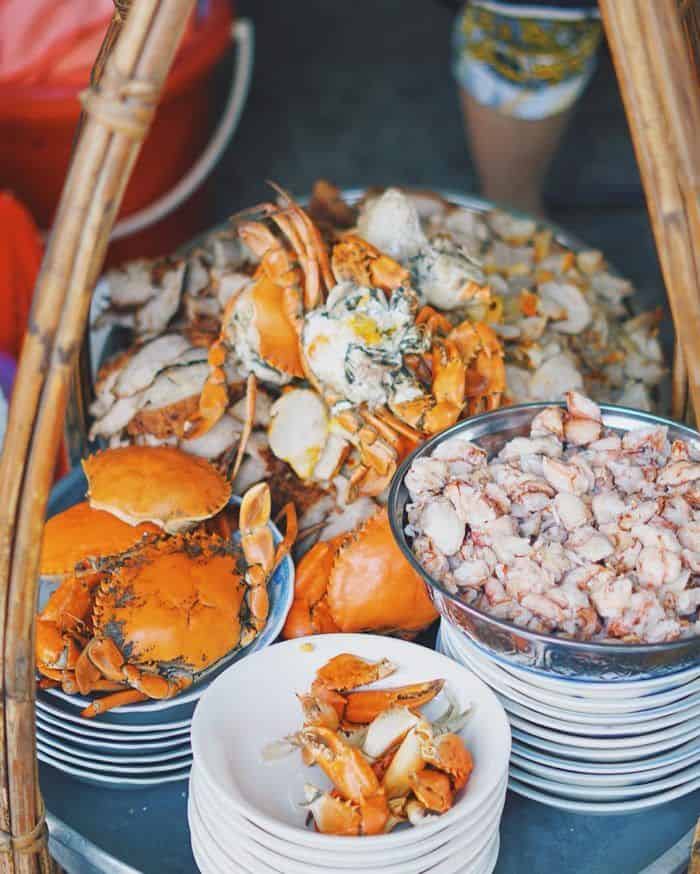 Phần chả cá ở đây khá ngon, ăn đậm đà cực. Ai ghiền bánh nổi thì kêu 1 tô thêm ăn cho vui miệng, mà nhiều lắm nên coi chừng ăn hổng nổi nghen. Một tô bình thường không cua thì có chả cá, thịt nạc, bánh nổi ê hề giá cả phải chăng luôn.
DIỆN KIẾN QUANG GÁNH BÁNH CANH CUA LỀ ĐƯỜNG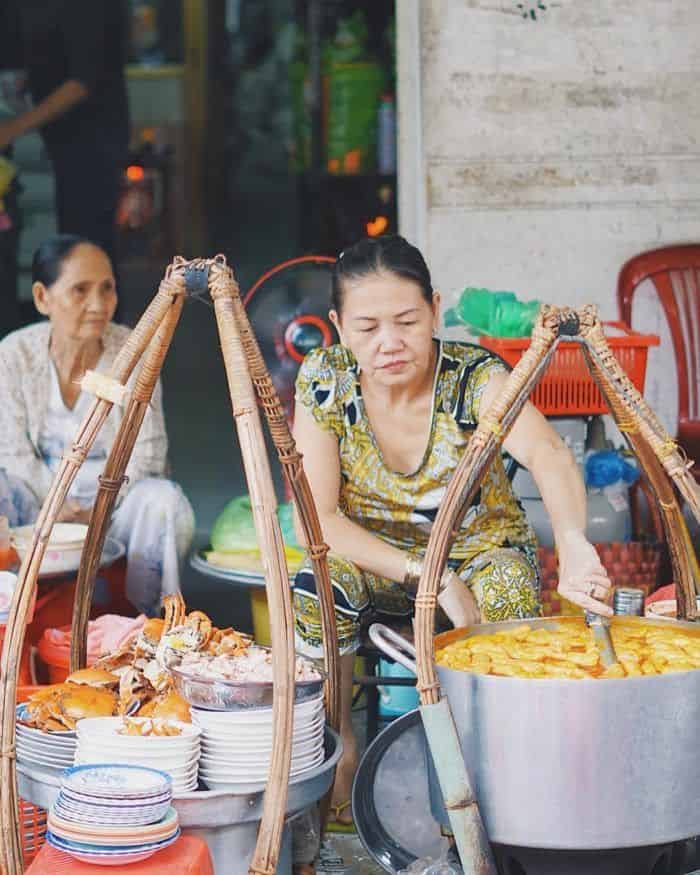 Tuy chỉ là 1 quang gánh lề đường ngay khu chợ Hòa Bình, nhưng lượng khách đến đây không bao giờ giảm. Giá thành cũng nằm ở tầm cao cho 1 tô bánh canh, nhưng một khi bạn đã thưởng thức rồi thì sẽ cảm nhận chất lượng xứng đáng hen.