Free delivery every day with GrabUnlimited
 Subscribe to GrabUnlimited to enjoy free delivery every day,
exclusive promos, and more!
Always on the hunt for promos, vouchers, and other ways to save on food delivery? Look no further! Discover the best ways to save on GrabFood with the GrabUnlimited subscription plan.
With GrabUnlimited, you'll get FREE delivery every day on your GrabFood orders (from any restaurant) with a minimum spend of ₱600. Whether it's a discounted item on the menu or a promo code you enter at checkout, you can also stack other GrabFood vouchers on top of the GrabUnlimited free delivery to save even more on your orders! As a GrabUnlimited subscriber, you can save up to ₱1,800 every month!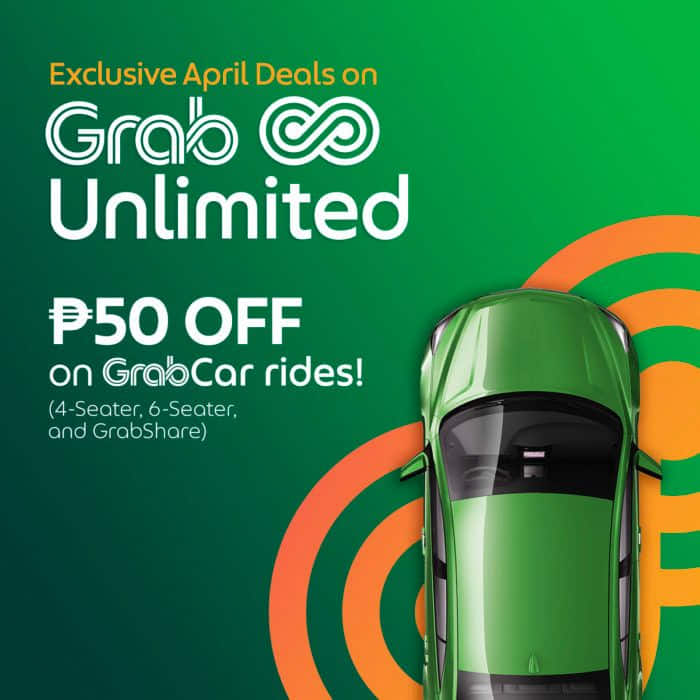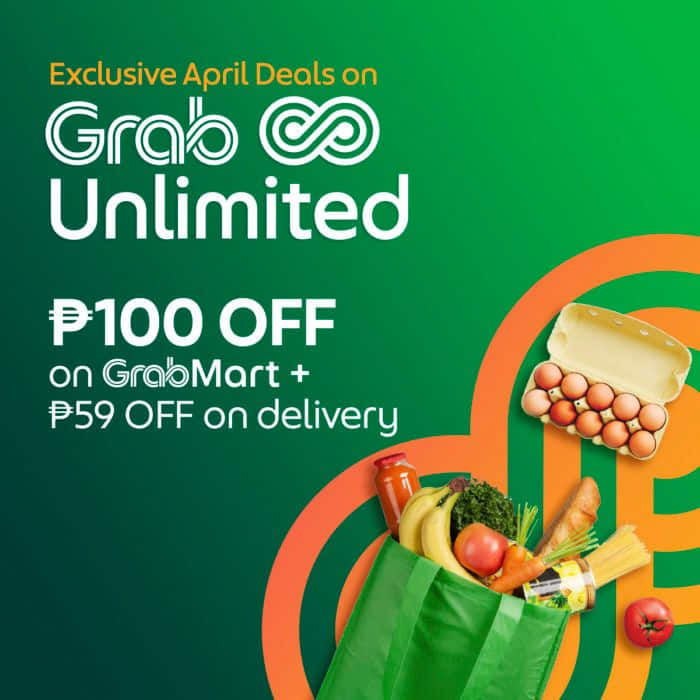 But wait, there's more! In case you need more reasons to subscribe, with GrabUnlimited you can: 
Enjoy exclusive promos:

Enjoy up to 30% on select GrabFood merchants with a min. spend of just P350, ₱50 OFF on GrabCar 4-seater, 6-seater, or GrabShare rides, and more!

Use your preferred payment option:

You can purchase the GrabUnlimited plan using either your GrabPay wallet, or by linking your debit/credit card. 

Experience seamless, hassle-free renewal:

Your GrabUnlimited plan will auto-renew at the end of every month as long as you have sufficient balance in your wallet. 
Try out GrabUnlimited and take advantage of all these benefits for free! That's right, new subscribers can get their first month of GrabUnlimited for FREE on their first month. After the first month, you can renew your subscription monthly for ₱49. 
How to subscribe in three easy steps:
Step 1: On the Grab app home screen, scroll through the icons until you find "Offers".
Step 2: On the "Offers" page, select the "Subscriptions" icon. 
Step 3: Click on the "GrabUnlimited" card and purchase the plan.
What are you waiting for? Subscribe to GrabUnlimited today 
and enjoy all the new ways you can save!
Terms and Conditions
VOUCHERS
The vouchers are valid for use in the Greater Manila area (Metro Manila and surrounding provinces) only.
The Free Delivery vouchers are valid on GrabFood orders with a minimum order of PHP 600. A maximum discount of PHP 59 applies. The vouchers are valid on all cashless GrabFood orders only. These vouchers do not apply to Mix & Match merchants.
Standard tolls and surcharges (if any) are applicable. 
The vouchers are valid until the date of expiry. No extensions will be permitted.
If your current payment method is unavailable for the renewal of the plan, we will deduct the amount from another linked card you have on the app.
Subscription Plan Terms and Conditions
Subscriptions have limited availability. Once they are fully subscribed, they will no longer be available in the Grab app. Do take note that the plans are non-transferable, non-exchangeable and non-refundable.
Reward points shall not be awarded for the purchase of a subscription plan.
Grab reserves the right to make changes to your plan at any time. Users will be notified in advance via email and/or in-app notifications.
Grab reserves the right to withdraw, amend and/or alter any part or the entire terms and conditions of this promotion at any time without any prior notice.
Grab also reserves the right to disqualify any participant(s) and/or reject any participant(s) for the promotion, including users who are using modified devices or have unauthorised or modified apps installed in their devices, as such tools may have the potential to modify Grab's intended user experience and compromise privacy and account security of users.
If your current payment method is unavailable for the renewal of the plan, we will deduct the amount from another linked card you have on the app.
The Subscription Plans are only available on the latest version of the Grab app.