In these trying times, your GrabFood order means a lot to our driver-partners and to everyone
working in the food service industry.
And for us staying at home, they help liven up our quarantine routines. You know, a bit of a
break from our regular meals, and get some comfort from our favorite food.
If you need some pick-me-up, know that your biggest cravings are available on GrabFood. Treat
yourself and your family, all while supporting these small and medium restaurants around Metro
Manila and Cebu. And always remember, observe #GrabContactless!
Your Favorites around Metro Manila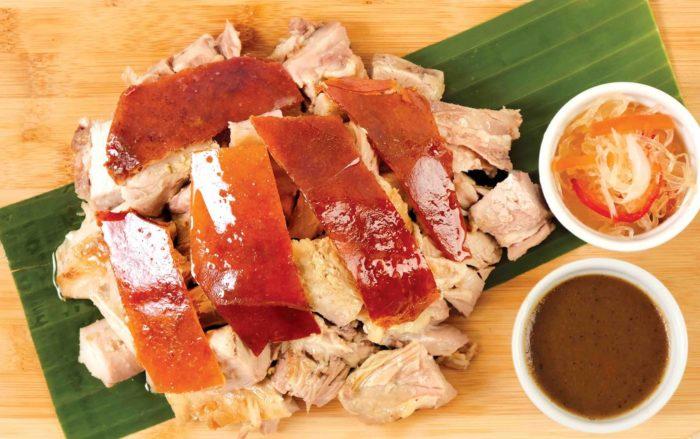 Touted as the Best Lechon in Manila, Lydia's Lechon is available for delivery so you can enjoy their Lechon in a Box, good for 10-12 people, in the comfort and safety of your home. Check out their Pinoy Classic Bowls starring Filipino favorites, such as Pinakbet & Pork BBQ, Lechon Sisig, Lechon Paksiw, Kare-Kare, and Dinuguan.
Don't we all just miss our milk teas? Get that sweet, sweet comfort with Gulu Gulu Cheese Tea! Their best sellers include cool, refreshing flavors perfect for the summer: Cheese Green Tea Jasmine, Brown Slurpy Bobba Cheese Brulee, Cheese Umami Matcha and more!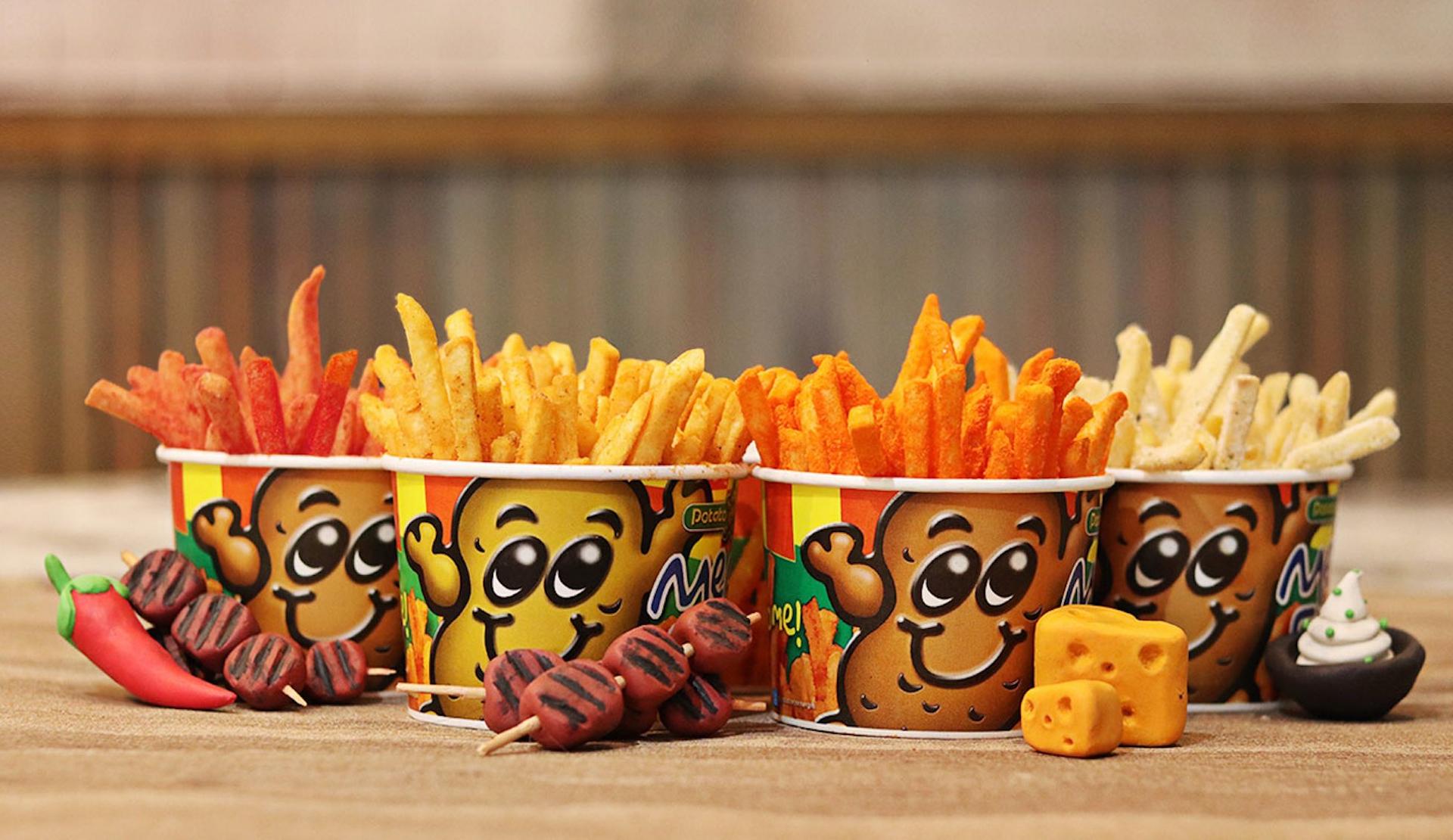 Potato Corner + Nacho Bimby
If street food is your thing, why not grab some Game Night Crew Bundle Meals? Sate your hungry tummy with yummy Jumbo Fries paired with Pollo Caliente, Supremo Labimbeef, Quezon Frito, or Nachodog. For those who love cooking at home while on quarantine, frozen goods are also available for delivery!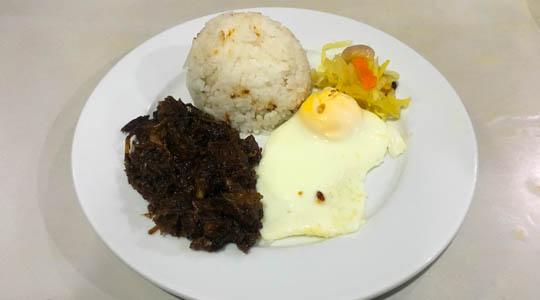 Filipino cuisine is never without the quintessential sisig. Order yours from Maty's Carinderia and get your fill of Tapsilog, Bangsilog, Barsilog, Chicksilog, Hotsilog, and more! Their wide menu also offers Barbeque, Egg, Pancit Canton, and Pancit Bihon so you can treat yourself to an all-out Filipino BBQ feast.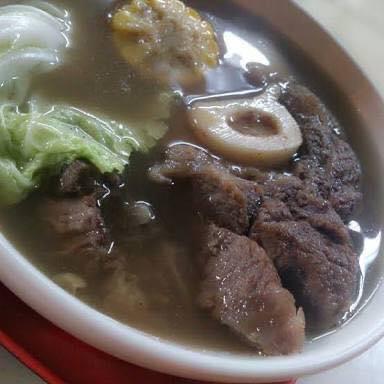 Craving bulalo? Get yours from Bulaluhan sa España – their menu features Special and Regular Bulalo. Their Inihaw na Hito, Tilapia, Bangus, and Pusit are also a must-try. Finish with a serving of their sweet delicacies: Pines Brownies, Sylvannas, Paning's Butong Pakwan, and Chocovoron.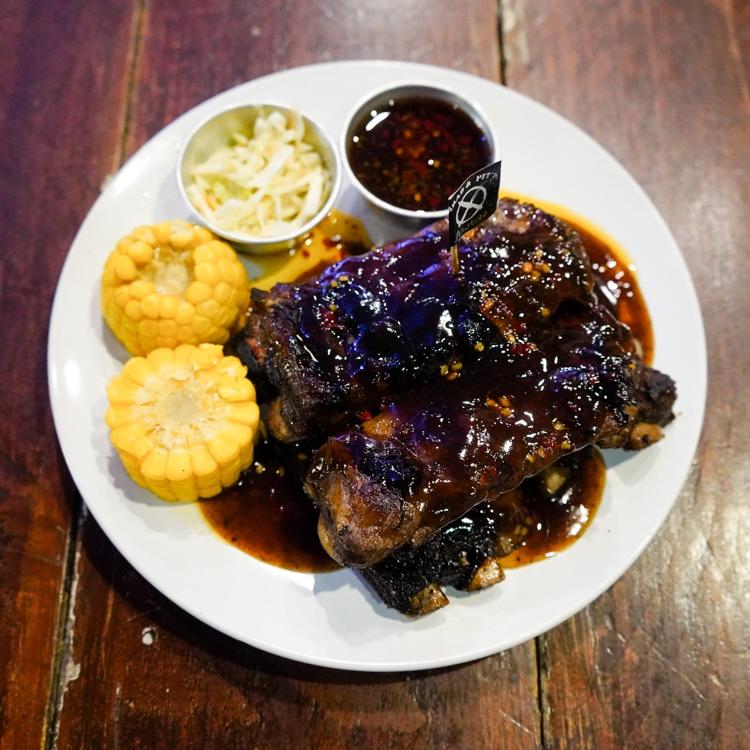 They're best known for their Rib Mountain, which you can get in Original, Dry Rub, or Spicy Barbie versions. Choose your size from S (good for two people) to XXXXL (good for 20). Enjoy the mouthwatering chicken fare with Fries, Coleslaw, Burrito Rice, or Plain Rice.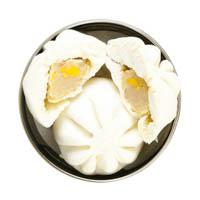 Hong Kong Noodles & Dimsum House
Hong Kong Noodles & Dimsum House is also here for you! They have all the essentials and crowd favorites: Pork Siomai, Shark's Fin Dumpling, Giant Hakao, Wanton Mami, Special Congee, and Crispy Fried Noodles-All Meat.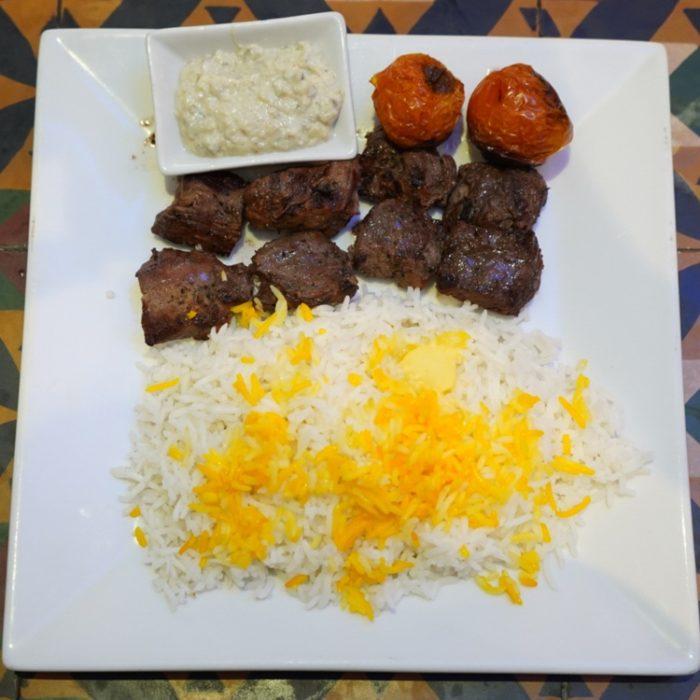 Add more flavor to your meals with middle-eastern cuisine. Check out Persia Grill and have delicious, healthy Hummus delivered to your home. You may also want to try their Mirza Ghazemi, Baba Ganoush, Farsi Chicken Wings, Vegetable Samosa with Salsa Dip, and Peshgahza to complete the mouth-watering experience.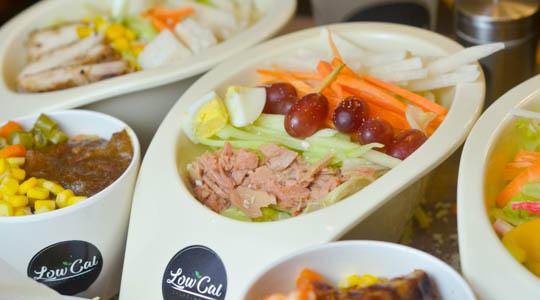 Looking for something healthy? LowCal Salad + Wraps is still open so you can be consistent with your diet. Top picks include Grilled Chicken Caesar Salad, Salad Nicois, Beef Taco Salad, Grilled Chicken Teriyaki Wrap, and California Mango Crabstick Salad.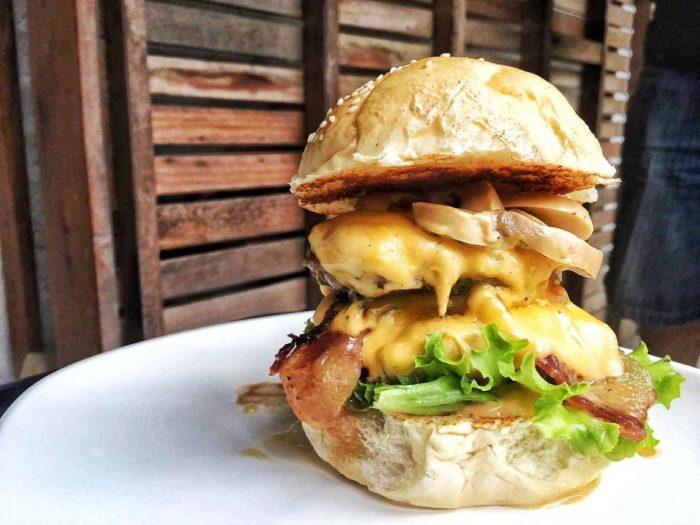 Have your fill of tasty, freshly made Classic Burger, Chicken Burger, and Bacon Mushroom Burger from 21 South Burger. You may even order extra Patty, Cheese, Bacon, Bun, Pickled Jalapenos, Fries, and Sauce so you can truly personalize your meal and sate your hunger.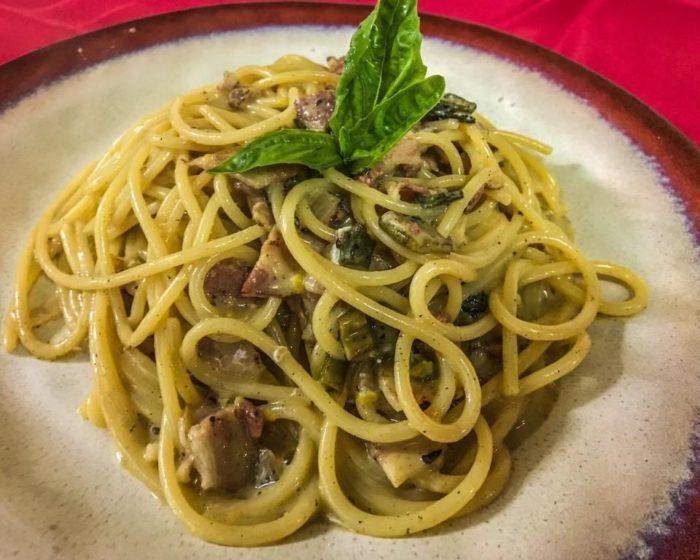 Guiseppe Pizzeria and Sicilian Roasts
Love Italian cuisine? Order from Guiseppe Pizzeria and Sicilian Roasts and enjoy the warm, satisfying deliciousness of your favorite antipasti, pizza, or pasta. Their wide selections include pizzas as well!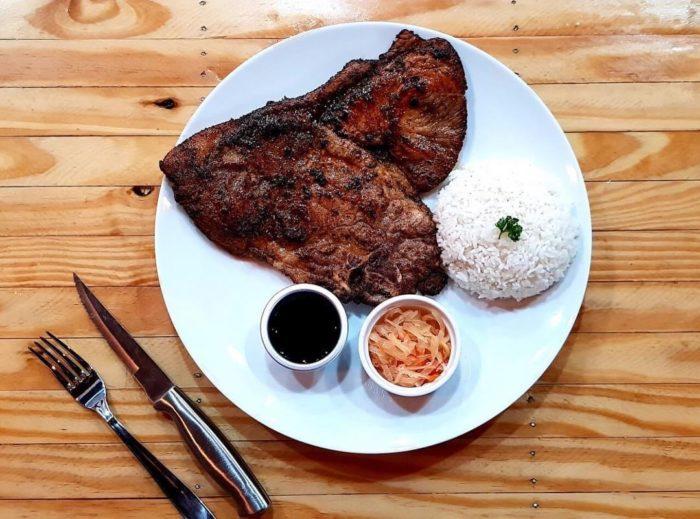 Kantin Pork Steak & Pork Ribs
Kantin Pork Steak & Pork Ribs is an awesome choice for getting your fill of Pork Ribs and Pork Steak. For a heartier meal, you may also want to try their Corned Beef Patty, Gambas, Chicken Skin Chicharon, and Pork Belly.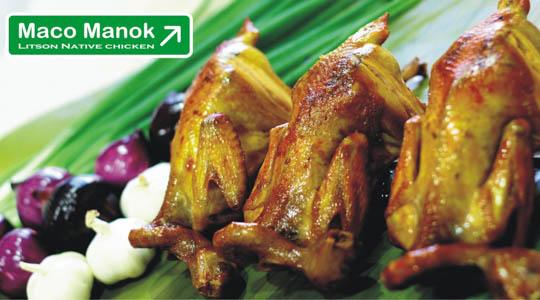 Grab some tasty native chicken from Maco Manok! Their Maco Manok Native Chicken, Sibot Native Chicken, Fried Native Chicken, One Day Old Chick, and Tinolang Manok (Whole) are all available for delivery so you can still satisfy your native chicken craving without going out.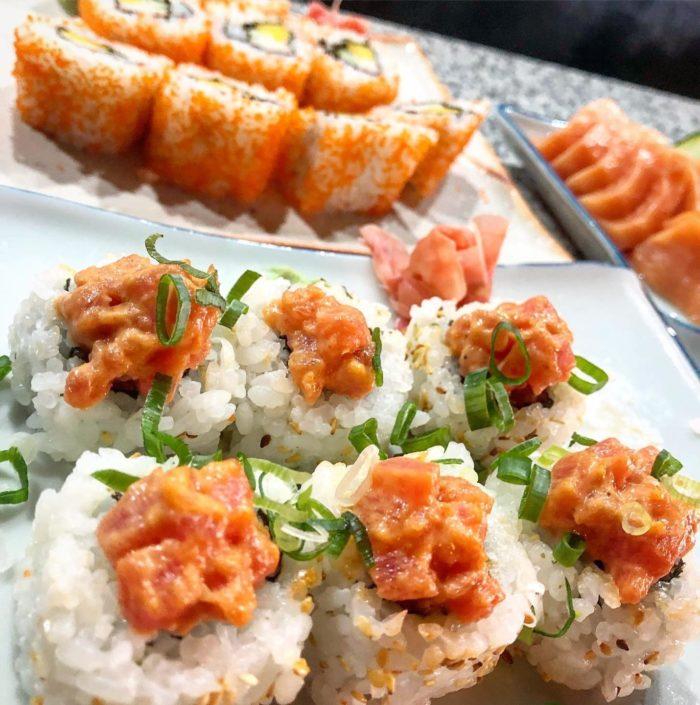 If Japanese cuisine is your comfort food, why not go for Samurai Sushi and Bento in Talamban? Order sushi you love from their wide array of choices and you may also want to try their Sashimi, Kobiachi and Salad, and Yoshuko menu for a full umami experience.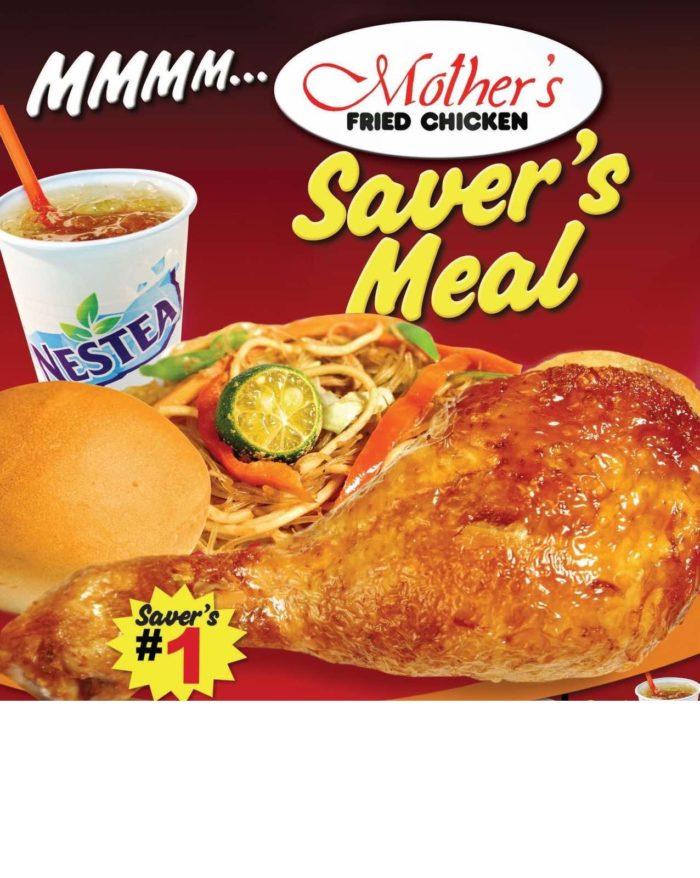 How about some good brunch? Mother's Fried Chicken serves All-Day Breakfast favorites, such as Bangus, Beef Tapa, Danggit, Ham, Cheesy Mushroom Omelet, Corned Beef Omelet, and Spanish Sardines Omelet so you can start your day right.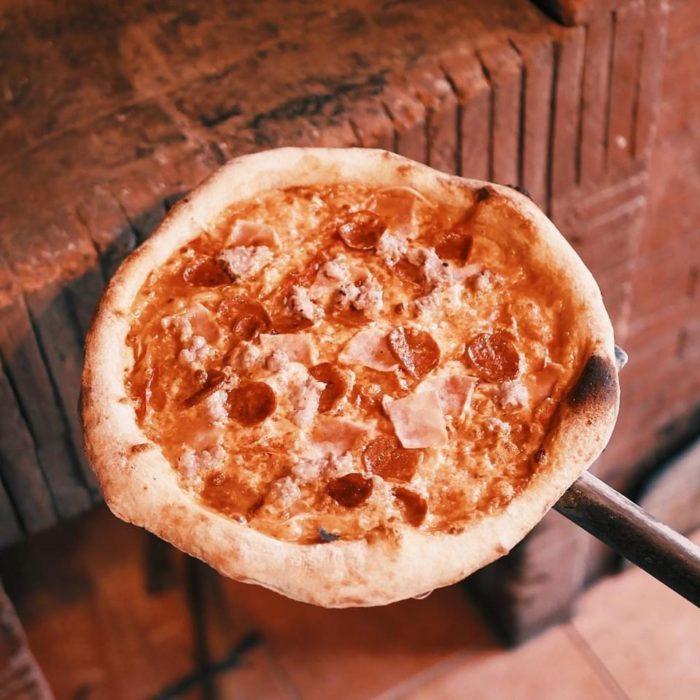 Need a whole pizza to cheer you up? Grab yours at La Bella Pizza Express if you're near The Gallery. Flavors include Salamino Piccante, Buongiorno!, Vegetarian, La Bella Napoli, and more, so you can get the pizza you know and love regardless where you stand on the pineapples-on-pizza debate.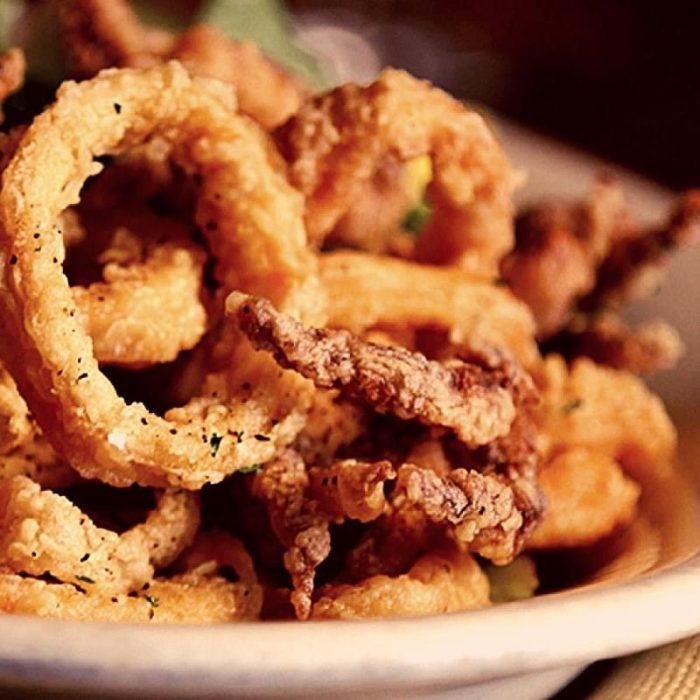 Ned Nanay's Grill offers an extensive menu. Need a full meal? Enjoy some Hungarian Silog, Pork Tocino, or Chorizo de Cebu. Want some finger food? Calamares, Spicy Squid, Tokwa't Baboy, and Ngoyong are available. Want BBQ? They have Chicken Isaw, Pork Belly BBQ, and Chicken Wings.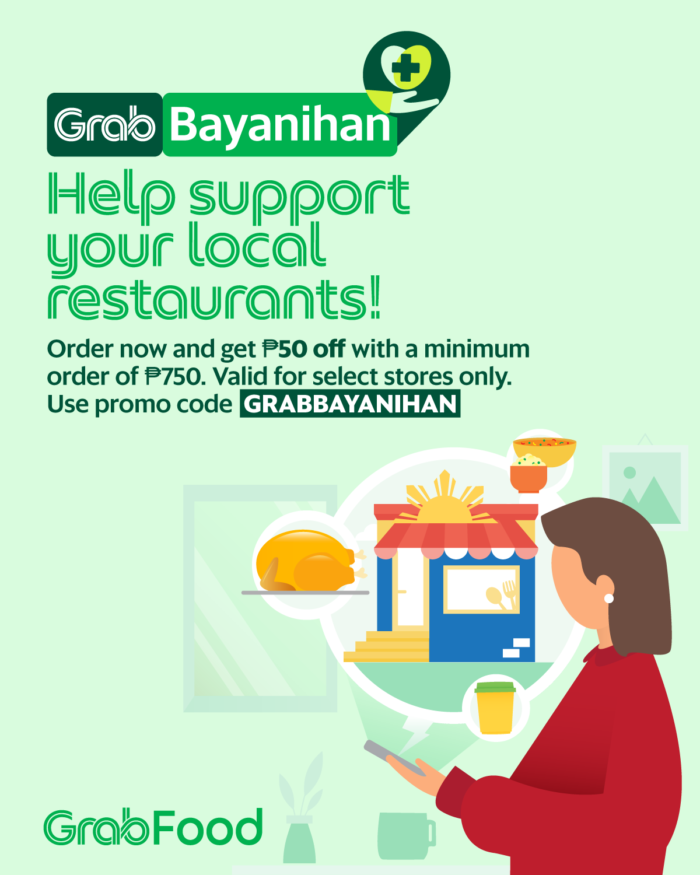 TIP: Use the promo code GRABBAYANIHAN to get Php50 off your order on selected merchants, with a minimum basket of Php750. For you and your rider's safety and to help #FlattentheCurve, go for cashless and contactless delivery.