Exclusive 20% off on Motolite Gold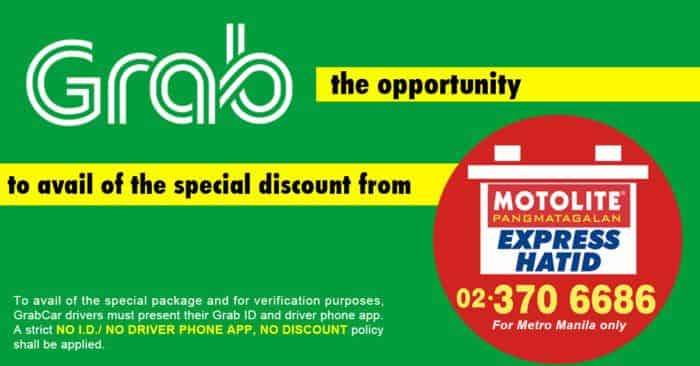 PROMO REDEMPTION MECHANICS
Applicable to MOTOLITE EXPRESS HATID only.
Metro Manila only
Motolite Gold only
Payable on CASH ON DELIVERY only.
Standard battery warranty of 12 months for Grab Car
Standard battery warranty of 6 months for Grab Taxi.
For other battery variant, they get 10% discount with 6 months warranty when they show their Petron Value Card.
All used batteries will be traded-in at their scrap value for all other brands.
To avail of the special package and for verification purposes, GrabCar drivers must present their Grab ID and driver phone app. A strict NO I.D./ NO DRIVER PHONE APP, NO DISCOUNT policy shall be applied.
Valid until February 29, 2020
Contact #: For urgent assistance or battery delivery, call hotline number: (02) 370-6686