If you've just started a business and are selling items like food, clothing, gadgets, accessories, and bath and beauty products from your online store, one of your most important concerns is how to receive money from your customers. Payment options matter a lot more than some first-time entrepreneurs may think. If a customer comes across two stores that offer similar products, they'll likely choose the store that offers the most convenient methods of payment. 
It's true that more Filipino shoppers today have their own e-wallets in addition to being enrolled in online banking services. However, a large portion of this demographic still prefers to use cash in their transactions. Cash on delivery, or COD, remains a popular mode of payment for consumers who choose to purchase goods from online stores. This applies both to stores that operate within ecommerce marketplaces and stores that are operated by "social sellers," or entrepreneurs that like to do one-on-one transactions using social networking sites. 
Are you yourself a social seller who wants to be smart about how you receive and manage your money from your customer transactions? GrabExpress has just the right solution via its GrabExpress Cash on Delivery service, and it's accessible to members of Grab Madiskarteng Boss Club (MBC), one of the fastest-growing rewards and loyalty programs for online entrepreneurs in the Philippines. 
Joining the club as a madiskarteng boss will afford you access to one of the most convenient and reliable smart delivery solutions that you can use as diskarte for your business. By offering COD, you'll be able to attract more customers who still prefer the simplicity, convenience, and safety of cash on delivery as a payment method.
Here's a briefer on how GrabExpress COD works, how it compares to other payment methods, why COD is good for both you and your customers, and how to activate COD after enrolling in the Grab Madiskarteng Boss Club!
How Does GrabExpress Cash on Delivery Work?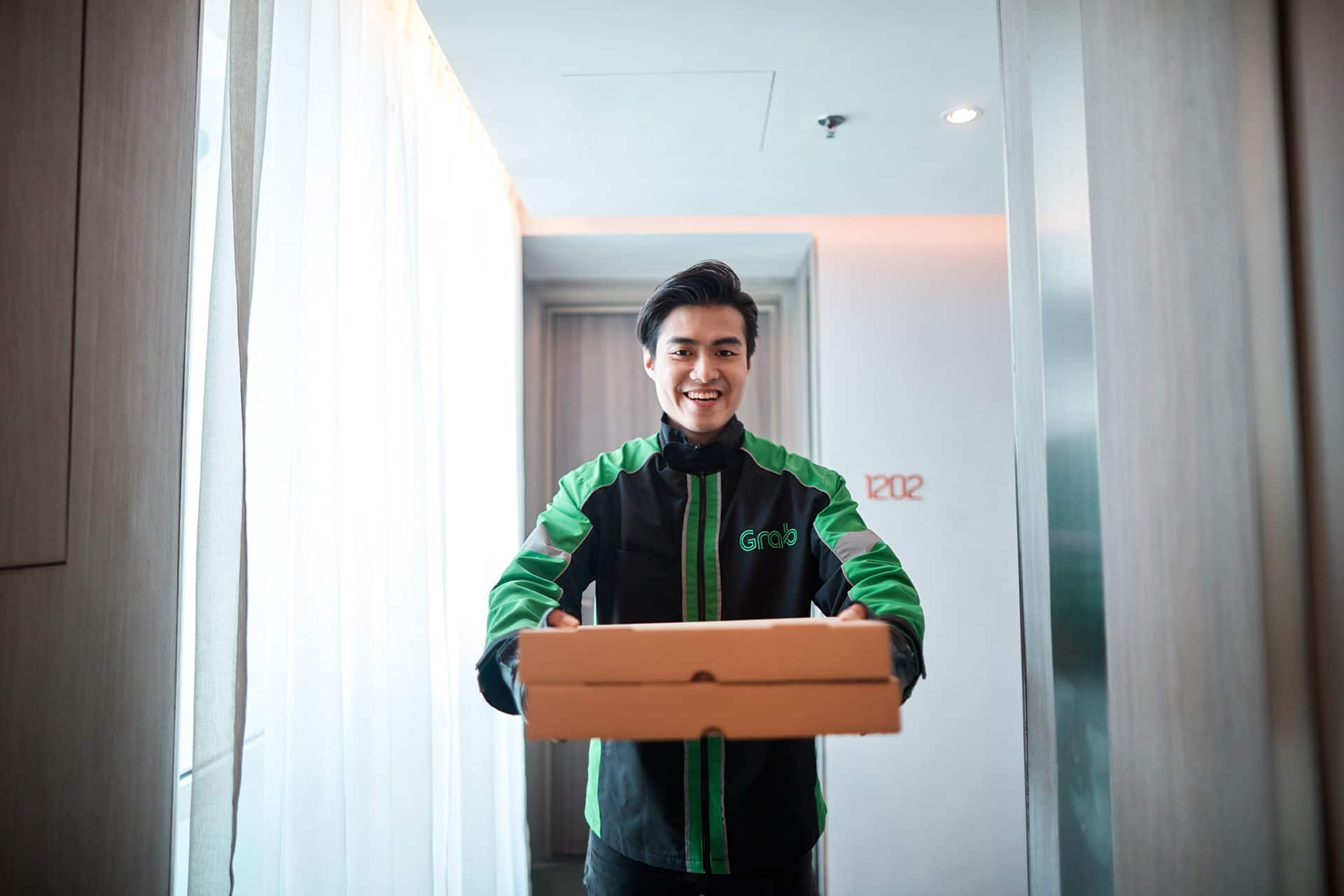 The principle behind COD is actually very simple. This payment method allows customers to postpone paying for the products that they buy until it's actually delivered to their location. Only upon receiving the item will they surrender a cash payment to the courier. Afterwards, the courier will remit the profits back to the business owner via e-wallet, bank transfer, or another remittance method.
For online sellers who are part of Grab Madiskarteng Boss Club, GrabExpress can serve as a reliable intermediary for cash on delivery payments. When booking a delivery through GrabExpress, the seller only needs to toggle the Cash on Delivery option in the About Recipient screen, and then they have to key in the amount for COD (maximum of PHP 5,000) right below it. The assigned GrabExpress driver-partner will then know how much money they should accept from the customer. Once COD payment is completed, the money will be swiftly remitted to the Madiskarteng Boss Club business owner within 48 hours (2 working days), provided that no technical issues are encountered. This settlement period is the fastest in the market today.
How Does Cash on Delivery Measure Up to Other Modes of Payment?
One of the most important things that you should be able to do as an entrepreneur is to put yourself in your customers' shoes. If you were the customer, what would factor into your choice of payment for a product you bought online? To help you visualize how COD measures up against other modes of payment, here is a quick comparison.
In the past, it was the norm for many consumers to pay for the things they buy through over-the-counter bank deposits. This was usually the case when customers had to order by phone after discovering a product to buy from a catalog or from a home TV shopping program. These days, in-person deposits actually remain an option for customers who don't mind going to physical bank branches, but presently, many people would rather transfer money using online banking services. 
Indeed, paying for goods through a bank deposit has become much easier in recent times, especially because online banking services are now more accessible. However, there are still occasions when this still isn't the most convenient payment option. Many Filipinos actually remain unbanked today, and not everyone has access to devices that make online banking possible. And while many people may have online banking accounts, they might not necessarily share the same banking institution as the sellers they want to buy from. In such cases, bank deposits may not be an option or it may only be possible at an extra cost. Thus, COD remains the more flexible mode of payment for these people.
COD vs. Credit Card or Debit Card
Some customers enjoy the convenience of paying instantly through their credit card or debit card. In fact, they may already be used to doing this when transacting with bigger businesses, like popular and well-established retailers, restaurants, and fuel companies. But when transacting with small businesses, they're likely to be more hesitant about giving out sensitive financial information like their card details. Given the frequency of scamming incidents with payment cards, these customers can't be blamed. 
It's also less common for small businesses to accept card payments, especially when they are just starting out. In this respect, COD is a more fitting payment option for social sellers and their cautious customers. 
A popular alternative to the other payment methods mentioned above is the e-wallet payment method. Nowadays, it's easy for Filipino customers to use their phones as mobile wallets and simply transfer money to sellers using their cellphone numbers. e-Wallet apps are free to use, and it's possible to transfer and receive money anytime as long as the users have mobile data. 
All the same, many customers prefer paying the analog way because they're wary about being scammed of their hard-earned money. There are also some customers for whom regular access to the internet or fast mobile data is a challenge. For these customers, the ideal method of payment is still COD.  
Indeed, there are many scenarios in which COD is still the most practical option for customers. Thus, it would be a good move on an entrepreneur's part to include COD as one of their accepted modes of payment. 
Why Do Customers Want the Option of Cash on Delivery?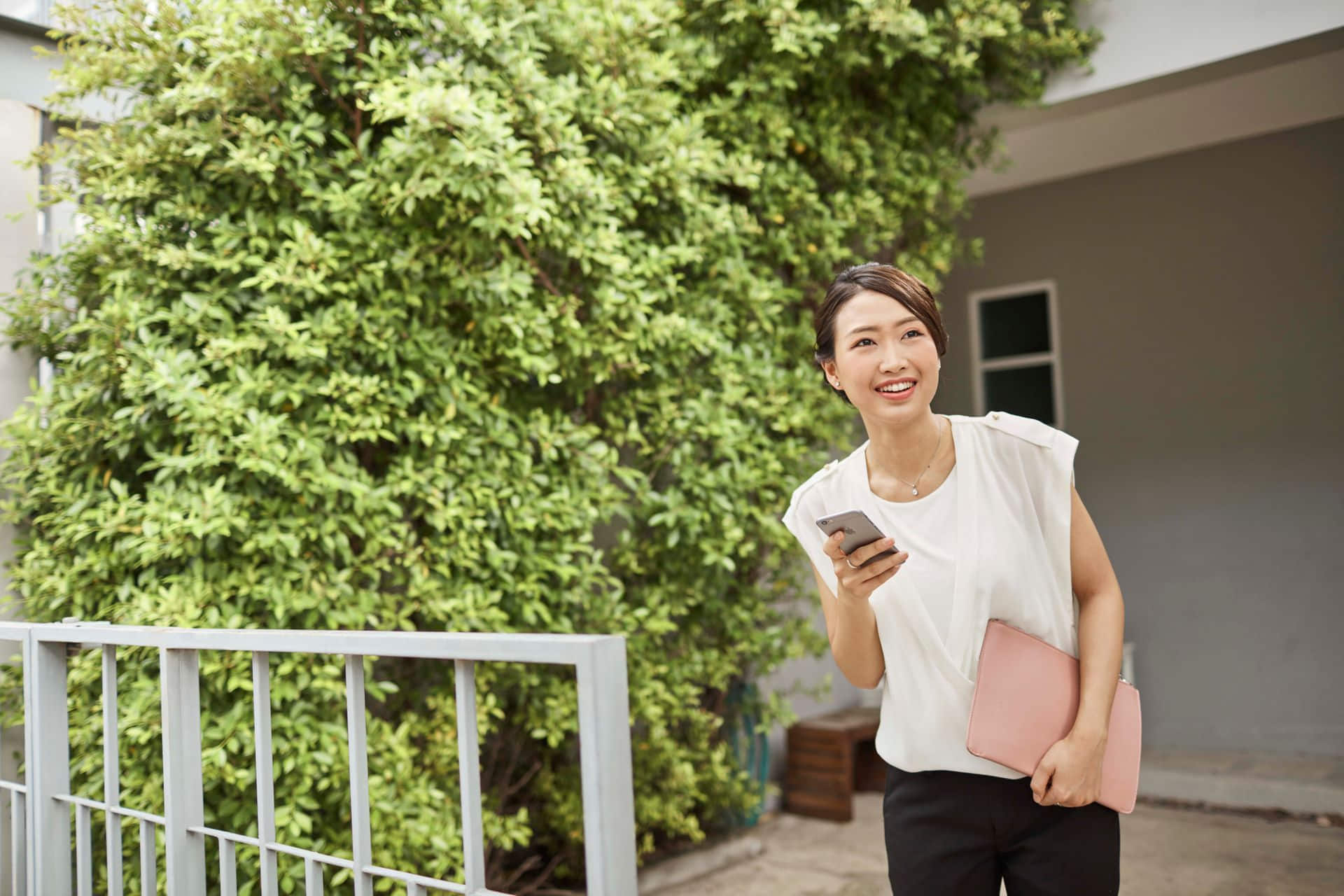 On a platform like GrabExpress, between 70% and 90% of the sales volume from online businesses is paid with COD at any given time. This demonstrates just how many customers prefer using COD to pay for the goods they buy from small businesses. The following are the top three reasons why customers often choose COD:
Cash Is Very Easy to Prepare
Many customers already have cash on hand, and the COD method of payment doesn't require them to open an app, connect financial accounts, and top up with money. The easier it is for customers to procure payment, the easier it will be for the business owner to receive it. That alone is a good enough reason to accept COD as a payment option. 
Paying Cash Doesn't Require Internet Access
If a customer already has cash on them, they can pay the rider for their goods on the spot. They won't have to worry about unreliable internet access, or about their banking and e-wallet apps crashing on them at inopportune times. The COD option often means fewer obstacles to completing payment, which affords both you and your customer some much-needed peace of mind.
Cash Payments Allow Customers to Feel More Secure
No matter how secure cashless payments are, some customers are still not comfortable paying upfront or divulging financial information like their card numbers in case they are on the receiving end of fraud. For these customers, paying in cash offers them a measure of security against the worst-case scenario. If they see COD as the most secure option, it would be good for your business to offer them this mode of payment through GrabExpress.
Why Is Cash on Delivery the Best Option for an Entrepreneur Using GrabExpress?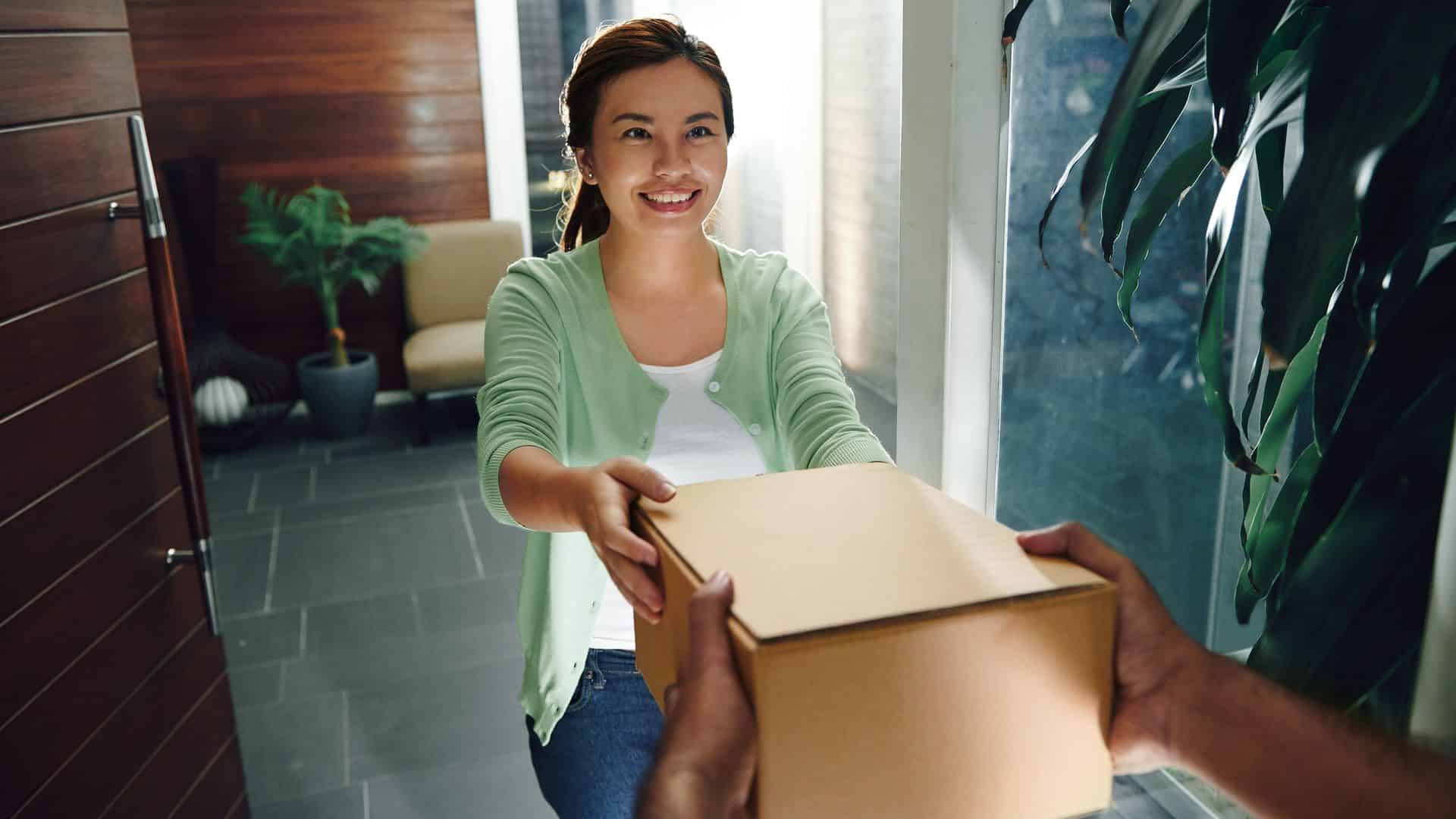 It will be a big boost to your small business if you open up the option to pay using COD. But it's just as important for you to have a reliable delivery partner who can help with your COD transactions.
With GrabExpress on top of your COD transactions, you won't need to worry about accepting your customers' payments and receiving them on time. Here are the benefits that you'll enjoy if you enroll in Grab Madiskarteng Boss Club and activate the exclusive COD perk from GrabExpress.
It Opens You up to Wider Customer Base
The COD option will allow your business to tap into a large market of Filipinos who still prefer to pay in cash. Offering COD may also prevent you from experiencing cart abandonment or getting "ghosted" by customers, which can happen if they find out that you offer only a limited number of payment options. Giving customers the chance to pay through COD while using a reliable instant delivery platform like GrabExpress will significantly increase the reach of your business.
It's a Good Payment Option No Matter If a Customer Is Buying a Low-Value or High-Value Product
Another good thing about COD through GrabExpress is that it's a good option for both high-value and low-value items. Not a lot of customers will want to do a bank deposit or transact with their payment cards when they're only buying low-priced items. With COD, it'll be easier for them to pay for a wide range of items, all without the hassle. COD with GrabExpress is also available for items with price values of up to PHP 5,000, much higher than the limit of competitors.
It Can Build Trust Among Customers and the Business Owner
One other benefit that COD provides is that it can help you build trust and rapport with customers who are buying from you for the first time. COD guarantees that the customer can see the product up close and hold it in their hands before making their payment. Allowing COD will communicate to your customers that you're confident about meeting their expectations when they receive your products. This will encourage them to buy more from you as well as trust you with upfront payments in the future.
It Is Safe and Convenient If You Have the Right Partner
Worried about how you'll implement your COD system? With a partner for growth like GrabExpress, your business will be all set. We promise our madiskarteng bosses a fast, efficient, and organized COD remittance system that has proper checks and balances in place. Properly trained and vetted, our riders can be trusted to honor their commitment to safely deliver your parcels and to handle each COD transaction according to a high standard of honesty and professionalism.
Cash on Delivery Through GrabExpress: A Stress-Free Option for Madiskarteng Bosses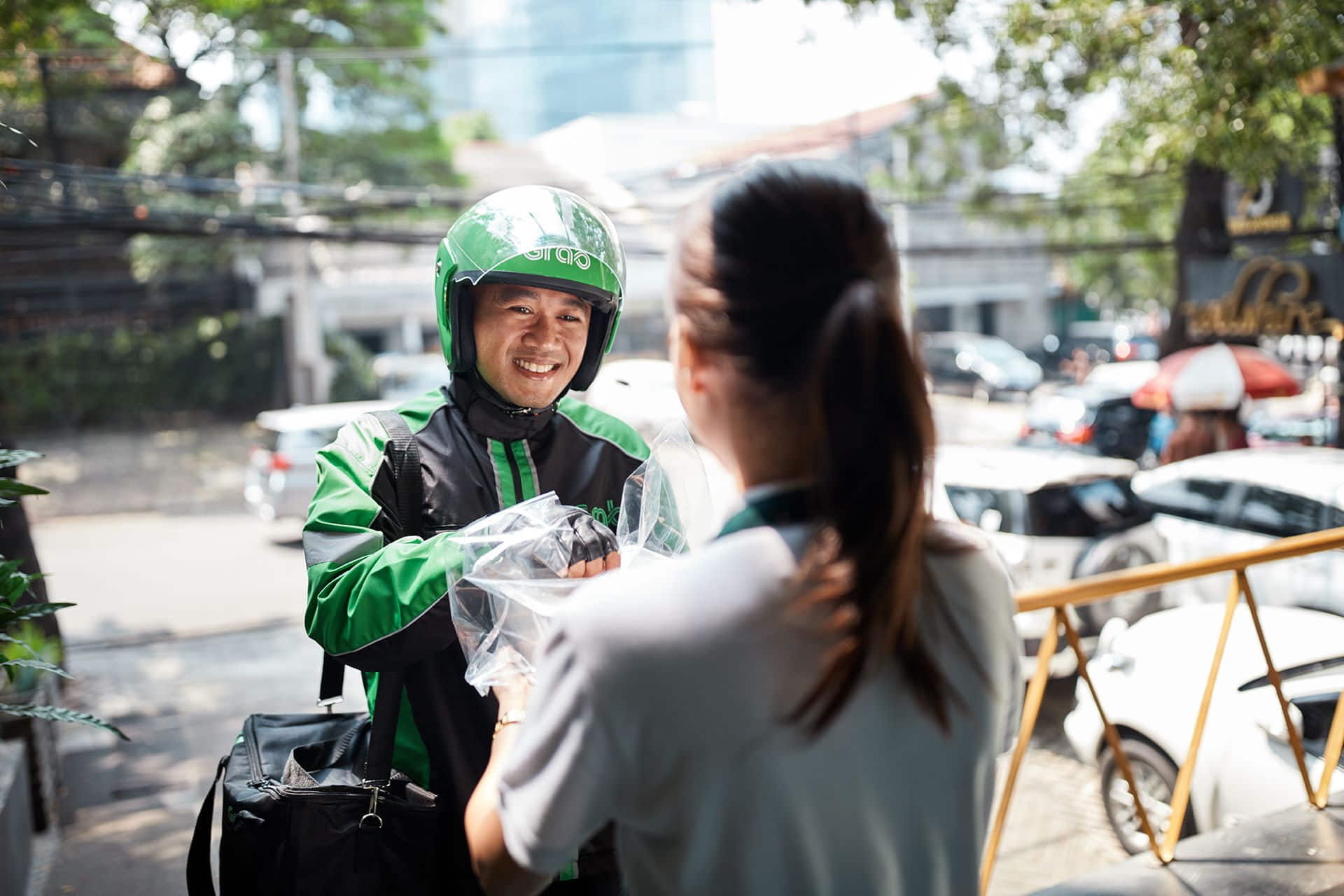 COD is an exclusive benefit for entrepreneurs who are enrolled in Grab Madiskarteng Boss Club, GrabExpress' rewards and loyalty program. Under our system, COD payments from your customers will be remitted directly into your chosen bank account not long after you've finished booking deliveries. 
As mentioned, the maximum amount allowed per COD transaction is PHP 5,000, with GrabExpress guaranteeing cash insurance for that same amount. GrabExpress will also charge a minimal 1% fee of the COD value per transaction. You'll see this deduction reflected in your overall remittance value once you receive the amount. It's simple, straightforward, and worry-free—which is definitely the kind of payment solution you need when you're running a small business!
Why Choose GrabExpress' Cash on Delivery Feature for Your Business?
There are three good reasons why you should sign up for Grab Madiskarteng Boss Club and activate COD as a payment option:
On average, it takes only 48 hours or 2 working days after the COD booking for the remittance to be completed. The funds will reflect immediately in your account once you receive the money. No more sleepless nights worrying about when exactly your customers' payments will come in—you'll have a very clear answer, and a very swift turnaround time, with GrabExpress!
GrabExpress takes care of two essential business tasks for you all at once when you book: delivery of your parcel and accounting of your COD transaction. There will be no more panic attacks because of unreliable delivery services and no more feverish last-minute accounting of customer payments.
Our solution is something that both our madiskarteng bosses and their customers can trust. With GrabExpress' well-trained riders and a reliable COD payment system that is backed by enterprise-class logistics technologies, you can continue to do business at an excellent standard!
How to Activate GrabExpress' Cash on Delivery Option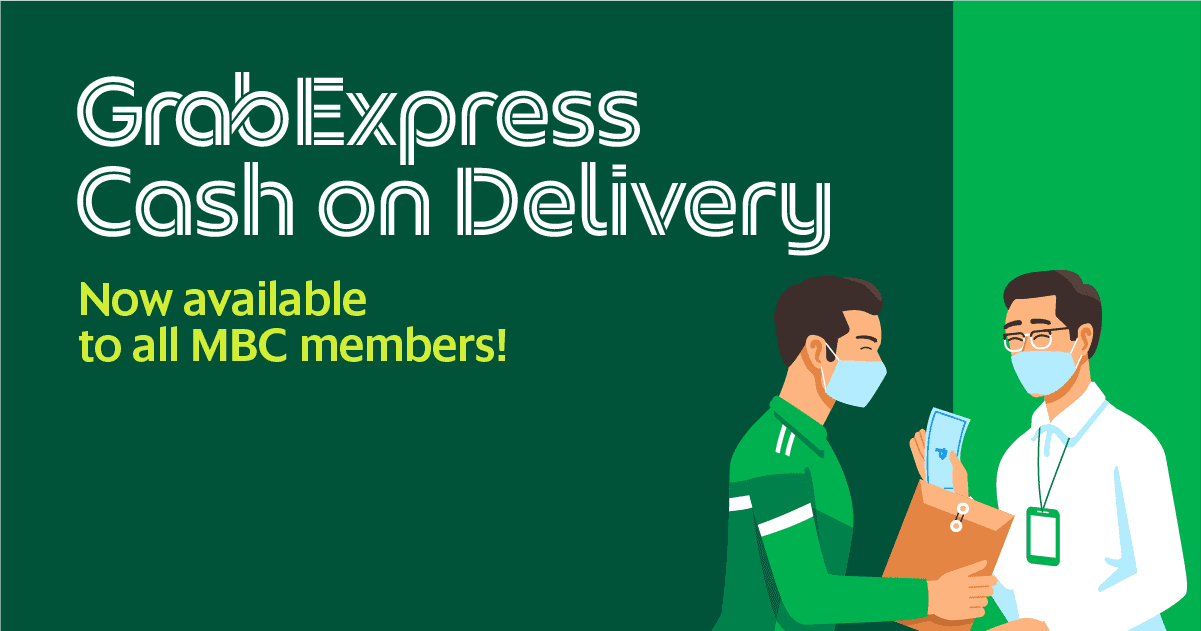 Interested in becoming a madiskarteng boss and utilizing GrabExpress' COD solution for your business? Here's what you'll need to do.
Meet the Quota for Grab Madiskarteng Boss Club Sellers
You must be a full-fledged member of Grab MBC before you can activate the COD option. Complete at least 10 bookings through GrabExpress in order to qualify.
Sign Up on the Grab Website
Wait to Be Verified by the Grab Madiskarteng Boss Club Team
The Grab Madiskarteng Boss Club team will contact you about the status of your application. Wait for updates until you're properly verified for COD bookings.
Receive Updates on Your Remittances Through SMS Notification
Once your application has been approved and you're able to book COD orders, you'll begin to receive text messages from Grab Madiskarteng Boss Club about the amounts being remitted to your account. These notifications will also specify which booking codes these amounts are for.
Troubleshooting for GrabExpress Cash on Delivery Services
We always make sure that our madiskarteng bosses are clear about their money's remittance status and of the safety of our COD system. For the benefit of our MBC members, here are the top three questions that we receive about COD transactions.
Is There a Chance That the Rider Will Collect More Than the COD Value?
Rest assured, our driver-partners are trained to receive only the amount you've specified as the COD value. We take care of concerns about delivery through our official Grab helpdesk.
What If I Inputted the Wrong COD Value?
Be very careful when you input your booking details, especially with regard to the COD value. Give your booking details one last check before booking your rider. In the case of a mistaken COD value input, it's possible to cancel the delivery and rebook with the retailers. However, if you intentionally input the wrong COD value, your COD benefit will be discontinued, and you will be issued a warning from the Grab MBC team.
What If There Are Delays in the Remittance of My Money?
In the case of a delay in the remittance of your money due to technical issues, you will be contacted in advance by a Grab Madiskarteng Boss Club representative. The settlement could take up to 3 business days, for example, when your receiving bank is unable to process the payment. Should this happen, our team will inform you about when your remittances will come through.

Enjoy Hassle-Free Cash on Delivery Today! Become a Member of Grab MBC
Expand the reach of your online business and offer a COD option to your customers through GrabExpress. Join Grab Madiskarteng Boss Club for free, and book enough rides to activate cash on delivery!
SIGN UP NOW
and get P30 OFF on 30 deliveries.