For decades, Filipino consumers have relied on traditional courier companies to deliver their purchases to their doorstep. Customers could place their orders to sellers and expect to receive them after a few days or a week. However, while traditional courier services have satisfied the demand for product deliveries, they have not always provided the best results. It isn't unheard of for packages to get damaged or get lost in the delivery system, for example, and sometimes, the fulfillment process takes so much longer than expected to complete. However, despite this possibility, many Filipino customers continued to depend on these traditional couriers because they were essentially the only option available to people.
Today, as the market evolves and consumer habits change, instant and same-day delivery services are becoming more and more widely available to Filipino consumers. While same-day delivery services typically entail the completion of orders before the end of the day, instant delivery services do them one better with fulfillment of orders within an hour or less after booking. These prompt delivery services are made possible through the use of technology, specifically mobile app-based delivery services such as GrabExpress. With a few taps on their mobile phone screens, customers can order the products they want, pay for them using their online financial accounts, and have them delivered within the hour straight to their doorstep.
Indeed, in the wake of the COVID-19 pandemic, more Filipinos have turned to e-commerce not only for the things they want, but also for everyday essentials. Due to long lockdown periods, many have begun using online platforms to access common goods and services. In fact, Google, Temasek and Bain & Company have reported that the Philippines, along with the rest of Southeast Asia, is experiencing what the researchers call a "flight to digital." In 2020, 37% of all digital service consumers in the country were new to such services, and 95% of them intended to continue their behavior post-pandemic. As it stood, the Philippines' internet "e-conomy" was worth USD 7.5 billion in 2020, and it is expected to balloon to up to USD 28 billion by 2025.
As more Filipinos become more comfortable using digital services, e-commerce businesses have the opportunity to turn new users into long-term customers. It's high time for business owners, especially Filipino online sellers, to take full advantage of this major digital migration by offering instant and same-day delivery services to buyers. There is indeed a growing number of Filipino customers who desire to shop from the comfort and safety of their homes, and these individuals will continue to do so even after the COVID-19 pandemic is over. 
Filipino customers have also developed a greater desire for instant gratification. This is evidenced in the increasing number of customers that avail themselves ofinstant or same-day delivery services if they are offered by the businesses they engage with. That said, this demand will only be met if businesses have a reliable partner that can provide quality and dependable delivery services. And this is exactly where GrabExpress' signature instant and same-day delivery services come in. Today these services, and many other smart delivery solutions, are being made available to Filipino entrepreneurs through Grab Madiskarteng Boss Club or MBC.
GrabExpress and the Madiskarteng Boss Club: Your Key to the Right Diskarte for Your Business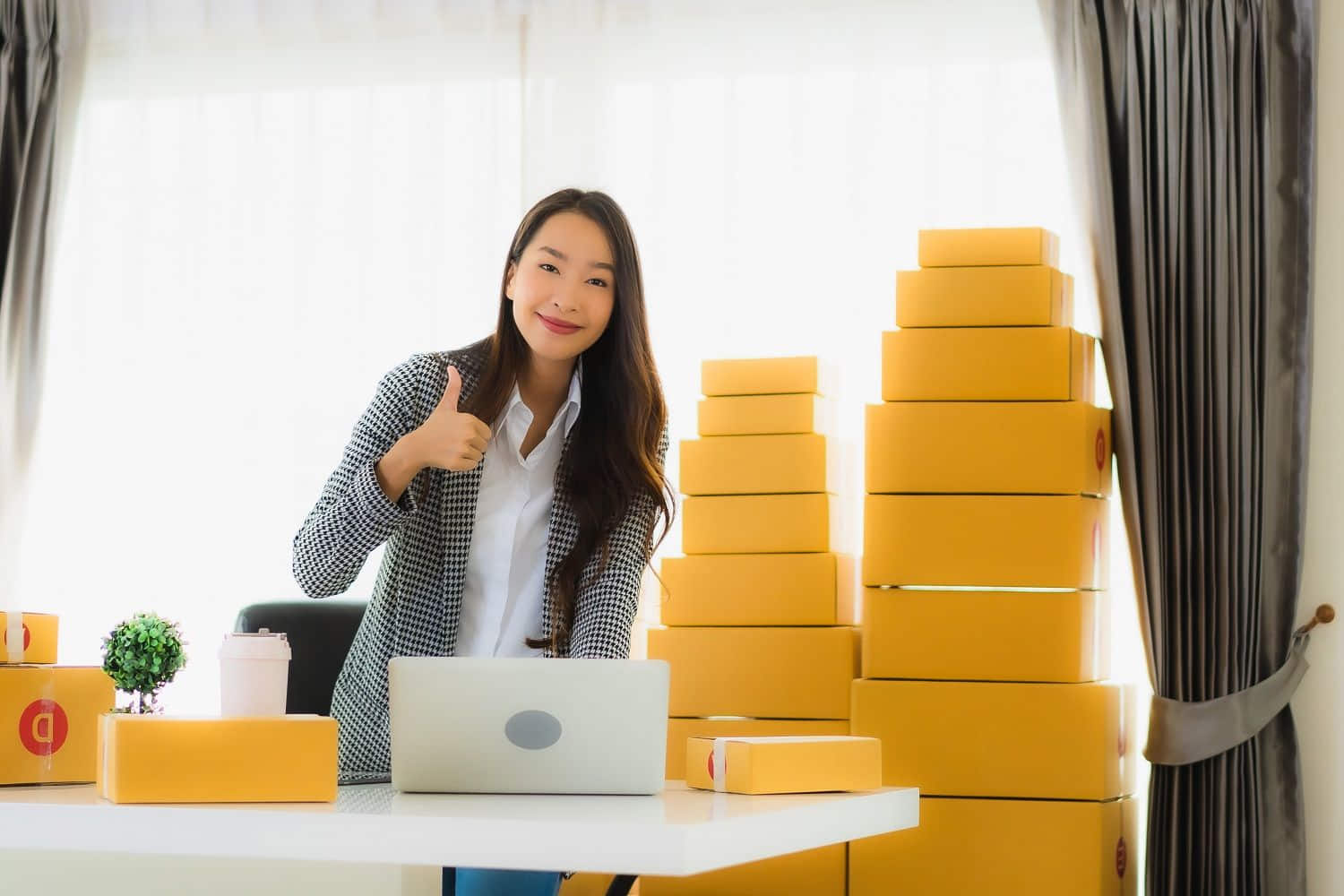 If you're a small business entrepreneur with big dreams of growing your online business, you can effectively do so by joining Grab Madiskarteng Boss Club. Grab MBC is the fastest-growing rewards and loyalty program that caters to Filipino entrepreneurs, one that is supported by a full ecosystem of services from GrabExpress, which business owners can use as diskarte to save money and to provide their customers with the service they deserve.
Members of the Madiskarteng Boss Club have access to instant and same-day delivery services, as well as additional benefits, allowing them to efficiently manage and grow their business. This is vastly superior to the regular GrabExpress experience that non-members have access to. 
Because madiskarteng bosses are hustlers, they are always looking for the most affordable and sulit deals they can use to provide the best services for their customers while growing their business. The perks they can get from Grab MBC loyalty program can definitely help them on the delivery side, ultimately by making delivery cheaper, more convenient, and more efficient. Grab MBC program also provides entrepreneurs with opportunities to add value to their business and hone their business skills. To illustrate, here are some of the benefits that members of Grab Madiskarteng Boss Club will be able to experience:
 Frequent Cashbacks, Rewards, and Promos
As a madiskarteng boss, you are entitled to rebates of up to PHP 700 weekly when you use GrabExpress for deliveries. The more frequently you book deliveries, the more cashbacks you will receive. Ultimately, this allows you to save a lot of money because you get money back each time you book a delivery. Besides cashbacks, members also have exclusive access to rewards and promos under the GrabRewards program, which means you can win prizes and enjoy discounts. Moreover, bosses can earn free ad space promotion on the Grab app. When your business gets featured on the app, you can reach more potential customers that can become regular buyers.
Access to Smart Delivery Solutions
Grab's smart delivery solutions include a dedicated Web Portal that enables madiskarteng bosses to book hassle-free deliveries. It also comes with exclusive access to cash on delivery (COD) that offers the fastest settlement time in the market. You can choose from a variety of delivery solutions that can best serve your customers, including options such as GrabExpress Instant – Motorbike (Bagged), GrabExpress Instant Multi-Stop Delivery, GrabExpress Sedan, GrabExpress MPV, and GrabExpress 4H delivery. With these tools within reach, bosses can manage their business much more smoothly.
A Chance to Be Part of an Exclusive Community of Entrepreneurs
Joining Grab Madiskarteng Boss Club gives small business owners the opportunity to belong to an exclusive community of entrepreneurs. This provides madiskarteng bosses the chance to network with other business owners so they can all help one another. In addition, joining the club provides entrepreneurs with learning opportunities. As a member, you will be invited to exclusive events like webinars, workshops, and learning sessions that will allow you to improve your entrepreneurial skills to further enhance your business.
By tapping into these benefits, madiskarteng bosses can save on delivery costs, provide exemplary customer service, and even learn valuable entrepreneurial skills that can improve their business and services. All of these are vital tools business owners can use on their journey toward entrepreneurial success.
One of the ways that you can take full advantage of your Madiskarteng Boss Club membership is to unlock instant delivery and same-day delivery solutions, which will attract even more customers to your business. These instant and same-day delivery solutions will not only be the most practical solutions for certain items, like those that are fresh and highly perishable. They are also the most secure solutions in terms of the added protection and insurance that they afford each of shipped goods, and in terms of how well they are overseen by GrabExpress' kuyas and ates. 
Joining Grab Madiskarteng Boss Club and unlocking GrabExpress' instant and same-day delivery services lets you take advantage of the following advantages: fast delivery of priority goods, better parcel security, sophisticated real-time tracking and other technology features, and the option to pay cash on delivery. Below we'll discuss more about these things that make customers prefer instant and same-day delivery over traditional courier services.
Faster Delivery of Products for Items That Need Immediate Fulfillment
In many cases, customers need instant delivery due to the perishable nature of the product they ordered. These types of products include food from restaurants that need to be delivered within the hour, as well as perishable grocery items that might need refrigeration. Other products that require at least same-day delivery include delicate flower arrangements and gifts that need to be delivered before end of day.
When it comes to food delivery, restaurants are mindful of their food's quality. As much as possible, they want their dishes to be as hot and tasty for consumers when it reaches their tables. To keep their dishes warm and appetizing, restaurant owners must partner with a reliable instant delivery service provider such as GrabExpress. This ensures that the food remains intact and reaches customers in time for lunch or dinner.
Apart from restaurant food, many people place instant or same-day orders for groceries, such as fresh fruits and vegetables, and even  meat and seafood. It's also a great way for people to stock up their fridge with enough food items and beverages, especially if they don't have time to buy groceries themselves.  
These days, one of the most important reasons people order their groceries is to limit outdoor travel during the COVID-19 pandemic. In light of the current health crisis, it's  safer for people to have everything delivered instead of having to go out to purchase these things in person. Even after the pandemic, same-day grocery delivery services are a convenience that people would likely still be happy to use.
Other items need to be delivered in a timely fashion because they are intended to be gifts to the recipients. For instance, customers usually place flower delivery requests during special occasions, such as Valentine's Day, Mother's Day, wedding anniversaries, and birthdays. As such, same-day delivery services for fresh flower arrangements are a must.
Flowers are perishable products that must be delivered by courier services as soon as possible. To make customers happy, flower shops must ensure that the arrangements are vibrant and unspoiled once they reach their recipients.
Apart from flowers, any gift item that's specifically sent during a special occasion must arrive in a timely manner. These can be things like electronic gadgets, jewelry, clothes, books, and so on. Customers expect their gift to be received by the recipient at a particular time of the day. Thus, it's crucial for courier services to provide reliable instant or same-day delivery to ensure that gifts arrive as expected.
Better Parcel Safety and Security

In the instances listed above, it's apparent that instant delivery and same-day delivery are among the most convenient solutions for moving goods. But thanks to the careful handling and added protective measures taken on by GrabExpress, these two delivery options may also be the safest and most secure.
Below are the benefits that both the madiskarteng bosses and their customers can look forward to when they're using GrabExpress' service.
Instant Delivery Curbs Both Sellers' and Customers' Anxieties About High-Value Items
Whenever a high-value item is involved in the transaction, the stakes feel higher for both customers and sellers. Both are likely aware of the horror stories that abound with regard to deliveries of high-value items—for example, that of a customer receiving their parcel late and opening the box to discover a large rock instead of the gadget they paid for.  
By choosing trustworthy instant delivery services via GrabExpress, you'll ensure that that never happens to your customers. The sooner the product is in your customer's hands, and the sooner they can verify that what you've sent them is the real deal, the less anxious either of you will be about the item delivery. Allow your customers to opt for instant delivery of high-value items, like gadgets or designer apparel, instead of taking chances on a traditional courier.
Instant Delivery Allows Customers to Receive Specialty Items Quickly and in One Piece
The same line of thinking may apply to transactions involving specialty goods, like vinyl records, comic books, or anime figurines. The longer a delivery takes, the more chances there will be for these items to get stolen, lost, or damaged along the way.
You can prevent these unnecessary risks by booking instant delivery or same-day delivery for your customers via GrabExpress. If they receive items quickly and in one piece, there's a higher chance that they'll continue to patronize your online business.
GrabExpress Driver-Partners Are Trained to Take Utmost Care of Packages
Part of the best-in-class training that GrabExpress driver-partners receive is how to handle packages of all types. You can rest assured that your driver knows how to transport your goods and how to prevent damage to the items while they're on the road.
Aside from how to physically handle different types of parcels, GrabExpress drivers are also trained to be honest, courteous, and efficient in overseeing instant and same-day deliveries. At GrabExpress, we have utmost faith in our drivers, and we think that access to our fleet will be a valuable asset to your small business.
Madiskarteng Bosses Get Extra Bagged Protection for Their Parcels
One perk that you can enjoy as a madiskarteng boss is extra protection for your most time-sensitive or delicate goods. On top of the regular GrabExpress Instant – Motorbike service, MBC members have exclusive access to a GrabExpress Instant – Motorbike (Bagged) service. This option allows entrepreneurs free use of an insulated bag during delivery.
Not only does this guarantee that your customers receive their items quickly, it also ensures that the items arrive in their ideal condition. Whether you're moving a hot tray of sushi bake or some ice-cold drinks in PET bottles, or having flowers delivered to your customers, the GrabExpress Instant – Motorbike (Bagged) service will allow them to enjoy your products to the fullest.
GrabExpress Deliveries Are Covered by the Padala Protection Program
Using the GrabExpress system for instant delivery and same-day delivery also allows your customers to benefit from insurance via GrabExpress' Padala Protection Program. Under this program, items valued at PHP10,000 and below are insured by GrabExpress.
Sellers and their respective customers need only be aware of the fine print for specific items. For example, for items like perishable goods, fashion jewelry, and bottled drinks, up to PHP 5,000 cash value can be insured. There's also a cap of PHP5,000 insurance value for cash on delivery (COD) payments, since the COD limit itself is PHP5,000. All the same, both you and your customers can breathe a little easier knowing that the items have extra protection from GrabExpress.
App-Based Instant Delivery Services Come with Real-Time GPS Tracking and Other Tech Features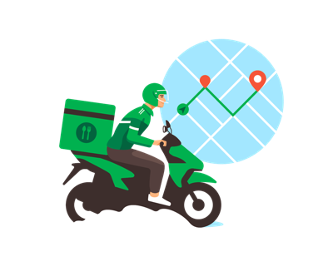 Another appealing aspect of instant delivery and same-day delivery via GrabExpress is the latter's use of extensive tech features. While most traditional couriers have some form of GPS tracking in place, they don't provide the real-time views and communication that GrabExpress does.
You can build trust among your customers by using a seamless, real-time, and trackable delivery solution like GrabExpress. Joining Grab Madiskarteng Boss Club also allows you wider access to the platform's most useful features. 
Customers and Sellers Get a Real-Time View through GPS Tracking
Both you and your customers will want to know the status of the delivery in real-time, especially if a time-sensitive or high-value item is involved. While the GPS system of a traditional courier can give you some insight about whether the parcel has left the facility, whether the parcel is in transit, or whether it's already arrived at the customer's address, it usually doesn't get more specific than that.
In contrast, the GrabExpress system will allow you a quick view of which city, barangay, or street the driver is in at any given time. Your customers will have the same visibility, and so they'll know when to expect their package instead of just guessing about when it will arrive.
Customers, Sellers, and GrabExpress Drivers Can Communicate About the Status of Their Delivery
Another advantage of the GrabExpress instant delivery and same-day delivery system is the instant communication it allows between customers and drivers, as well as sellers and drivers. Thanks to GrabExpress' straightforward messaging system, there's a lot of room for real-time updates regarding the status of delivery and any obstacles that might get in the way of the parcel's timely arrival.
For example, if there's a big traffic jam in a certain area because of a road accident, the GrabExpress driver can give both the seller and the customer a heads-up. That way, all parties involved can be crystal clear about the factors affecting delivery time.
Customers Can Receive Their Products Through GrabExpress's Efficient Multi-Stop Delivery System
One exclusive advantage that madiskarteng bosses have at their disposal is the ability to plan multiple-destination  deliveries through the GrabExpress Instant – Multi-Stop Delivery service. There's no need to book several different GrabExpress rides for deliveries that will be made in the same area. Through an exclusive feature for MBC members, sellers can book rides that will make multiple stops, and thus settle multiple deliveries using one route.
As a seller, you'll benefit from this additional diskarte with your deliveries. It'll be good for your customers, too. Since GrabExpress is delivering their goods using an optimized route, they'll enjoy timelier and more efficient deliveries.
Cash on Delivery (COD) Is Available If the Seller Uses the Right Service Provider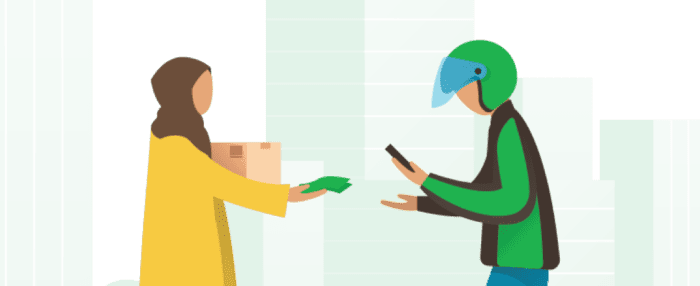 Not to be forgotten is the exclusive COD payment option that's available to MBC members and their customers. MBC members must complete a quota of 10 bookings through GrabExpress in order to qualify for the COD perk. But once COD is activated, customers will have the ability to settle their deliveries using cash.
There are several reasons why customers will choose COD if they can trust the seller and their respective service provider. First, it may be the payment option that's quickest for them. Second, it may be the most convenient way for them to pay for your items if they're having trouble accessing their banking app or topping up their e-wallet. Aside from customers themselves, COD will also be rewarding for MBC sellers. Madiskarteng bosses who have activated COD can receive payments through GrabExpress's trustworthy remittance system, which will remit earnings straight to their bank account within 48 hours or 2 working days.
Here are the good things that will come out of the ability to oversee COD transaction made within the GrabExpress system:
Customers and Sellers Can Cultivate Trust, Thanks to the Cash on Delivery Option
Not only will your customers benefit from the timely arrival of their parcels—they'll also be able to hold off payment until the product is already in their hands. For customers, COD serves as a vote of confidence in the seller's ability to deliver. It means that the seller has no intention of running off with the customer's money before the delivery is completed.
As such, the COD option enabled by GrabExpress can increase trust among customers and sellers. It can also motivate the former to patronize the latter's services again next time.
Customers Can Settle Deliveries with a High Value Limit Using Cash
Madiskarteng bosses will have a significant competitive advantage when they activate COD for instant deliveries. If they qualify for COD, that means that their customers can settle COD payments that are up to PHP5,000 in value—which is more than that of other delivery services.
If your own customers pay for your items using COD, they'll also be insured by up to PHP5,000. So far, no other program affords the same COD privileges that Grab Madiskarteng Boss Club does.
GrabExpress Drivers Can Facilitate Accurate Cash on Delivery Payments
As a certified MBC member who's qualified for COD payments, you won't have to worry about settling all of them. GrabExpress promises accurate and transparent handling of all COD payments accepted during instant deliveries.
You can rely on GrabExpress' friendly and honest drivers to accept the exact COD amount you entered in your booking details. With the payment system fully accounted for, you and your customers can enjoy the full benefits of the COD option as well as quick and straightforward delivery.
Instant and same-day delivery services will allow you to satisfy your customers and grow your daily hustle into a thriving business. Make the most of it by using fast, safe, and innovative delivery solutions.
Unlock instant delivery, same-day delivery, and a host of other helpful features from GrabExpress once you sign up for Grab Madiskarteng Boss Club. Join today and become a certified madiskarteng boss. Membership is free!
SIGN UP NOW
and get P30 OFF on 30 deliveries.