The ubiquity of smart devices and reliable internet access is a game-changer for many people who wish to explore different means of improving their income and achieving financial independence. In the past, setting up even just a small business required significant monetary and fixed asset investment, so much so that this dream remained out of reach for most regular Filipinos. These days, however, the popularity of online shopping has democratized the business landscape for individuals with an entrepreneurial spirit. It's entirely possible to start an online business at home or even while pursuing a career in an established company. Indeed, many small businesses with physical stores are also making an effort to expand online in order to cater to the needs of digital natives and immigrants alike.
Take note, however, that it still requires a bit of tech savvy to initiate and grow an online business, especially in today's hypercompetitive e-commerce environment. To stand out from the competition, you have to make the most of the tools that are available to you. You have to be madiskarte so that you can not only save money but also provide the best possible service to your customers.  
Here are some of the technologies that you should be using to carve out a space for your business in the digital sphere.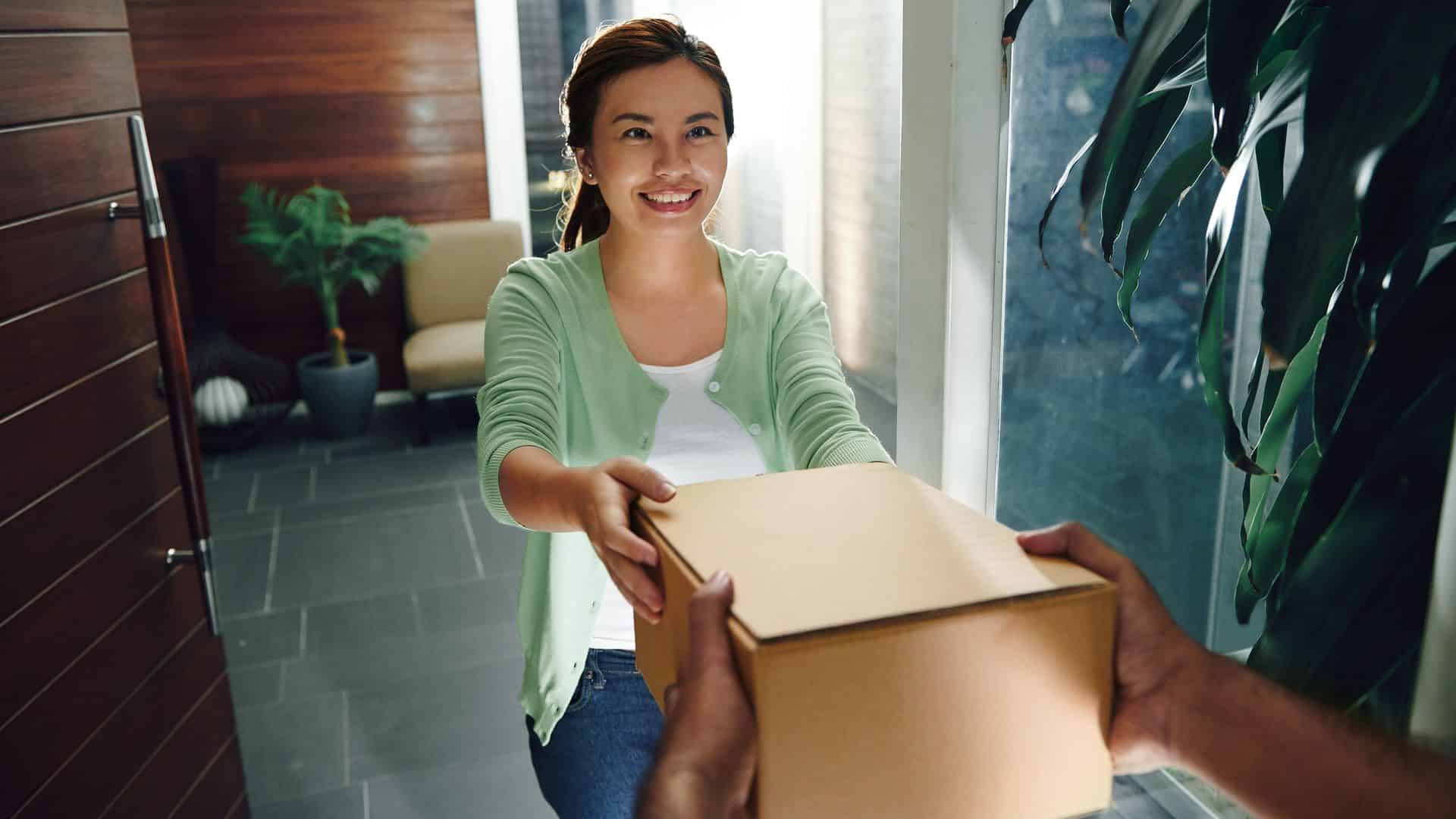 The first thing you need when launching a digital shop or expanding your business online is a reliable shipping partner. It's entirely possible to set up an online store without having an official website—you can use your social media channels to accept orders, for example—but you need the services of a shipping company to send your wares to your waiting customers. 
The trouble is that not all shipping companies offer convenient and cost-effective delivery services to micro, small, and medium-sized enterprises, including those that are just setting up shop. Enterprises of this scale have different needs compared to businesses with more sizable operations. At the same time, shipping companies that cater to large businesses typically offer attractive deals for large-volume orders, which is an arrangement that's often too expensive for startups and smaller companies. 
A budding online business like yours needs a courier or a delivery service provider that offers appropriate solutions that can help your enterprise set a solid foundation and position itself for growth. The good news is that there are plenty of shipping companies that are focused on helping small enterprises get off the ground, chief among which is GrabExpress.  
In 2020, GrabExpress launched a rewards and loyalty program called Madiskarteng Boss Club (MBC) for owners of micro, small, and medium-sized local businesses that are looking for ways to grow their operations even in the midst of the COVID-19 pandemic. Specifically targeted to online sellers, this program makes use of GrabExpress' simplified and cost-effective delivery services while rewarding sellers with cashbacks and other perks that they can use as diskarte to grow their business.  Moreover, MBC members become part of an exclusive community of entrepreneurs, people who are focused on helping one another to learn strategies and to develop skills that will help them control the trajectory of their commercial endeavors. 
Is GrabExpress the right courier service for your growing online enterprise? Here are some of the considerations you need to think about when choosing the right delivery partner.
Where is your business located and where can you find most of your customers? If your business is based in Metro Manila and you're accepting orders from as far away as the Visayas and Mindanao, then it makes perfect sense to choose a traditional courier that can carry out long-distance deliveries. If, however, you are based in Metro Manila but most of your customers are just from within the metro as well, then relying mostly on a local delivery service provider whose drivers know the city streets like the back of their hands is the most ideal setup.
GrabExpress, for example, currently operates in the following areas: Metro Manila; the provinces of Rizal, Bulacan, Cavite, Laguna, Pampanga, Tarlac, and Albay; and the cities of Baguio, Olongapo, Lipa, Metro Cebu, Iloilo, Bacolod, Tacloban, Dumaguete, Davao, Cagayan de Oro, Metro Zamboanga, General Santos, and Butuan. If you do business in these areas, then you can count on GrabExpress to connect you with a wide network of local riders. In addition to being knowledgeable about their service areas, these riders also undergo vetting and extensive training, so you're sure that your parcels will be handled with care and delivered according to your instructions.
The size and volume of goods you need to be delivered should also play an important part in your choice of delivery services. What are your products and how many items are you expecting your courier service to transport at any given period? Can a rider in a motorcycle deliver your goods safely, or would you prefer that your goods are delivered using a car? Knowing this ahead of time will help you determine the type of vehicle you want your rider to have, as well as provide you with a good idea if you're getting a great deal from your shipping service provider.
GrabExpress, for example, offers the services of drivers that primarily use bicycles, motorcycles, sedans, and multi-purpose vehicles to complete their deliveries, and you can choose between these vehicle types depending on your needs. For instance, GrabExpress Instant – Bike and GrabExpress Instant – Motorbike are premium delivery services that offer on-demand door-to-door deliveries involving smaller items, while GrabExpress Sedan and GrabExpress MPV use sedans and multi-purpose vehicles to accommodate bigger items of up to 300 kilograms in weight.
How long will it take for your package to reach its intended destination? These days, many customers are expecting online sellers to provide them with quick delivery, and whether your business lives up to this expectation or not depends on the delivery service provider you partner with. Ideally, your choice should offer a balance between speed and affordability. If you can find a delivery partner that offers instant and same-day delivery services at a reasonable price, then all the better. GrabExpress is a top-of-the-mind option among entrepreneurs and regular consumers who want to enjoy excellent delivery services. MBC members, however, are able to access more of the smart delivery solutions that are offered by GrabExpress.
For instance, there is GrabExpress Instant – Bike, which is a great choice when you need to deliver orders to your customers within an hour. There is also GrabExpress Instant – Bike (Bagged), which makes use of insulated bags for when you have orders that need extra protection. In addition, MBC members can also make use of GrabExpress Instant – Multi-Stop Delivery, a service that lets business owners send a batch of goods to different locations with just one booking. The best thing about this service is you can arrange the sequence of deliveries, allowing you to send packages in the most efficient and time-saving manner possible.
It's normal to want to track your product while it's being delivered, and your customers likely feel the same way as well. A courier company that automatically offers tracking services will give you and your customers peace of mind when you're still waiting for the ordered item to reach its destination. This feature can also help you get to the bottom of delivery issues and take steps to ensure that they will be minimized in the future if the said challenges can't be avoided altogether. GrabExpress uses tracking technology to make sure that you know exactly where your package is as soon as you hand it over to the rider and until the item is delivered to the customer. If you're wondering where your package is at the moment, you can simply check the Grab app to see the rider's location on the map as well as to review your previous deliveries in a multi-stop setup.
Your business is a client of your delivery service provider. When something goes wrong, does your courier provide you with an avenue for addressing your concerns? How does the shipping company fare when it comes to customer service, and do they offer insurance for the packages that they ship on behalf of your business? GrabExpress has an online help center that caters to the concerns of passengers, drivers, and merchants, and you can use this as reference when addressing particular concerns in the booking and delivery process. The good news is that GrabExpress takes a proactive approach to reducing problems in its delivery service. The company works with riders that have been vetted and trained properly, and each booking is covered for up to PHP 5,000 by insurance.
Price is a significant factor when deciding on a courier service, but it's not always a smart idea to go with the most affordable option. Weigh first if the price that the delivery company demands is worth the quality of service they provide and the benefits that your business enjoys while the rider is completing your commercial transactions. Check as well if the delivery service provider is offering promos, rebates, and other perks before you sign up for their services. 
The Madiskarteng Boss Club by Grab, for example, offers a wealth of cashbacks and rebates that will appeal to business owners who have refined the hustle lifestyle into an art form. MBC members get to enjoy practical, smart, and cost-effective delivery options and a rewards program that will help them offset the cost of the delivery service. They have access to a rebate scheme and challenges that can help them get up to PHP 700 worth of rebates every week, for example. Every peso and diskarte counts when a starting entrepreneur is running and growing an enterprise, and the MBC program helps business owners make the most out of their earnings through opportunities to earn cashbacks and rebates with every delivery booking. 
Cash on delivery or COD remains to be one of the most popular ways for paying online purchases in the Philippines, with anywhere from 70% to 90%  of consumers still preferring this payment method. If you want to use COD as your main mode of receiving payment, though, make it a point to work with a courier service that you can trust and that offers fast remittance turnaround time. After all, you don't want to risk losing track of your money or have the courier service keep your money on hold for longer than needed. 
GrabExpress is keen on minimizing the payment turnaround time for MBC members who use the service's cash-on-delivery option. MBC members can rest assured that their money is in safe hands while they're waiting for it, as each GrabExpress booking is insured for up to PHP 5,000. Businesses that rely on GrabExpress COD can expect to receive the payments from their customers within 48 hours or 2 working days of the booking—the fastest settlement period offered by any delivery service provider in the market today. This way, micro, small, and medium-sized business owners can quickly reinvest the money they earned. 
Establishing a professional relationship with a reliable courier company will give you an edge over the competition, as you'll be able to complete your transactions in a timely manner without having to scramble for a different shipping provider every time. GrabExpress, through Madiskarteng Boss Club, offers practical business solutions to small businesses that use GrabExpress as their preferred shipping service provider. It's the perfect option for budding entrepreneurs who want a shipping service that understands their current needs and can grow with their business.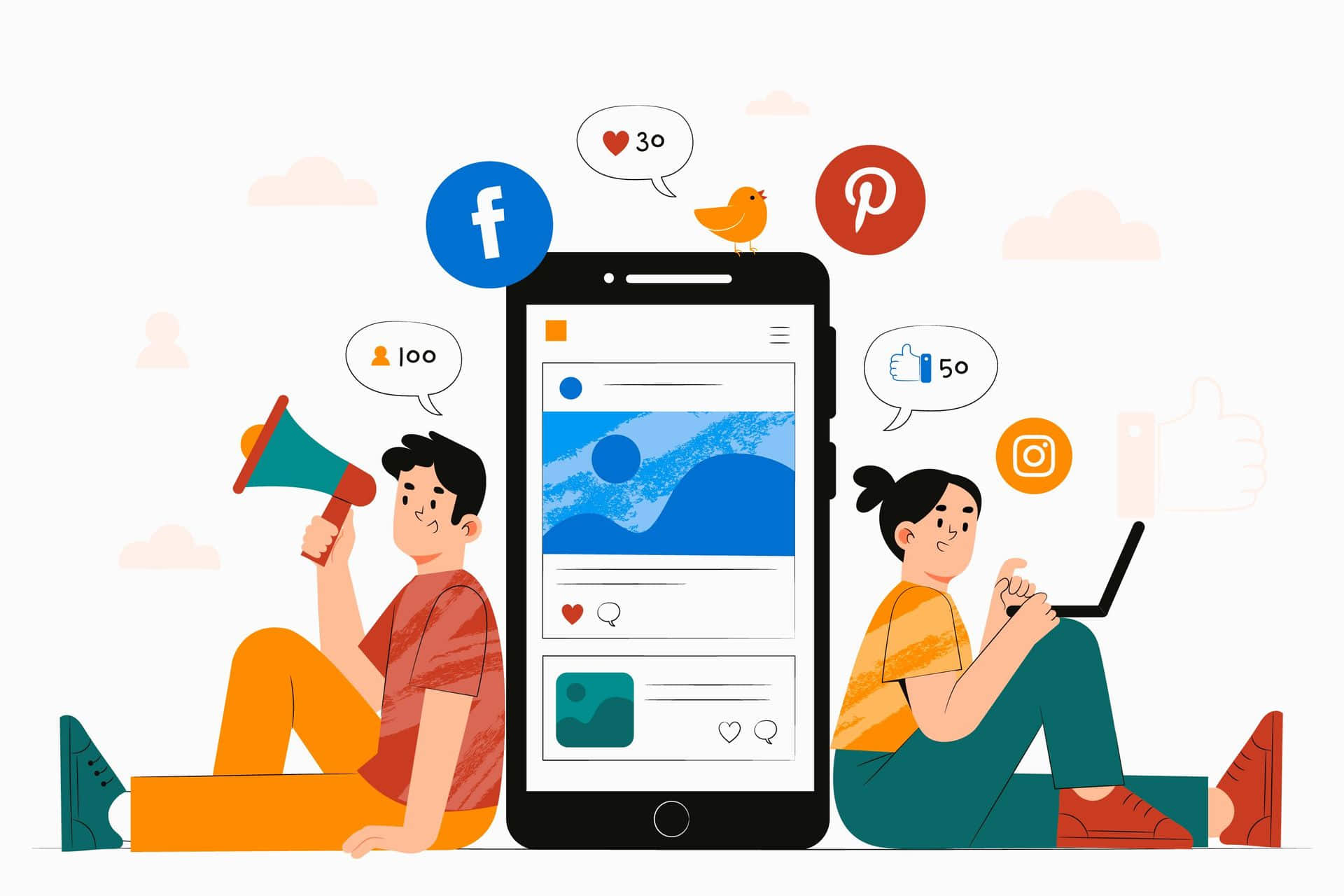 Signing up with an e-commerce platform or an e-commerce marketplace  can be too big of a commitment for many newbie sellers who are still finding their footing in the digital space. Also, there are many highly independent individuals who prefer not to use a middleman as they grow their business. If you belong to either group, then you'll be glad to know that working with an established e-commerce platform is not the be-all-end-all scenario for small enterprises. Many retailers and small brands have built a name for themselves and amassed a solid following online by relying solely on their social media accounts.
Growing your business using your official social media accounts is a process that has plenty of steps, some of which can be quite challenging to accomplish in the beginning. With consistency, though, you'll be able to find your audience, connect with them better, and keep them engaged. Here are some helpful tips for turning your social media accounts into an avenue for advancing your entrepreneurial journey.
Choose the Right Platforms
More than 89 million people in the Philippines use social media platforms, and while established social media sites have amassed a loyal user base for many years, new websites spring up every now and then to pique the interest of Filipino internet users. 
While using social media casually is considered a pastime, maintaining social media accounts for your business can be a time-consuming task. To maintain the quality and consistency of your posts and to adequately respond to the messages from your customers, it's a wise choice to stick with social media platforms where you are more likely to find your audience. Currently, the only social media networks with over a billion users are Facebook, YouTube, WhatsApp, Instagram, and We Chat. Unless you're targeting a very specific niche, it's likely that you'll find the bulk of your customers on these networks.
What's your ideal audience like? What are their interests and what are they looking for when they use social media? If you're not sure how to answer this question, you can take a look at the businesses that offer the same products and services as yours does. Which demographics follow their social media pages and what do they do to keep their audience interested? Developing the 'persona' of your business can also help you attract the customers that you want to work with. If your business deals with products that the general public uses, such as healthy food items, why not set up an approachable and helpful social media persona that champions health and wellness, for example? If you're looking to attract people with a particular taste—vinyl record collectors, for example—then it's a good idea to set up a business persona on social media that's knowledgeable in this particular topic and understands the specific challenges of the hobby you want to promote. 
Building a community of like-minded individuals is one of the goals of maintaining a social media account for your business, and this would be difficult to do if you do not interact with the members of your network. When posting, make an effort to connect with your followers by asking questions, making polls, encouraging them to share insights, and even holding promos and contests. This will help you make more meaningful connections with your network and encourage interactions within the group. 
Many social media networks like Facebook and Instagram have acknowledged their platforms' potential for supporting commercial endeavors, and they have taken steps to make it easier for micro and small business owners to sell their wares and services online. Facebook has an active marketplace where you can sell your goods to the people near your area. You can use this feature to increase awareness for your brand, create catalogs of the products that you are selling, and even accept orders and turn your goods into money. Instagram also has features that are designed to help boost sales using the social media platform. This network shines in building and showcasing your shop's collections, tagging on-sale items on your photos, and even aiding conversions through its checkout function. Check out these features and see how they can improve the visibility and sales of your retail shop. 
Your commercial social media account is a work in progress and an ongoing research endeavor. Take a look at your profile, posts, and performance periodically to see which ones work and keep your audience engaged. How you go about this will depend on the analytics features available on your chosen social media platform. If you're on Facebook and Instagram, you can use Facebook Business Suite to determine the demographics of your followers and measure how many likes your posts got, and even how many people it has reached so far. You can then use this information to adjust your marketing and advertising efforts. Doing so will help you develop more effective campaigns on social media platforms. 
As you go along, you can start planning your posts and actions on social media ahead of time. This will help you cut down on the time you need to spend online without compromising the quality of your interaction with your followers. Even after you've launched your online store, maintain your social media accounts as these will help you direct more traffic to your website.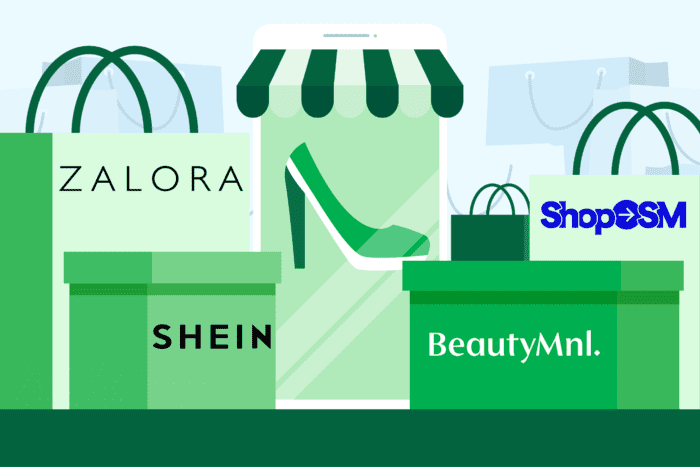 An ecommerce website serves as a dedicated digital store for your business. You can fully customize your online store to provide your customers with exceptional online shopping experiences. Here, you can display your products and services so that your customers can view them properly, make smart purchasing decisions, and complete their transactions.
Your website can also help you strengthen your company branding, serve as the launching pad for your new products and promotional campaigns, and accept messages from customers who have questions about your products and services. It's basically a customized online store with your name on it front and center—your very own commercial space on the internet. When customers search for your shop online, they'll easily see your dedicated website and know for sure that you're selling authentic products. This reinforces your branding, builds your website's credibility, and sets your business apart from resellers who have decided to build their online space in general marketplaces like Lazada and Shopee.
But more than having your own online store with a unique look, having a website for your business gives you access to a wealth of information that you can use to make your enterprise thrive in the digital space. For example, you can track your visitors' journey from being a casual browser to becoming a returning customer, the average time visitors spend on a particular page, and where they typically stop in the conversion funnel. You can then use this information to apply improvements in the website and the conversion process.
What do online shoppers expect to see when they visit an ecommerce website? Here are a few elements that you might want to pay attention to as you're setting up your online store:
High-quality images of your products and services
Detailed descriptions of the items that are on sale
The prices of the products and services you are offering
Customer support services like live chats and contact us forms
Shipping options or the fulfillment services you're working with
The payment channels your business accepts, like cash on delivery or credit card
The terms and conditions that customers agree to when buying from your store
Information about your business, such as its mission, vision, and history
There are plenty of affordable ecommerce website hosts that offer easy-to-follow instructions and practical assistance to business owners with limited technical experience when setting up an online store. Weebly, for example, will ask you questions to determine the best possible design for your online store and provide practical and beginner-friendly tips for implementing the said design. There's also Wix, Squarespace, and Strikingly that provide competitively priced website building options. Further down the line, there are platforms like Shopify, Magento, and WooCommerce, which offer more advanced customization options that you can take advantage of.
At the same time, you can work with professionals who can help you build a website that's aligned with your branding and business goals. The former is a cost-effective option for business owners with a basic understanding of technical website design, but the latter is a hassle-free way of ensuring that the foundation for your online shop is set on solid ground.
Starting a business now is a great way to test your entrepreneurial acumen, pick up skills and strategies that will help you in your journey, and see a lifelong dream come to fruition. Explore the digital technologies available to budding entrepreneurs like yourself today and see how these tools can help you ensure the stability and sustainable growth of your business.