Establishing a business is an infinitely rewarding yet challenging task, even now when it's supposedly much easier for regular people to start micro, small, or medium-sized enterprises. Entrepreneurship, however, doesn't have to be a lonely road. Finding the right partner in growth and a community of like-minded individuals can help you stay inspired and focused on your goals. 
In addition, belonging to a program that supports Filipino entrepreneurs gives you access to money-saving solutions that you can use as diskarte for your business, all while also receiving practical assistance and advice from experienced individuals who understand the particular challenges that you are experiencing.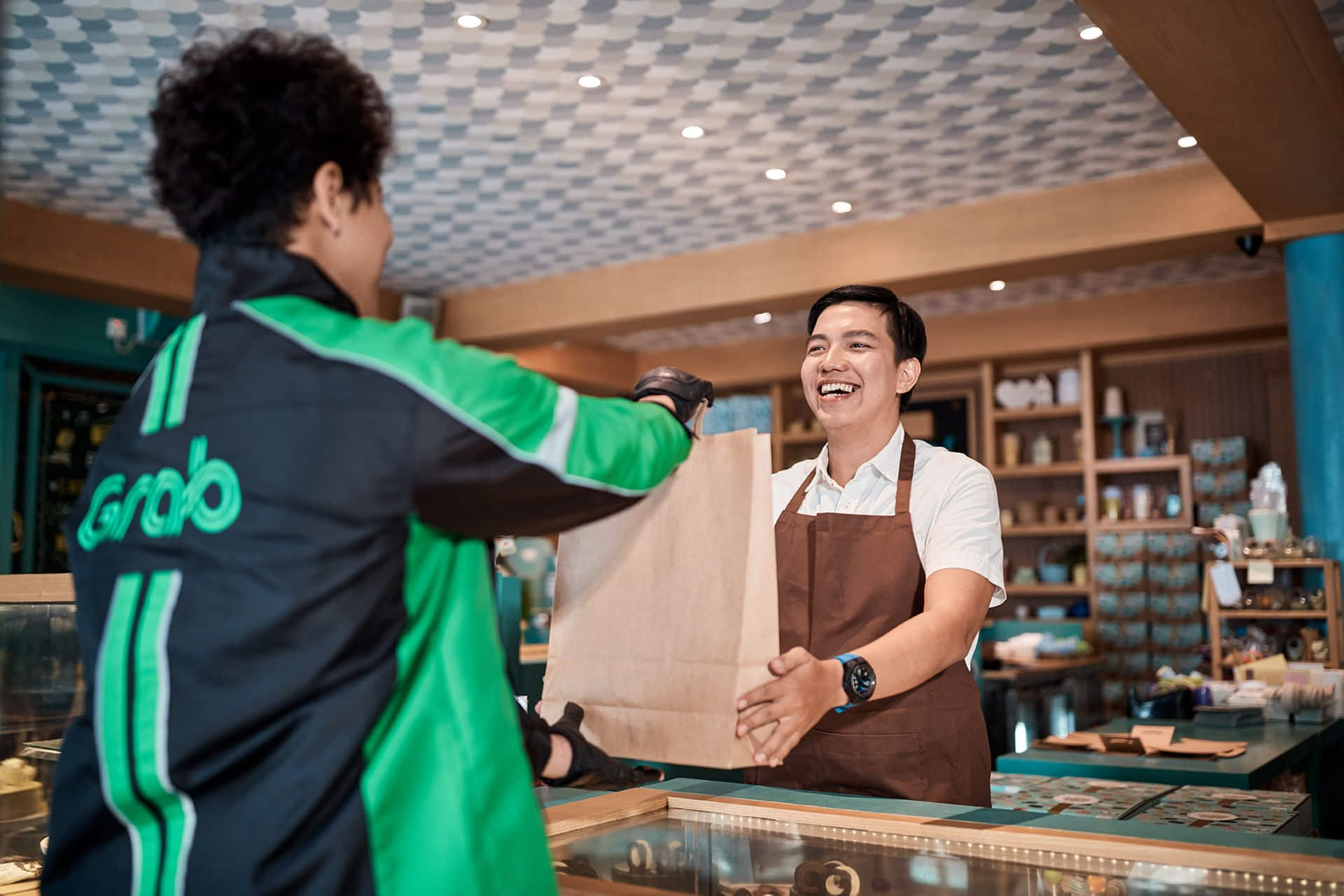 What an MBC Membership Can Do for You
Providing a platform where online sellers can access the cheapest and most sulit promos, and building a community that helps them grow their businesses is indeed the goal of Grab Madiskarteng Boss Club or MBC, a rewards and loyalty program that specifically caters to entrepreneurs who use GrabExpress. Launched in June 2020 to help online sellers adapt to the challenges brought about by the new normal, MBC offers its members convenient solutions that allow them to face the challenges of being an entrepreneur head on. Here are some of them:
Reliable Delivery Services
Having built a name in the transportation sector, Grab, through GrabExpress, brings to the table timely, high-quality, and scalable delivery services that are aided by the latest in booking and tracking technology. This is the same delivery service that members of Grab MBC trust and rely on to carry out order fulfillment services on their behalf, and it's a delivery solution you can get access to once you become a madiskarteng boss yourself. 
GrabExpress offers instant and same-day delivery solutions to entrepreneurs who need to get their products to their customers as soon as possible. These include:

GrabExpress Instant – Motorbike
This basic on-demand door-to-door delivery service uses a motorbike to deliver orders within 1 hour. Not only is it fast, it also takes advantage of real-time tracking and notifications. You won't ever have to wonder again where your parcel currently is.

GrabExpress Instant – Motorbike (Bagged)
Do you need to send your customers perishable food items, fragile goods, or products you'd like to protect from rain? Choose this service if you do. It uses insulated bags to preserve the integrity of your packages.

GrabExpress Instant – Bike
Are you just shipping small items that you want to deliver quickly over short distances? This instant delivery service is just the ticket. With GrabExpress Instant – Bike, our driver-partners use bicycles to deliver goods within an hour as well.

GrabExpress Instant – Multi-Stop Delivery
This service lets you add multiple drop-off points when booking a delivery, which means you can get multiple parcels picked up and delivered to various customers.

This service consolidates orders from other sellers, and they are all delivered within 4 hours. That's a little longer than our instant delivery services, but it's still same-day delivery. Plus, GrabExpress 4H is cheaper than most of our other services.

GrabExpress Sedan can accommodate bigger packages, but it won't take days to deliver your parcel, unlike with other courier services.

If you need an even bigger vehicle than a sedan, GrabExpress MPV is the answer. With the help of our driver-partners' multi-purpose vehicles, you can deliver anything from appliances and furniture to bulk orders containing multiple products.
Currently, GrabExpress is available to businesses based in the following locations: Metro Manila, the provinces of Rizal, Bulacan, Cavite, Laguna, Pampanga,  Tarlac, and Albay, and the cities of Baguio, Olongapo, Lipa, Metro Cebu, Iloilo, Bacolod, Tacloban, Dumaguete, Davao, Cagayan de Oro, Metro Zamboanga, General Santos, and Butuan.
Cashbacks, Rewards, and Promos: Opportunities to Save on Delivery Costs
Membership to Grab MBC also allows online sellers to use promos and earn cashbacks and rewards with every delivery booking. Once you're a member of Grab MBC, you have easier access to rebates when you repeatedly use GrabExpress. Every week, you can get up to PHP 700 worth of rebates, in addition to eligibility for receiving a long list of other promos and rewards. 
What's more, you'll have exclusive access to the GrabExpress Cash on Delivery (COD) service. Under this program, the rider will collect the payment from your customer and will remit the amount to your bank of choice—all within 48 hours or 2 business days, the fastest settlement offered by any service provider in the industry. This quick remittance strategy ensures that business owners can immediately reap the fruits of their hard work.
Opportunities to Advertise Products and Services for Free
Another perk that MBC entrepreneurs get to enjoy is the free advertising on the Grab app. Getting featured on one of the most popular transportation and food delivery service apps in the country can be a big boost not only for businesses that deal mainly with food; it can also benefit those that belong in other industries. Through this program, you can  increase your brand's exposure and  chance to make a mark on customers who are looking for exactly what your online shop offers.
Access to Technologies and Strategies to Grow Your Business
Entrepreneurship is a journey that's filled with challenges on all levels, and many business owners feel that they lack the tools and experience needed to make the best decision for their fledgling companies. This doesn't have to be the case for your business, especially once you've become a member of Grab Madiskarteng Boss Club. 
Membership to MBC gives you easy access to learning opportunities that can help you take your operations to the next phase. These events include seminars or webinars that focus on business strategies and even in-depth analysis of the latest trends in consumer needs and purchasing habits. The free events are also a good way to learn about tips and tricks on how to master specific tools that will give your business an edge over the competition. These are great additional skills to learn, especially for business owners who are struggling to maximize the use of digital technologies in their operations.
Membership to a Community of Like-Minded Entrepreneurs with a Passion for Success
Being a member of Grab Madiskarteng Boss Club not only gives micro, small, and medium-sized business owners like yourself access to the tools that can help you withstand challenges, it also introduces you to a network of like-minded individuals who understand what you're going through. Having a sense of belonging has helped many people find their bearing in times of uncertainty, like during the COVID-19 pandemic, and this is true even for enterprising individuals who are willing to take risks in order to gain something of better value. 
The pandemic and the subsequent lockdowns have disrupted the activities of many of the MBC members, but they are aware that they're not the only ones facing challenges and that other people have been able to turn their businesses around despite the heightened levels of unpredictability in doing business. Connecting as members of the MBC has empowered them to share their hard-earned knowledge with one another, to learn from each other's experiences, and to pick up strategies that they can adopt and apply to their own commercial endeavors—and the results have been profoundly inspiring.
How Did MBC Made Business Better for Its Members

More than a year after the launch of Grab Madiskarteng Boss Club, let's take a look at the lives of the MBC members and how their involvement in the club helped these hustlers and madiskarteng bosses grow their businesses in these trying times.
Businesses Built with Sustainability in Mind
Many of the businesses that have joined MBC are providing their clients with top-notch products for sustainable, mindful, and eco-friendly living. These include the following:
Activ Green PH


Promoting not just eco-friendly products but a more sustainable lifestyle, Activ Green PH supports meaningful partnerships with organizations that help save the environment. For the company's second anniversary, it launched a fundraising project that benefitted the Philippine Eagle Foundation. Activ Green PH's partnership with GrabExpress enabled the company to enjoy rebates and rewards for delivery bookings, all while providing its customers with top-notch products and delivery services. A win-win for Activ Green, the cause it's supporting, and the customers themselves!

 

Bathgems


Artisanal, all-natural, and world-class soaps are the bread and butter of Bathgems. Each soap that comes out of the shop has its own unique story to tell. It's only proper, then, for these soaps to be delivered to their buyers in a way that befits the brand's dedication to perfection. For Bathgems owner Gemma, GrabExpress offers top-notch delivery services that are aligned with the shop's branding. Plus, the free ads also help the brand become more visible to prospective clients. 

 

Fetch Naturals


The first homegrown pet care brand that's registered with the Food and Drug Administration (FDA) and the Bureau of Animal Industry (BAI), Fetch Naturals focuses on manufacturing pet-, human-, and environment-safe pet hygiene products. Founded as an online shop, Fetch Naturals was able to quickly adjust its operations when the pandemic began. Now, the brand benefits from free ad spaces on the Grab app and smart delivery solutions like GrabExpress 4H delivery, which it has easy access to as a member of MBC.
Passions That Turned Into Business Ventures
Entrepreneurs find inspiration everywhere. These MBC members are able to turn their hobbies, childhood experiences, and random interests into thriving businesses, as well as to get the smart delivery solutions they need upon joining MBC.
Baba Bake
Owner Nicole began her baking journey baking as a form of therapy, and this is how Baba Bake started out. The business is now focused on crafting keto-friendly cookies that let people eat supposedly sinful goodies without compromising their healthy diet. Baba Bake initially operated from a condo unit, so it's a challenge to personally hand the products to the rider one at a time as the orders came in. The GrabExpress Instant – Multi-Stop Delivery service, which Baba Bake has access to as a member of MBC, proved to be a practical and cost-effective solution to this issue. Using this service enabled the shop to fulfill orders faster and with less effort. 
Backspacer Records
Born out of owner Robert's love for collecting records, Backspacer Records was initially set up as a retail store. When the lockdowns started, the business carved a space for itself online and was welcomed warmly by customers who were looking for records to play at home. For the husband and wife tandem Robert and Tasha, the webinars that they attended as MBC members proved to be instrumental in ensuring the smooth transition of their business from a physical store to a digital one. In addition, they also benefited from the cashbacks and promos, reliable delivery services, and accessible customer service from GrabExpress.
Succulents PH
The passion project of busy plant parent Gugma, Succulents PH had a number of physical stores before the pandemic. The lockdowns proved to be a challenge to the business, so Gugma decided to focus on strengthening the brand's online presence and offering a wider variety of garden supplies. GrabExpress serves as Succulents PH's delivery partner, ensuring that the plants, garden tools, soil mixes, and other products arrive in perfect condition at the doorstep of customers.
Champions of Local Communities and Products
Local businesses not only help their owners attain their financial goals, they can also help promote positive changes in the communities they serve. Here are some of the MBC members that uplift communities.
The Dream Coffee
The Arabica coffee cultivated by indigenous farmers in T'Boli holds plenty of promise. However, the distant location of the farm proved to be a significant challenge in introducing these particular coffee beans to a wider audience. The Dream Coffee is an effort to honor the hard work of the farmers that planted the beans. The business started out as an online store in 2017, which meant that it didn't have to make a big shift when the lockdowns started and online businesses became the norm. As an MBC member, The Dream Coffee is able to make the most of the flat rate, rebates, and price-off codes from GrabExpress. Specifically, the business is able to save on operational costs and come up with custom delivery packages for clients that continue to support the business.


Kuya Crepes
Kuya Crepes was launched by owner Nicole at the start of the pandemic as a team effort to provide support to frontline medical workers. Its intended market loved Kuya Crepes' service and food quality, and soon enough, medical workers were ordering crepes to send as part of their personal care packages to their loved ones and colleagues. Today, these authentic French crepes serve as a way for people to gain new experiences even as many consumers are still spending most of their time indoors. GrabExpress is responsible for delivering these freshly prepared crepes as quickly as possible to waiting customers. Using GrabExpress Instant – Bike and GrabExpress Instant – Motorbike ensures that the packages reach their destination within an hour of booking.


Likha Lokal
Likha Lokal is a brand that has made a name for itself by coming up with one-of-a-kind totes made out of retazo and katsa. Each pattern from the shop is designed by owner Carmelaand worked on by a local seamstress. The pandemic forced the business to reorganize its social media channels so that the products can be easily viewed by the customers. Currently, the business is in the process of developing a website where it can provide its customers with memorable online shopping experiences. In part, the exclusive talks sponsored by MBC have helped the Likha Lokal team become more familiar with the technologies that can propel the business forward. At the same time, the reliable delivery services provided by GrabExpress reassures Carmela and her clients that the custom items are delivered in perfect condition.

Grab Madiskarteng Boss Club continues to welcome micro, small, and medium-sized business owners who want to enjoy the same benefits that the club's current members have access to. Choose to use GrabExpress as your enterprise's partner delivery service provider, and find out how the MBC program can also change your life and business for the better. To learn more and sign-up for Madiskarteng Boss Club, click on the button below. Membership to the club is free of charge!
SIGN UP NOW
and get P30 OFF on 30 deliveries.