Every online business owner wants to partner with a delivery company that can provide them with smart delivery solutions, excellent services, and plenty of cashbacks and other perks. Making the most of every opportunity comes naturally to entrepreneurs, after all, and the desire to cut on costs comes into play even when looking for the ideal delivery partner.
If you want the best and most cost-effective delivery services for your online business, well you can have your cake and eat it too when you partner with GrabExpress. We can offer your business with the right diskarte so you can save money and provide your customers with the service they deserve. 
GrabExpress is the delivery partner of choice for many online business owners, and particularly among the members of the exclusive community of entrepreneurs, Madiskarteng Boss Club (MBC). On top of having easy access to GrabExpress's consistently exceptional service, MBC members enjoy plenty of perks that budding entrepreneurs like yourself can use to cut on costs, including generous reward programs, promos, and referral bonuses. At the same time, GrabExpress offers smart delivery solutions that are more practical, cost-effective, and better suited to every stage of your journey as a madiskarteng boss. No matter how small or big your packages are, there's a GrabExpress solution that will present you with opportunities to get the most out of your budget. 
To maximize the benefits that GrabExpress offers your business, you have to know your options. Here are the services that you have at your fingertips and how they can help you reduce the cost of delivering your goods.
Take Advantage of More Affordable Batched Deliveries with GrabExpress 4H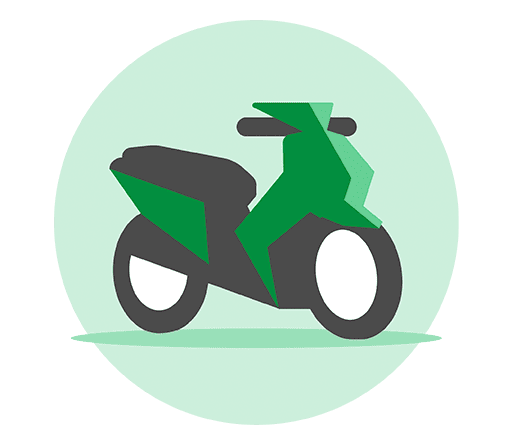 Some deliveries simply can't wait until tomorrow. If same-day delivery is central to the purchasing experience your online shop provides to buyers, then you need a delivery service that can live up to your expectations and that of your customers. GrabExpress 4H is one such delivery service that can deliver your goods within the same day at a more affordable price point. Book this service, and you can be sure that your item will reach its intended destination within 4 hours at a cost that will not hurt your profit margins.
The 4H delivery mode works by bundling individual door-to-door delivery requests from sellers in a particular location. This batch of deliveries will then be assigned to a driver-partner who will make sure that the goods reach their destinations within the 4-hour window. Grouping deliveries this way is an economical and eco-friendly option for everyone involved in the delivery process, as it enables the driver to optimize their route using the GrabExpress system, and your online store can access lower delivery costs by sharing the price of the service with other sellers near your location. 
GrabExpress 4H is a perfect solution if you have a home-based business or you're an online retailer, especially if the items that you sell in your online store don't require a lot of space or weigh much. The service is capable of handling packages that weigh a maximum of 5 kg or have dimensions that don't exceed 12 x 16 inches or 16 x 18 inches. After placing your order on the Grab app, the system will find you a driver and let you know when you can expect the package to be collected. Once the delivery is underway, you can track its progress on the app, or you can check your order history if the service has been completed.
Enjoy Early Bird Cost Savings with GrabExpress Scheduled Delivery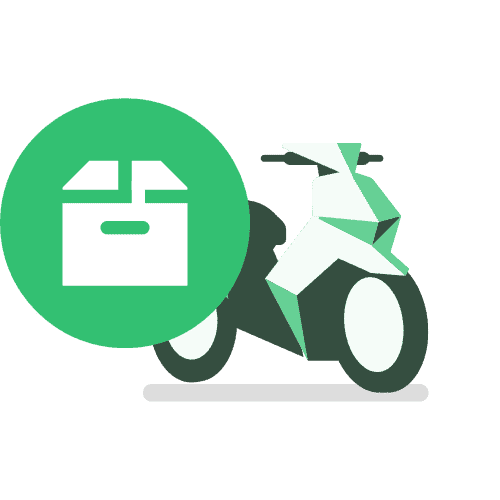 While many madiskarteng bosses prefer to have full control over their schedules, managing an online store is a time-consuming affair. Thankfully, even if you're busy as a bee, you can still access cost-effective delivery services that operate on your timetable by using GrabExpress Scheduled Delivery, a Madiskarteng Boss Club exclusive feature.
This delivery mode gives you the option to book a driver-partner instantly or have your goods delivered within 4 hours from pickup. What sets Scheduled Delivery apart from other GrabExpress options is that you can book this service up to 3 days in advance. If you're holding a massive weekend sale on your online store, for example, you can arrange for all your packages to be picked up on Monday afternoon, after you've finished wrapping up all your orders. This event can be arranged even before the weekend sale takes off. This way, you won't have to worry about delivery options when you have your hands full with processing orders and wrapping up packages. 
Scheduled Deliveries can be instant, meaning you can have your items picked up at a specific time, or they can be grouped with 4H deliveries, which is a more cost-effective option. Whenever you have the luxury of time, you can use the 4-hour Scheduled Delivery option and save on costs. If you're aiming to get your goods out ASAP, you can book a driver-partner in advance to arrive at a specific time and immediately get the item out of your hands and on its way to the waiting customer. 
Don't Hire an Entire Truck; Save Money by Booking GrabExpress Sedan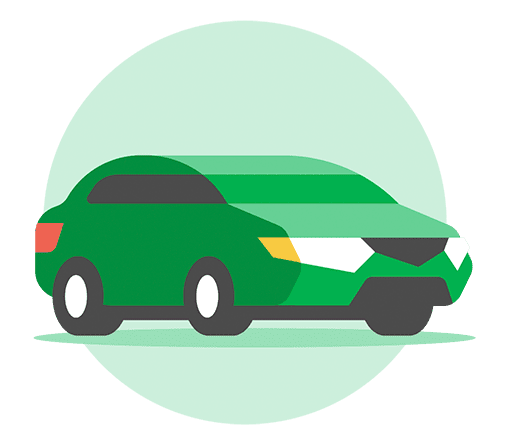 The items you're selling in your store might be a bit too bulky or you might be managing a big batch of orders, but that doesn't mean that you have to break the bank to afford an excellent door-to-door delivery service.
GrabExpress Sedan is a Madiskarteng Boss Club exclusive delivery service that you can use to move heavier items conveniently at an affordable price range. This delivery option is capable of accommodating any item that fits in a sedan. It's the perfect solution for when you have bigger items to ship, but you don't necessarily need a big truck or a closed van to get the items to your customers' doorsteps.
Book GrabExpress MPV for Extra-Large or Bulk Orders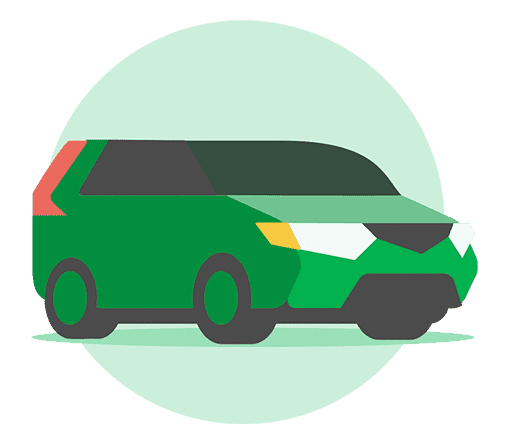 If your online store deals with extra-large items like furniture and appliances, then you probably need a larger vehicle to deliver your goods. You don't need to look far for a delivery service that can accommodate your business; GrabExpress MPV is another Madiskarteng Boss Club exclusive service that can offer great savings.
Choosing a service that uses multi-purpose vehicles like vans and SUVs for deliveries will enable you to transport and deliver large items to your customers safely, quickly, and at reasonable price points. No need to rely on traditional couriers, which take days to pick-up items and have a reputation for mishandling packages. Once your items are loaded into an appropriate vehicle, you no longer have to worry about the goods incurring damage before being delivered to the eager buyer.
Make Use of GrabExpress Web to Make Your Business More Efficient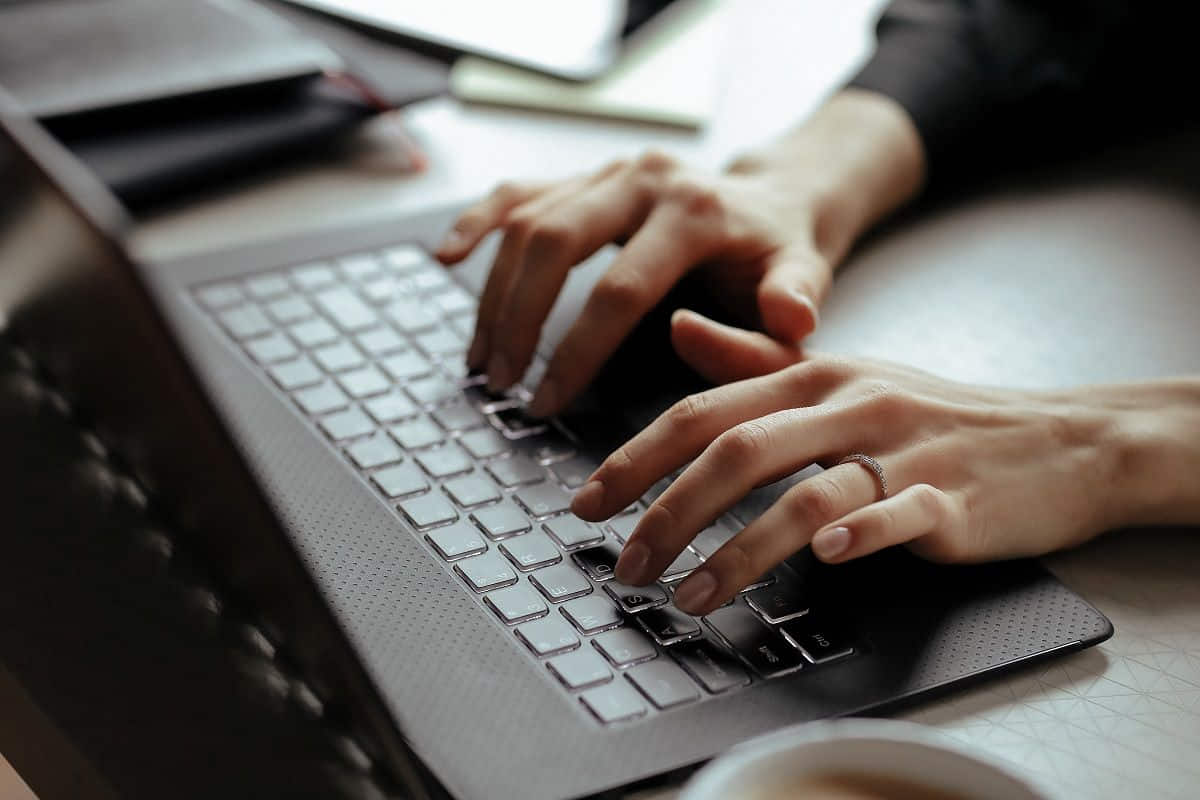 Processing orders on your laptop and then using your phone to arrange for delivery services can take you out of your groove. The good news is that you can use either your phone or your computer to book a GrabExpress driver-partner. In addition to the Grab app, you can also use GrabExpress Web to arrange for individual or bulk delivery, track your packages, and download your receipts.
The newly launched web portal offers many of the same functionalities that you can use on the app, but it lets you experience the convenience of GrabExpress on an even bigger screen and more! With  Multiple Concurrent Deliveries, for example, you can book as many deliveries you need to send. You can also organize up to 150 deliveries on the web portal spreadsheet at one go with Bulk Upload. And just like on the app, you can book a Multi-Stop Delivery if your delivery has more than one drop-off point.
Shifting between different digital environments every now and then may not seem like a big deal, but it can keep you from finding your ideal work rhythm as you go about your day. Having a dedicated space or device where you can do all your work can help you focus and get more work done, enabling you to make the best use of your time. Booking your deliveries through GrabExpress Web can save you more than a few minutes, which you can then use to improve your business and your bottom line. Now, that's a diskarte that any intrepid entrepreneur will want to use.
How Can Partnering with an Excellent Delivery Partner Offer Your Business Cost Savings?
On top of the economical delivery rates, there are many other perks that you can access when you choose GrabExpress as your delivery partner for your online business. You don't have to invest in a vehicle or directly hire a rider to ensure that your customers are able to experience top-notch delivery services, for one. GrabExpress takes care of these concerns for you, including screening the riders and drivers, training them on how to safely deliver your goods to your customers, and providing them with insurance.
But if you really want to enjoy top-tier benefits, here's one diskarte you should use: join Grab MBC. Members of the Madiskarteng Boss Club enjoy a long list of exclusive rewards, promos, and other financial perks aside from easy access to convenient delivery services. In addition, membership to the club will enable you to attend regular learning and networking opportunities alongside other entrepreneurs who are going through the same journey as yourself. Being a part of MBC will provide you with practical benefits that you can use to grow your online business. 
Use GrabExpress today and discover a reliable partner for all your delivery needs. Then, maximize your perks by joining Grab Madiskarteng Boss Club. Find out for yourself  how a quality delivery service provider can help you succeed in your journey as a budding entrepreneur.