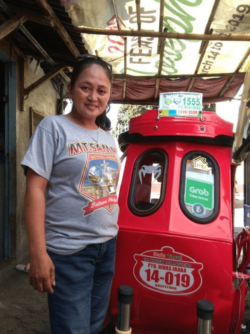 To celebrate Women's Month, we'd like to honour our women heroes who exhaust all means to make sure they give a good life for their families. In Balanga, a city from the northern province of Bataan, Philippines, is home to one of these heroes — 43-year old GrabTrike driver, Marlyn dela Cruz. 
Before deciding to try out as a GrabTrike driver, she juggled various jobs to help her husband make ends meet to raise their four children. She used to sell fish at the local wet market and also collect garbage to sell in nearby neighborhoods. Marlyn continued these jobs to supplement her husband's earnings but it was still insufficient to put food on the table and pay for school tuition for four girls.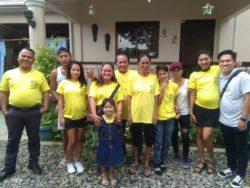 Until one day, both decided to get a tricycle license. Marlyn saw her husband toil long hours on the road and go home exhausted so she took it upon myself to learn how to drive a tricycle so she could alternate his hours. Relieving him some of his hours on the road came at an opportune time when her husband got into an accident, hurting his leg. Upon recovering, he took
on a job as a security guard which allowed Marlyn to focus on driving their tricycle full-time.
A friend of hers, Edgardo Sidocon, who's currently a GrabTrike driver, introduced her to Grab. Marlyn was hesitant at first as she wasn't very comfortable using a smartphone and couldn't afford one, too. But, with the help of an external microfinancing program, she was able to own and learn how to use one properly. Since joining, Marlyn now takes home nearly 60% increased earnings of Php1,300 to Php 1,500 (US$26-30) every day from Php900 (approximately US$18) due to the significant increase in bookings via the app.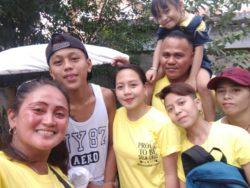 And with this new found earnings, together with her husband's new job as a security guard, they are able to confidently send their children to school and even have a little extra to have family weekend treats at their favorite local restaurant.