We know sometimes plans change. We heard you! To make your rides more flexible and seamless, you can now change your drop-off destination while in-transit.
Here's how:
You can change your destination by either:
(1) Tapping on the drop-off POI while in-transit; or
(2) Tapping 'Change' on the Driver details screen while in-transit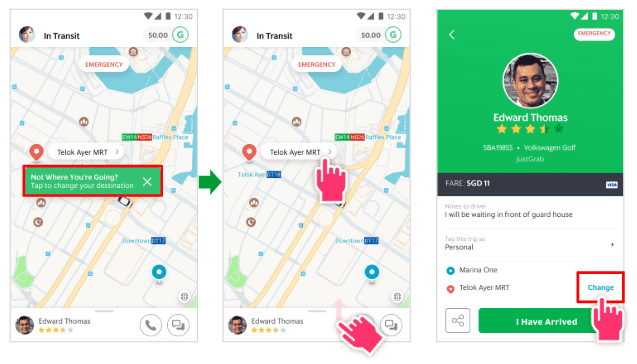 Give your driver a Heads Up!

Check if your driver is OK with a change in destination. This helps them plan their routes.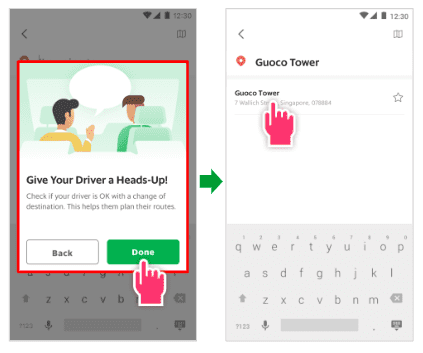 After entering your new drop-off point, you will be shown a new total fare, which include:
(1) distance already traveled by driver, and
(2) any existing high-demand pricing (i.e. surge) present at point of booking.
Upon confirming your request to change your drop-off destination, your driver will be alerted with the updated destination fare.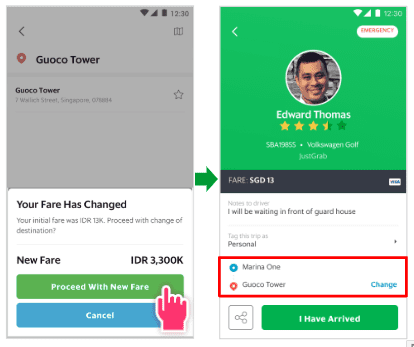 You can now enjoy your safe ride to your new destination. You can only change your destination

once

per ride.
This feature is only available on GrabCar, GrabCar 6-seater and GrabCar Premium services in Metro Manila, Cebu, Bacolod and Pampanga.