📢LEARN MORE ABOUT GRAB'S OTHER SERVICES & OFFERS 
What is GrabRent?
A special fleet created specifically for your organization to provide safe and reliable transportation for your employees. It is a door-to-door service to ensure employees are able to commute from their homes to the office (and back), conveniently.
GrabRent's Booking Flow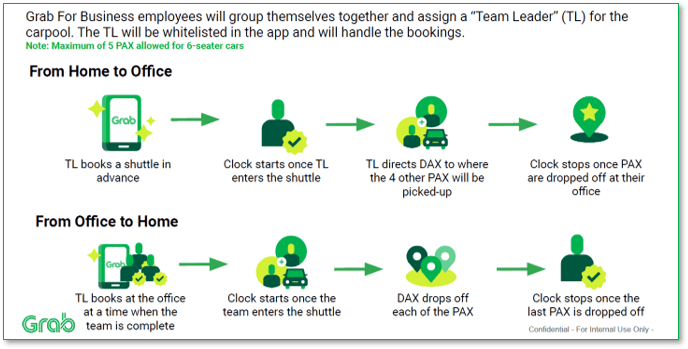 Step-by-step Booking Process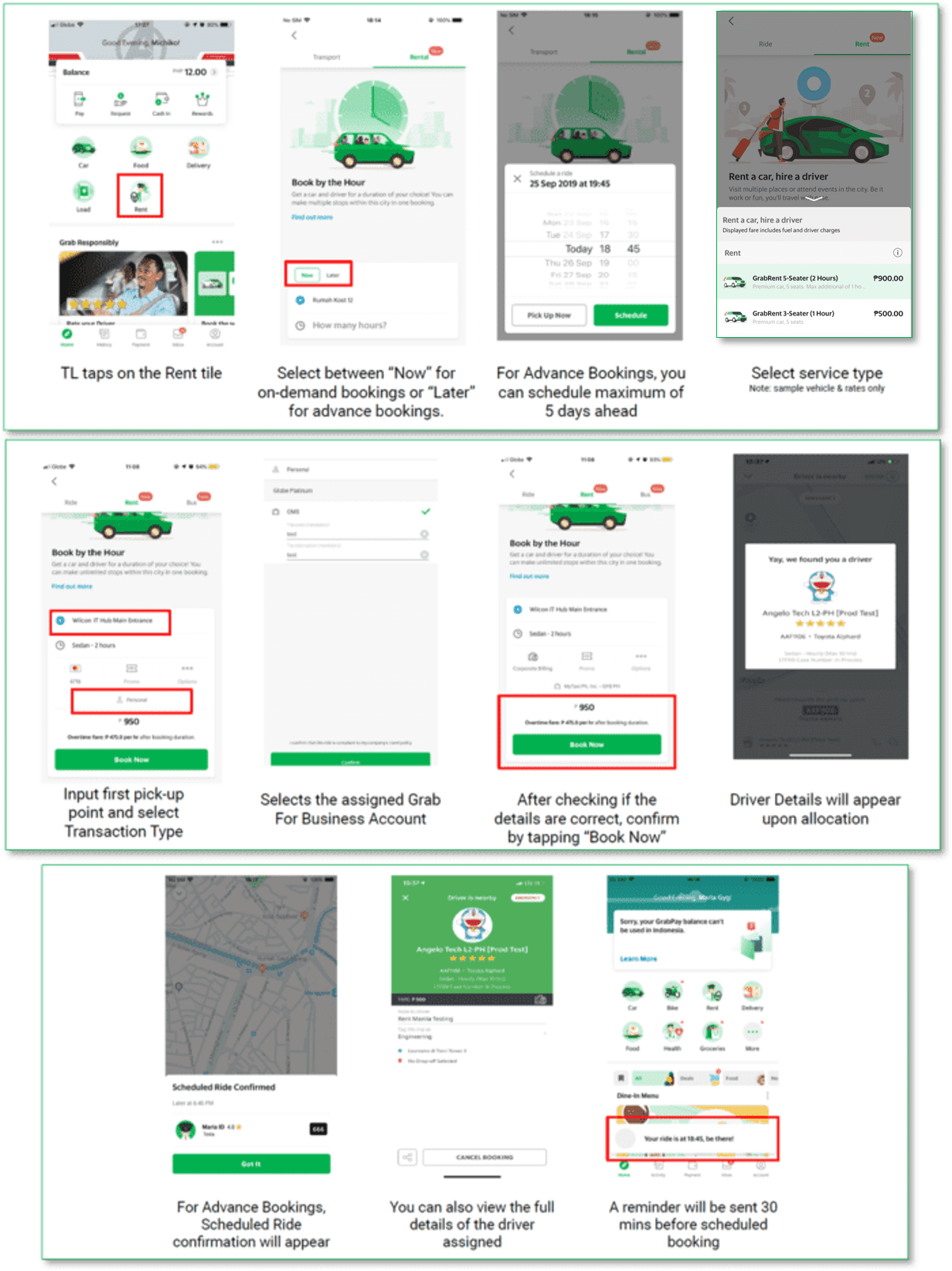 What happens when my driver is late or does not show up?
When it is already time for pick-up but the driver is not there, try calling your driver. Give your driver a 15 minute grace period and try to continue calling him.

If he still does not show up, book GrabRent On-Demand
NOT E: Please use GrabRent On-Demand ONLY if your driver has not shown up.
We cannot guarantee that waiting time for a new driver will be short. This is due to the fact that most GrabRent drivers schedule their bookings 1 day in advance.
GrabRent-On-Demand Booking Flow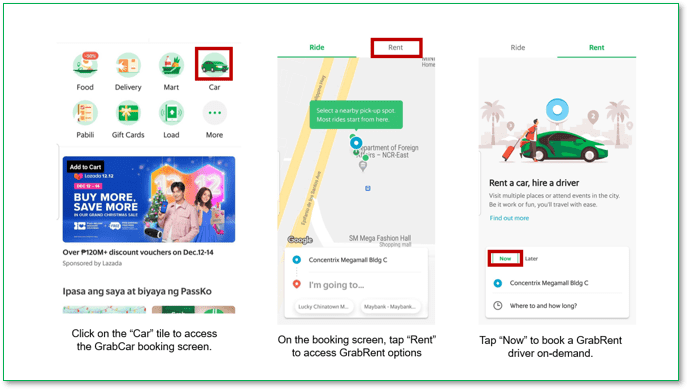 GrabRent Booking Notes

Booking format for Notes
Put the number of stops then the address of the FINAL STOP as the first line.
Put the other drop-off addresses after the line in chronological order.
What is GrabforBusiness?
A simple and easy-to-use feature that can be enabled in your Grab App by your Company Administrator. You can use the same mobile and existing Grab App to book Grab business trips in any countries where Grab services are available.
🚗Tag your trips
As a registered Grab for Business user, you can tag your trips according to the Employee Groups that you belong to.
🚗Bill your trips
If your Corporate Administrator has enabled Corporate Billing Account or added a Corporate Credit Card as your payment method, you may charge your Grab business trips to these options before making a booking.
🚗Trip statements
All the trips you take are recorded into your company's Grab for Business account. Simply log in to your Grab for Business account to view and download your Trip Statements.
👆Learn More about Grab for Business 🚗
What is GrabProtect?
This is our promise to implement and maintain high safety and hygiene standards to protect our passengers and consumers, along with our driver, rider, and merchant-partners. To level up our commitment to you, we have teamed up with Unilever's Lifebuoy and Cif to ensure safer rides and deliveries.
Ride Safe, Stay Safe