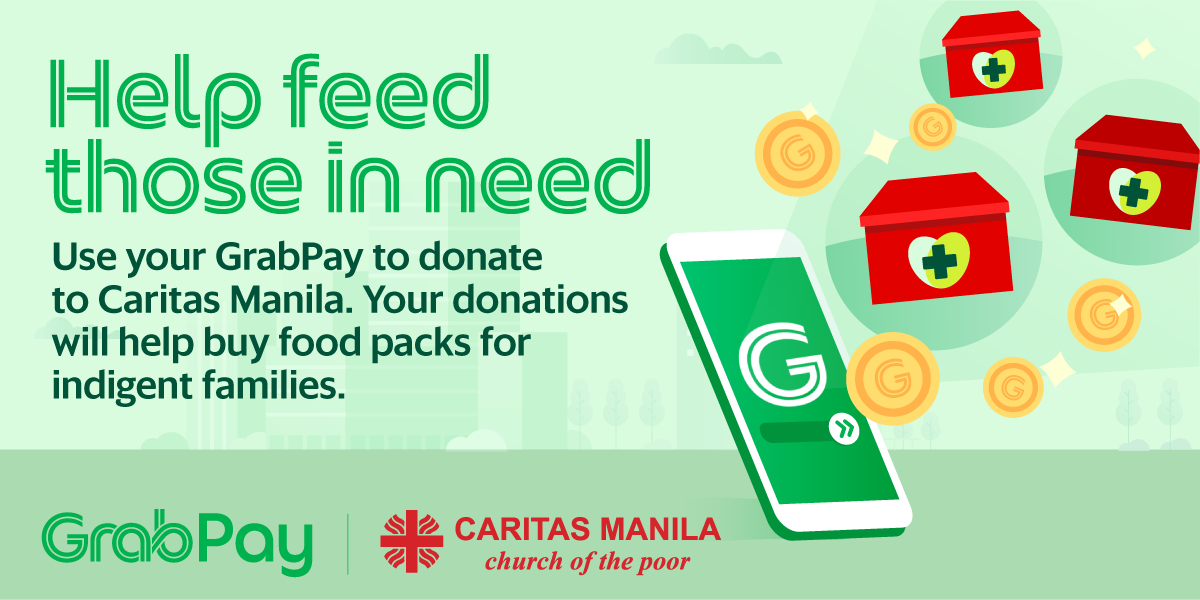 Let us help provide assistance to communities in need in Metro Manila! In the spirit of #GrabBayanihan, we are partnering up with Caritas Manila to help raise funds and support those who are at risk in the midst of the COVID-19 pandemic.
The funds raised will be used for Manna food bags, which will be distributed to indigent families.
Every P700 is a Manna food bag for a family of 5, good for 5 days.
The food bag contains:
– 5 kilos of rice
– monggo beans
– 9 of assorted canned goods
– 2 packs of Caritas Margins kalabasa/malunggay noodles
– a pack of sugar  and salt 
Any help will go a long way!
You may donate by scanning the QR code below:


1. Open your Grab app.
2. Tap on "Pay" (upper left corner).
3. Scan the QR Code, key-in amount, and slide to donate.
Disclaimer: GrabRewards points will not be awarded to "Slide to Donate" transactions.