iPhone 12's are up for Grabs!
Get a chance to win 1 out of 10 iPhone 12's for every transaction with your digital GrabPay Card.
Get 1,5 or 10 raffle entries for every 1, 5 or 10 online purchases using the GrabPay digital card with a min. transaction amount of P800 from March 16 – March 31, 2021.
Terms & Conditions apply.
Shop & GrabPay Card It at these online stores and more!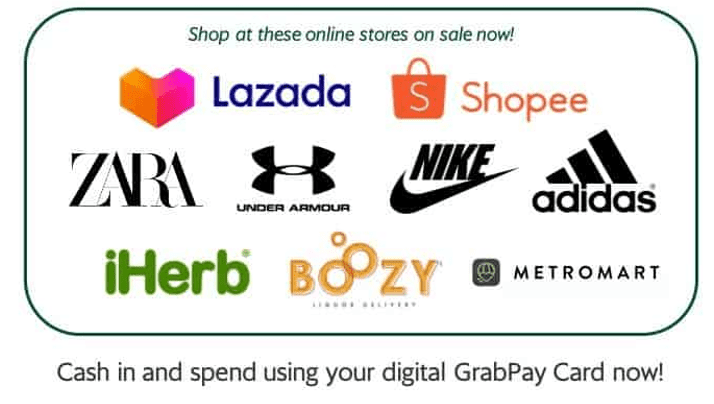 Check out the winners here:
Round 1 (Feb 12 – 28, 2021)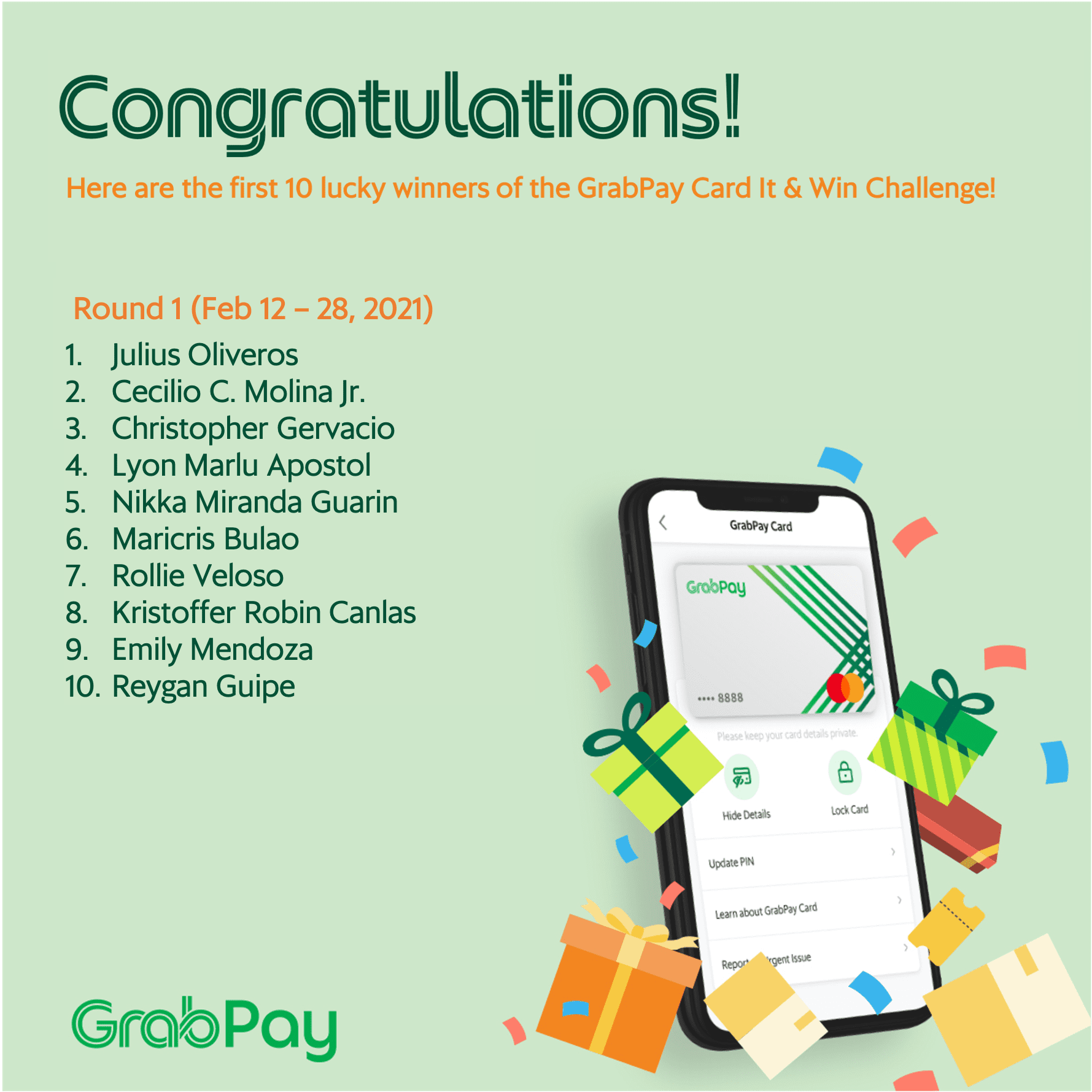 Round 2 (March 2 – 15, 2021)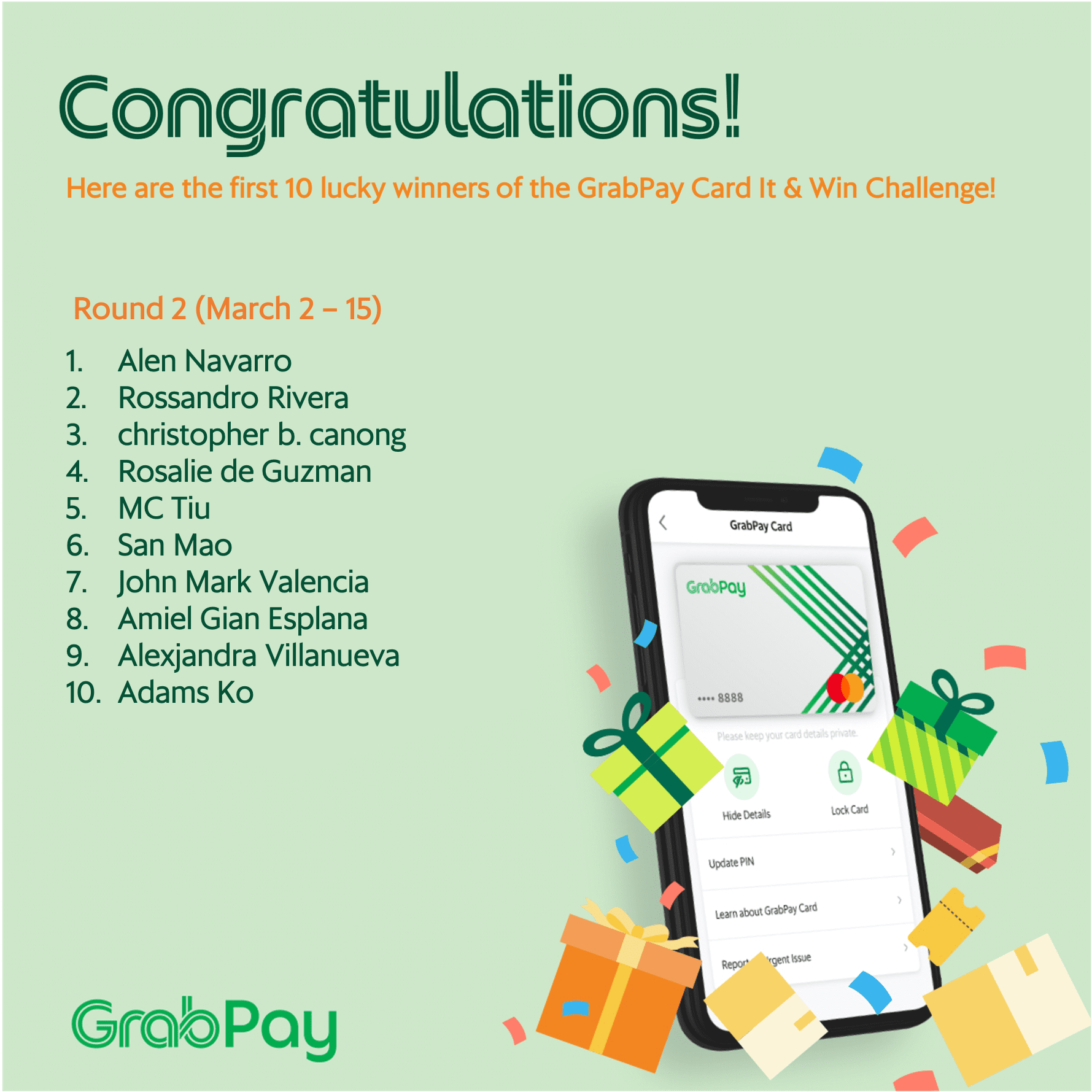 Round 3 (March 16 – 31, 2021)
Don't have your GrabPay card yet?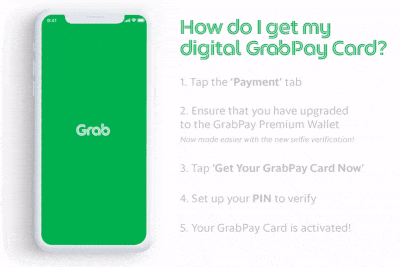 Learn more on GrabPay Card It & Win Challenge Rules
To join the raffle GrabPay card account holder will transact at least one (1) ONLINE purchase using his GrabPay digital card. Minimum purchase to earn 1 raffle entry is Php800.
The card holder is allowed to earn up to a maximum of 10 raffle entries only during the promo period. The card holder will not get a raffle entry for succeeding transactions once the maximum cap of 10 raffle entries is met during the promo period. The user will be notified of challenge progress on the Challenge page and will be awarded a raffle entry for every milestone reached. Raffle entries could be viewed in the MyRewards tab. Raffle date will be announced in GrabPay card page. A user can only win once during the promo period. There will be 10 winners in the raffle draw. Ten (10) units of iPhone 12 64 GB (random colors). SIM card not included. Winners will be picked at random. The more raffle entries the users has, the larger the probability of winning. Grab reserves the right to contact winners of the raffle based on information provided during the course of wallet verification (KYC) Each Challenge cannot be shared. Each Challenge is specially designed for every individual user and each user may receive different Challenges, limited to the user who has access to the Challenge in their app. Grab reserves the right to limit accessibility of participants to the Challenge in their app.
Challenge is only valid from 16 Mar 2021 00:00 to 31 Mar 2021 23:59.
Challenge is only valid when you are in Philippines. Any GrabPay transaction made outside Philippines will not contribute towards this Challenge.
Only transactions done using the digital GrabPay Card are eligible for this challenge. Cash in to other e-wallets are not qualified.
Rewards redemption is limited to one per person.
Grab users who have completed the Challenge will be awarded the raffle entries immediately.
This Challenge cannot be replayed once it is completed or the period has ended.
Challenge will end when the time runs out, or when the available reward inventory runs out, whichever earlier.