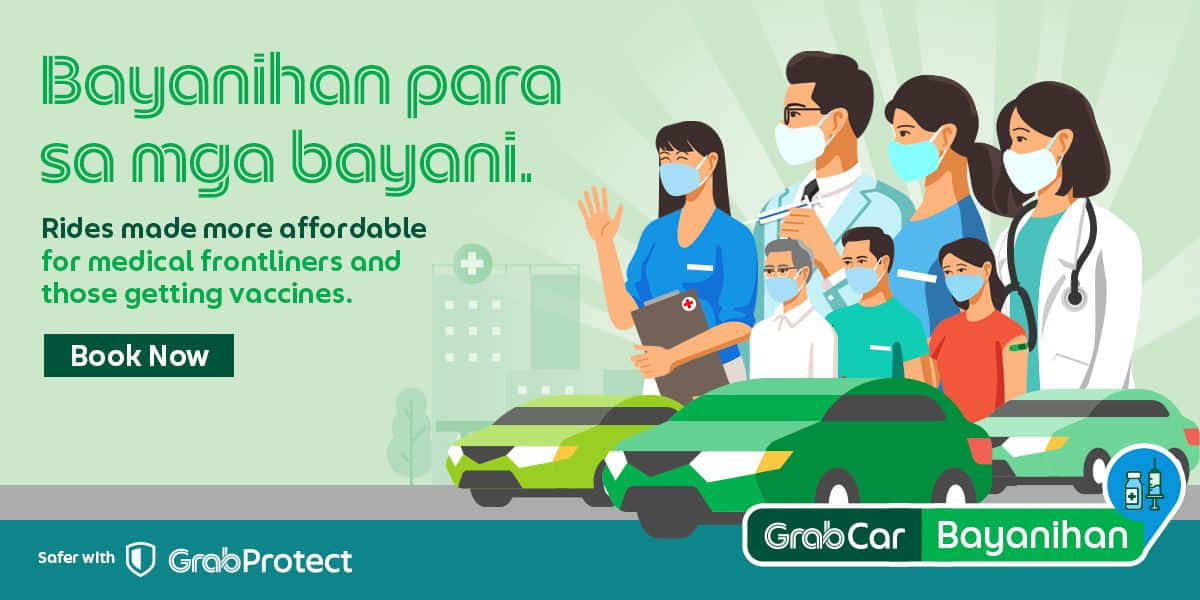 What is GrabCar Bayanihan?
GrabCar Bayanihan 2-Seater is a Grab service that passengers can use to/from vaccination sites and for healthcare workers that were previously registered with us heading to the hospital/clinic.

This is driven by vaccinated drivers.

How to book GrabCar Bayanihan?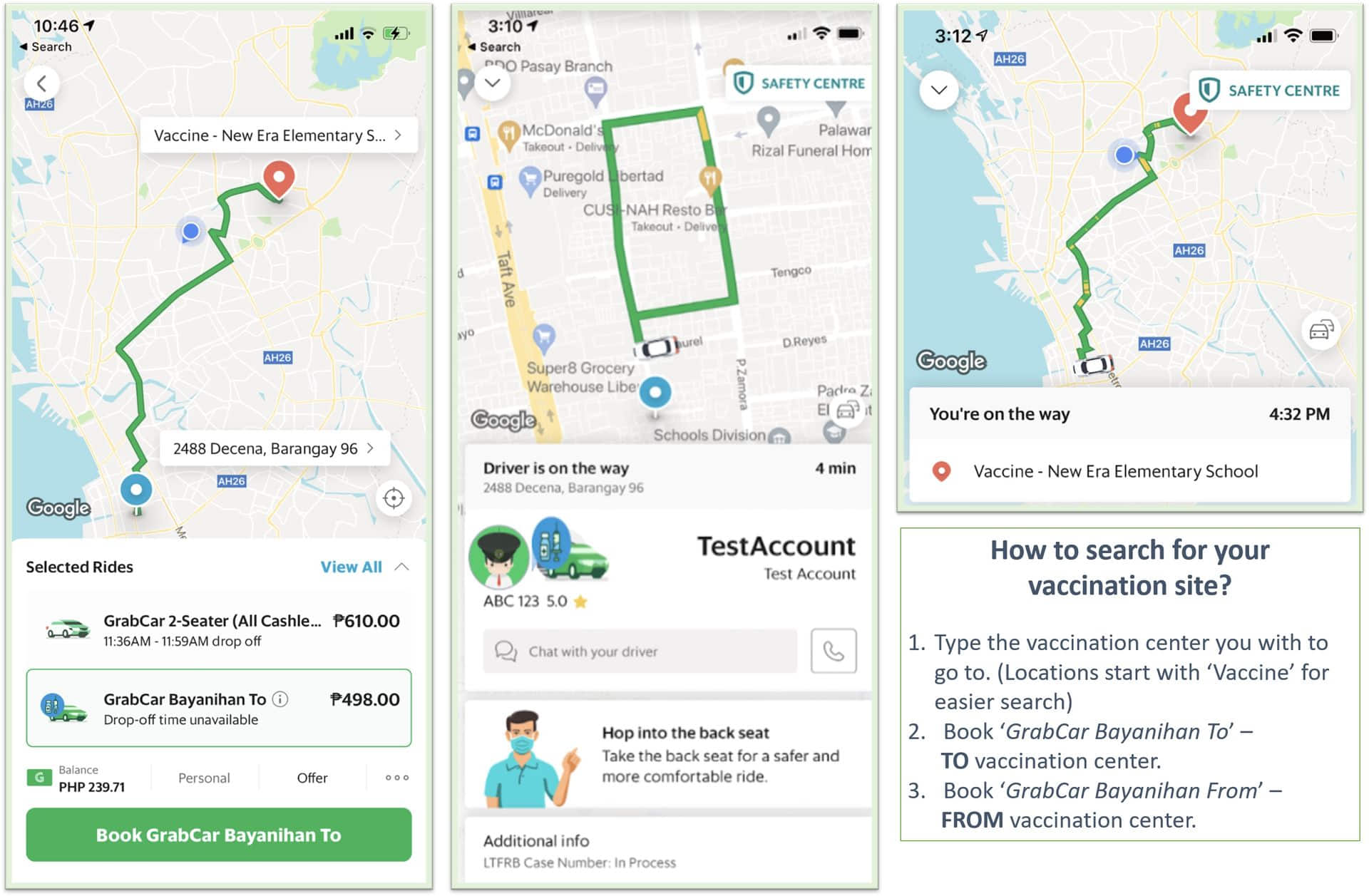 How do healthcare workers join GrabCar Bayanihan?
Interested health workers are encouraged to approach their hospital administrators to request for the GrabBayanihan Car service for the entire hospital. Hospital administrators may fill out https://go.grab.com/grabbayanihan to indicate their interest to join the ride service.
A Grab representative will be in touch with the hospital to help them set up the service.
Vaccination Centers & Registered Hospitals

Frequently Asked Questions