In light of the recent fire that hit Mandaue, Cebu displacing more than 1,200 families, Grab Philippines, through its GrabBayanihan initiative, offers to assist our fellow Filipinos in Mandaue by supporting the relief logistics efforts of JCI Central Visayas Oplan Kaagapay from July 1 – 5, from 10AM – 5PM. As one community, we are calling all our Grabbers in Cebu to be united in one "Bayanihan" spirit to donate and our motorcycle driver partners will deliver to the drop-off points for FREE!
HOW TO BOOK GrabBayanihan?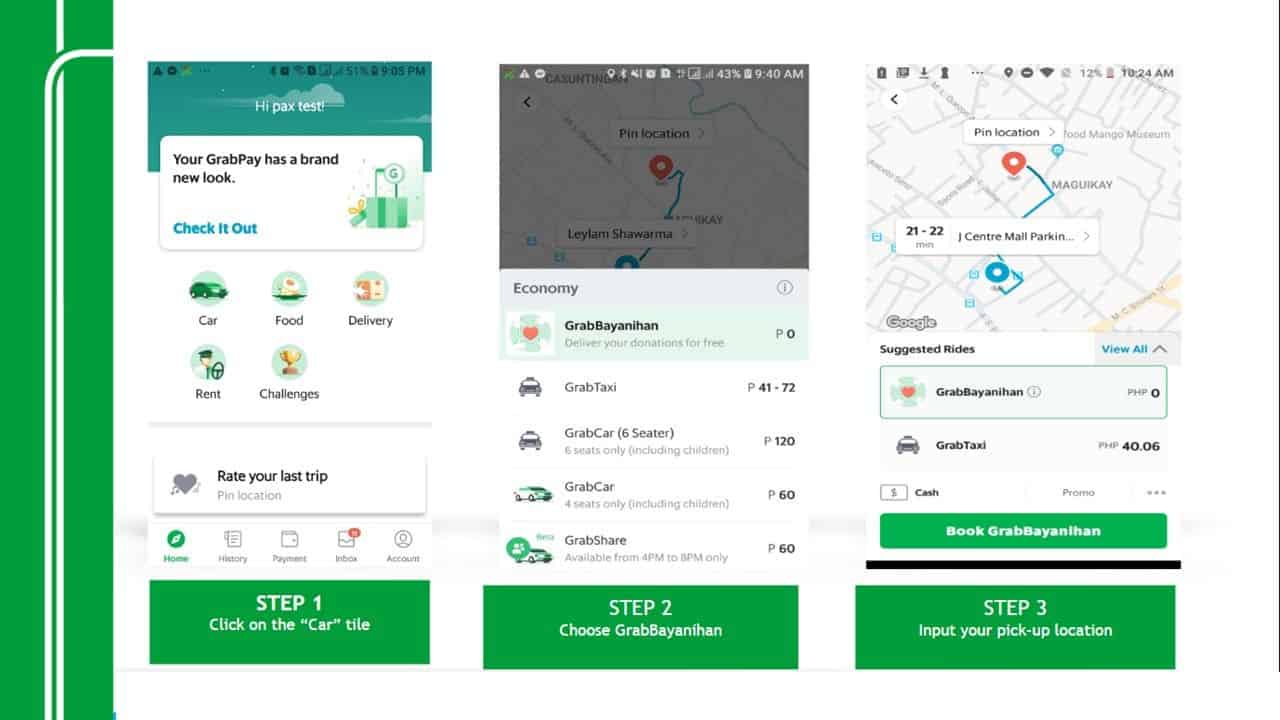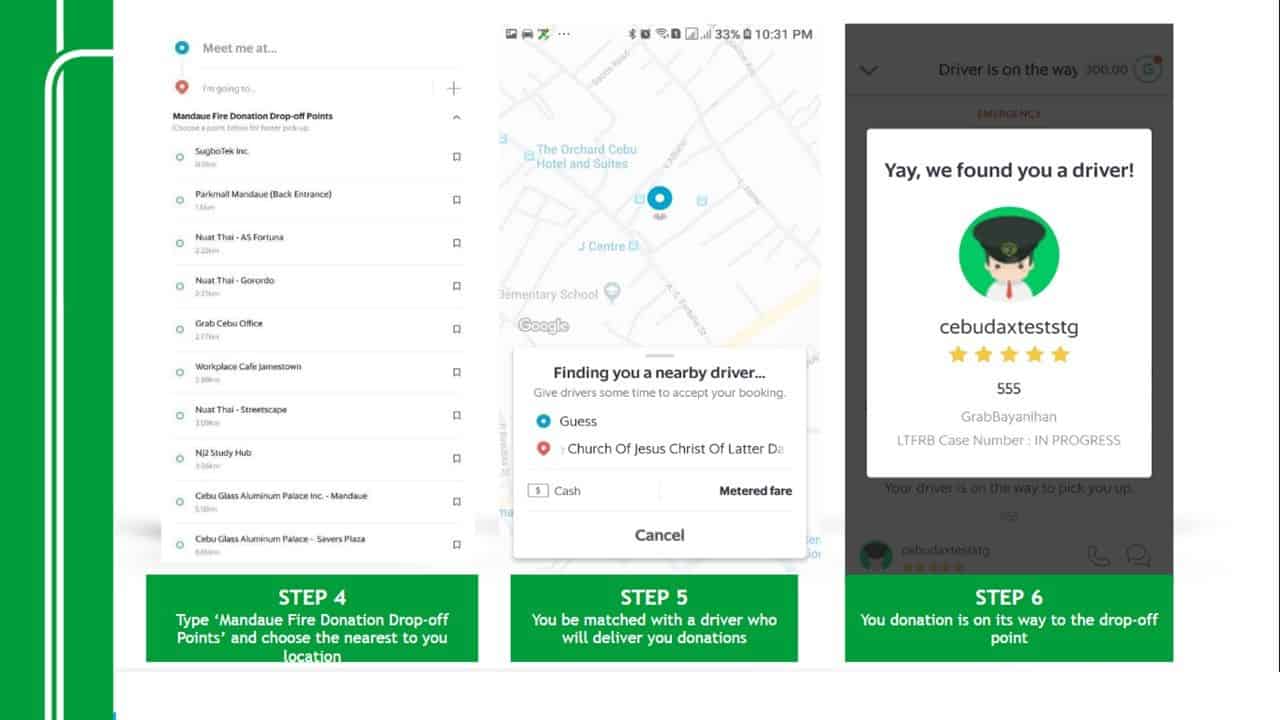 Reminders:
Only the drop-off points when you type Mandaue Fire Donation Drop-off Points will be honored.
Book to the nearest drop-off point from your pick-up location
Please get in touch with our motorcycle driver partners for better coordination
Kindly pack your donations properly so that it's easy and safe during the delivery
For safety and proper handling, please limit your donations up to 20kg maximum weight only.
In case, our motorcycle driver partners can't carry all your donations on a single trip, you may book again.
Mandaue Fire Donation Drop-off Points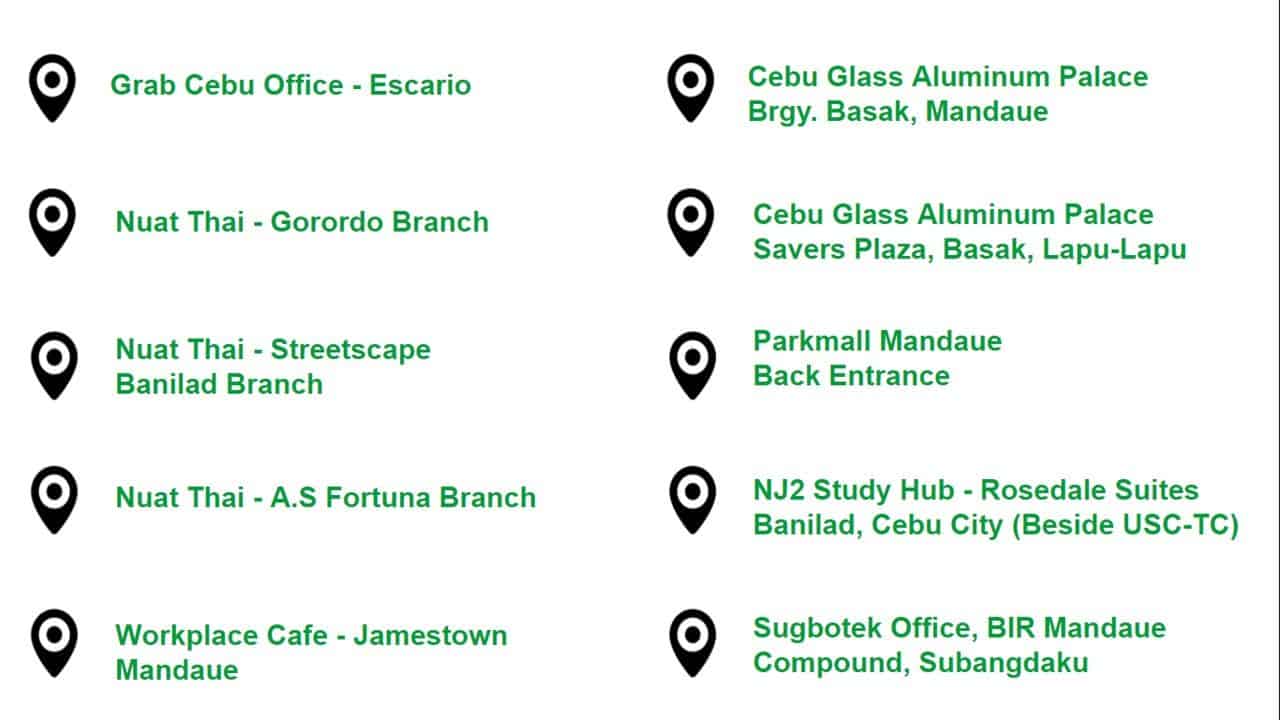 Suggested Items for Donation

Grab will likewise continue to monitor the on-ground disaster relief operations, and should there be a need to extend its operations beyond the prescribed time frame, the team is ready and able to help our fellow Cebuanos who were affected by this recent tragedy.
Our thoughts and prayers go to those affected by this tragedy in these trying times, and now more than ever, we must all come together to care and assist for each other as one resilient Grab community.