From satisfying your cravings and bringing you your favorite restaurants, GrabFood is delivering Grab Christmas Baskets and Bundles this holiday season!
You can now start ordering Grab Christmas Baskets from Happy Living for your loved ones from our other partner brands: Rustan's Marketplace and Robinsons Supermarket via GrabFood!

✔️  Free delivery on orders above P1,000
✔️  Available for GrabPay Credits transactions
✔️  Wide assortment of baskets from our partner brands
✔️  Place up to 4 orders all at the same time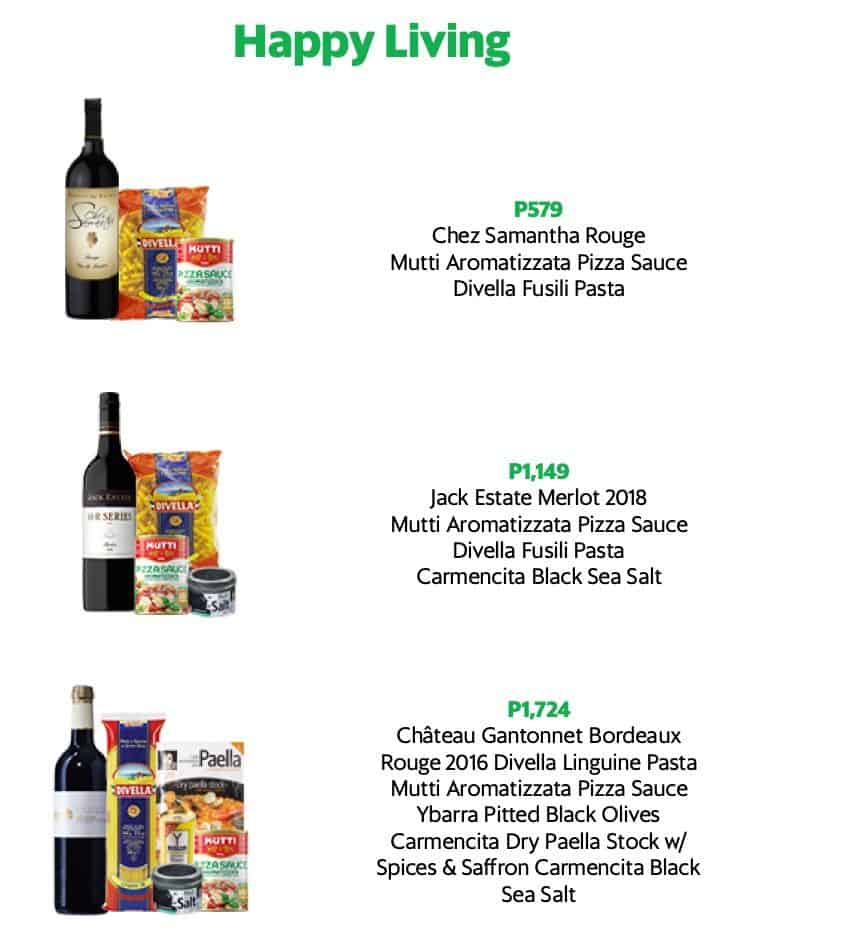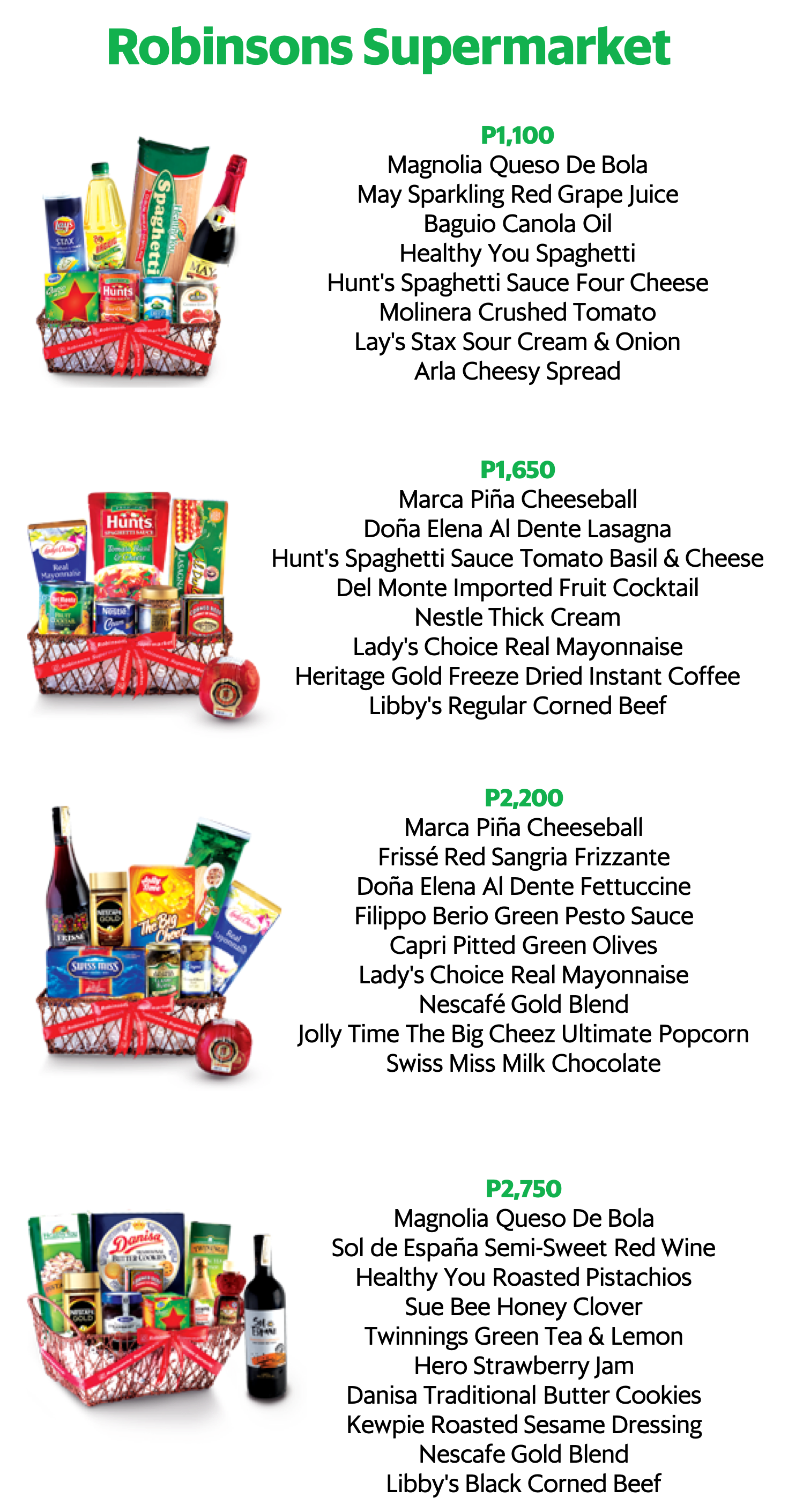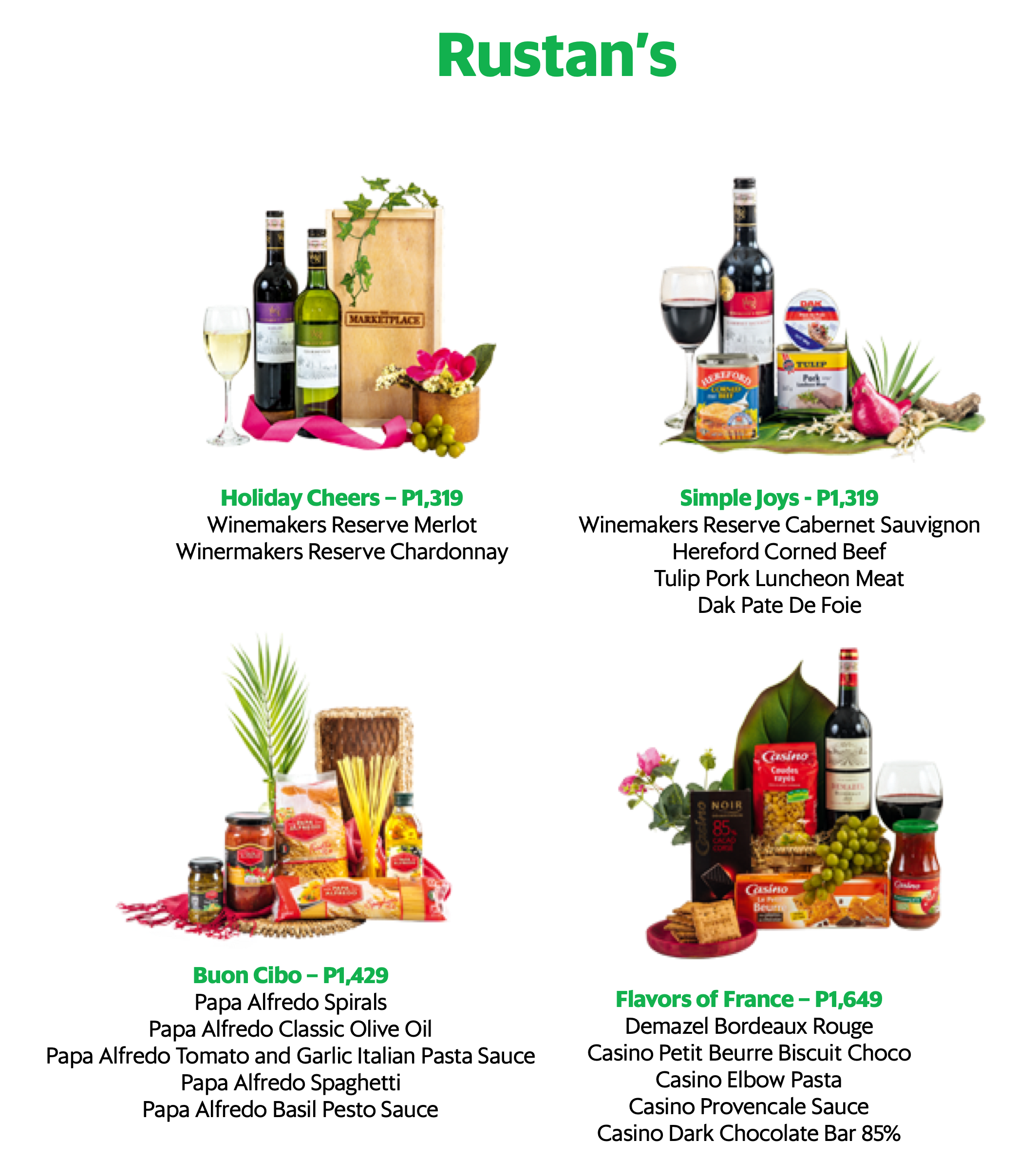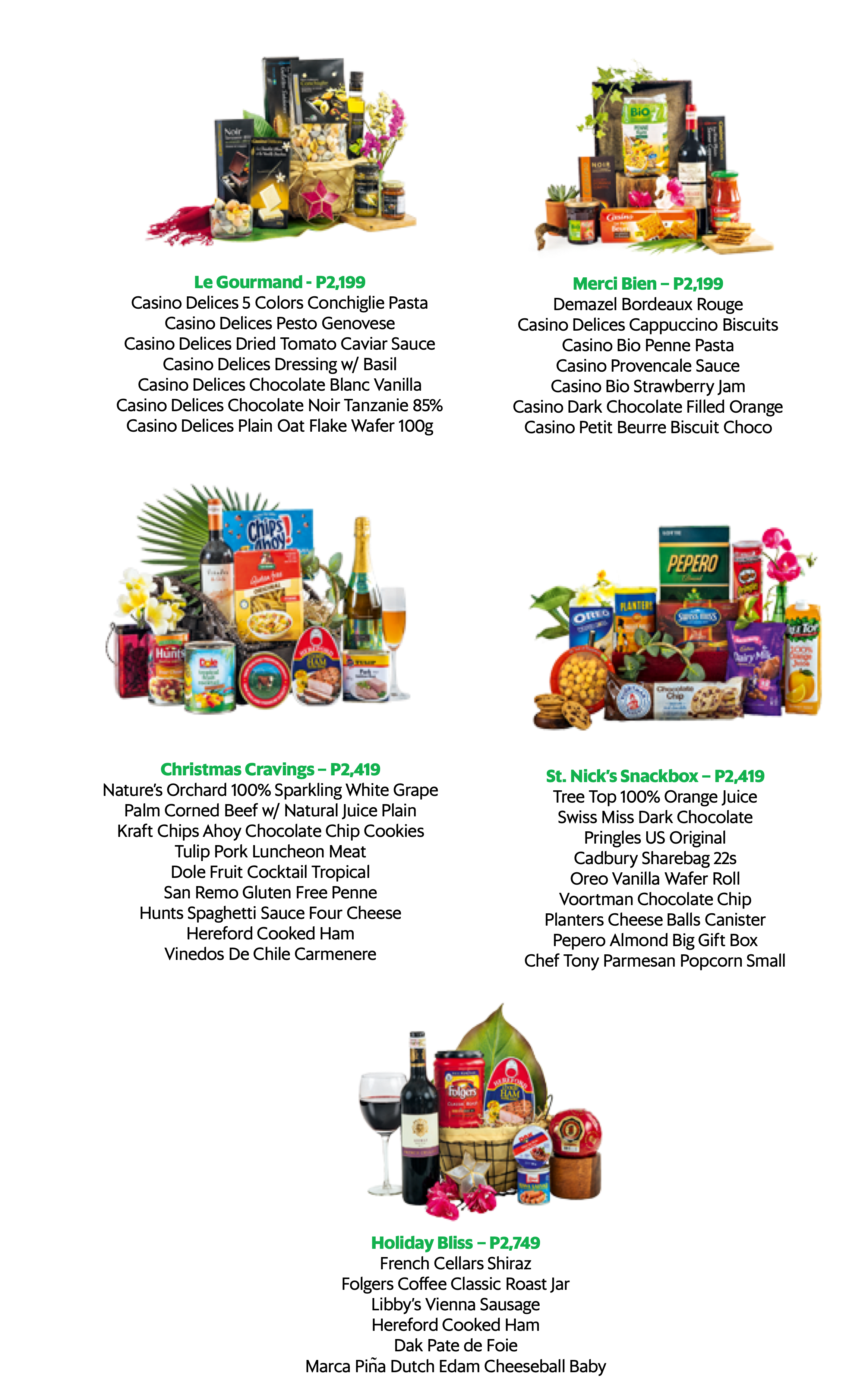 Skip the holiday rush — just order Grab Christmas Baskets on GrabFood!
Why should your order with GrabFood?
Besides skipping the horrible Manila traffic during the holidays, here are other reasons why you should order Christmas Baskets on GrabFood:

Save time 

No need to prepare 

No need to line up 

Wide assortment of gift baskets 

Available for Cash and Cashless payment

Free delivery*
How to place an order?
Ordering Grab Christmas Baskets is as easy as ordering GrabFood! Send them to your loved ones with just a few taps:
Open the Grab app and tap on the "FOOD" tile.

Enter the delivery address of the recipient of the gift basket.

Choose from any of the branches available.

Select the Grab Christmas Basket of your choice.

Tap "Place Order" to confirm the booking. 

Track as the rider picks up and delivers the gift basket! 
You can also order from the "Grab Christmas Basket" carousel widget located on the Grab homepage if you are currently within the area of any of the branches. You will be redirected to GrabFood with the list of branches available near you. Just change the delivery address if you are to send the gift baskets to a loved one.  
Here's another thing: You can use your GrabPay Credits to pay for the baskets! Since you will be sending the baskets over to your loved ones, you would not want them to be paying for their own gifts, right? Make sure to choose GrabPay Credits as your payment method.
Frequently Asked Questions (FAQs)
What are Grab Christmas Baskets?
Grab Christmas Baskets are ready-made food gift baskets from our partners: Rustan's Marketplace, HappyLiving, and Robinsons Supermarket, which you can order via GrabFood and have them delivered to your loved ones within the same day.
Where do you deliver?
Grab Christmas Baskets are available in certain areas of Makati, Taguig, Quezon City, Ortigas, Pasay, Pasig, and Manila. Recipients of the basket that are within the area will be able to see the widget to inform them of the availability of the service. You can also key in the word "Grab Christmas Basket"  in the GrabFood search tab and see available branches near the recipient's delivery address.

How much is the delivery fee?
The delivery fee is fixed at Php79. You can enjoy free delivery when you order for a minimum of P1,000. Simply use promo code GFBASKET upon checkout. 
When can I order Grab Christmas Basket?
We deliver Grab Christmas Basket from Tuesdays until Sundays. Operating hours differ for each brand: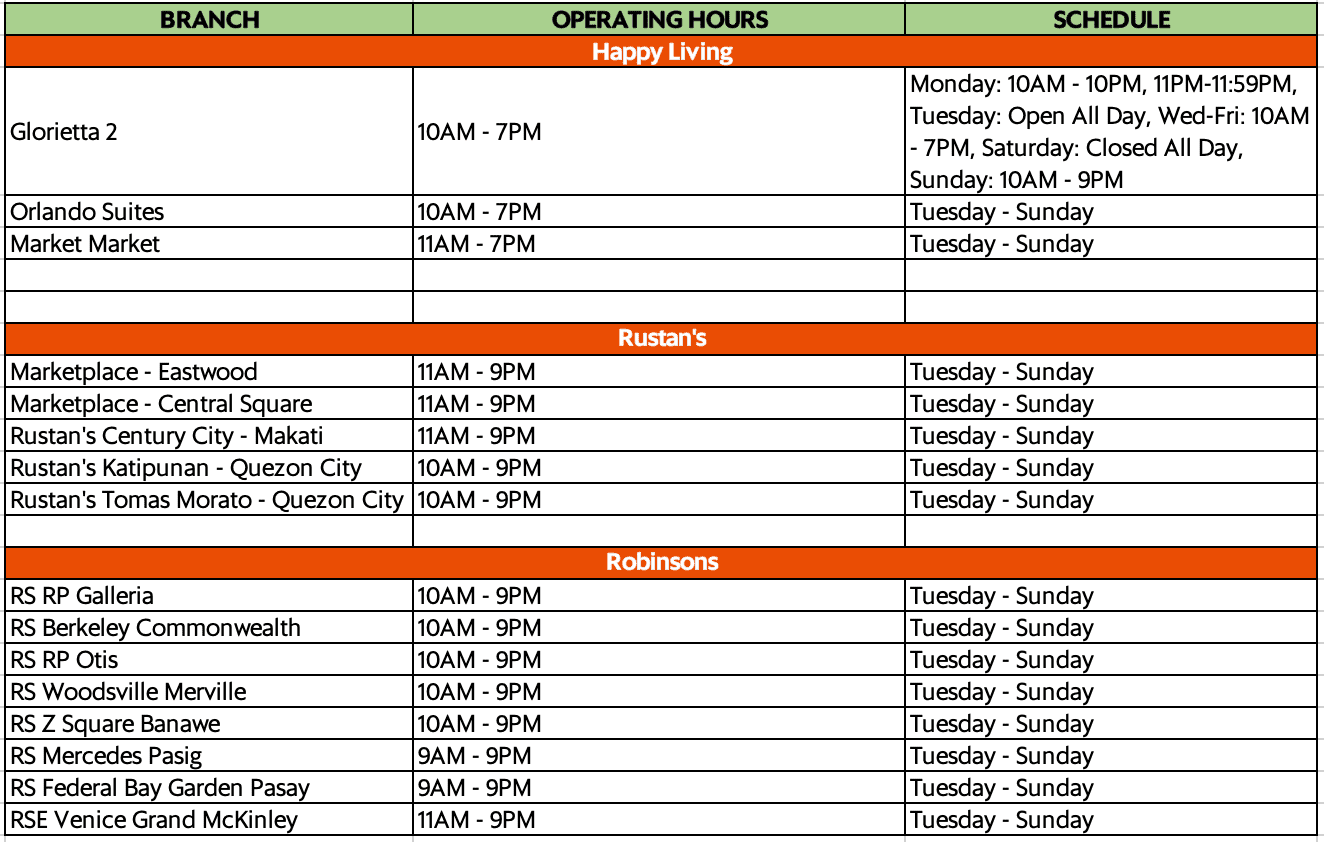 Until when can I order Grab Christmas Basket?
We are planning to sell these until the end of the year or until supplies last. So better hurry! 😉
What is the maximum order quantity?
There is no limit to the quantity of basket but the total basket amount is capped to Php2,750 only. Don't worry! If you are planning to buy a lot, you can order up to 4 times on GrabFood all at the same time! 
Can I advance order?
Unfortunately, placing advanced orders is not yet available on the platform. 🙁 
Can I pay using GrabPay?
You can use GrabPay Credits to pay for the Grab Christmas Baskets! Make sure you choose GrabPay Credits as your payment method and that you have enough balance on your GrabPay Wallet before confirming the booking.