Any food craving you're having, any household essential needed, we got you, Grab delivers! 😉💚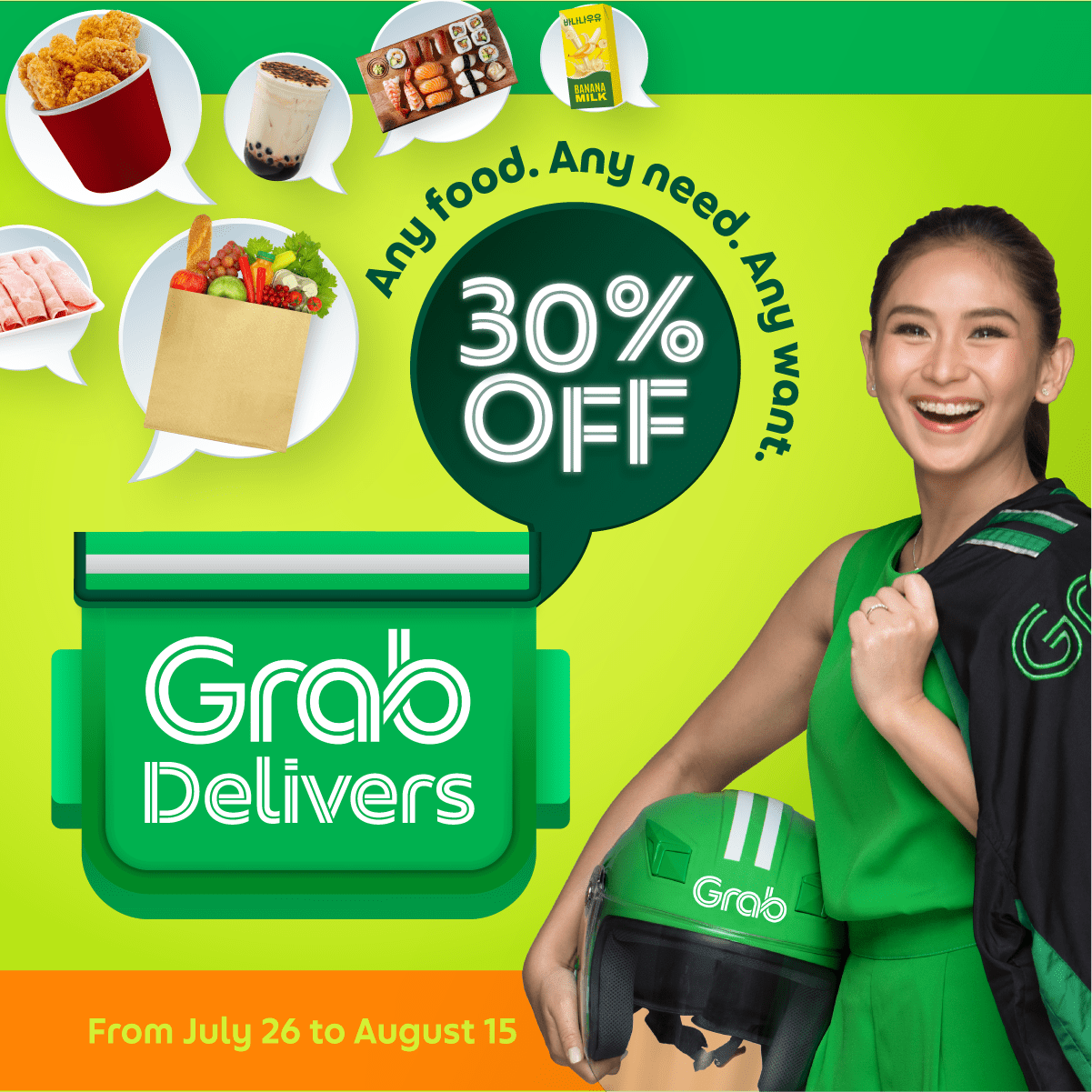 Grab Delivers is an effort inspired by the Filipinos' relentless show of love, care, understanding, and affection through several community quarantines. No lockdown can stop people from sending each other essentials—from fun things like ayuda treats to more serious items like medicine for friends and loved ones who couldn't go out and do it themselves.
Through GrabFood and GrabMart, Grab has become a new love language Filipinos have adopted.

There are so many deals and discounts to look forward to! 😍
1. Order meals for as low as P149 and get up to 30% off discounts and more!
2. Save up to P100 everyday on your meals from July 26 – August 15! 
3. Enjoy 30% off #OnlyWithGrabFoodSignatures bestsellers! 
Price Slash on all your daily essentials from July 26 – August 15! Grab your binge watching essentials, korean favorites, pet parent must haves, meal prep basics, self care kits, and more via GrabMart! 
Watch out for more discounts by following our social media pages!