The holiday season is right around the corner, and GrabFood is giving us a taste of what's to come with all their food treats this October! They've recently added Jollibee, and brought more promos for us this month. It's time to indulge our cravings, and even mix and match whatever compliments our taste buds! All this without worrying about traffic, or the sudden bouts of rain.
You'll never run out of mouthwatering dishes to fill your days and nights with over a hundred merchant partners to choose from, including vegetarian and vegan choices. To start your day, get a good cup of coffee and quick breakfast staples from cafes near you, like Metro 9 Coffee, Starbucks, Black Scoop Café, and Wildflour Café + Bakery. No better way to get the day started than to treat yourself with your favorites. And of course, there's the affordable all-day breakfast from Kanto Freestyle. Choose from their "silog" meals, or waffles and pancakes with honey garlic chicken.
If you're not big on breakfast, check out other popular shacks and restaurants like Army Navy, Kenny Rogers Roasters, BonChon, Sbarro, North Park, and more. Spice up your meals without having to wait in long lines.
October GrabFood deals are also big on chicken wings, so if you're craving for some, go crazy with these
popular chicken wings restaurants:
Wing Me! Makati offers free delivery. Just use the promo code GFWINGME for a minimum order
worth P400.
Buffalo's Wings N' Things offers P70 off for minimum cash orders of P600, with the promo code
CASHYUMMY.
Use the promo code BITES2Go when you order at either Super Wings, Wonder Wingz, Wing
Kings, and 24/7 Wings to enjoy free deliveries for a minimum basket worth P350.
Vegetarians and vegans, we hear you! Eat your healthy heart out with these offers:
Something Healthy and SuperNatural Kitchen has free deliveries for a minimum order of P350,
with the promo code BITES2GO.
24/7 Super Healthy has promo code GF24SUPER for free deliveries, for orders of at least P400.
101 Hawker Food House with its delicious Asian staples and vegetarian/vegan choices, offer P70
off for minimum orders of P600, with promo code CASHYUMMY.
To complete your meals, add some sweets to your basket. Lil' Orbits Mini Donuts, Dunkin Donuts, and Goldilocks have plenty of delicious treats to choose from. Dunkin' Donuts gives you 40 pieces of Munchkins for only P349. For the titas looking for bigger choices, get your pantry staples with the always delectable bread selections from The French Baker. Of course, the GrabFood money-saving promos don't just end there. They offer an exclusive "Triple Grab Treat" for your favorite Peri Peri Charcoal Chicken & Sauce Bar main plates.
 Order half a chicken with two delectable side dishes for P299
Go solo with a chicken quarter and rice for just P169.
Share an order of whole chicken and an assortment of sides and java rice for only P799.
Share the happiness with a plateful of nacho chips smothered with cheese sauce and salsa roja, and topped with chili con carne that packs a lot of punch. And to top it off, grab the fan favorite Fernando's Spicy Chicken Fillet.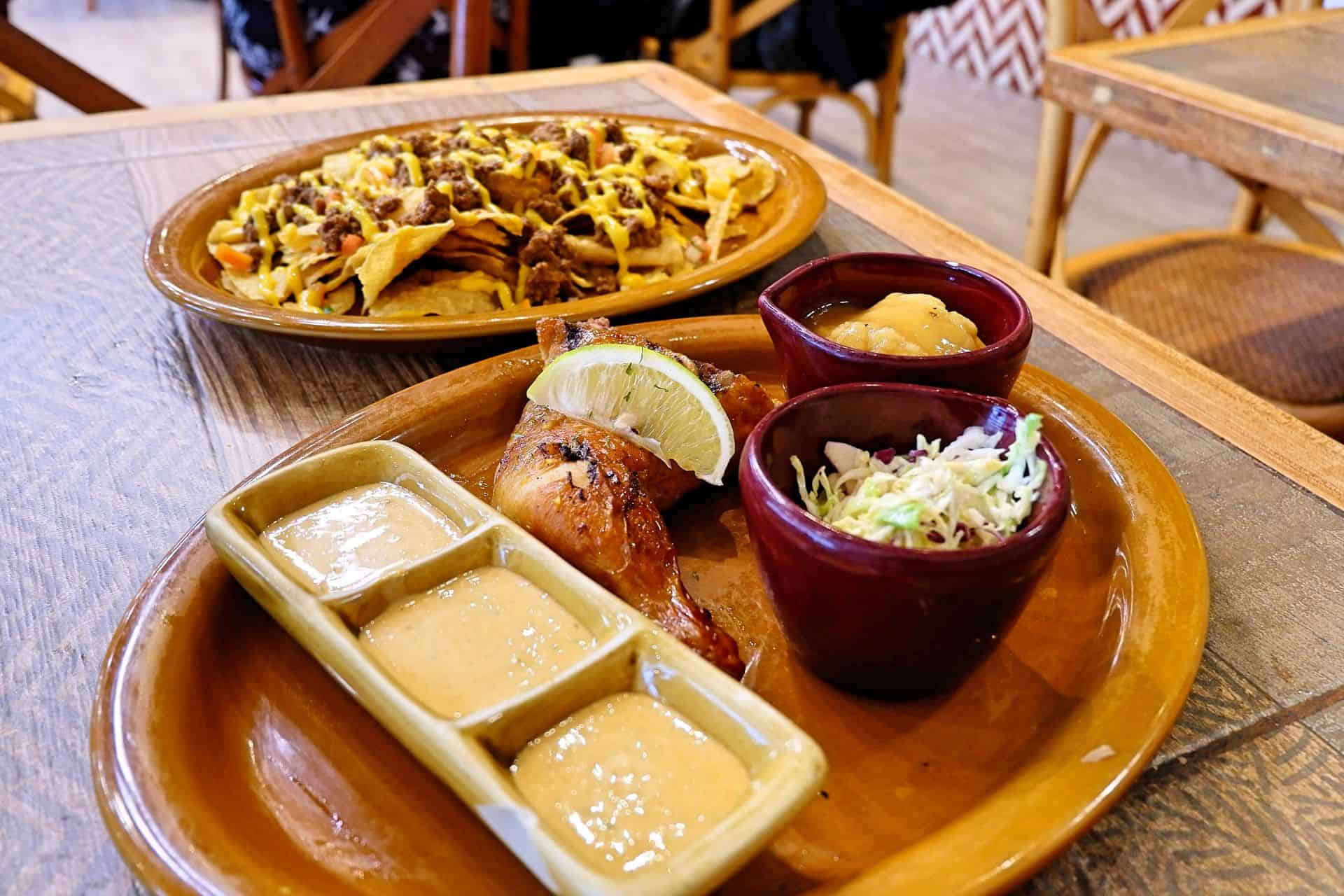 Peri Peri nachos with chicken quarter and sides
The best stories are created and shared with food. Celebrate your "BER" months with GrabFood to make your holidays even better. Count on everyone's favorite and reliable food app for your next favorite meals for home dates, office occasions, or simple celebrations.
Don't miss more of GrabFood's special deals this month:
"CASHNOMS" for P70 off your Banapple order
Triple Grab Treat for discounted Peri Peri meals
For a minimum order of P1000 from any Banapple branch, you get to enjoy P70 off your whole basket. Yes, it's P70 off your favorite cakes, pies, and entrees. Just type in the promo code CASHNOMS to score this great deal.
Start with Banapple's Caesar Salad, and relish on the crispiness of Banapple Buttermilk Fried Chicken with Creamed Parsley Sauce. Savor every cheesy roll from a serving of their famous Lasagna Roll-ups, best enjoyed at the comfort of your home.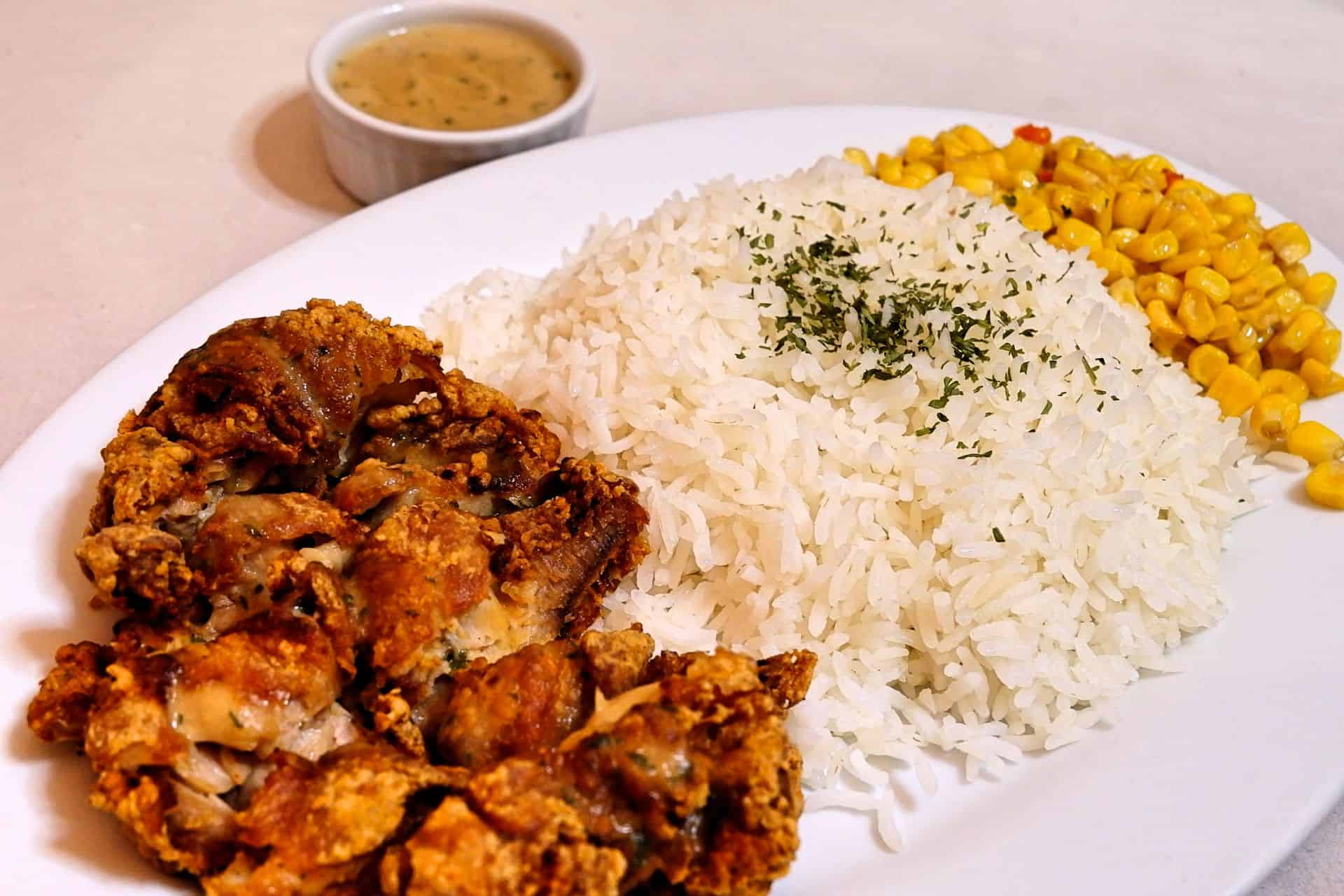 Banapple Fried Chicken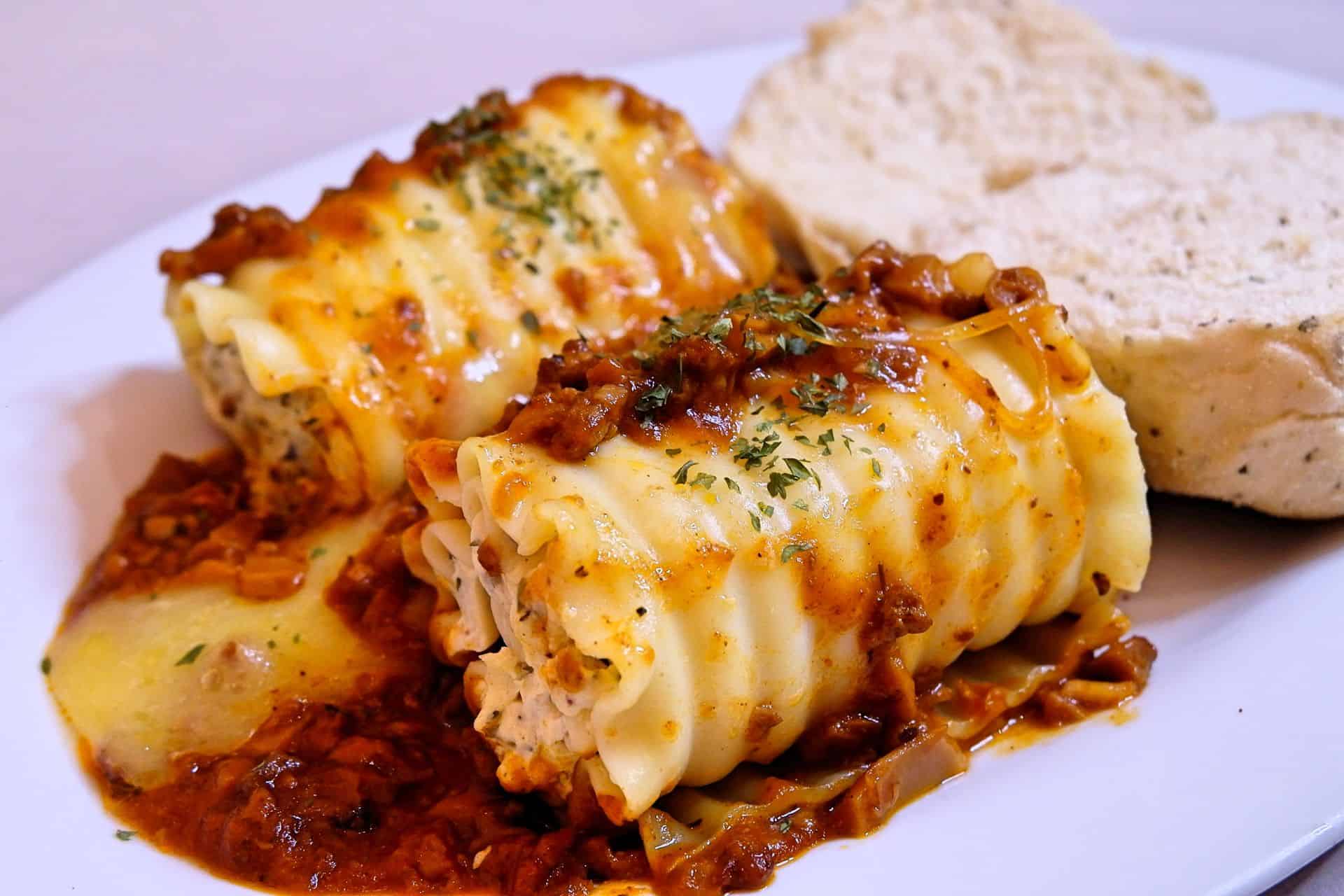 Banapple's famous Lasagna Roll-Ups
GrabFood's October promos are just the beginning of all the wonderful deals in store for the holidays. Stay tuned for more money-saving deals and great rewards coming your way in the following weeks. Always keep your app updated to avail of the latest GrabFood promos, and don't forget to share these great deals with family and friends!