As the premium service of Grab, we would like to make your earnings better. Through these heat maps, we will provide you the areas where you can maximize your bookings. This will ensure that you are in the service area, be able to get bookings and maximize your earning potential.  
These maps will be updated monthly for your convenience. Always check back here so you can plan out your trips wisely! Click any of the categories below to check which would you like to see. 
Tips on how to use these maps:
Red 

indicates a need for drivers. These are service areas that need you and where you'll be able to find bookings. Yellow and Green indicates that there are drivers servicing a demand already, so you may want to plan around this.

Take note that these maps are merely suggestions on how you can improve your earnings. This does not guarantee that you will be able to get bookings.
---
Friday
12AM – 7AM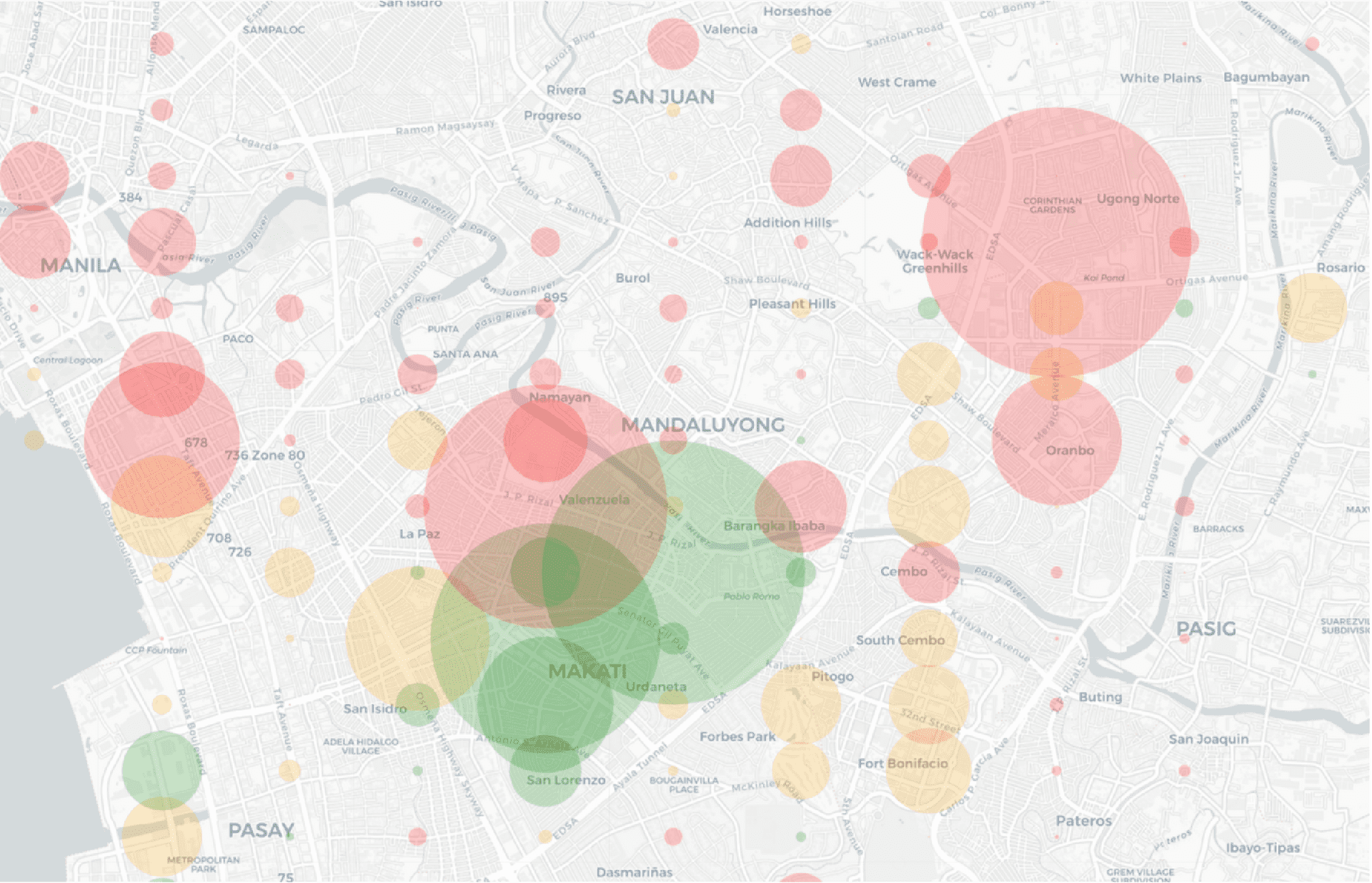 7AM – 11AM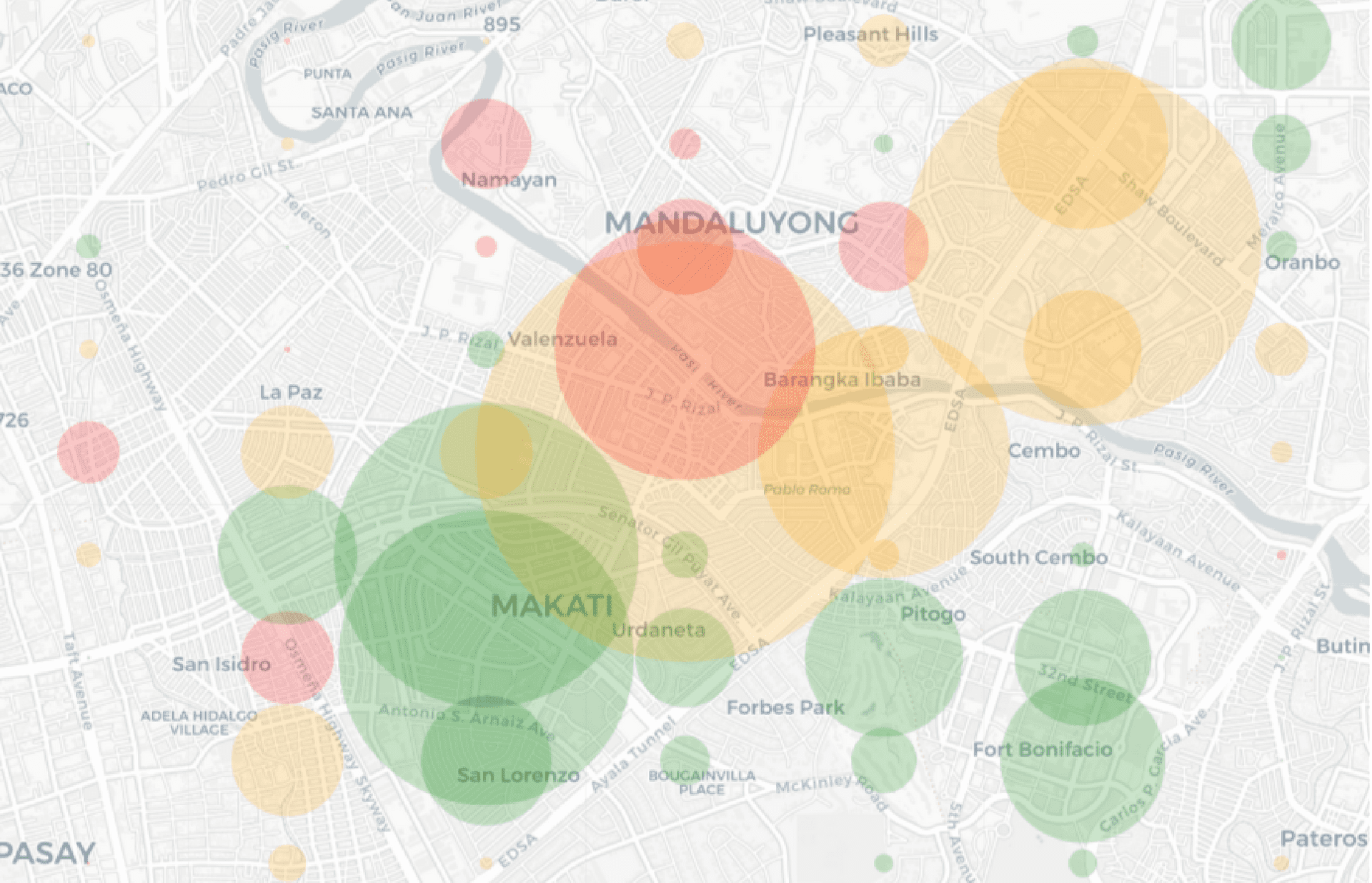 11AM – 4PM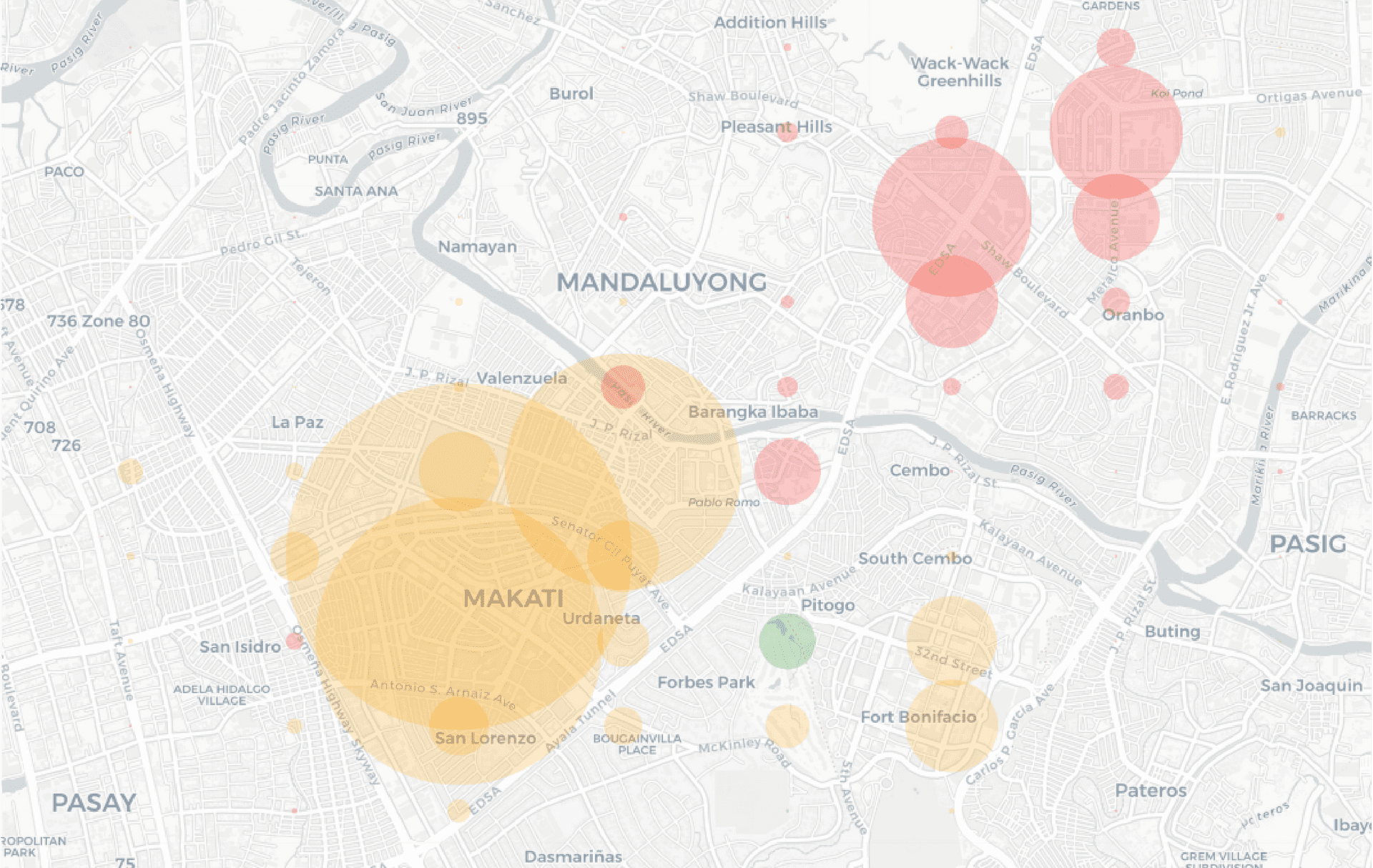 4PM – 8PM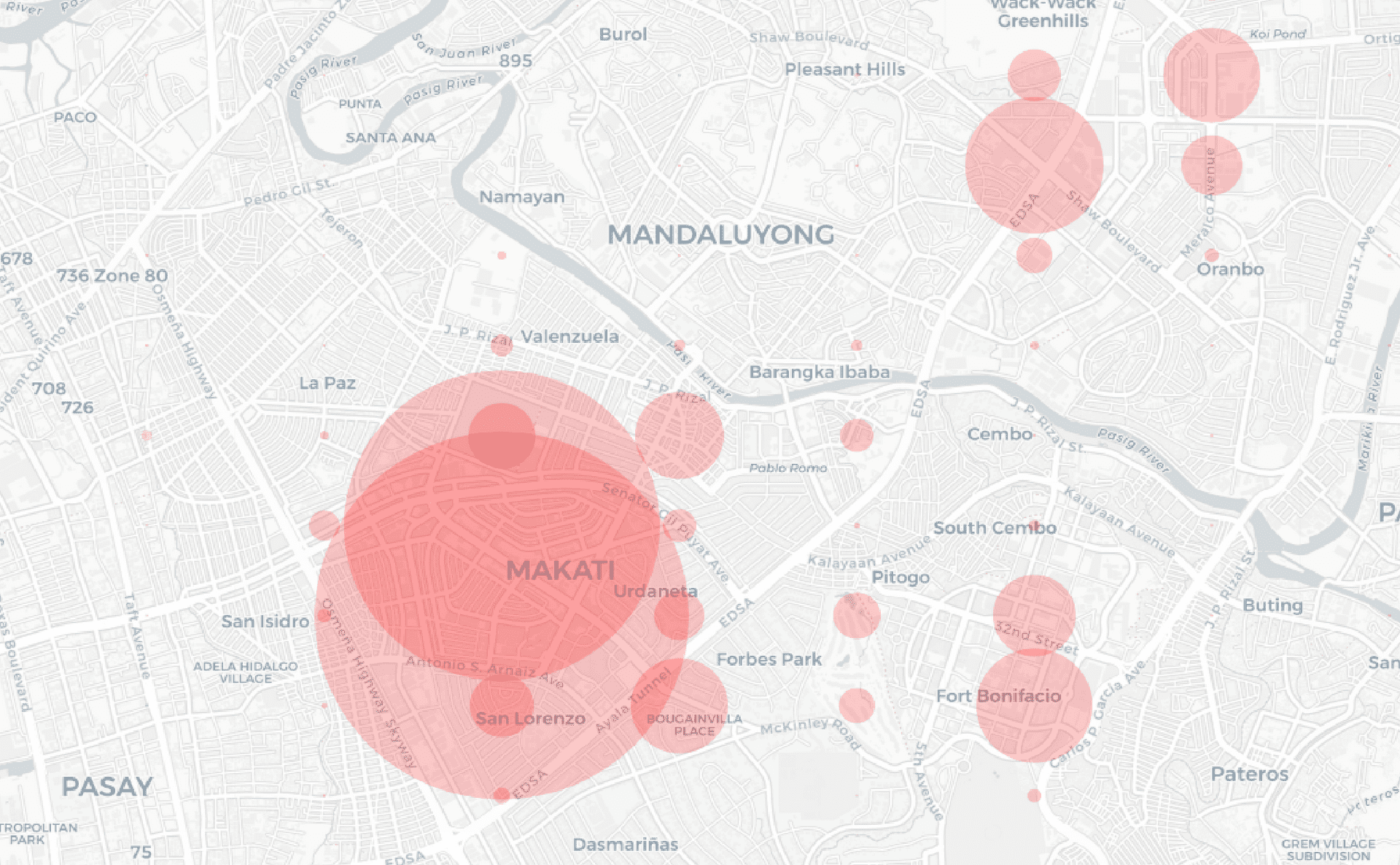 8PM – 12AM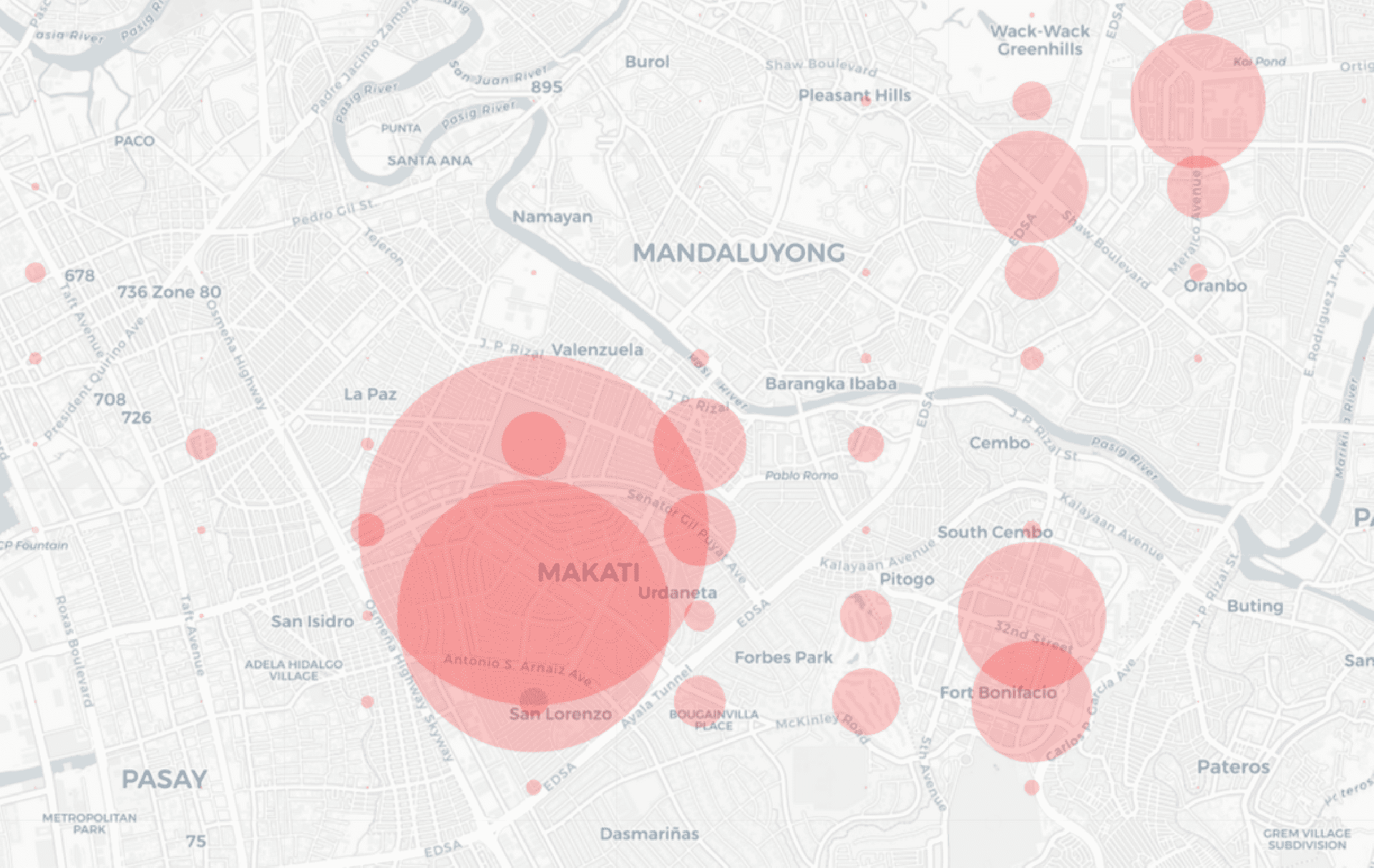 ---
Weekday
1AM – 6AM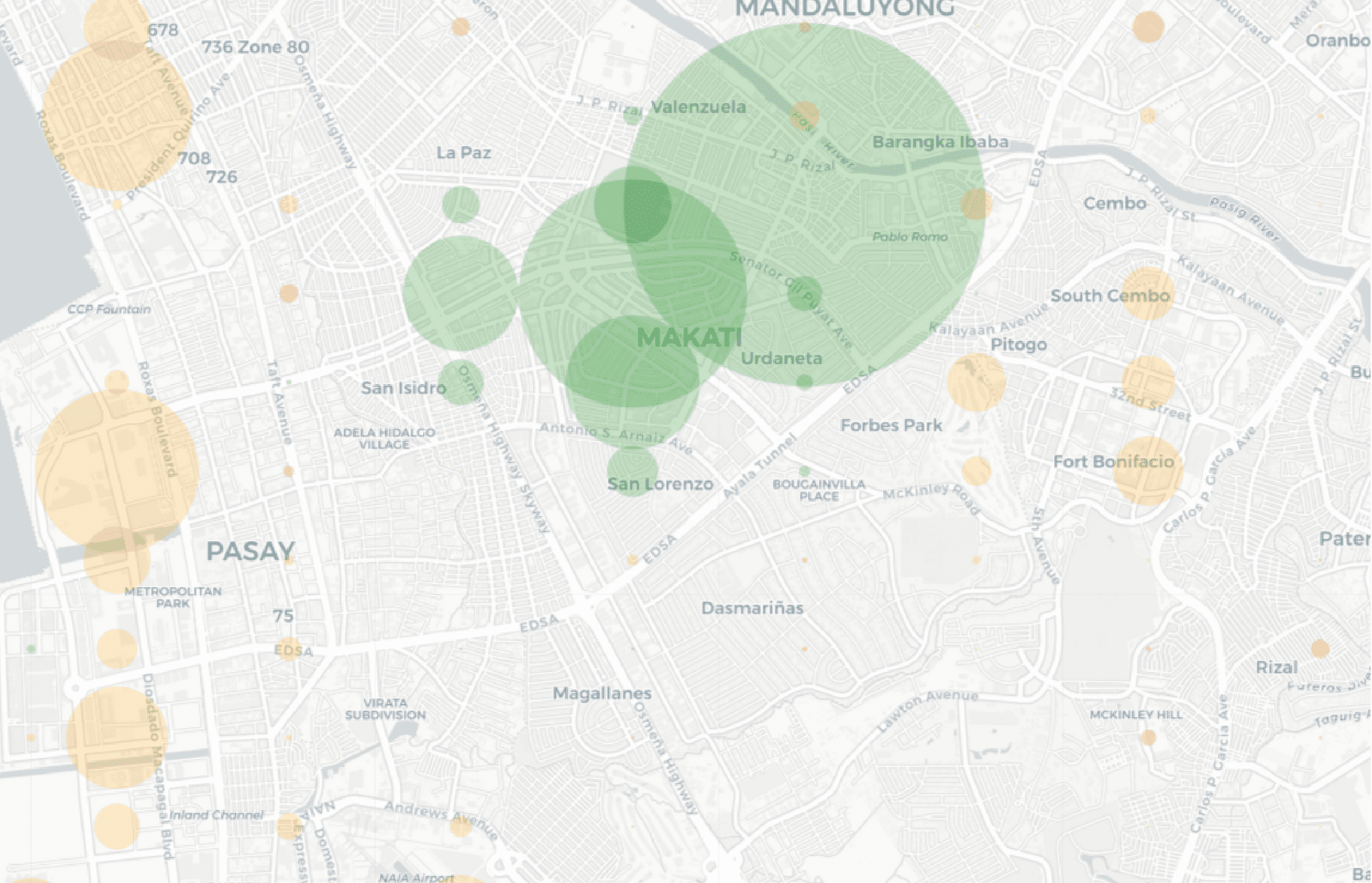 6AM – 10AM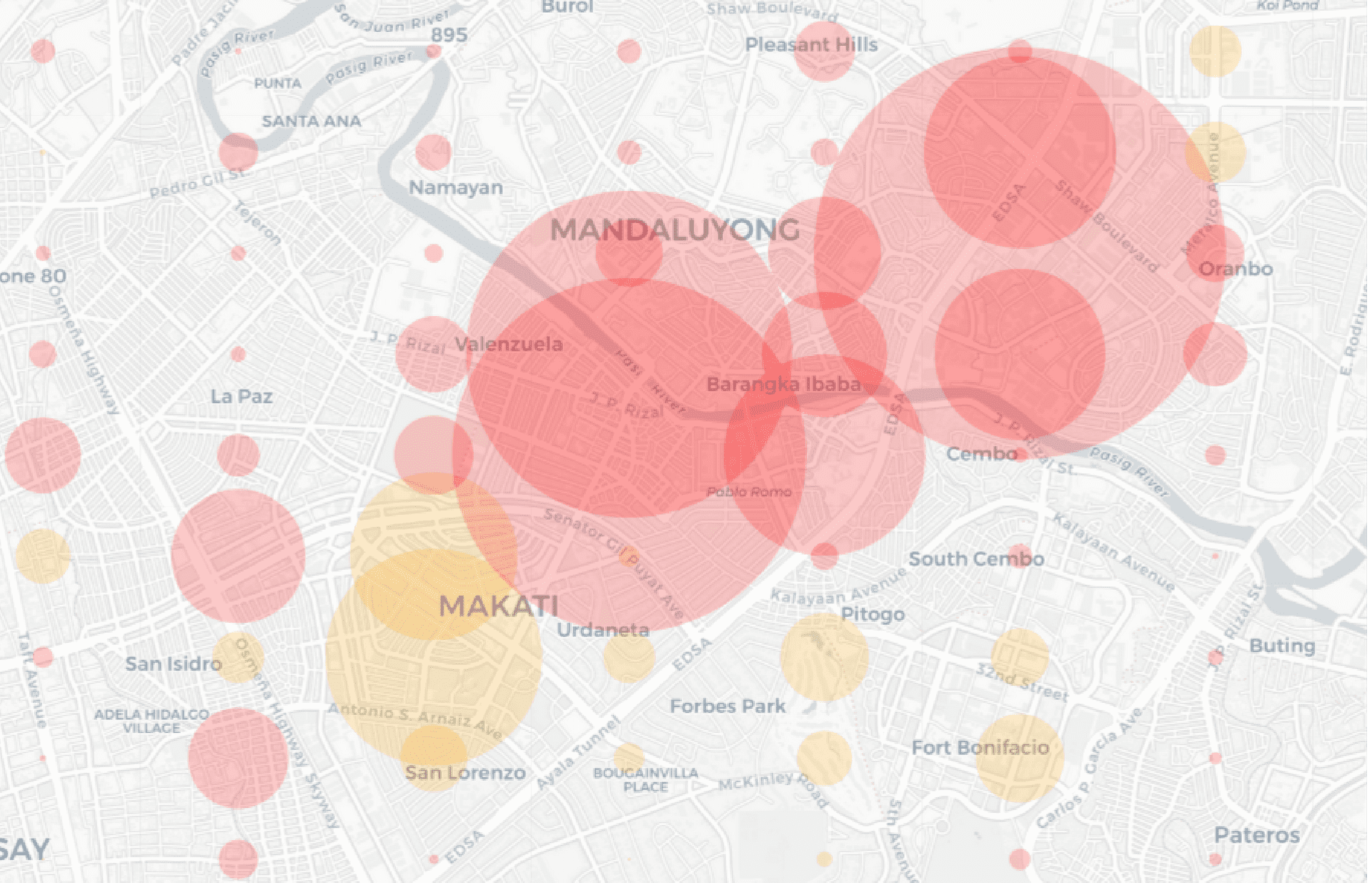 10AM – 4PM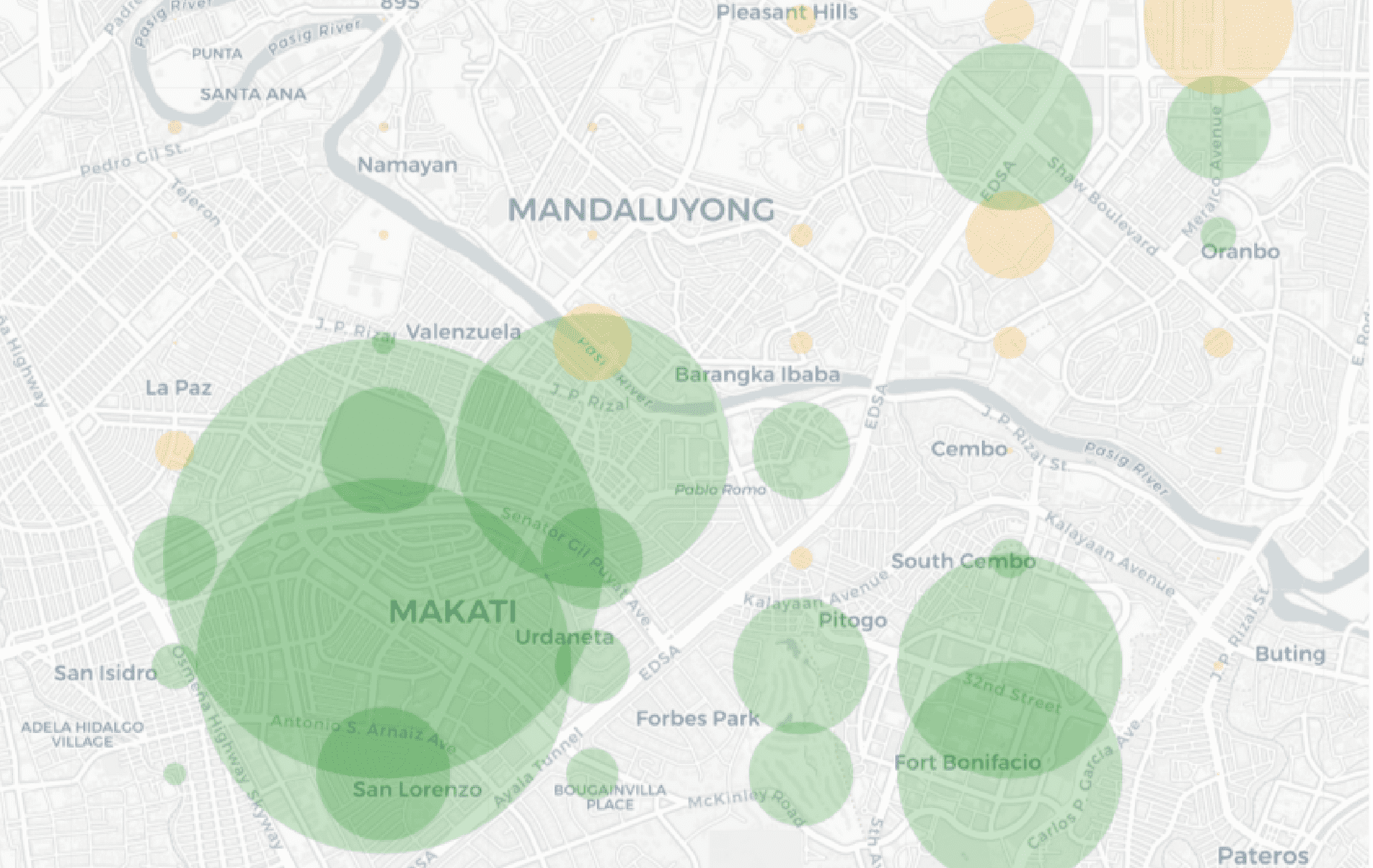 4PM – 8PM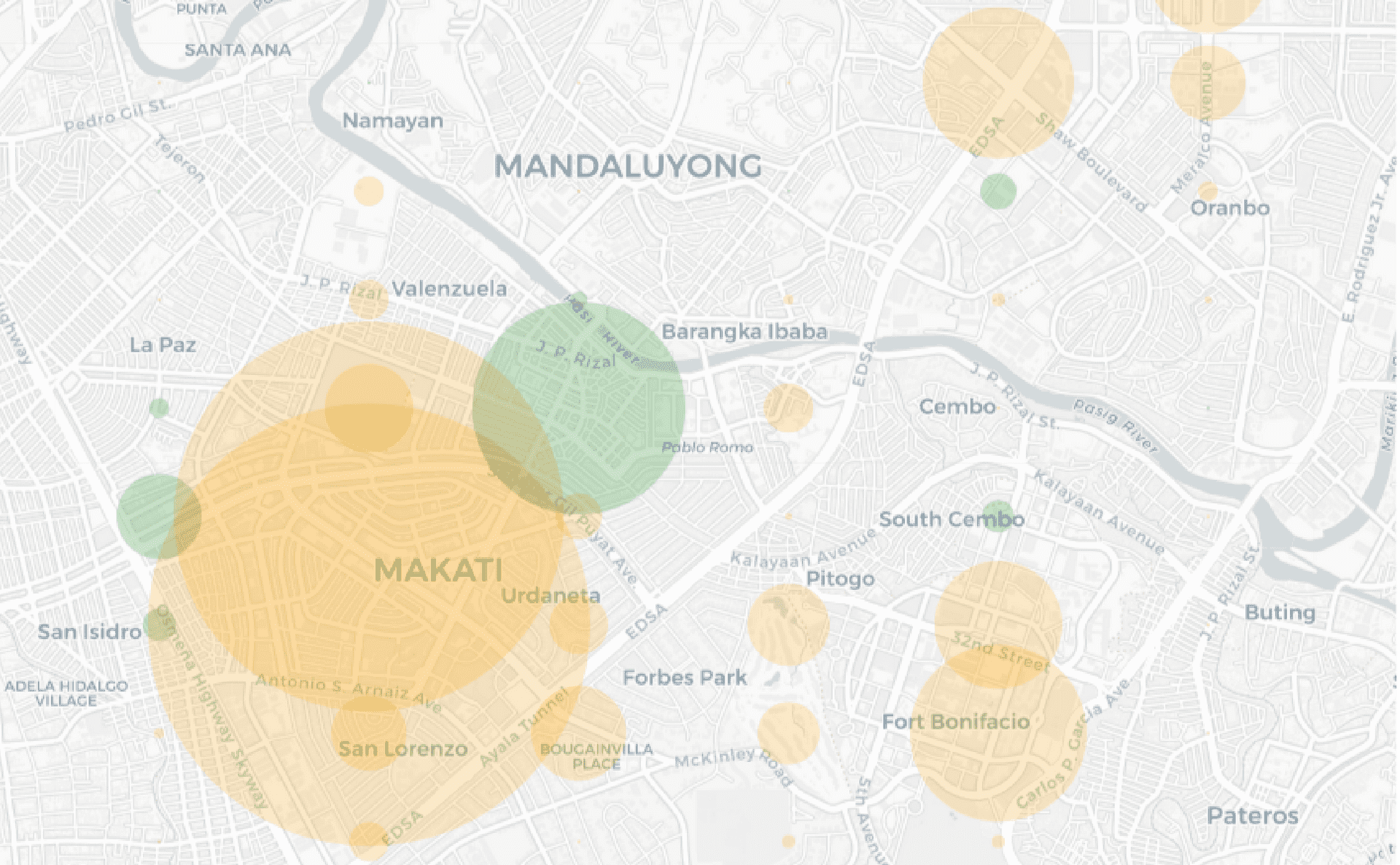 8PM – 1AM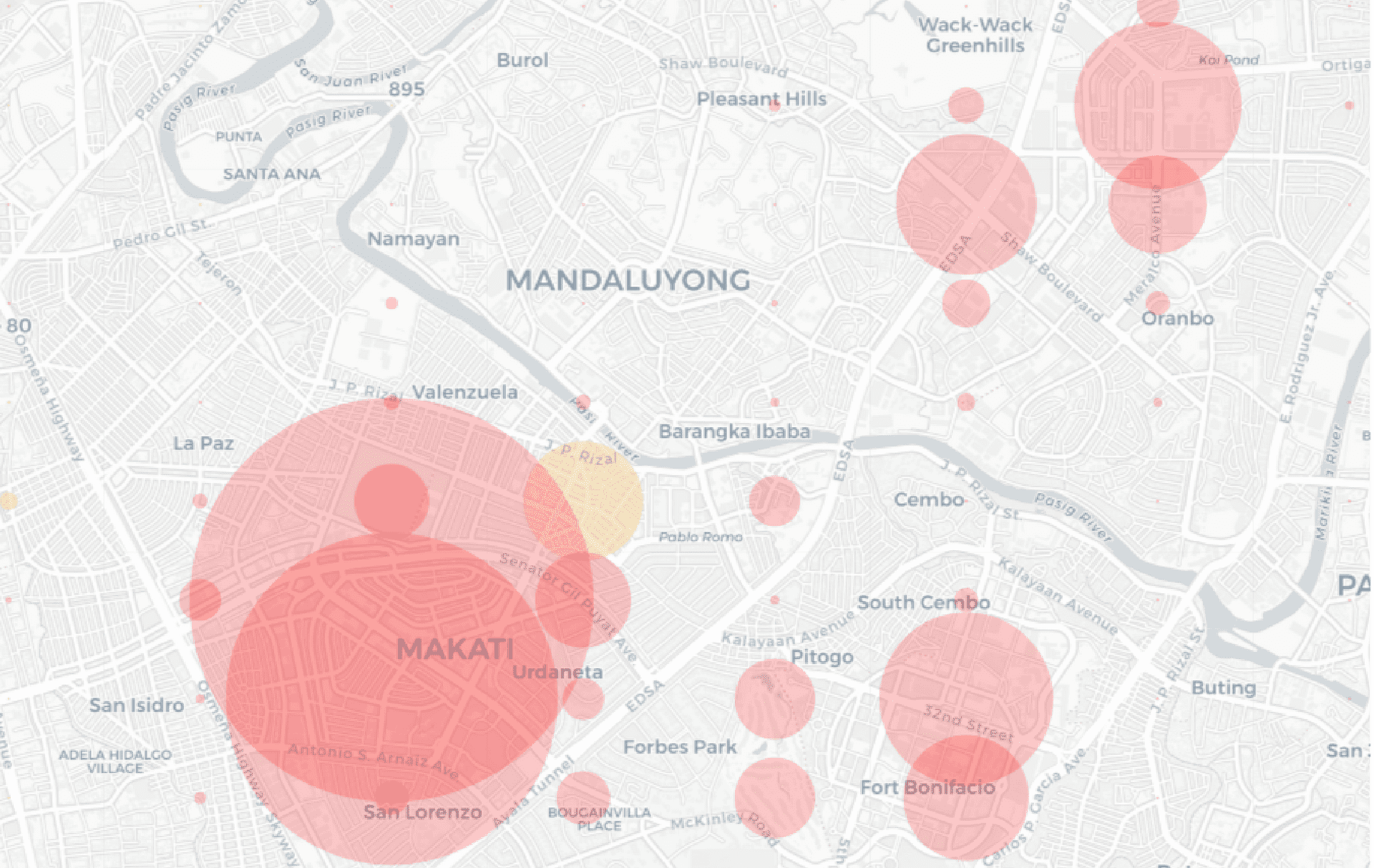 ---
Weekend
2AM – 9AM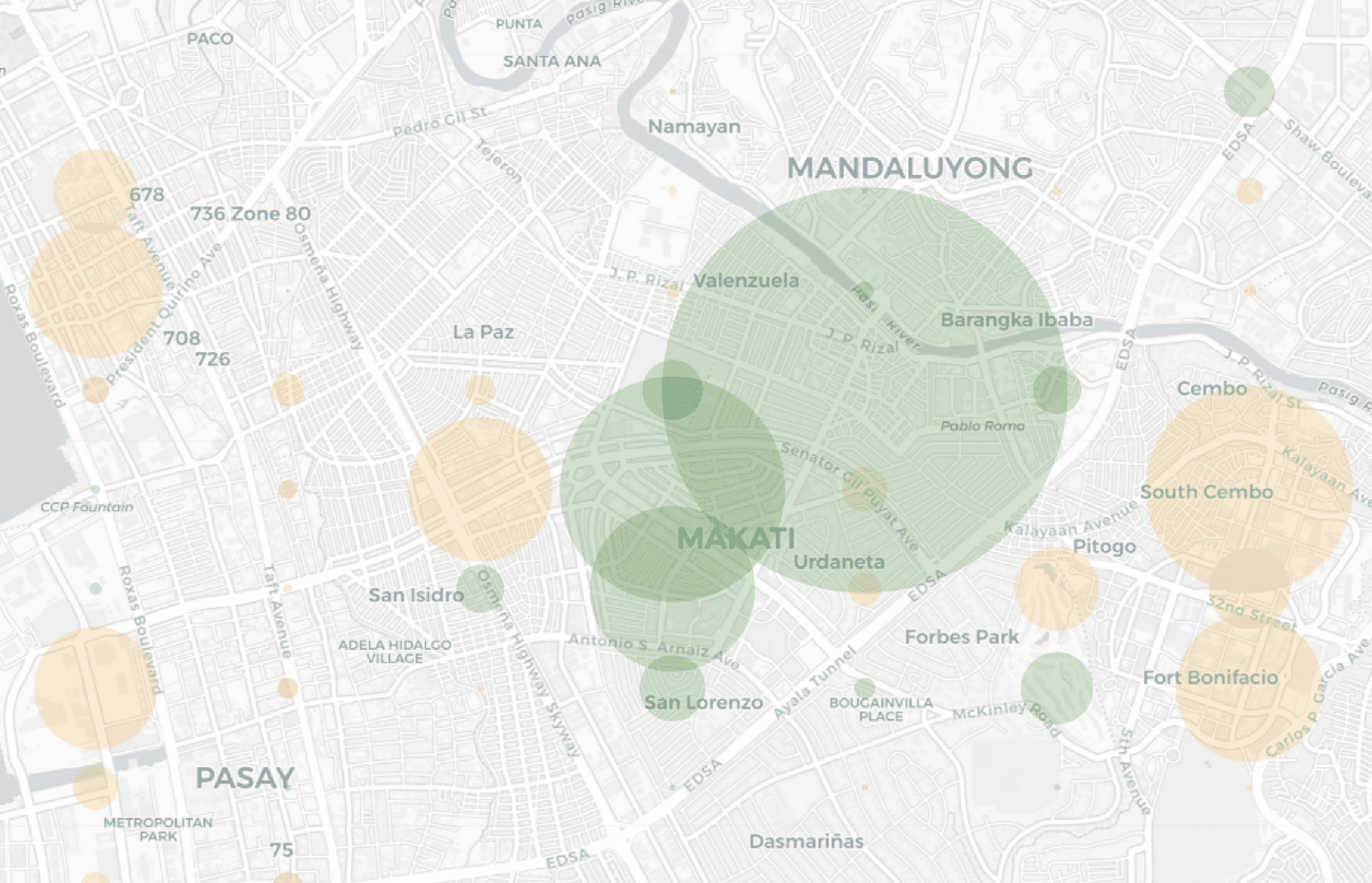 9AM – 2PM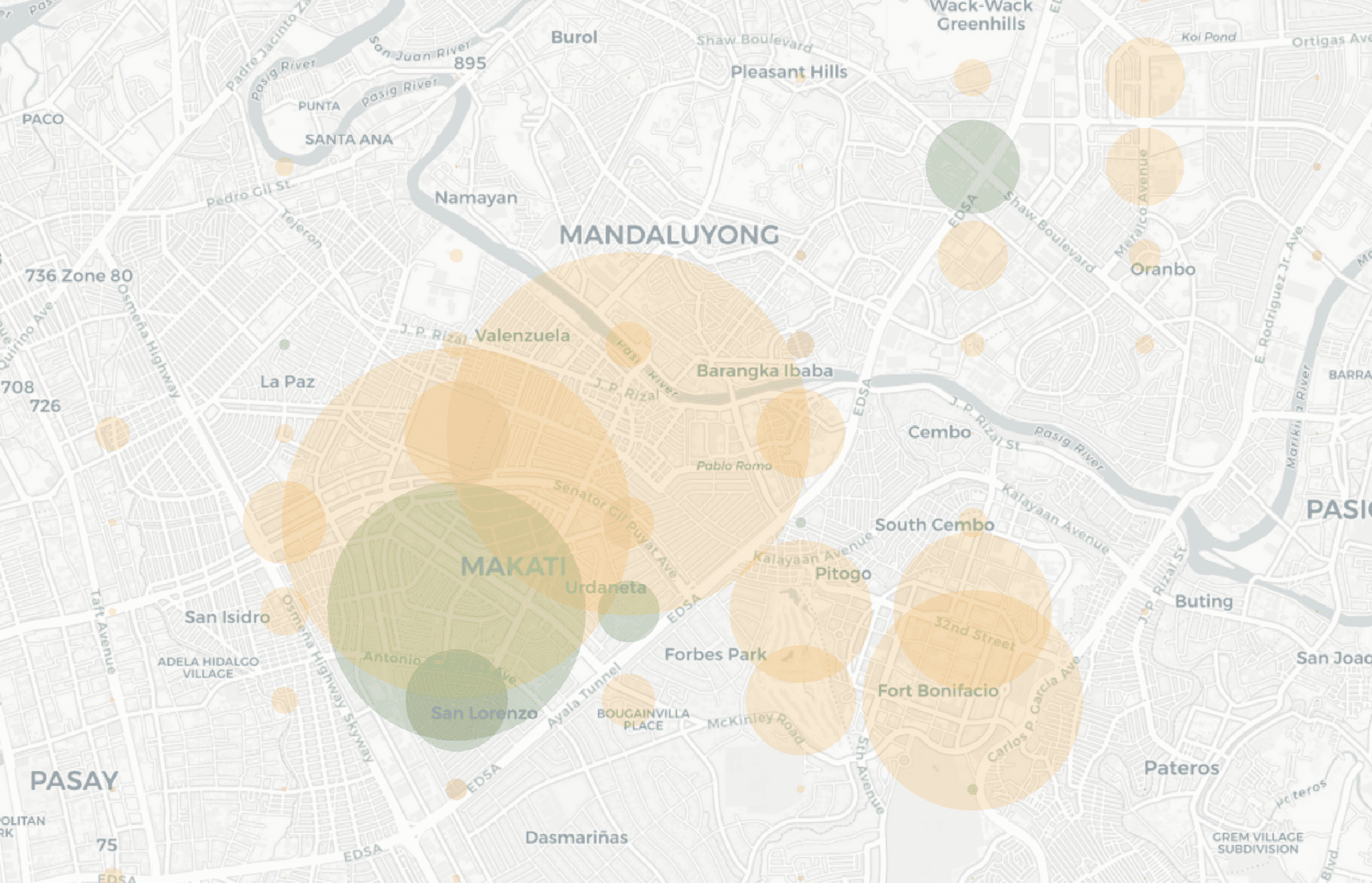 2PM – 9PM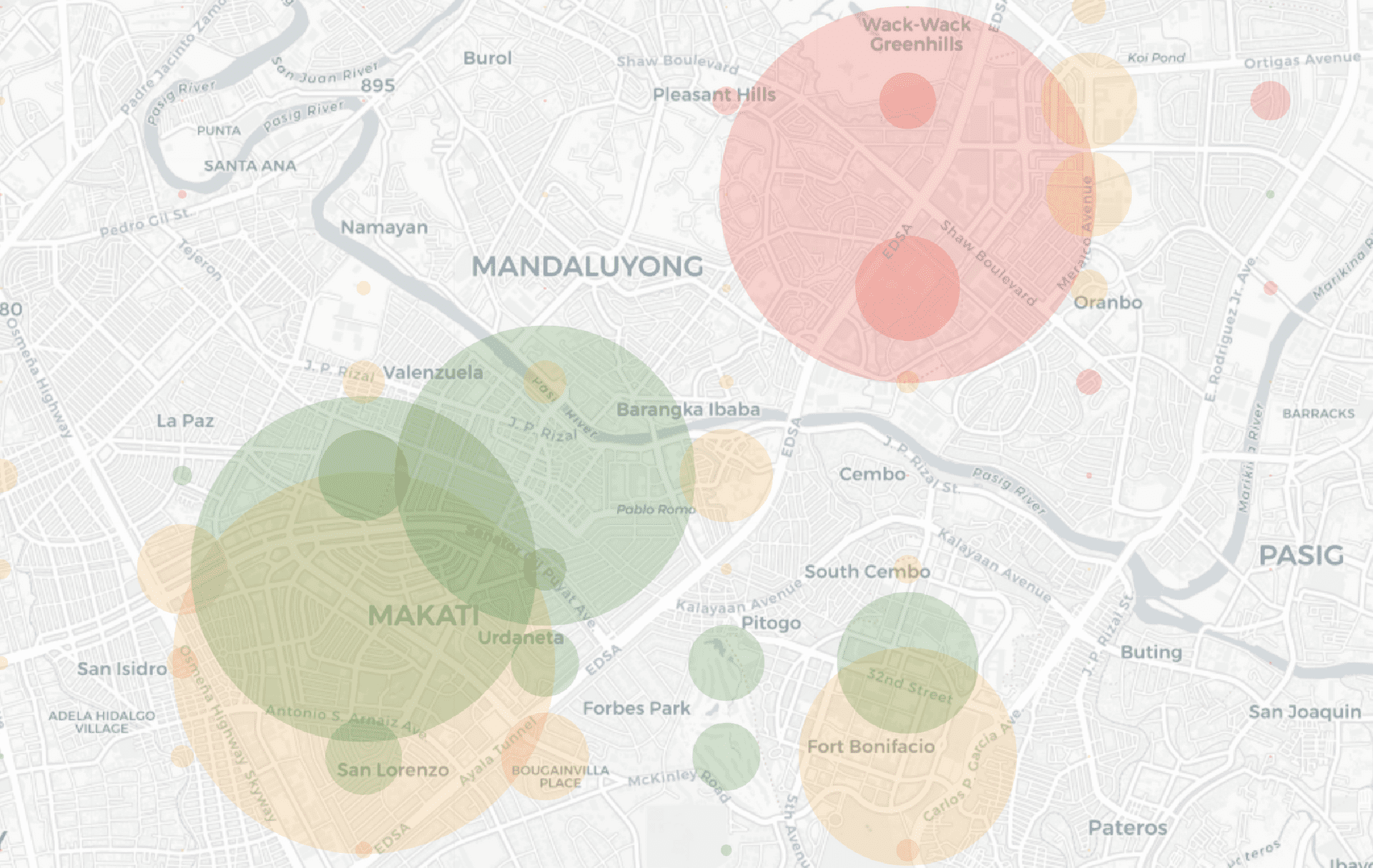 9PM – 2AM