What is GrabPet?
The Memorandum circular 2019-019 allows pets to be transported via PUV. Under specific conditions, certain pets will be allowed to ride a Grab with you.
GrabPet is a product made for passengers who wish to get around with their pets comfortable and conveniently. This is a special feature for 6-seater drivers wherein they can get additional earnings if they accept these kinds of rides.
Types of pets allowed in GrabPet
Initially, only dogs, cats, turtles, hamsters, rabbits, and fish are allowed on GrabPet. All pets must be accompanied by human passengers. Pets with parasites and/or fleas are strictly not allowed.
| | |
| --- | --- |
| Type of Pet | How to transport |
| Dog | Leashed or crated with a muzzle |
| Cats, Rabbits, Guinea Pigs. Hamsters | Crated |
| Fish | Sealed bag or closed fish tank |
| Turtles | Closed Container |
What are the equipment required?
The different kinds of pets eligible for this program require additional taking care of and as such, we are giving special equipment to help the drivers with these kinds of rides. We will be providing the following:
Pet Kennel big enough for one(1) large breed dog, two(2) medium breed dogs OR two(2) cats
Waterproof Cargo liner for the rear area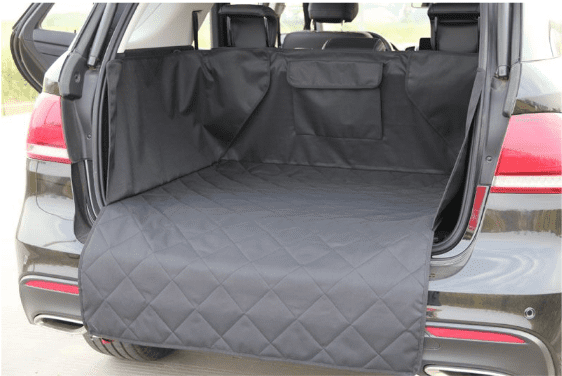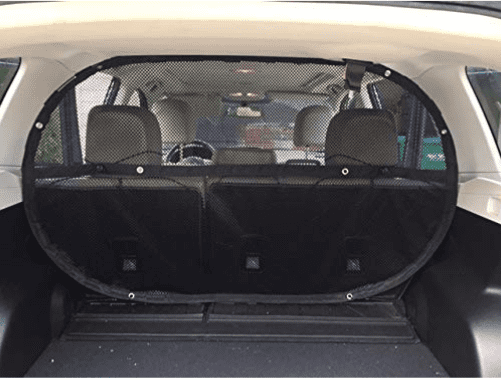 The equipment listed above will be provided by Grab. Muzzles and leashes should be provided by the passenger. Be sure to bring your car when picking up these equipment so you can bring home your car.
FAQ
How much will I earn with GrabPet?

GrabPet rides will have a GrabCar Premium fare.

Can I choose when to drive for GrabPet?

No, it will be on an opt-in basis. Once you agree to drive for GrabPet, you will be able to receive GrabPet bookings if you are online in the driver app.

Can I still drive for GrabPet if I wish to ferry only certain types of animals?

Unfortunately, no. All GrabPet Driver-Partners should be comfortable with all types of allowed pets (e.g. dogs, cats, etc.) in their car.

Is there insurance coverage for the pets onboard?

Yes, additional insurance coverage for pets is automatically included on every GrabPet ride.

Can passengers bring more than 1 pet onboard?

GrabPet accepts a maximum of 2 medium pets (e.g. Poodles, any cats, etc.) or 1 large pet per ride (e.g. Golden Retriever, etc.). Please refer to our guidelines to determine the size of your pet. It would be up to the discretion of the GrabPet Driver-Partner to allow extra pets.

How do I ensure that my car remains clean after a GrabPet ride?

All Driver-partners driving with GrabPet will be issued with a GrabPet starter kit, which will include a pet barrier, pet kennel, waterproof liner, microfiber towel, and an air freshener. We recommend to always place the pet or crate on the designated pet handling area of the vehicle.
If your car is soiled during a GrabPet ride, please follow the claim process via "Report a past trip issue" in the in-app Help Centre, and provide all supporting documents (i.e. photo of stain or waste, receipt of car cleaning).

What will be covered in the GrabPet training for Driver-partners?

In order to be eligible to drive with GrabPet, Driver-Partners must undergo a mandatory 1.5h training session on basic pet-handling skills by professional pet trainers. This will be partially subsided by Grab, and enrolled Driver-Partners may be required to pay a small fee (more details to follow). The complimentary in-car kit will also be distributed to Driver-Partners during the session.

Who is responsible for handling the pets (i.e. getting the pets into car)?

Passengers are fully responsible of loading and unloading the pet. And it is the passenger's responsibility to ensure their pet does not cause concern or risk to the Driver-partner at all times during the ride. Driver-partners may choose to cancel the ride if the animal displays aggressive behavior.

What if the passenger has a pet but requests for a non-GrabPet service?

In the instance where a passenger requests a pet to be transported on a non-GrabPet ride (e.g. GrabCar), Driver-partners should advise passengers to cancel the booking and rebook with GrabPet. Only pets riding on GrabPet are covered by insurance.

What is the service area for GrabPet?

The service area includes the following: Cubao, White Plains, Ugong Norte, San Juan, Mandaluyong, Fort Bonifacio, Makati Pasay, Ortigas CBD, Pateros, Malate, Pandacan, Baclaran, Newport, NAIA. You can also check the photo below.