Are you ready for more Premium Trips?
Being a Premium driver requires more than just having a premium car. There are many ways we can elevate the experience of both driver and passenger to make this premium service the best in the country.
What are the new features of GrabCar Premium?

To further improve our premium service to our passengers, we will improve the service standard of GrabCar Premium.
1. Driver Appearance
Tidy and presentable
Collared shirt/top
Smart casual pants (slacks, chinos, dark jeans)
Closed shoes
2. Car Condition
Aroma and Scent – Car must be pleasantly scneted
Cleanliness – Interior and exterior must be kept clean at all times
Music – Upon passenger's request
Air conditioning – Kept cool and adjust upon passenger's request
3. Must-Have Car Amenities (Premium Kit)
Grab Umbrella
Tissue Box
Mints
Air Freshener
Car Charger
*Premium kits are available in the Wilcon IT Hub Grab Driver Center. Make sure to always refill the items that are out of stock so you will be always providing a 5-star premium service.
4.  Certification Training
GrabCar Premium Certification Training
A1 Advance Defensive Driving Training

Each ride in a premium car offers quality and comfort like no other. 
These are the vehicle requirements of GrabCar Premium:
Car Type:

Premium Sedan or Premium SUV (example – Fortuner, Everest, Montero)

Year

: 2015 and up

Standard Retail Price Point (SRP):

 Minimum of PHP 1.5 million

Engine Displacement:

2.0 non-turbo and 1.6 turbo

Seating Capacity: Sits at least 4 pax comfortably
PREMIUM DRIVER TIP: Always make sure that your car is clean and in good condition.

Get premium earnings because your rides will only be coming from premium areas. 
PREMIUM SERVICE AREA COVERAGE
*These service areas are applicable for both pick-up and drop-off. 
Cubao

White Plains

Ugong Norte

San Juan

Mandaluyong

Fort Bonifacio

Makati Pasay

Ortigas CBD

Pateros

Malate

Pandacan

Baclaran

Newport

NAIA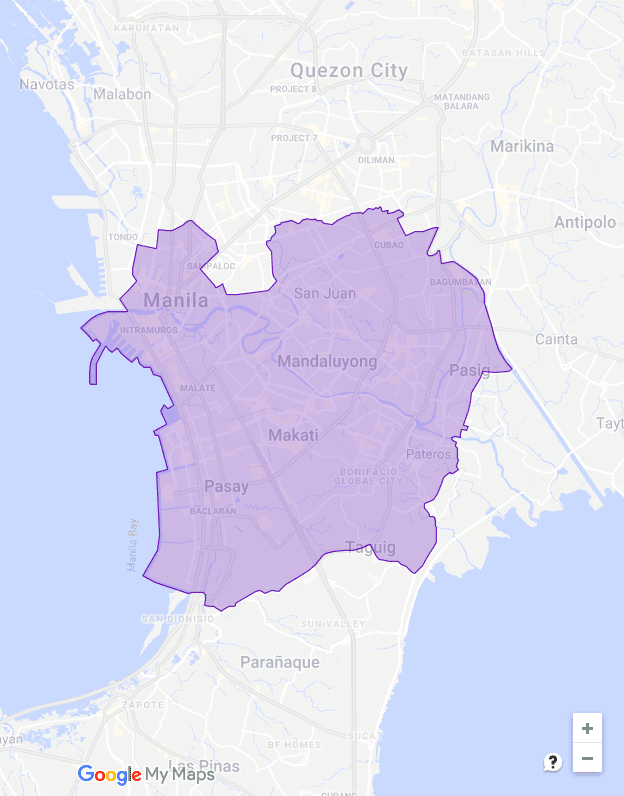 PREMIUM DRIVER TIP: Always be in the Premium service areas because these are the only areas where you can get GrabCar Premium bookings.
---

1. As GrabCar Premium, what kind of  bookings will I get?
You will only get GrabCar Premium bookings ONLY. You will be informed via SMS if you will be getting GC 6-seater rides.
2. What is the maximum capacity of a GrabCar Premium?
There can only be four(4) passengers at a time.
3. What if the passengers have pets with them?
Passengers can now book a GrabPet instead of a GrabCar Premium if ever they have pets with them. Kindly ask the passengers to cancel their current booking and book a GrabPet ride.
4. Will I be able to use My Destination?
Yes you can still use this feature.
5. Am I still qualified to be part of the Ka-Grab Rewards Tiers?
Yes, you can still qualify for the Ka-Grab Rewards!
6. What happens if I run out of car amenities (tissue, car perfume, etc..)?
Wait for the announcement of Grab where you can get your car amenities for a discounted price!