This October 26, 2019 – be part of the all-exclusive, first-ever GRABACADEMY PREMIUM 
In partnership with career development experts John Robert Powers, immerse yourself in a day of learning. 
Event Details
Date: October 26, 2019
Time: 9AM-5PM
Venue: Sofitel Philippine Plaza, Roxas Blvd, Pasay City
What's In Store For You?
Half-year review of Premium Service 

Service Standard workshop 

Premium Kit refills  

Surprise Awards 

Official Certificate of Completion
Available Parking Spaces
Sunken Parking (in front of PICC) 

Ulalim Parking (beside Sunken Parking)

Sofitel Parking 1 (in front of Harbor Tent)

Sofitel North Parking (beside Sofitel)

Sofitel Acacia Parking
See map below for details: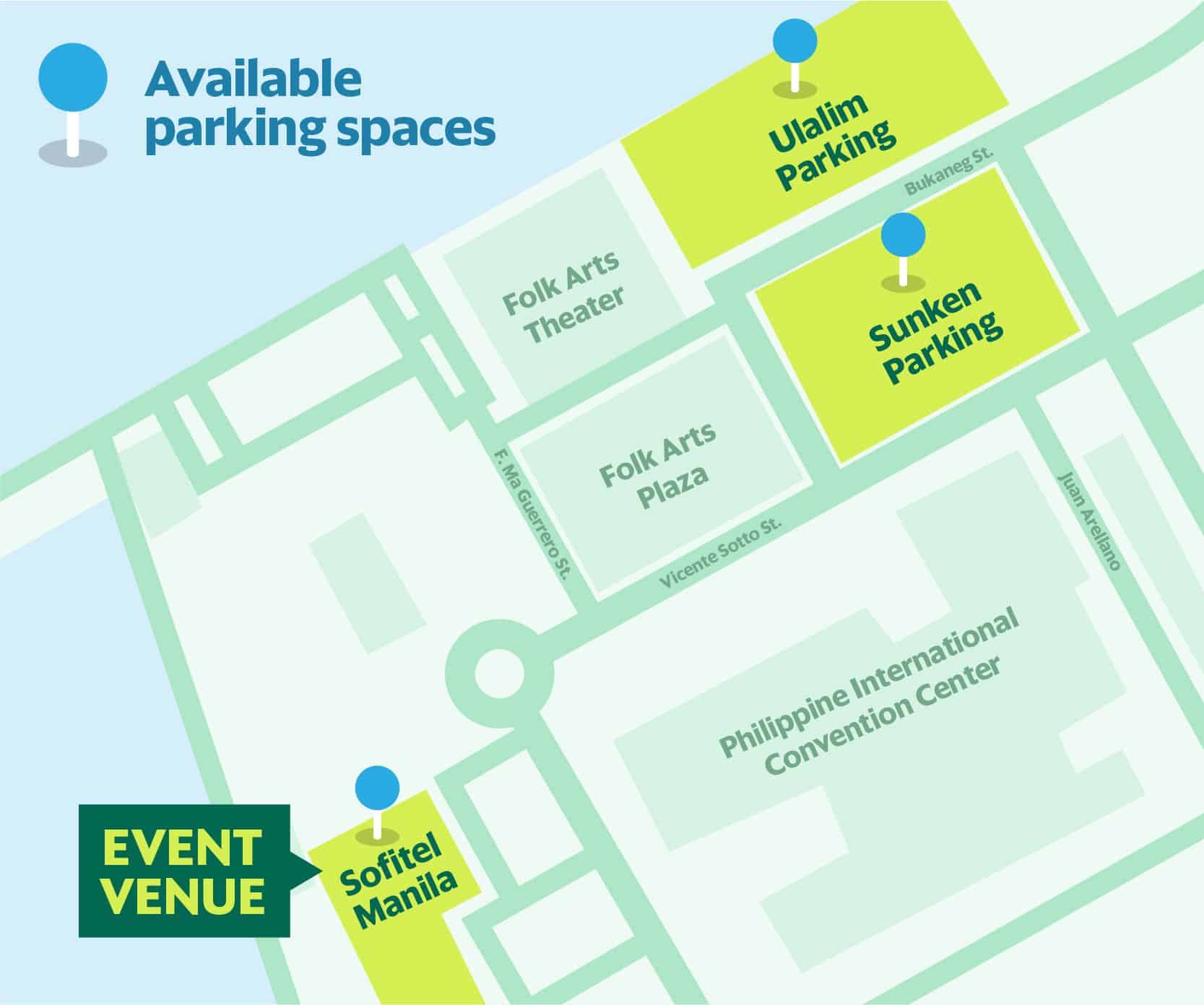 Parking Tips: 
Sunken Parking and Ulalim Parking will offer cheaper rates so come in early! 

For Sofitel parking, a parking validation stub in the event venue will be given for a discounted fee.