Welcome to Challenges
We've made earning free rides, vouchers and extra GrabRewards Points to redeem even more privileges extra easy with fun new challenges on your Grab app.
Step up to the challenge, unlock more rewards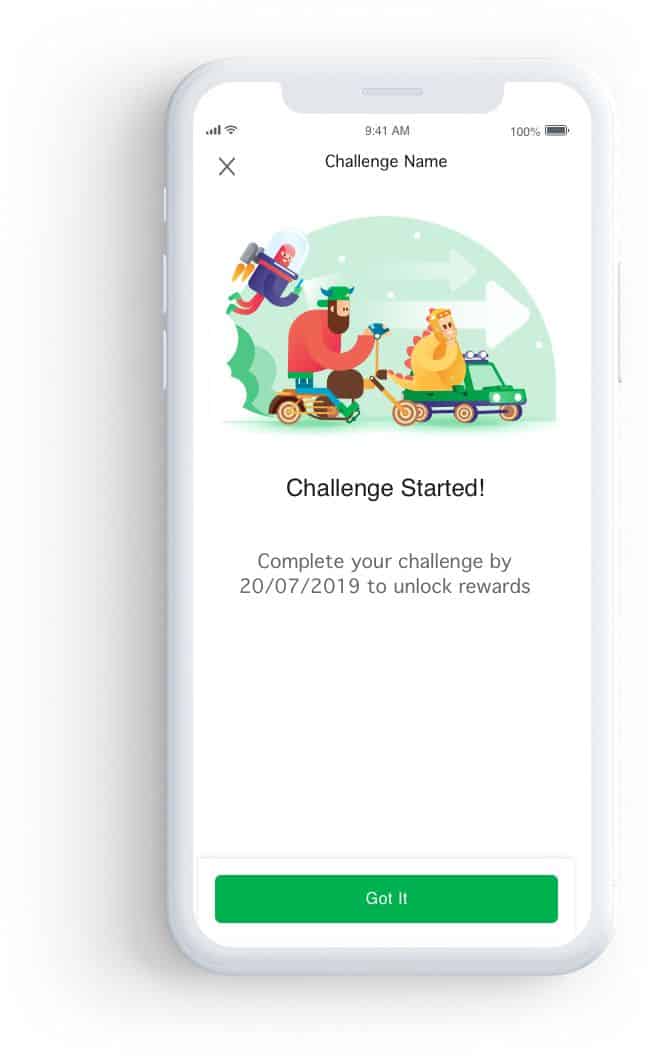 Step 1
Accept and activate by selecting 'Accept Challenge'.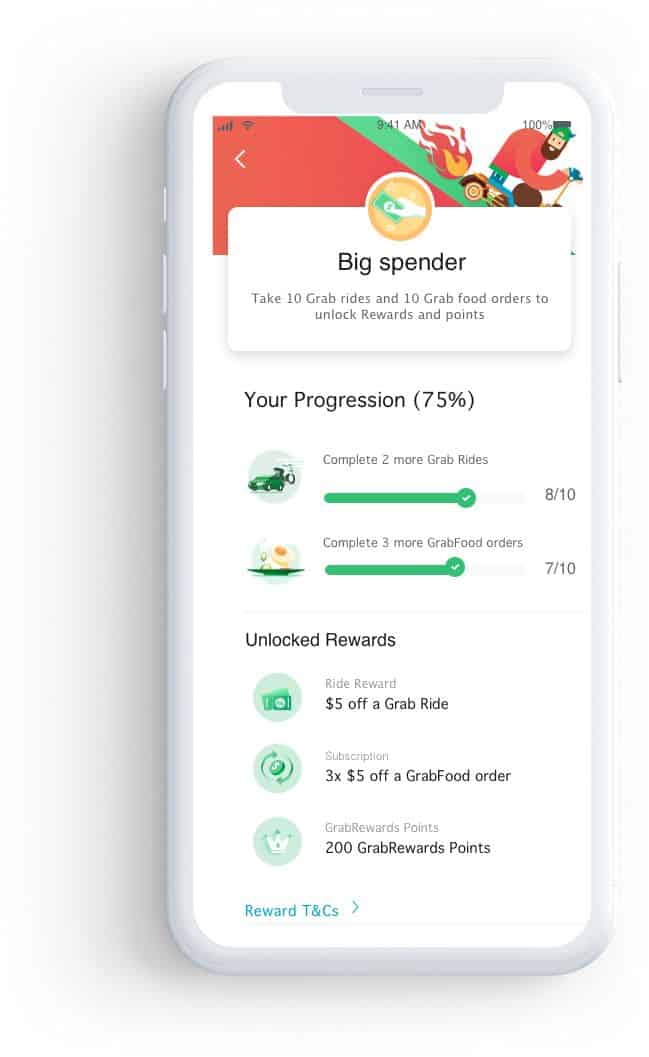 Step 2
Track your progress until you complete the challenge.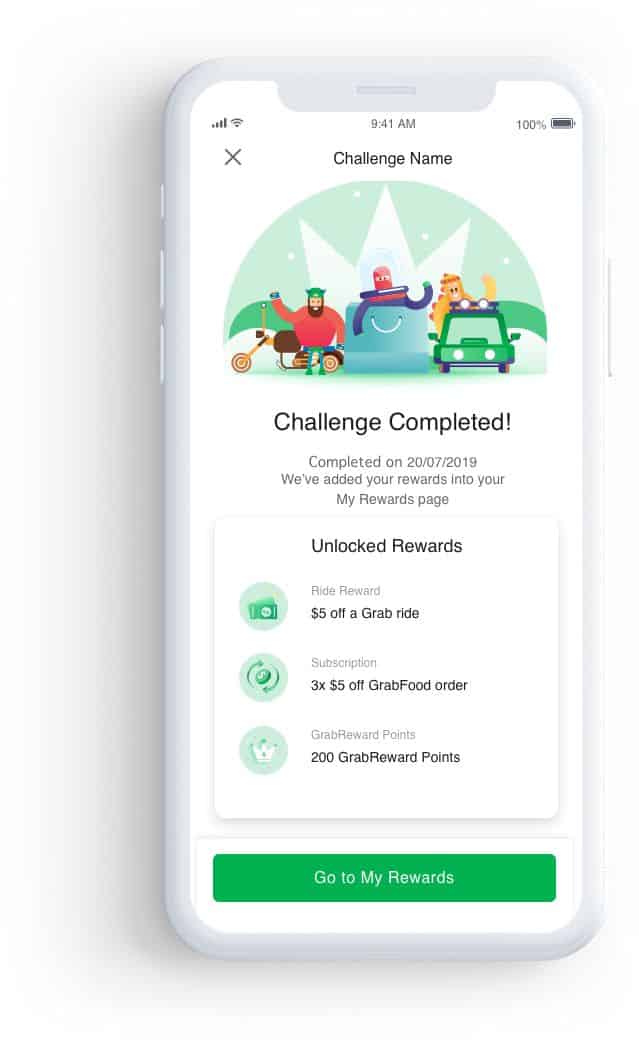 Step 3
Enjoy the rewards you've earned from 'My Rewards'!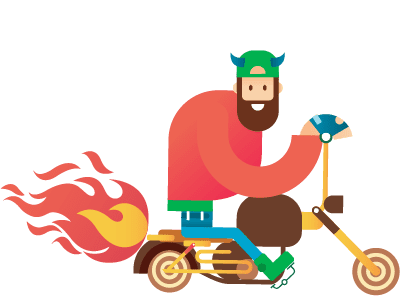 BikeBlazer
Love the breeze in your face? Be the Bike Blazer and earn reputation as the two-wheeled wizard.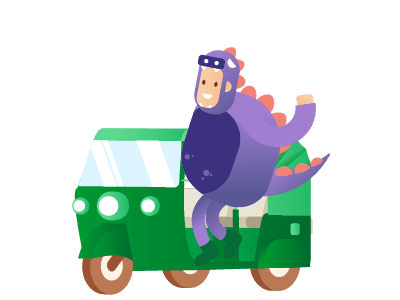 Tukzilla
Not two, not four, but three wheels on the GrabTukTuk is the TukZilla's choice of ride to terrorise the streets.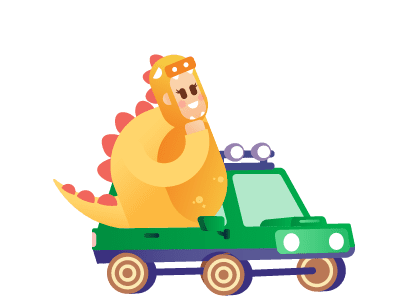 Grabzilla
King of GrabCars, there is no road you, the formidable Grabzilla, can't conquer.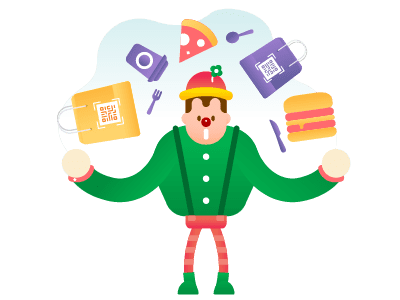 Jugglenaut
From GrabFood to GrabPay, the supreme Jugglenaut's mastery of all Grab Services is revered by all.
စိန်ခေါ်မှုတစ်ခုအား ဘယ်လိုစတင်ရမလဲ
You can start a Challenge if it is live and listed on the "Current" Challenges page. You can access that page via the "Challenges" tile on your Grab app home page. To learn more about a particular Challenge, click on "Let's Play" on the Challenge card. Once you're in the Challenge details page, click on "Accept Challenge" to begin your challenge.
Remember to read through the Challenge rules and Terms and Conditions to familiarise yourself with the rules of engagement.
Can I play multiple Challenges at one time?
Yes, you can enter as many concurrent (unique) Challenges as you want.
Why is there a time limit / rewards limit on my Challenge?
Each Challenge is limited by time and rewards inventory. You can see the time left and rewards left to the Challenge in the Challenge details page.
Once a Challenge expires (because the time or rewards have run out), you will no longer be able to play the Challenge. The expired Challenge will be shown on the "Past" Challenges tab on your Challenges page.
Please visit the Challenges page often to track your progress and remaining time / rewards.
Will I get any notifications on my Challenge progress?
Yes, you will be sent push notifications at various stages of your Challenge progress. These include:
– When you complete your Challenge
– When you have almost completed your Challenge
– When your Challenge is running out of time or rewards
Please turn on Grab notifications on your phone to stay updated.
Can I play Challenges while overseas?
You will be able to see the Challenges page if you're in another country where Grab is available (Malaysia, Thailand, Philippines, Singapore, Myanmar, Vietnam, Cambodia, or Indonesia).
While you are overseas, you will not be able to progress in your home country Challenge(s). E.g. If your home country is Singapore, and you travel to Malaysia, you will not be able to progress in your Singapore-based Challenge even if you participate in the same task.
While you are overseas, you can play Challenges allocated to the overseas country you are visiting. E.g. If you are visiting Malaysia, you can play Challenges from Malaysia. If you complete an overseas Challenge, you can earn the Challenge rewards. These rewards, however, can only be used in the overseas country you are visiting, and will not be applicable in your home country.
What do I get if I complete a Challenge?
You will earn your Challenge rewards! You can see your Challenge rewards in your Challenge details page. Each Challenge typically comes with a rewards set (a mixture of rewards) which is limited in number. You can only earn the Challenge rewards set if it hasn't been fully redeemed.
Challenge rewards sets can include Grab vouchers, which you can use for Grab services, or GrabRewards points, which you can redeem at your Rewards Catalogue or while you Shop with Points.