Become a GrabTukTuk driver
Drive with Grab
Enter your basic information to get started
Receive a booking

Launch the app to start receiving passenger bookings

Accept a booking

Accept a booking to receive your passenger's details

Pick-up your passenger

A GPS navigation system will show the passenger's location to be picked up

Drop-off your passenger

Select Drop Off once you've reached your destination and collect your fare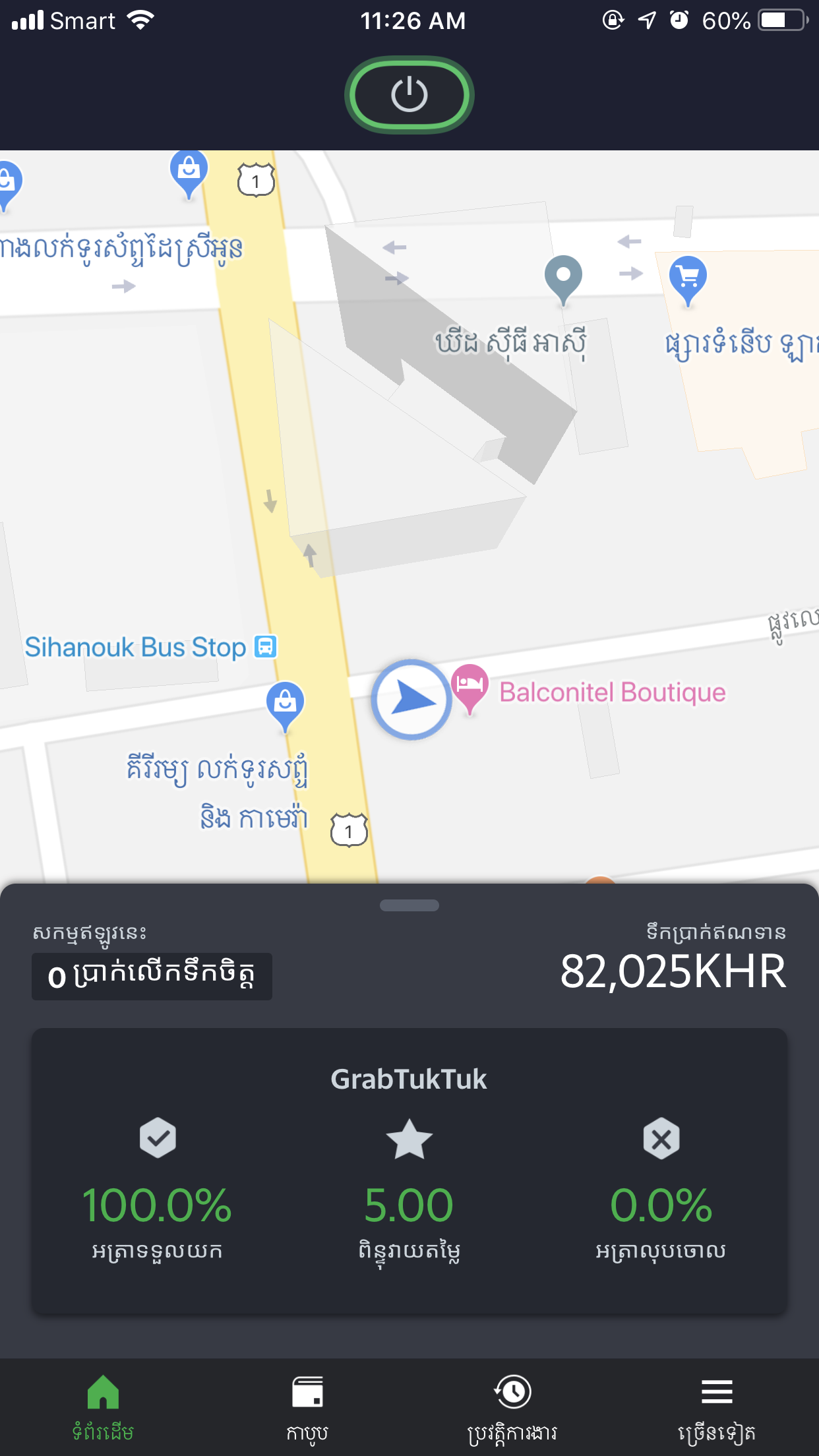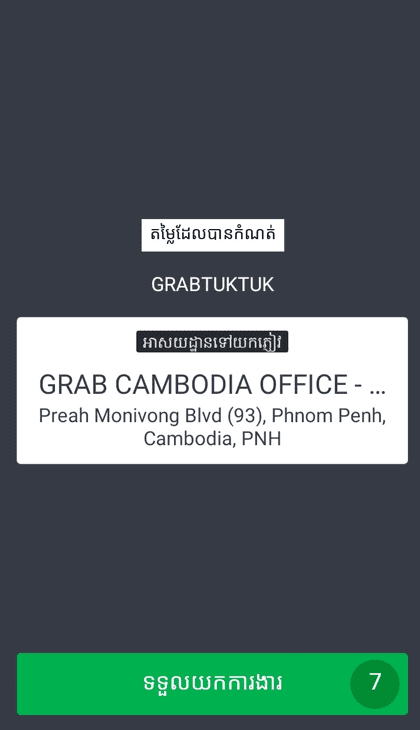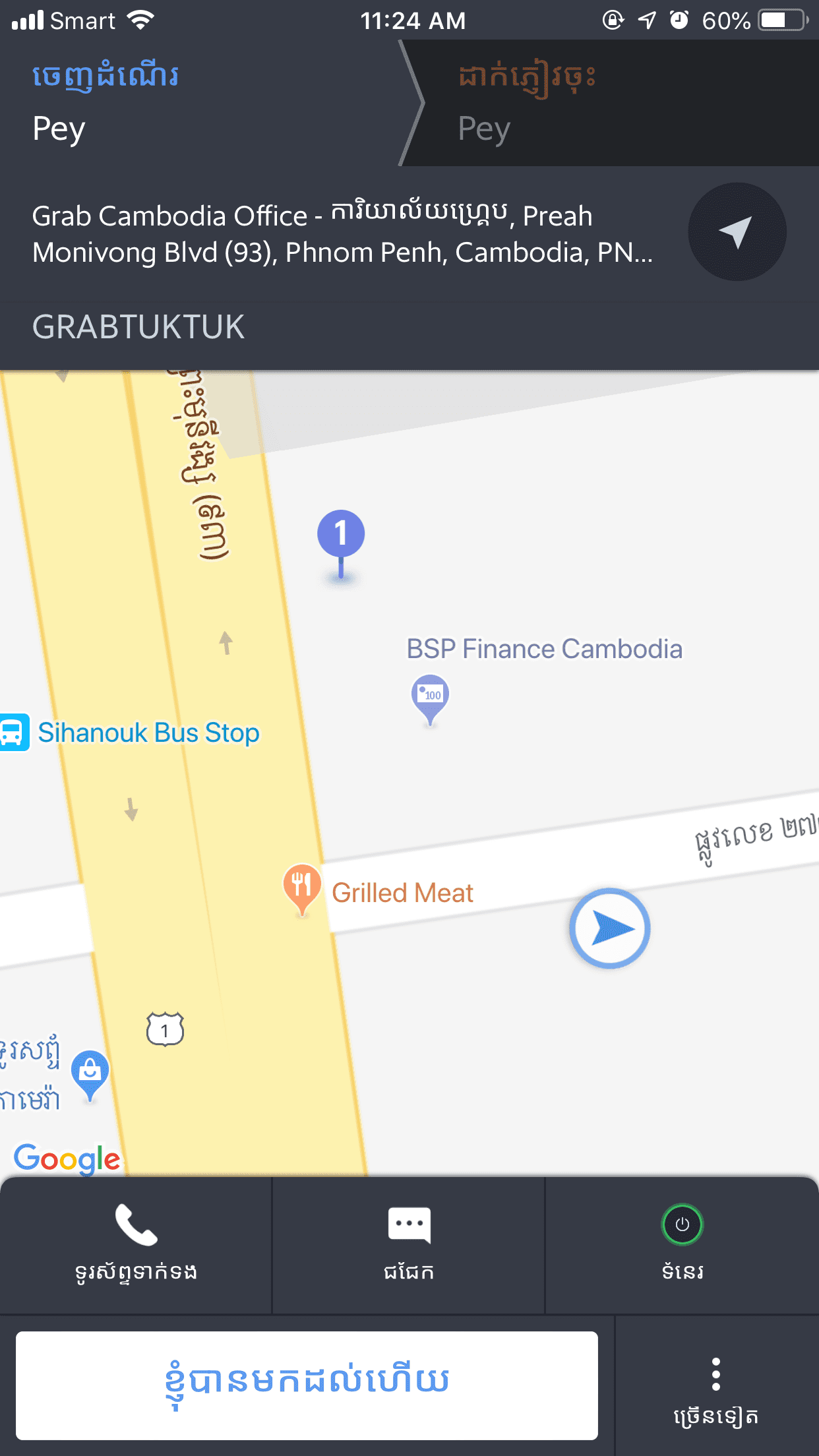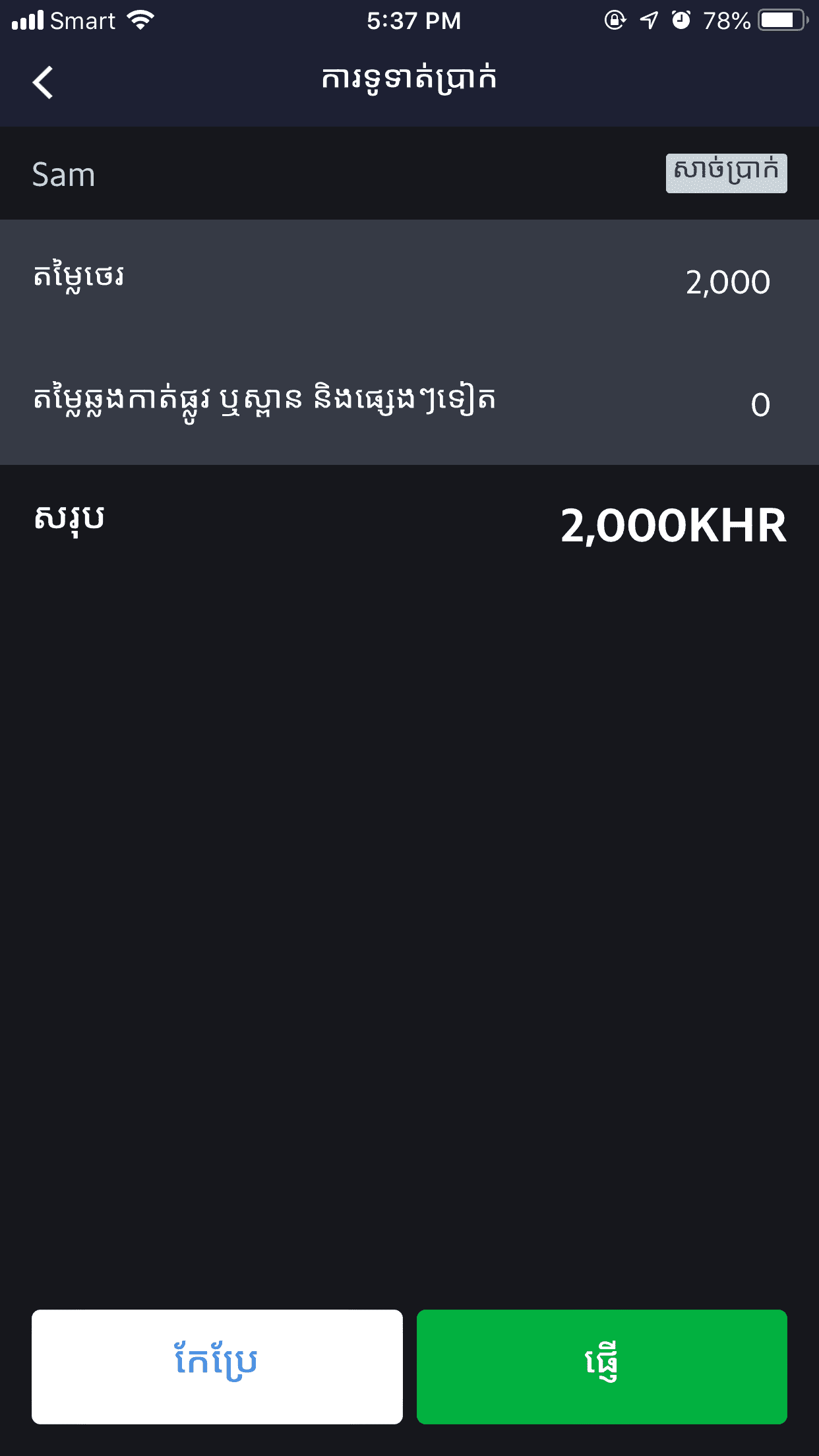 What are the requirement to be a GrabTukTuk driver?
National ID Card
Driving License
Vehicle Identification Card
Wing Account
Criminal Background Check
Help! I can't find my passenger.
Press the button "I'm here" to notify the passenger when you've reached the pick-up point. If you're not able to locate the passenger, you could use the in-app feature Grab chat to communicate with the passenger or call him/her.
Can't find what your looking for?