Our promise
towards a
SAFER EVERYDAY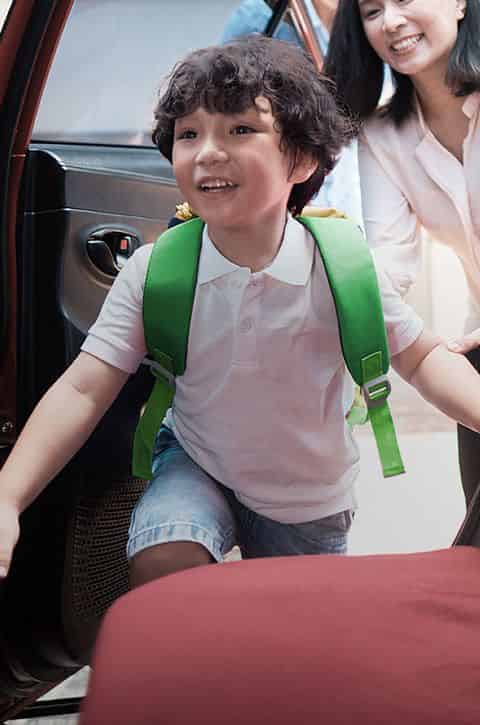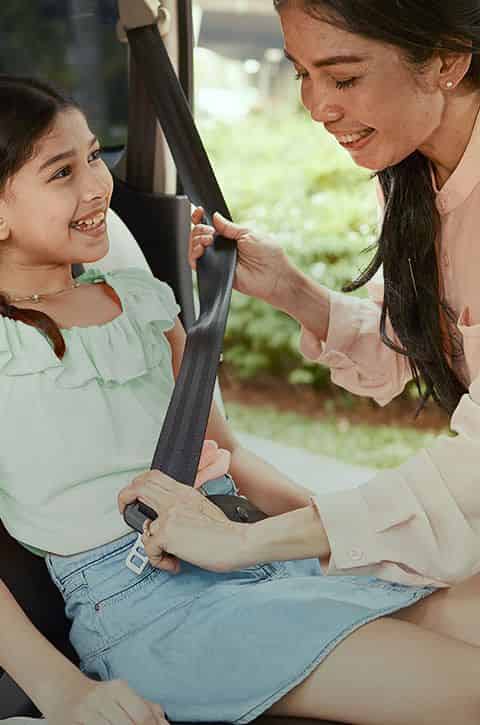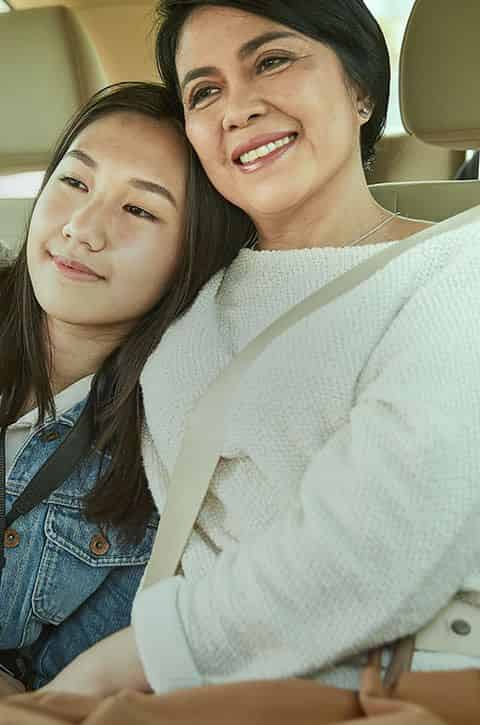 At Grab, our mission is to create a safer everyday for our customers and partners, as well as the community as a whole.
Everyday app. Everyday safety.
As an everyday app that serves your daily needs, ensuring your safety and security in every experience with us is our top priority.
Whether you're going somewhere, paying for a meal, or ordering in, we'll always be there to protect you, every step of the way.
---
What we believe in
There are a few rules we live and stand by. Non-negotiable, of course. These policies serve as our fundamental principles that we practice and abide by, in creating a safer everyday.
Read on to see how we put trust and safety first, in everything we do.
We're also the first in the ride-hailing industry globally whose quality management system is accredited under the ISO 9001:2015 Quality Certification.
Read more here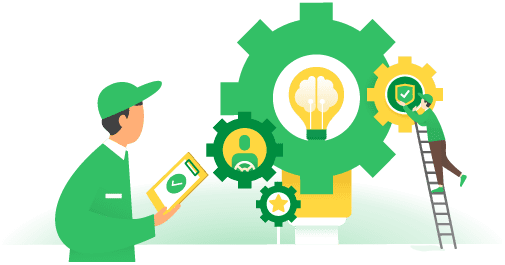 What we do
Innovate, innovate, innovate.
The industry is ever-changing, so we make sure that we're on our toes at all times. We believe in prevention, protection, and action, and we're constantly and proactively building new trust and safety features and programmes to fulfill those criterias.
Driver Background Checks
All drivers have to go through our security and safety screening before being qualified as a driver on our platform.
Number Masking
We mask the personal contact numbers of both passengers and drivers to protect the privacy and data of both parties.
Driver Selfie Authentication
Using facial recognition, drivers have to authenticate and verify their identity at least once a day to ensure that they match their profile in the app.
Vendor Security Programme
We work with many 3rd party vendors and at times, need to share our data with them. To prevent your personal data from being abused or mismanaged, we developed a programme that helps us screen for any issues that may compromise your data security and privacy.
Prevention of Illegal Activity
Our security features help to prevent and block the usage and circulation of illegal apps and suspicious devices or accounts, commonly used for fraud and attacks on our users' accounts.
Account Verification
Our system is programmed to detect any anomaly in your login activity. To reduce the accidental or intentional take-over of your account, we perform additional security checks to verify that it is indeed you who is attempting to sign in to your account.
Emergency Button
At any time during a ride, passengers can press the emergency button in the Grab app to notify security or their emergency contacts.
Share My Ride
Let your friends or loved ones know where you are by sharing your trip details and live GPS location.
Personal Accident Insurance
We're the first in the industry to insure our passengers and drivers above the compulsory commercial insurance for vehicles.
Data Security Frameworks
Our app and backend systems employ best-in-class security frameworks to better protect our users' accounts, ride data, e-wallet and private information.
Rate Your Trip
Both drivers and passengers can rate and review their trip experience to help us identify and investigate any misconduct.
Driver Monitoring & Incident Investigation
A dedicated team works round-the-clock to investigate and maintain the quality of our drivers.
Driver Telematics
Using high-tech algorithms that utilise the phone's sensors, we are able to tell if a driver was speeding, braking harshly or accelerating too quickly, and provide weekly feedback reports to drivers.
24/7 Customer Service
Should you require any assistance, our customer experience team is available to you 24 hours a day, 7 days a week.
What you can do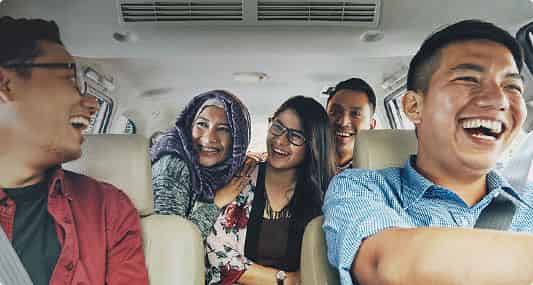 Keep up with our Community Standards.
A community is only as strong as its people. Being responsible, professional and respectful are fundamental whether as drivers or passengers. At Grab, we have a couple of ground rules that we expect our users to adhere to, as we all work together to create a safer community, every day.
Community Standards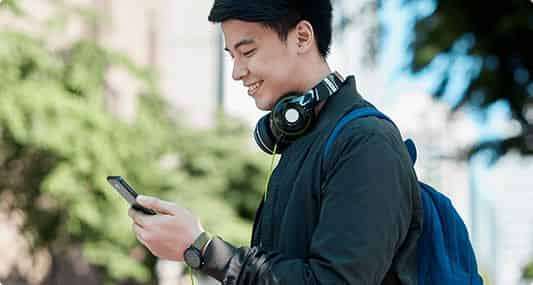 A few handy tips.
It isn't easy to stay on the ball all the time (that's our job), but it's good to adopt safe habits. Here are some useful tips to help set you on to the right path.
Ride Guide
Keeping your account and device safe
Whistleblower Programmes
At Grab, we welcome and embrace all feedback, including reports of security bugs or any suspicion of fraudulent activity. What's more, you could get rewarded for it, if found eligible.
Help us make the Grab experience safer and more secure by reporting these incidents to us.
---
What to do when things go wrong?
Should anything go wrong, do know that we'll always be there to help and protect your interests, every step of the way.
For more, head to our Help Centre