Applicable / Displayed Fare
Min Fare
KHR 2,500
Base Fare
KHR 1,500
Per KM rate
KHR 1,000
How to use GrabBike
Choose GrabBike icon in Grab app
Book in just 2 taps

Key in your pick-up and drop-off locations to get your estimated fare.

Get a Driver

GrabBike will find you the nearest available driver for you.

Track Your Driver

Know your driver's location and estimated time of arrival in real-time.

Arrive Safely

Share your trip details with loved ones for added safety or even just to let them know you're on your way.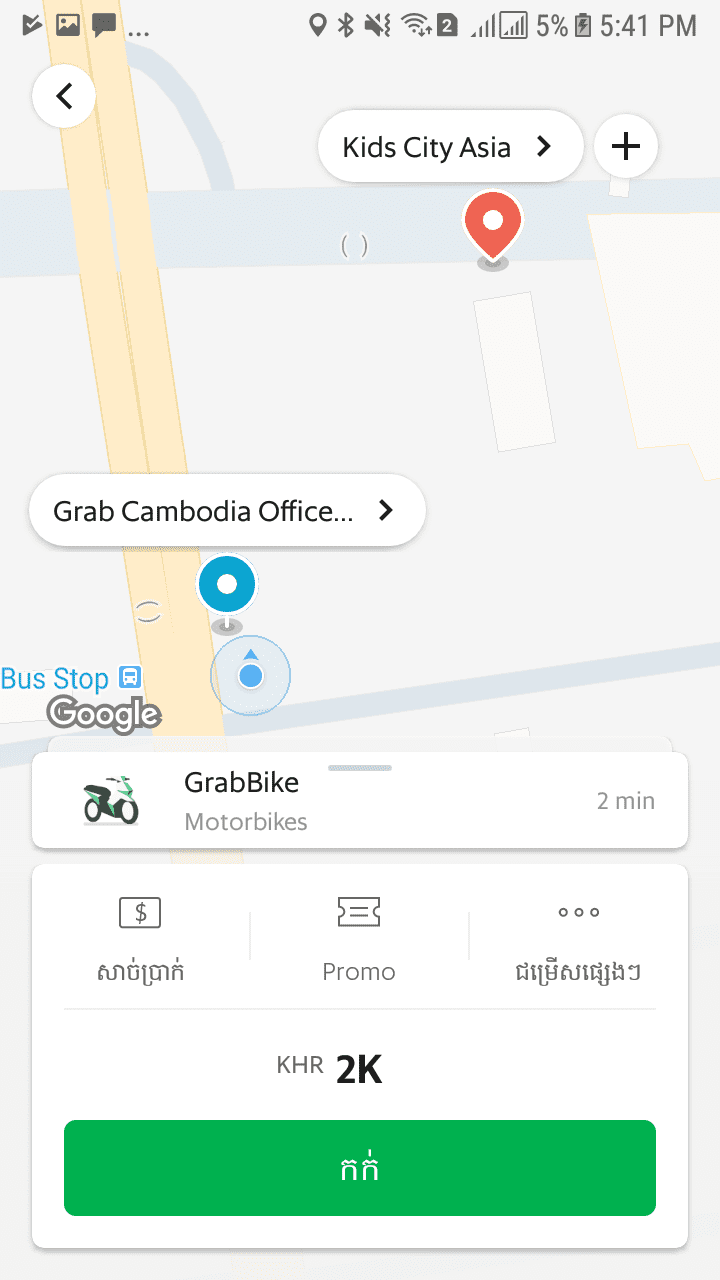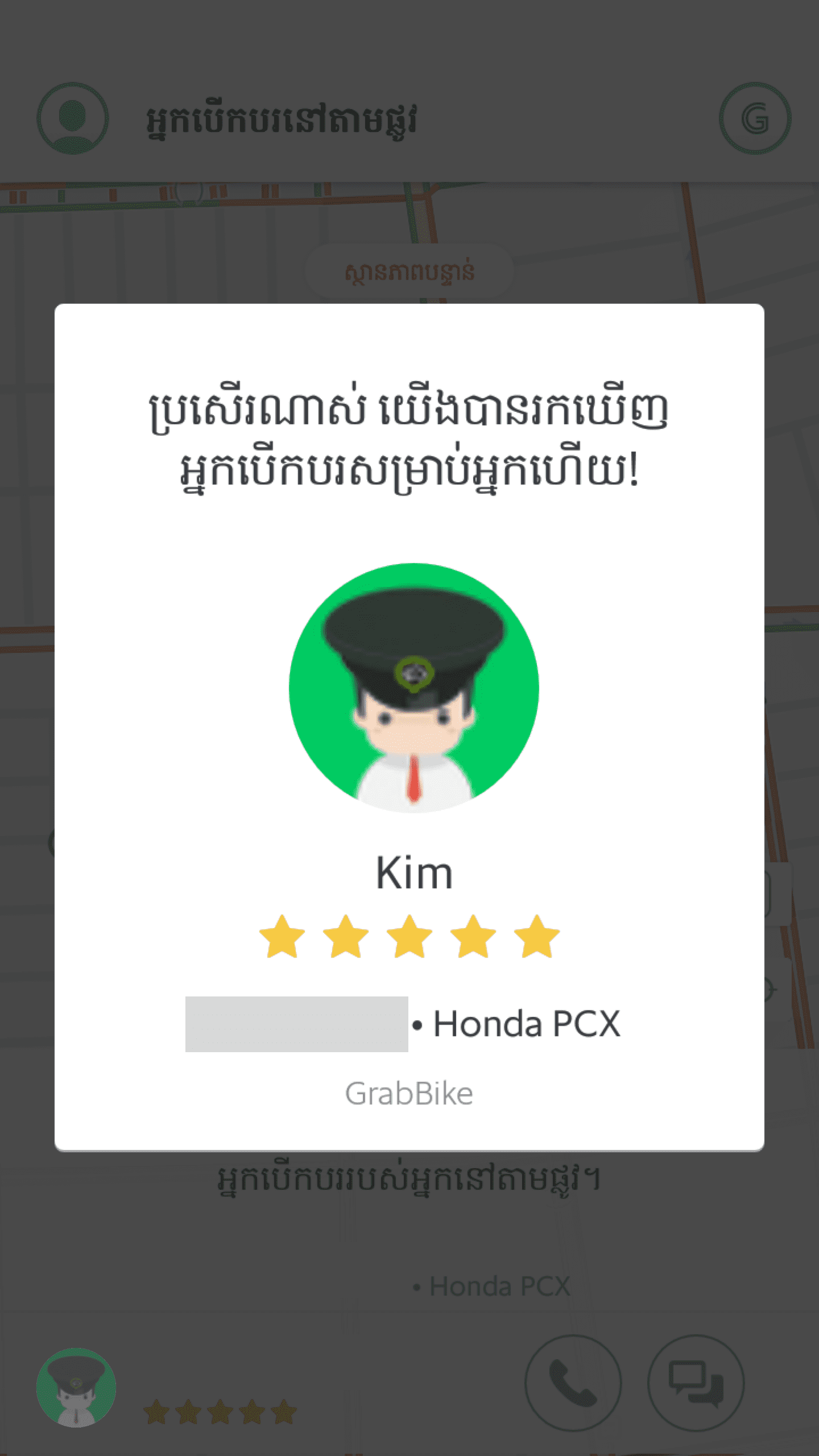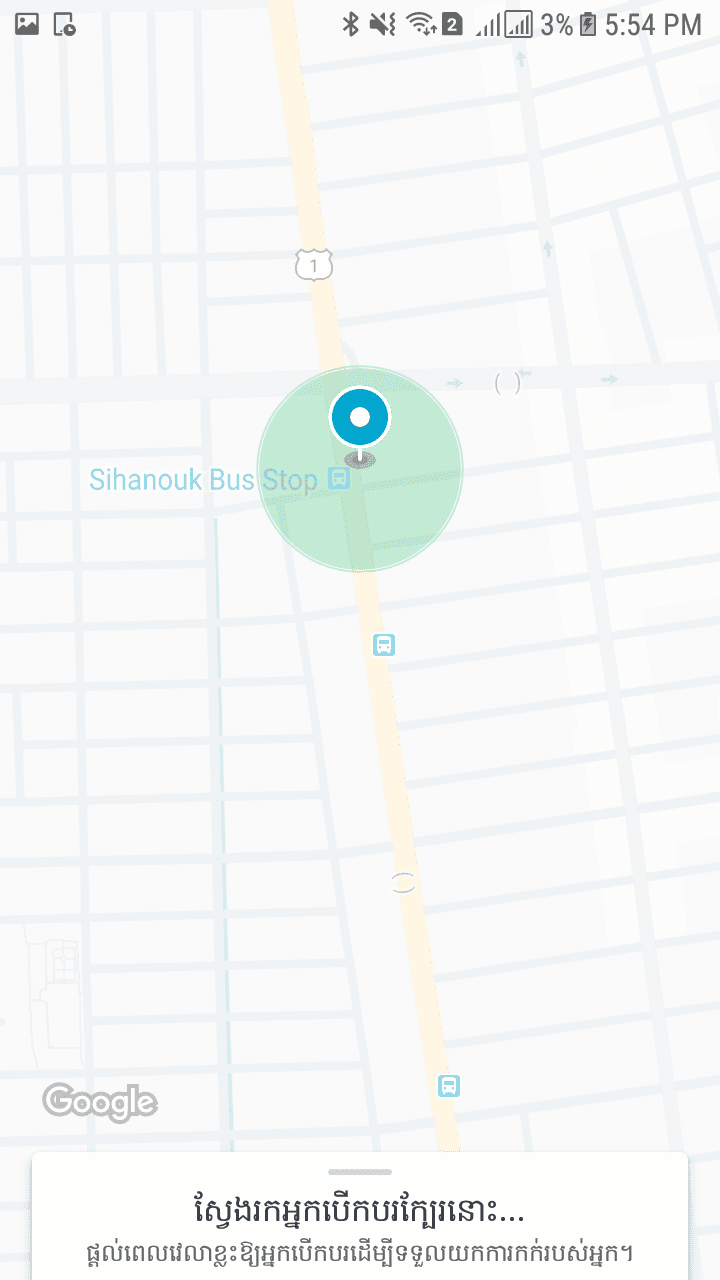 Help! I can't find my driver
Please make sure you've entered your current location accurately, in the case when you can't find your driver, you could use the in-app function of GrabChat to communicate with your driver or call him/her if necessary.
What is the coverage area of GrabBike?
Currently GrabBike is only available in the city-centre of Phnom Penh. Stay tuned as we increase our coverage to the entire city in the coming weeks.
What is a promo code?
Promo codes are special promotions from Grab for you to enjoy a discount on your regular GrabBike fare for a limited period of time.