Grab Cambodia Launches GrabRewards, to Thank Customers for their Support
Phnom Penh, November 19 — Grab, Southeast Asia's leading ride-hailing company, today launched its loyalty programme,  GrabRewardsin Cambodia, giving customers loyalty points for all their Grab transactions which can be used to redeem exclusive discounts in the Grab app. This […]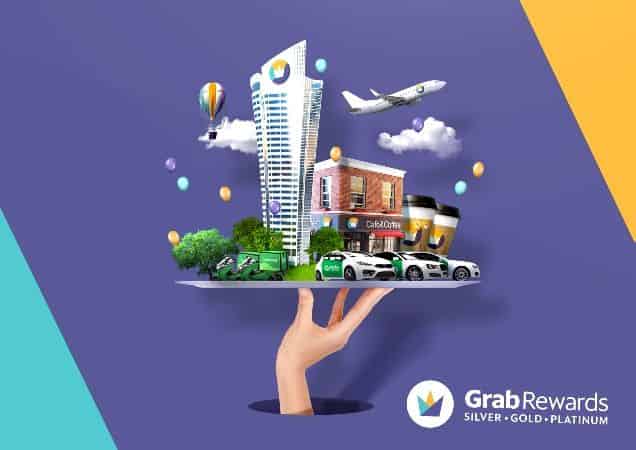 Phnom Penh, November 19 — Grab, Southeast Asia's leading ride-hailing company, today launched its loyalty programme,  GrabRewardsin Cambodia, giving customers loyalty points for all their Grab transactions which can be used to redeem exclusive discounts in the Grab app. This offers  exciting new ways for Cambodians to save and spend, as Grab aims to provide all-in-one 'superapp' convenience in the Kingdom.
Every time a ride is taken using Grab — whether in JustGrab, GrabSUV, GrabTukTuk, GrabRemorque, and GrabBike both in Phnom Penh and Siem Reap, reward points are earned.
GrabRewards points can  be redeemed for discounts on Grab rides, in addition to a raft of options for users to enjoy including using GrabRewards points at Legend, Smart, Cellcard, My Burger Lab, Yinkok (Tour Les Jour, Lotteria, Domino's Pizza, Asian Kitchen), BookMeBus, Tube Cafe, D2 Smokehouse, and Help Plus. Points can be earned and redeemed whenever Grab is used, not just in Cambodia but in 235 cities in eight countries across Southeast Asia.
"It is an exciting day for Grab users in Cambodia. It is now possible to use your GrabRewards points at a range of popular restaurants, cafes, shops and other merchants across the country. Please check the Grab app to find out more about each offer, and check in regularly to discover all of the new GrabRewards partners where your points go further every day,"  explained Sotheavy HENG from Grab Cambodia.
GrabRewards consists of four loyalty tiers: Platinum, Gold and Silver for Grab's top riders, with all other passengers placed in the Member tier. Users in the highest tier, the Platinum tier, will enjoy the most benefits and discounts on GrabRewards; 300 points qualify users as Silver members, 1,200 points for Gold, and 4,500 points for Platinum membership. Points are calculated based on the vehicle type and ride service, distance travelled and the total fare paid. Linking up your Grab account to GrabPay, the convenient cashless payment option that speeds up payment and removes the need to carry cash, also increases the number of points earned each ride.
"GrabRewards is another way that Grab seeks to improve the daily lives of Cambodians. After almost a year of operation in Cambodia, we are very pleased with how popular our services have become, with increasing numbers of people across the Kingdom using Grab for their journeys," added Sotheavy HENG.
For every dollar spent, Platinum and Gold users earn 2x and 1.5x more points respectively than regular users, and Platinum users can expect exclusive vouchers, discounts and member-only events and activities.
Through Grab's recent partnership with online booking portal Booking.com, Grab users who have reached GrabRewards Platinum and Gold level will have access to preferred benefits including additional discounts on booking.com, available through the Grab app.