Grab launches Grab Ventures Ignite programme to support the growth of Vietnam's startup ecosystem
A part of 'Grab for Good' development roadmap to encourage tech entrepreneurship and support the growth of Vietnam's tech startup ecosystem.
Exclusively designed to build capability for early stage startups in Vietnam through world-class workshops, mentorship, peer learning and market immersions with an excess total of US$1 million in investments and in-kind prizes from Grab and its programme partners.
In strategic partnership with Vietnam National Innovation Center (under the Ministry of Planning and Investment) and in collaboration with Singapore's Infocomm Media Development Authority, regional venture capital firm Gobi Partners, Toong - Coworking Space Developer, YKVN, and Amazon Web Services.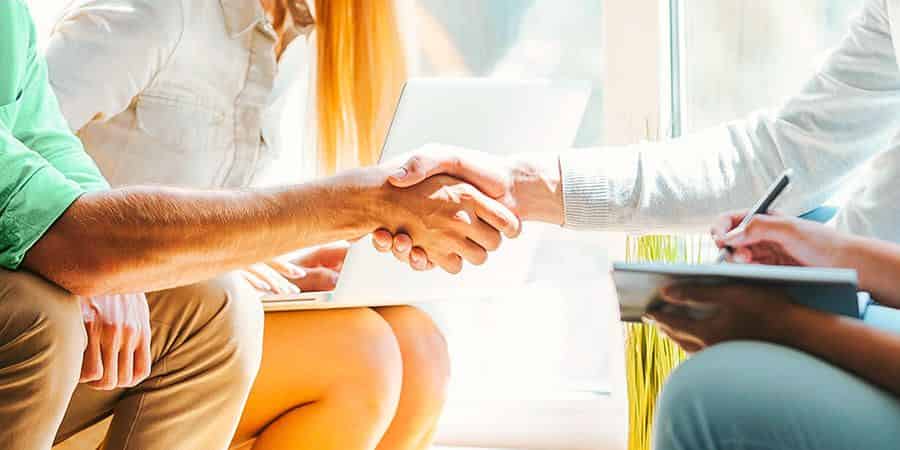 Vietnam, February 27, 2020 – Grab, Southeast Asia's leading super app, today announced the launch of Grab Ventures Ignite, an accelerator programme for early-stage startups, as part of the Grab for Good development roadmap in Vietnam which aims to create greater social and economic benefits for the country through technology. Grab Ventures Ignite will nurture and support promising Vietnamese startups in their journey to become national champions in Vietnam's tech startup ecosystem, in line with the government's national strategy to create 10 technology unicorns by 2030. 
Vietnam is the first country in Southeast Asia where Grab is launching Grab Ventures Ignite (GVI), it's early-stage startup support programme. GVI brings Grab's unique strengths and capabilities as a regional tech platform to nurture Vietnamese early-stage start-ups. The launch of GVI marks the expansion of Grab's umbrella of startup programmes which currently includes Grab Ventures Velocity (GVV), Grab's flagship startup scale-up programme. GVV has so far supported the growth of 15 startups regionally across two batches of the programme. 
In support of the Vietnamese Government's objective to develop the national start-up ecosystem, Grab Ventures Ignite signed a strategic partnership with Vietnam's National Innovation Center (under the Ministry of Planning and Investment). Under the partnership, Grab Ventures Ignite and the NIC will collaborate jointly in planning and executing the GVI program, accelerating the development of digital economy and providing potential startups with support. 
GVI's programme partners include regional venture capital firm Gobi Partners, Toong – Coworking Space Developer, YKVN, and Amazon Web Services. Participating startups also benefit from a curated immersion programme hosted in Singapore by Singapore's Infocomm Media Development Authority and cross-border sharing with Singapore-based startups. Programme winners will be offered investments and in-kind benefits.
"The startup ecosystem in Vietnam is growing incredibly fast, and tech clusters are also expanding geographically. We are proud to be part of this growth story and actively contributing to it, whether that's through our R&D centre in Ho Chi Minh City, investing in partnerships with local startups like Moca, or enabling millions of people in Vietnam to have greater access to digital services. Today, we are excited to launch Grab Ventures Ignite with the backing of Vietnam National Innovation Center and other world-class partners. With Grab Ventures Ignite, we are committed to encouraging tech entrepreneurship and support the growth of vibrant startup ecosystem in Vietnam", said Ms. Nguyen Thai Hai Van, Managing Director, Grab Vietnam.
Grab Ventures Ignite will evaluate startups based on a range of criteria including but not limited to core team strength, sector attractiveness, value proposition, business model, and possible synergies with Grab's ecosystem. The flagship programme will be offering:
Cash investments for potential startups:

The programme will announce up to 5 winners and each winner will have a chance to win up to $150,000 in investment. Gobi Partners is Grab's funding partner for this programme. This makes Grab Ventures Ignite investment one of the biggest amongst Vietnam startup programmes so far. All startups in the cohort will also have the opportunity to raise more funding from external investors during Demo Day at the end of the programme, with the presence of prominent investors from across the region.

In-kind benefits:

All programme participants will receive cloud benefits up to $100,000 each. In addition, each programme winner will receive 6-months of co-working space, legal and financial advisory at the end of the programme.

Professional training and mentorship:

All programme participants will get access to 14-weeks of world-class expert workshops, 1:1 mentorship from senior leaders, immersion trips to regional Grab markets, peer learning and networking.

Cross-border exchange with Singaporean startups:

as part of Grab's strategic collaboration with IMDA – PIXEL, participating startups will benefit from Grab's cross-border sharing to better understand market landscape.
Startups interested in applying for the Grab Ventures Ignite accelerator programme can apply by 10th April, 2020 through https://grb.to/GVI. For more information about Grab Ventures Ignite, please visit https://ventures.grab.com.  
"Grab is Southeast Asia's largest and most successful homegrown technology startup. Our growth story marks a time where tech startups in Southeast Asia can rise and become global giants. Vietnam's startup ecosystem is very well poised for digital disruption by startups, with investments increasing sharply over the last year, we believe that we are in a strong position to propel it to the next chapters through Grab Ventures Ignite. We now want to pave the way for startups to grow and scale faster, playing our part in solving the country's challenges of today and tomorrow and promoting innovation and digitisation in the region." said Chris Yeo, Head of Grab Ventures. 
Speaking on the programme, Dan Chong, Managing Director of Gobi Partners, said: "Gobi is excited to be working with Grab to provide significant strategic value together to Vietnamese startups, and we are looking forward to doing our part in developing the local entrepreneurial ecosystem. Our firm has already invested in Vietnam and we see the country's value and potential: their technical talent is strong and supporting their startup scene fits our investment thesis of investing in emerging markets. We are therefore eager to continue meeting their early-stage startups together with Grab to explore their potential and provide these founders with the guidance they require to drive their businesses forward."
The launch of Grab Ventures Ignite follows Grab's previous announcement to roll out 'Grab for Good' development roadmap that will help lift local communities from poverty, build a highly-skilled Vietnamese workforce and create an environmentally sustainable future in Vietnam.
"Grab believes that tech is the force for good to improve social and economic outcomes for Vietnam. Over the past 6 years, we have built a platform that connects millions of Vietnamese to solutions that solve everyday problems. Through this same platform, we have opened up opportunities for millions of micro-entrepreneurs to earn a better living, to improve their livelihoods, to care for their families. But our long-term commitment in the country is far from done. Through technology, we will continue to invest into more Grab for Good initiatives in order to create a virtuous cycle of growth and rejuvenation in Vietnam, heading towards an inclusive future where each and every Vietnamese can live out their full potential", said Ms. Nguyen Thai Hai Van, Managing Director, Grab Vietnam.
To date, Grab has supported hundreds of thousands of driver-partners better their livelihoods, with accumulated earnings of nearly US$1 billion and encouraged millions in the country to adopt cashless payments via a strategic partnership with Moca.
In 2019, Grab witnessed an exponential growth across all verticals. According to ABI's research, Grab is Vietnam's leading ride-hailing platform with 73% market share in terms of completed trips. Moca's total payments volume on the Grab app grew 131%, with monthly active users growing more than 121%. GrabFood's delivery orders grew nearly 1,800%, with average daily orders hitting 300,000 in 2019. In October 2019, Grab pioneered in launching its 'cloud kitchen' model – GrabKitchen in HCMC, located in Thu Duc and Binh Thanh District. GrabExpress is one of the fastest growing on-demand parcel delivery platforms in Vietnam, with a phenomenal growth of 97%.