Statement in response to the first instance verdict of the People's Court of Ho Chi Minh City
Vietnam, December 28, 2018 — Today is an extremely unfortunate day for technology and foreign investment  in Vietnam where clearly, innovation is no longer seen as a virtue. First, today's first instance verdict of the People's Court of Ho Chi Minh City […]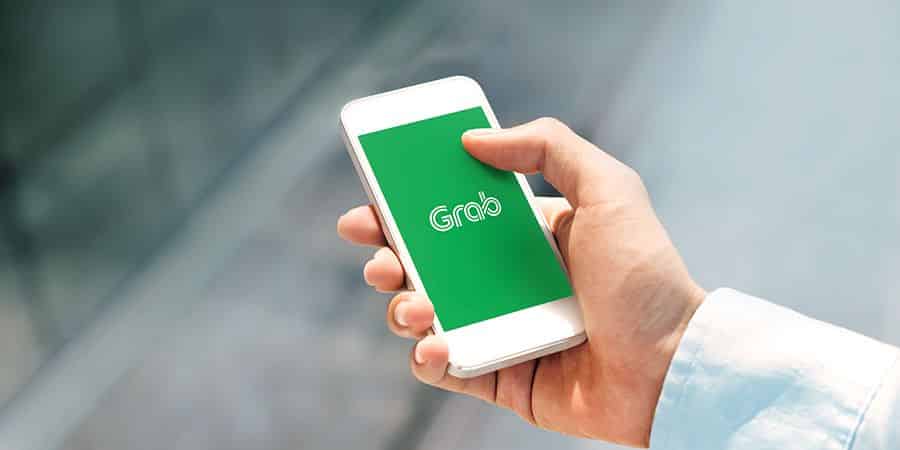 Vietnam, December 28, 2018 — Today is an extremely unfortunate day for technology and foreign investment  in Vietnam where clearly, innovation is no longer seen as a virtue.
First, today's first instance verdict of the People's Court of Ho Chi Minh City clearly sends the negative message internationally and domestically to technology companies and entrepreneurs who want to invest, innovate, grow and unleash the potential of Vietnam's thriving and vibrant tech ecosystem. This will set a bad precedent for other traditional companies and inadvertently encourages them to take the easy way out and maintain the status quo by suing their competitors instead of constantly innovating through technology to remain relevant and competitive. A lawsuit of such anti-competitive nature has a deterrent effect on foreign direct investments and poses very challenging business conditions for high tech companies and foreign investors. It signals that companies no longer need to be innovative when they are outperformed by their competitors.
Second, it contradicts the Vietnamese government's pursuit of its Industry 4.0 and digital economy ambitions. Vinasun's anti-competitive tactics have succeeded only in stifling innovation – this is a defeat and giant step backwards for Vietnam's hardworking entrepreneurs and tech talents who truly want to improve people's lives using technological innovation as well as the hundreds and thousands of Vietnamese who depend on the sharing economy to make a better living for themselves and their families. The first instance court's decision serves to protect the traditional way of doing business, instead of embracing technology as a way to push the traditional players to be more efficient and innovative. Only time will tell how destructive this will be for the long term interest of the nation. There is no shortcut to sustainable success yet the court has chosen to encourage this undesirable behaviour through its first instance verdict.
The proceedings leading to today's first instance verdict of the People's Court of Ho Chi Minh City have been highly peculiar in many ways. It certainly has raised questions that remain unanswered where many will wonder whether justice has truly been served.
We are surprised that the Judgment Committee has disregarded in its entirety the Representative of The People's Procuracy of Ho Chi Minh City's recommendations that Vinasun is unable to prove the causal relationship between its damages and the alleged violations that it has accused Grab of committing. This is further compounded by the fact that it was stated on record by the Representative of The People's Procuracy of Ho Chi Minh City that Cuu Long's continued refusal to make an appearance to be cross-examined was illegal and in breach of the rules. He also highlighted the many obvious and fundamental flaws in Cuu Long's calculations methods and methodologies which cannot conclude that Grab's business activities in Vietnam is the sole and direct cause of Vinasun's profit losses.
With so many lingering uncertainties, flaws and questions left answered, and the lack of legal basis and evidence to substantiate the direct causal relationship between Vinasun's alleged damages and Grab's business activities, this first instance decision is a judgment that certainly merits further scrutiny to ensure justice is served. We are especially intrigued that the Judgment Committee went ahead to acknowledge the validity of Cuu Long's assessment report, an assessor that did not even make any attempt to appear to defend their flawed findings, as well as the two self-commissioned reports by Vinasun which credibility and impartiality has been put into question over the past hearings. All these flawed findings were adopted by the Judgment Committee in arriving to its judgment today. Clearly, our basic right to a fair trial and due process under the rules of natural justice has not prevailed.
It is unfortunate that Vinasun's anti-competitive tactics as a reaction to their declining business profits have somehow prevailed. Rightfully or wrongfully, by participating in the determination of the nature of a business beyond its jurisdiction, the Court has opened up the floodgates and set a negative precedent for more of such unfair and anti-competitive lawsuits to surface. If any business is unhappy with the nature of another business in future, it can similarly abuse and take advantage of the courts to sue their competitors and obtain a judgment which disregards the policy conclusions of the competent government authorities. We will be appealing and seeking a reversal of this first instance decision of the People's Court of Ho Chi Minh City. We hope the higher court will study the legal arguments and case documents closer in order to rule responsibly for the best interests of consumers, a fair business environment and most importantly, for the assurance of a civil justice.
We are unsure at this stage if the government is aligned with the People's Court of Ho Chi Minh City's findings in clipping the wings of technology companies and relegating them to the old and outdated ways of doing business.
Working towards a legal and regulatory framework for e-hailing is a complex process – from the pilot project under Decision 24 to current deliberation over Decree 86. It is premature to define the nature of the business while the e-hailing framework is still a work-in-progress. We continue to be hopeful that the findings today remain isolated from the government's progressive and visionary ambitions and commitment to Industry 4.0, and the relevant government authorities are moving in the right direction to enable non-traditional business models like e-hailing to best serve consumers in today's sharing economy. E-hailing has come so far to become an indispensable part of people's lives and the industry shouldn't be forced to take a giant step backwards to now conduct itself and provide its services similar to that of traditional taxis. We will continue to work closely with the relevant government agencies on a win-win regulatory framework that's fair to all players. Certainly, Vietnam cannot be seen to move backwards while its Southeast Asian neighbours including Singapore, the Philippines,  Malaysia and Cambodia, to name a few, have all embraced the new e-hailing technology.
Notwithstanding the decision, we need to strongly protect our brand and reputation against the baseless, untrue and irrational allegations that were blatantly made by Vinasun against us in court and the public realm in the days leading up to today. With this matter of principle in mind, we are prepared to launch a defamation lawsuit against Vinasun and all other parties that have colluded with Vinasun if there is no retraction of the baseless allegations made towards Grab over the past months in its attempt at misleading the public for this suit that has led to today's decision by the People's Court of Ho Chi Minh City.
Grab's operations in Vietnam have always been compliant with current rules and regulations. We have always been a responsible corporate citizen in Vietnam and paid our taxes dutifully. We have reiterated in court and would like to emphasize once again that we DID NOT violate any regulations under Decision 24 nor evade any taxes as irresponsibly alleged by Vinasun. This is well acknowledged by the government authorities through their concrete actions to extend the pilot licence for e-hailing businesses to continue to serve the people of Vietnam, as well as by the local tax authorities in acknowledging Grab's full tax compliance.
We would like to thank all experts in various fields and the people of Vietnam who have stood up strongly over the past few months to express their support for a fair judgment and highlight the reality that it's no man's honour and victory for Vinasun to win unfairly in court and yet not open their eyes to witness the real problems on the ground of why customers are not choosing their brand. If there is any win from this court case, we believe the people of Vietnam have gained greater understanding of what the real Industry 4.0 is all about and how today's verdict is against what the government of Vietnam has been advocating strongly.
Grab is here to help drive Vietnam's Industry 4.0 ambitions forward for the long term, and we have set up strong foundations here. While discouraging, the first instance verdict of this case will not dissuade us from our unwavering commitment to this country and its people. Vietnamese people want and deserve the best services and technology available in the market. We are here to provide that.
To bring about greater economic and social benefits, Grab has moved beyond e-hailing to become Southeast Asia's everyday super app. This enables us to not only serve the daily essential needs of the Vietnamese people, but also help Vietnamese small and medium sized businesses grow and scale their business faster. The high added value we are bringing to the people of Vietnam through technology is endless – from on-demand transportation, food delivery, logistics to cashless payments.