Being nice to yourself doesn't really cost much. So for this end of year, clear your schedule and visit one of the most beloved provinces in Thailand: Nakhon Ratchasima (Korat).
Whichever reasons you have for this trip: traveling, visiting hometown, or you're just a native who loves it here; Grab will make your life easier than ever with our services. Have some delicious goodies delivered to your home with GrabFood, or roam anywhere freely with JustGrab. You can also get an update on Korat's current "it" spots with GrabWander's list which comes with special discount.
New Users
Apply code: WANDERKR
to receive 40%* discount
Valid from Today – 31 Dec 2019
*max. discount of THB40 (4 times / New User) for JustGrab ride in Korat
*max. discount of THB60 (1 time / New User) when ordering GrabFood in  Korat
T&Cs Apply.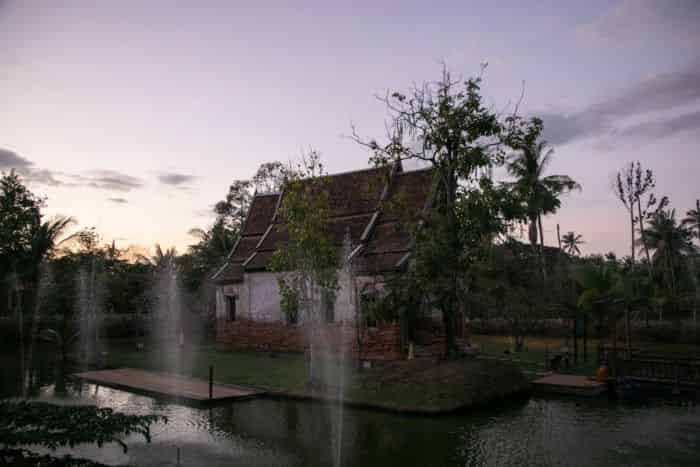 Muen Wai Temple
When going to a place which is named the province with the most temples in Thailand, it's not difficult for one to make a stop at one of those 2,000-plus temples out there.
If you must really choose one, we'd recommend you visit Muen Wai Temple, one of the oldest Wats in Korat with an over-300-year-old Ubosot believed to be built in the late Ayutthaya era. This building is surrounded by a serene moat and houses an ancient Buddha statue. Aside from witnessing the beauty, you can also come here to feed the fish and have some peace of mind before heading to the next destination.
Location: 94, Soi Mu Ban Thep Thani 2/2, Muen Wai sub-district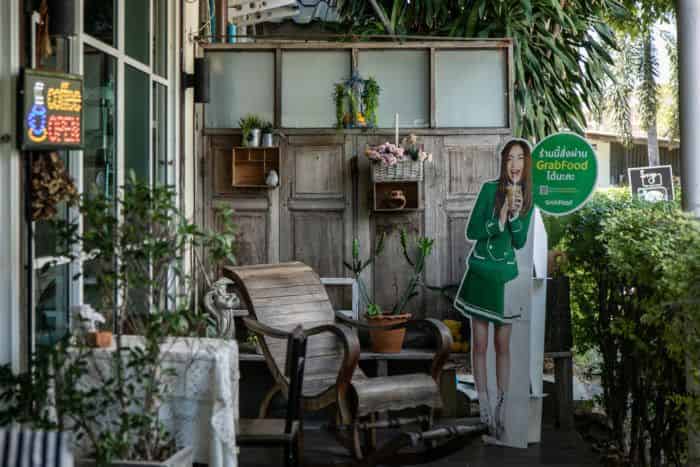 Snap Café & Food
Feel like a world away once you've stepped inside the lovely Snap cafe & food. Named after its very photogenic qualities, the Europe in autumn vibe will make you click away everywhere. This café, which is surrounded by greenery is not only pretty and charming, but it's also a place where you can please your stomach with some goodies; whether it's coffee, cakes, or the fan-favorite Two-hearted Hotpot (pork ribs and chicken feet spicy soup).
Location: 2668 Soi Mittraphap 18, Nai Muang sub-district
Opening hours: Tue – Sun (closed on Mon) 9AM – 6PM
Tel: 089-681-8886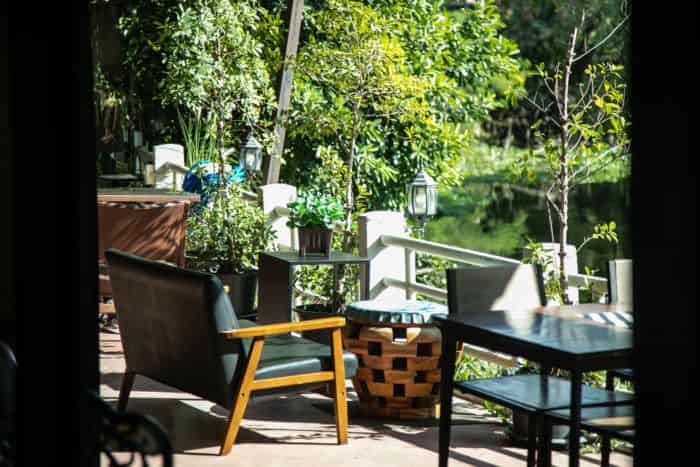 ID Workspace
Whether you're a tourist, a student, a freelancer, or just a food-lover who's in need of a scenery change; ID WorkSpace is just the place for you!
Designed to be a co-working space/ café, ID WorkSpace is a perfect place to birth an idea as it boasts big, airy space enveloped by big trees, a river and unique design. The food and drinks here are great for any meal break, and is also worthy of a just-visit, with yummy ones like Deep-Fried Larb, Charcoal Waffle and cheesy Spinach Bake.
Location: 128/2 Mittrapha-Nong Khai Rd., Nai Muang sub-district
Opening hours: Daily 8.30AM – 8PM
Tel: 044-011-356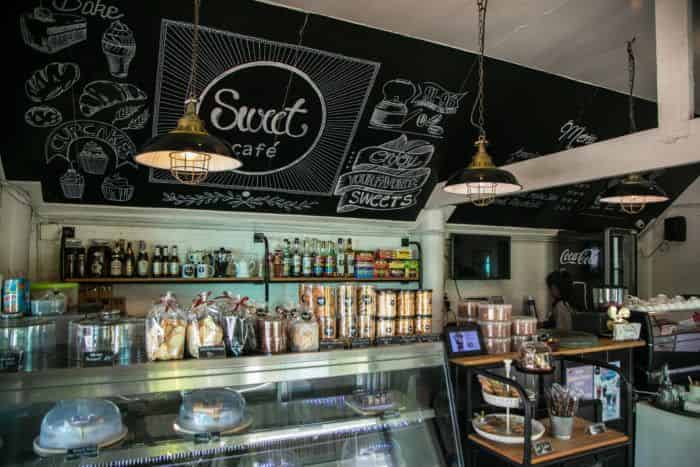 Sweet Café
Wouldn't life be incredibly sweet if you can just laze about all day while having choices of amazing food to choose from? THAT, and more, is possible at Sweet café, Korat's uber-pretty house renovated to a white, cozy building with English vintage vibe. Unlike its name, this place offers more than 100 F&B items to choose from. So take your pick from Pesto Fettuccine with Grilled Salmon to Seafood Tom Yum Fried Rice, and from Americano to Passion Fruit Smoothie.
Location: 12 Kudan Rd., Nai Muang sub-district
Opening hours: Daily 9AM – 9PM
Tel: 097-335-1189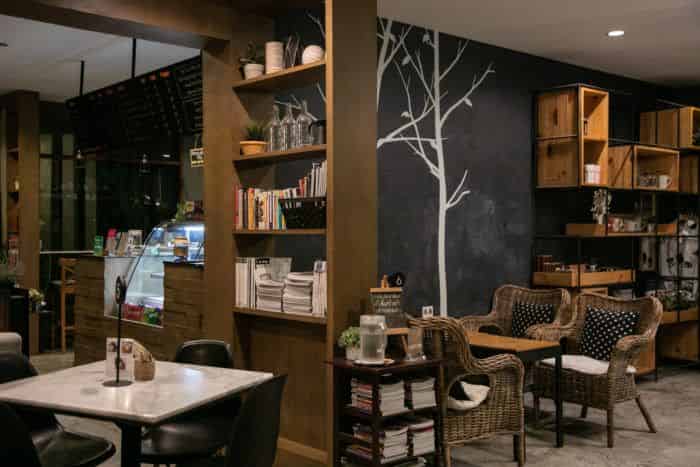 Café Courtyard
If you're looking for a place to truly unwind, look no further than Café Courtyard. The café "disguises" as a house with vast outdoor space dedicated to green lawn, leafy trees, and even some fountains. Relax in this blissful setting or grab a seat to read that book you're longing to finish. Café Courtyard also offers a range of dishes from appetizer to dessert; with the most raved-about ones being creamy Tom Yum Noodle and Spring Rolls stuffed with Baked Spinach.
Location: 478/11, 30 Kanya Rd., Nai Muang sub-district
Opening hours: Tue – Sun (closed on Mon) 9AM – 8PM
Tel: 091-667-8180